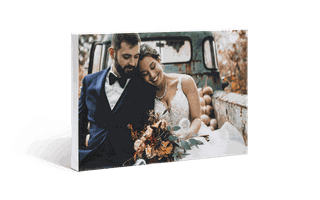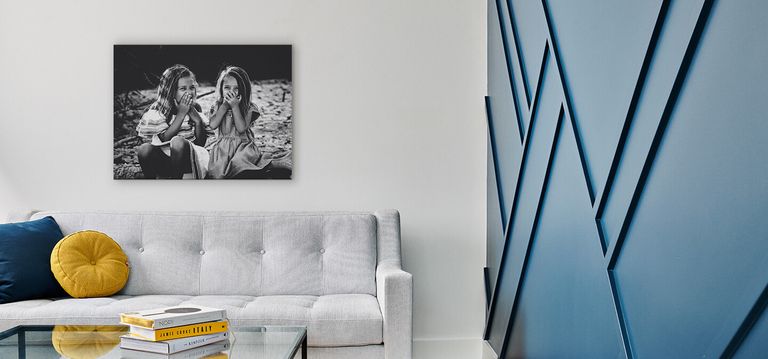 Canvas prints. Uniquely yours.
For the moments you want to share with everyone, our custom high-quality canvas is guaranteed to stand the test of time.
How it works
Upload and customize
Just upload your image to get started. Almost every image size will work! Choose from one of our suggested sizes, edge or frame options (if you want), and make a print that's uniquely your own.
Review your print
Once our designers have finished creating your print preview, we'll email you a free digital print proof to approve. We're here to work with you to make sure that your order is perfect before we send it to print!
Shipped to you with care
We'll take care of the rest. Your canvas will be crafted by hand and delivered to you in just a few days.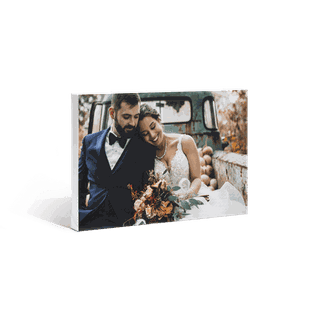 Lovingly crafted by hand.
Behind every vibrant print is our trusted team of designers, printers, and craftspeople working to meet your highest expectations. So share your favorite memories knowing they're in the best hands.
Start creating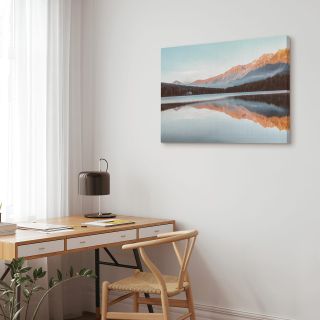 Standard and custom size canvas prints.
We offer a large selection of standard print sizes, but we specialize in custom size prints. Whatever odd size you need, we can print it, from 8 inches to 6 feet wide! Choose the right size for your space by creating the perfect customized canvas print.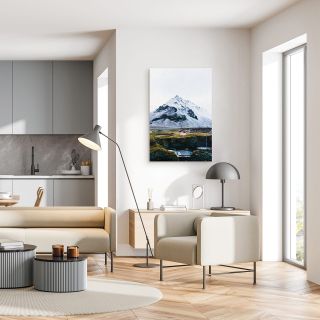 Everything looks better, bigger.
We can turn any photo into a larger than life canvas print. Whether you have a large space to fill or just love the idea of having a large art print as a focal point in your home, oversized wall art is a look that is really easy to achieve. Just select the height and width you want up to 72" and we'll take care of the rest.
Specifications
| | |
| --- | --- |
| Canvas | Water and fade resistant, museum-quality archival canvas. |
| Frames | Choose from a 0.75" or 1.25" depth stretched canvas or add a black, white, or espresso float frame. |
| Edges | Classic black, white, or photo-wrapped border. |
| Sizes | Choose from a selection of our most popular, standard sizes. |
Our best-selling sizes
Our most popular canvas prints are classics for a reason.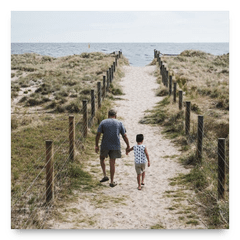 Square
Square
Portrait
Portrait
Landscape
Landscape
16" x 16"
20" x 20"
30" x 30"
Custom Size canvas print
We also offer many custom and large format sizes.
Create your print
Frame options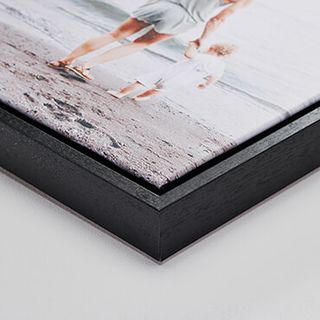 Black wood frame, 1.75" deep.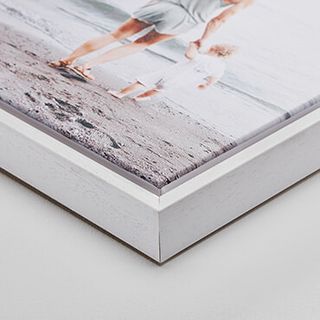 White wood frame, 1.75" deep.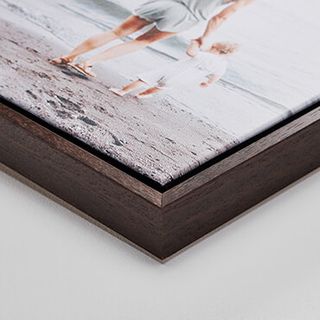 Espresso wood frame, 1.75" deep.
See what our customers are saying
"
2 days ago
"Excellent across the board. Love the work you do! These pictures are of a beloved granddaughter and it meant the world to us!"
Gregg S.
"
4 days ago
"Good quality , true colors"
WENDY Y.
"
4 days ago
"Shipped fast and well packed!"
Blaine L.
"
4 days ago
"Beautiful"
Vicky H.
"
4 days ago
"We had photos that we took on vacation turned into canvas art for our walls. They look wonderful!!"
Natalie D.
Frequently asked questions
What is a Free Digital Proof?
With every order, one of our in-house designers creates a digital print preview for you to review. Once we have your approval your order will be sent to print.
Can I spread my image across multiple canvases of different sizes?
Certainly! We have lots of creative layouts and configurations available for multi-canvas installations. Contact us at
1-866-619-9574
or
support@canvaspop.com
for more details.
What kind of laminate/protection do you add to the canvas?
Every canvas we create is treated with an ultra-protective UV-matte laminate. This means your print will never crack, flake, fade, or bubble. Guaranteed for life.
Do you sell large canvas prints?
We sure do! Large canvas prints are one of our specialties. We can print up to 40"×72". Custom oversized prints are available too.
Chat with us
to see how we can help!
Do you have other options for border colors besides black and white?
Yup, just
contact us
and let us know your preference.
How much does a canvas print cost?
The cost varies depending on the size, edge, and frame you choose but canvas prints start at $54.00 USD for a 8"×10" with a 0.75" gallery wrap.
What is a canvas print?
A canvas print is your image printed with inkjet printers onto our high-quality archival canvas material. The canvas is then stretched, also known as gallery-wrapped, around an internal wooden frame allowing it to be visible from all sides.
What is archival canvas?
Archival canvas is a specific type of canvas that is made to last a lifetime when printed with a giclee method. Most inexpensive canvas is full of harmful optical brighteners to produce a brighter canvas but this can drastically reduce its lifespan before it begins to crack or fade. Our canvas uses minimal brighteners to ensure you still get that same amazing brightness while maintaining a 100+ year archival guarantee.
How do I clean a canvas print?
If you accidentally spill something on your canvas, we recommend dabbing it with a moist cloth. Only rub if dabbing isn't proving successful.
What size canvas print should I get?
We recommend measuring the space you're aiming to fill. If possible mark the corners with a pencil to best decide the size you're happy with. Start with a few standard sizes to see which one fits your wall best. For a small spot in a hallway or kitchen, we'd normally start with 18"×24". If you're filling a space above a small couch or in a dining room we'd start with 24"×36". Above something like a queen bed or full couch we'd usually check 36"×54" first and go from there!
How much of my image will I lose if I choose the photo wrap option?
That depends on the depth of photo wrap selected: 0.75" is about 1 inch per side and 1.25" is about 1.5 inches per side. If you'd like to add a bleed we recommend at least that much, but you can always choose the black or white border option as well.
Can I add text to my image?
Yes! Simply choose the "Touch Up" option from the Services tab and include the text, font, color, and placement in the textbox. Our designers will add it for you and send you a proof when it's done so you can approve the design.
What is a giclee canvas print?
A giclee canvas print is a canvas print that has been made with an inkjet printer using archival methods and tools. This means that our canvas material, inks, and methods all guarantee you a print that will last a lifetime.
Show more