Why photos are the best way to say I Love You.
By Amy Wright | Jan 25, 2023
Valentine's Day is quickly approaching, and everybody is asking the same question — what gift should I give my loved one? If caught up in this dilemma, you've probably thought of going the conventional way of flowers and chocolates. Well, these ideas are great, thoughtful, and easy to implement. However, they lack a personal touch and are too generic.
The best gifts are those that remind your loved ones that they are special, reassure them that you cherish and value them, and underline your commitment to spend the rest of your life with them. Nothing can better help you achieve this than a custom photo.
Photos connect us to the past, help us appreciate the present, and give us hope for the future by reminding us of people, places, emotions, and events. Custom photographs can evoke past emotions and ignite present ones. They are ideal for reigniting your passion and keeping the fire burning.
This article explores why a personalized photograph is the greatest approach to say "I love you" and includes the best gift ideas. Canvaspop is your go-to printing partner for photo collages, kids' portraits and art prints, pet portraits, canvas or framed prints and word art prints.
Why should you use photos to Say I Love You?
Element of permanence
Words can be forgotten. Unless you're Shakespeare or Charles Dickens, your loved one will likely forget your texts within weeks or even days. And if you're not a gifted writer, within just a few hours.
The impact of conveying messages through personalized photos or word art prints is far longer-lasting. And in case the loved one forgets, there will always be a tangible reminder to bring back the details. The impression of a physical print is, therefore, long-lasting.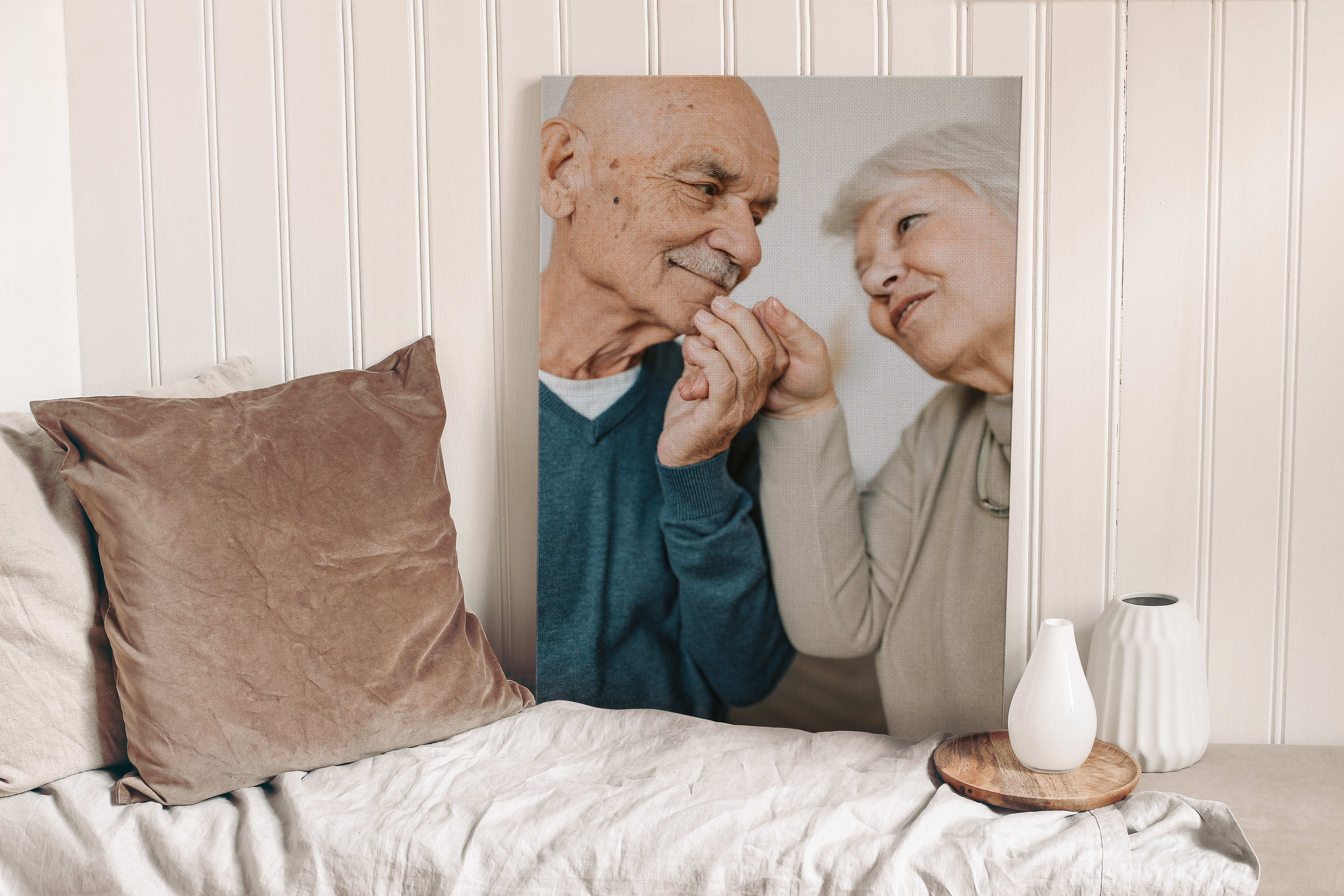 They can express what words can't
How often have you struggled to find the appropriate words when writing a note to someone special in your life? You're not alone — this happens to the best of us.
In some cases, words won't suffice; for instance, if you just had a stunning wedding and want to share how incredible the event was with a loved one. In its place, you can create a personalized photo collage to showcase your favorite memories from the occasion.
Custom photos are personal and original
Most people who opt for cards or letters as Valentine's gifts always buy pre-printed cards or lift messages directly from the internet. Such messages tend to be generic and may not be the best way to convey your feelings to loved ones.
For example, several pre-printed cards use pet names like babe, baby, love, darling, beloved, and love bug. While the sentiment may be there, they feel somewhat impersonal and may not convey the depth of your emotions to your partner.
Custom photos, on the other hand, capture a person's personality. Whether it's a picture of you two together, a pet, a favorite chill spot, a family portrait, or a snapshot of the kids, a personalized photo can convey that you thought about what they would enjoy most in a gift.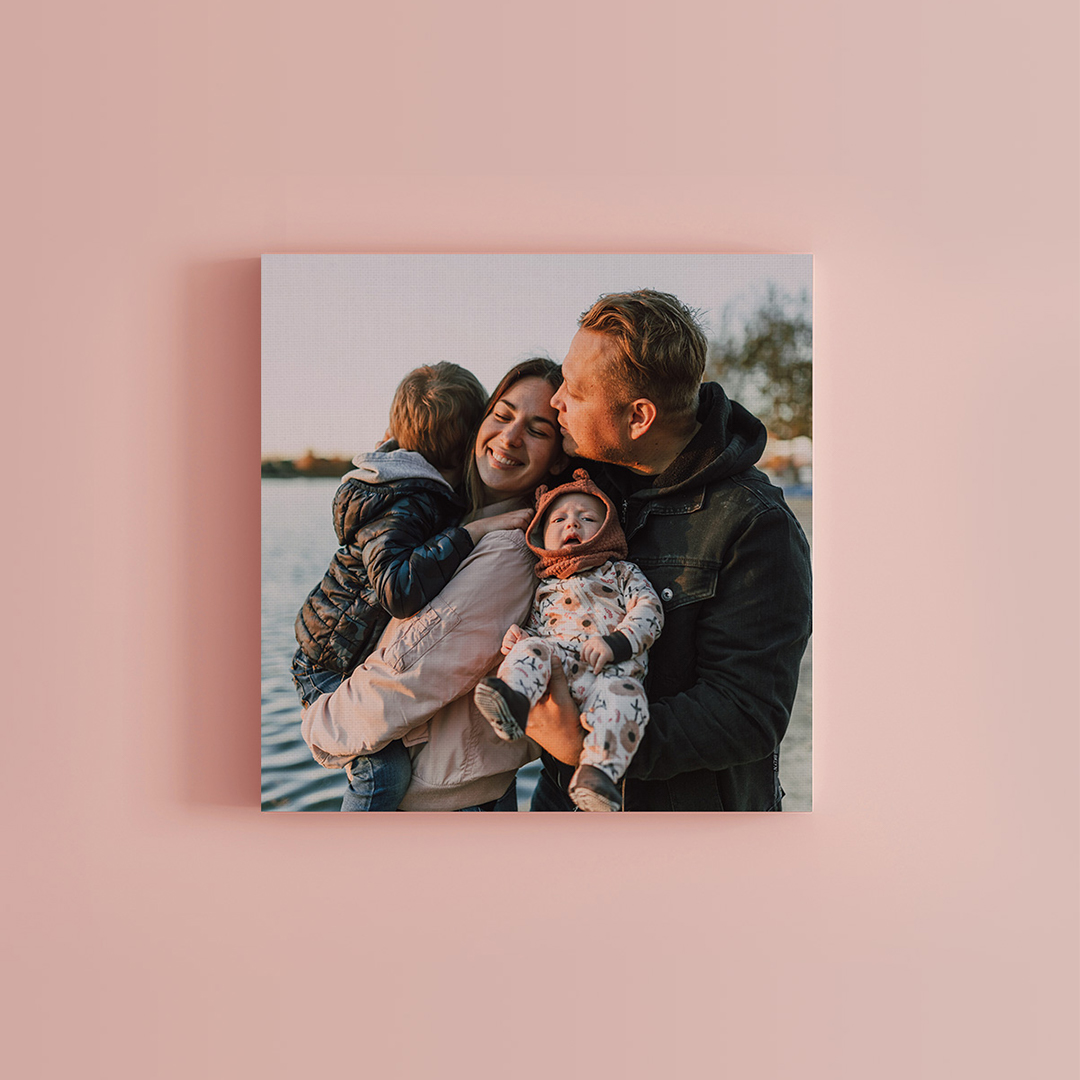 Custom photos make memories still
Taking a photo captures your feelings and experiences at the moment, making them still. That's why photographers refer to photos as still images. Printed photos help your loved one relive your past shared experiences, and rekindle your love from that moment in time.
For example, you can create a custom framed print with an image of your first date, or a candid shot that captures how in love you really are. Doing so can remind them of when you first met and why you're the perfect pair.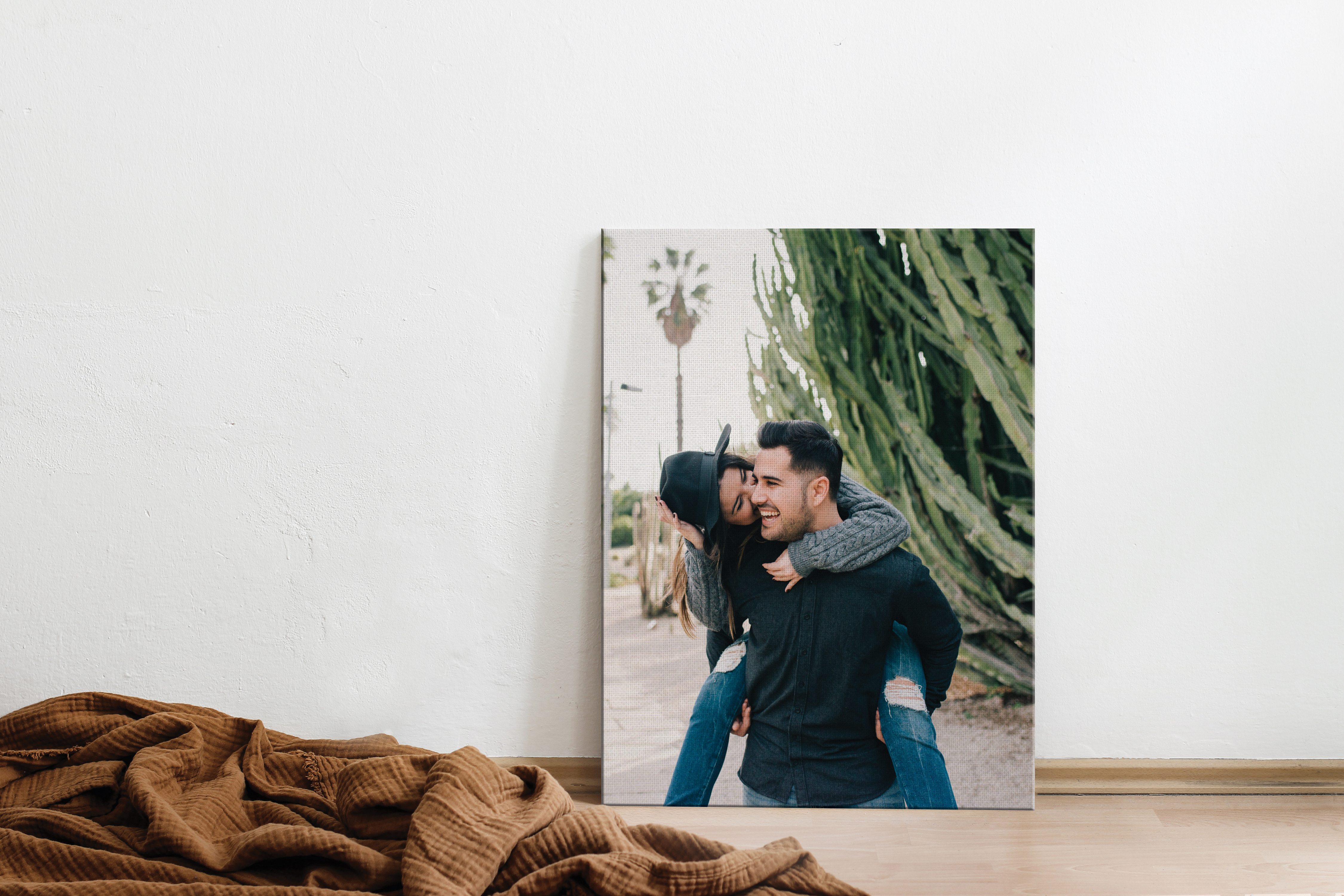 Custom photos are sentimental
A thoughtful custom photo can help you trigger deep emotions in your loved one. For instance, an image from your honeymoon can bring back the emotions you felt right after your marriage. It can help you appreciate your experiences and preserve these precious moments shared.
Practical examples of how to use photos to say I Love You
Below are a few product specific gift ideas you can gift to your loved one:
Framed Prints
You can place your custom photos inside custom built wood frames. Wooden frames are an elevated and timeless option when it comes to printing your photos. You can customize the size, choose to print with a class mat border or add a photo filter to frame and elevate an already perfect shot
Canvas Prints
Another option is printing the photo on a canvas. Canvas prints are popular because they're durable and give a rich texture and look to your photographs. They also come in different sizes, edge sizes and can be framed.
Gallery Wall
If your loved one has ample space on their walls, you can print multiple photos and display them creatively. A perfect example is printing photos documenting your journey — from the first day you met to when you proposed, your marriage, honeymoon, first baby bump shoot, and so on. If you have a masterpiece that connects or summarizes all these memories, such as your favorite quote, place it at the center and surround it with the other photos.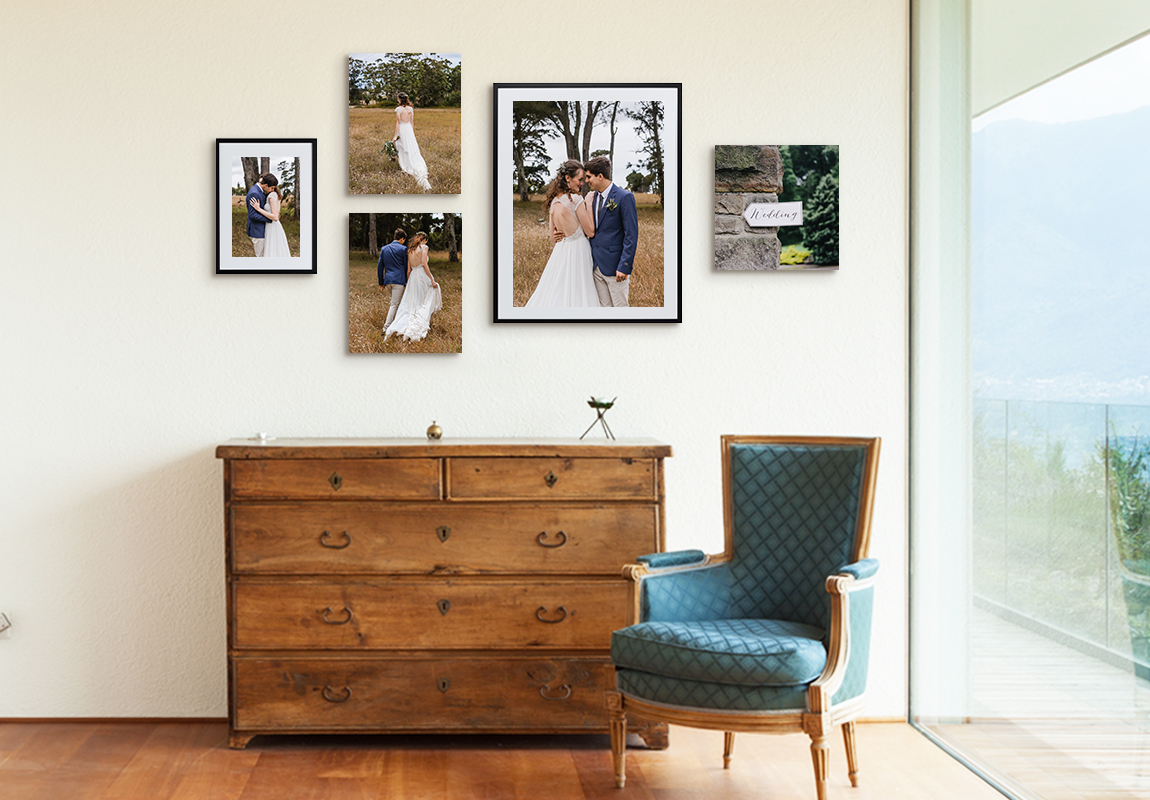 Pet Portraits
Everybody loves pets or knows an avid pet lover. If your loved one has a dog, cat, or any other furry or scaly friend, you can take their photo and create a custom one of a kind pet portrait.
Generative Art Prints
Another great idea is creating a custom photo from modern or abstract generative art. Ensure it is unique and appeals to the loved one's passions or preferences. For instance, you can create generative art from programming language rules if you love coding and programming.
Photo Collages
A photo collage is like a wall gallery, only that you print all the images on one canvas or framed print. We can help you select an appropriate template and frame. All you have to do is upload and customize your images, review the print, and place an order for shipment.
Let Canvaspop help you create elegant and timeless custom photos for your loved one. We've worked with hundreds of clients and are experts at what we do.