How to celebrate the holidays with family near and far
By Amy Wright | Dec 12, 2022
Everyone loves the holiday season, it's the most joyous time of the year! All of the jingling bells, twinkling lights, and dancing sugar plums have arrived once again to bring back the sweet serotonin you've been missing all year. What could ruin that? Stressing over finding the perfect gifts.
If you're like many Christmas shoppers and find yourself in this situation every year, then we are excited to tell you this year will be different! Family members near and far will be more connected than ever, all thanks to you giving the gift of Canvaspop.
Personalized family photos
What's a better way to say that you love them and care about them than giving your long-distance family a cute family photo?
We always have trouble finding gifts for people we haven't seen all year. We never know if the gift we are buying is something that they already have, or if they even want it! However, you can never go wrong with a sentimental gift. Canvaspop has so many different ways to create a treasured picture that you can share with everyone in the family.
Framed Prints
There's nothing more classic, personal, and loved than giving a loved one a framed photo as a gift. Sentimental gifts happen to be the perfect gift, especially for family members that we don't see too often!
There's something so personal about framing someone's old photos and displaying them on the wall, like it was the first time that person ever saw their pictures. This gift will last for years to come!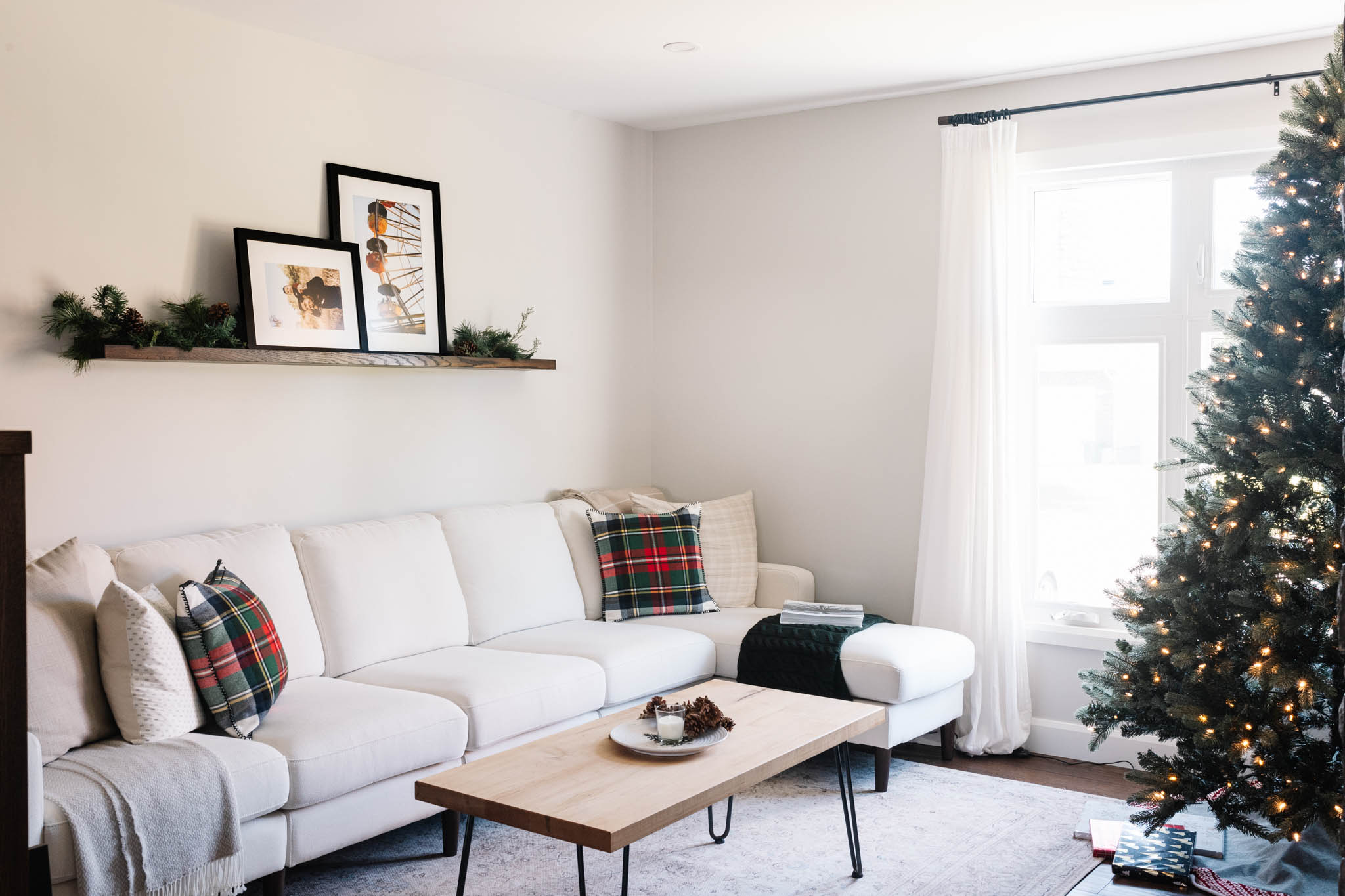 Canvas Prints
Want something a little bigger? Is your family photo a true work of art?
If you said "yes" to either question, then a canvas print is the perfect way to give your family member a sentimental gift they'll be sure to love! A canvas print is a unique gift that no one else will have thought of, which will make you the star of your family this Christmas!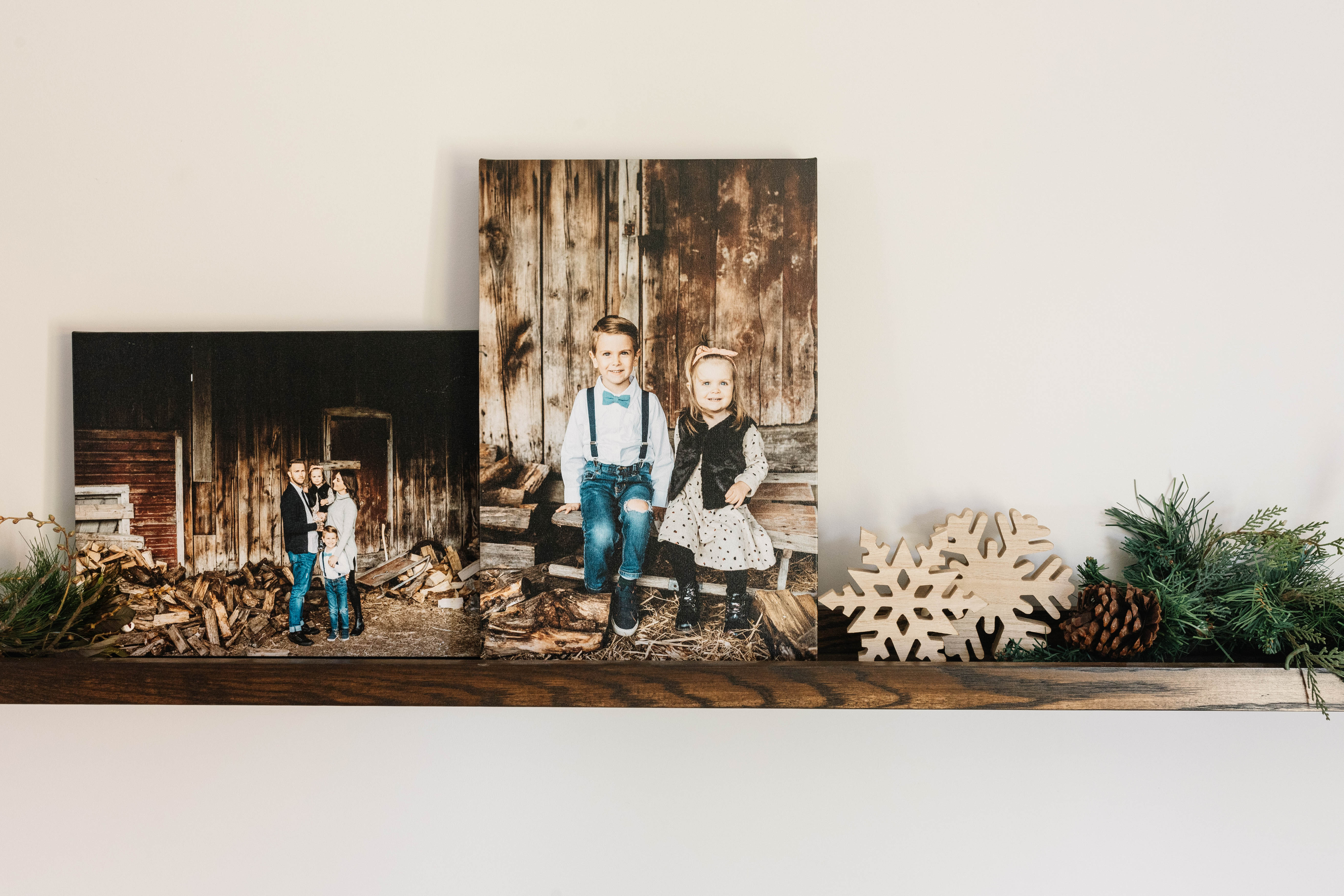 Photo Collage
Collages are both elegant and timeless. Displaying a photo collage is visually appealing. It can be showcased in any room in your home! The best part is that you don't have to choose just one picture. Send your long-distance loved one a collage of your favorite memories together, and they'll cherish it forever!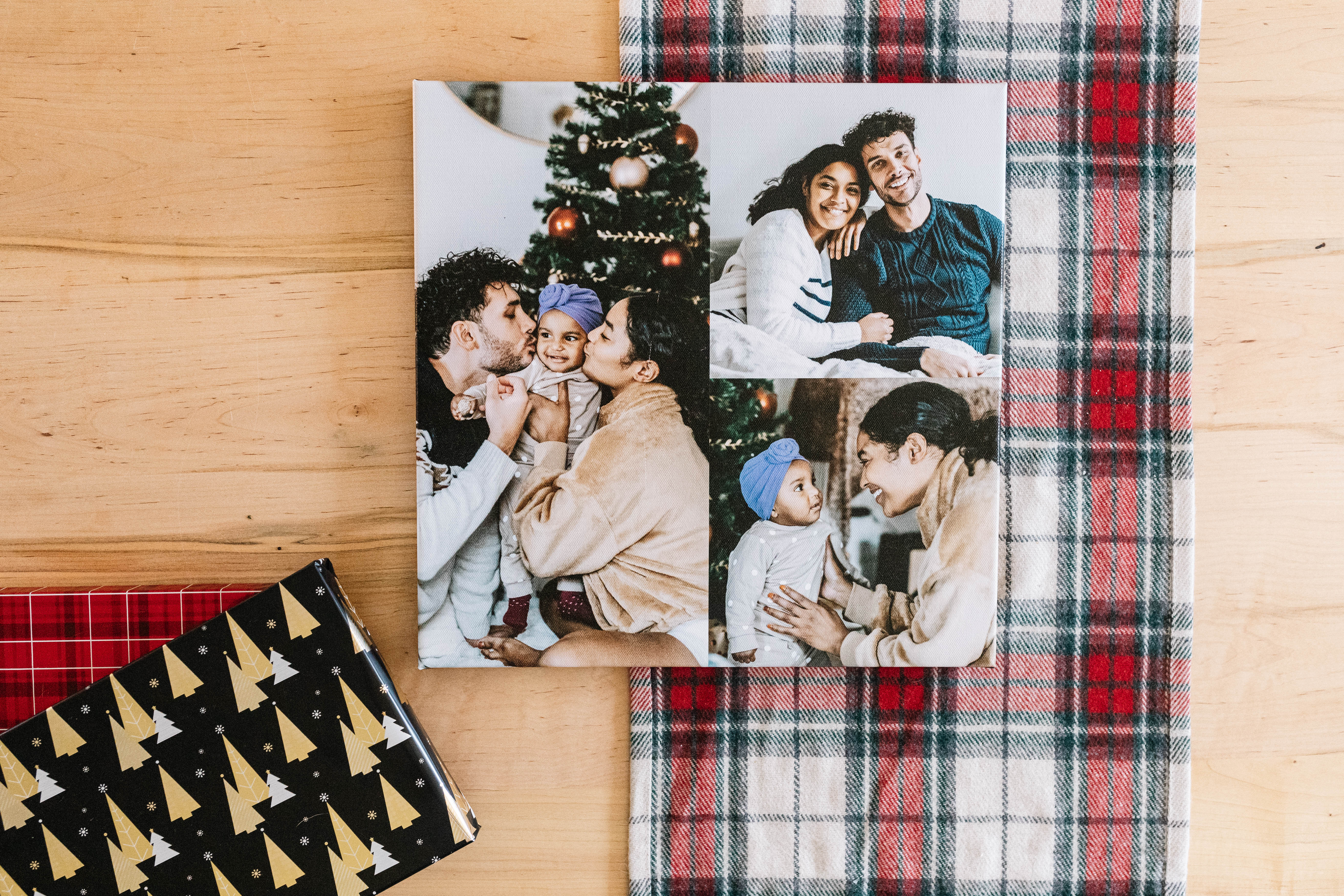 Triptych Canvas
For family members who are very "artsy" and modern, a typical framed picture or canvas print may not cut it as a gift. Triptych prints will be more like their jam!
Triptych canvases have one large picture split into three or can be a photo of a family split into three. The negative space between each frame gives the print some contrast, and the use of a single photo for the print gives it a creative unity.
Pet Portraits
Everyone has at least one family member that makes you question who they love more: their family or their pet.
We hate to break it to you, but it's probably their pet.
Now you can skip all of the awkwardness that comes with gifting them a photo of their human family and give them a portrait of their favorite family member!
This is also perfect for family members that may have moved away and left behind their pet! Christmas isn't the same without your furry friends around, so this gift is sure to make their Christmas much more merry.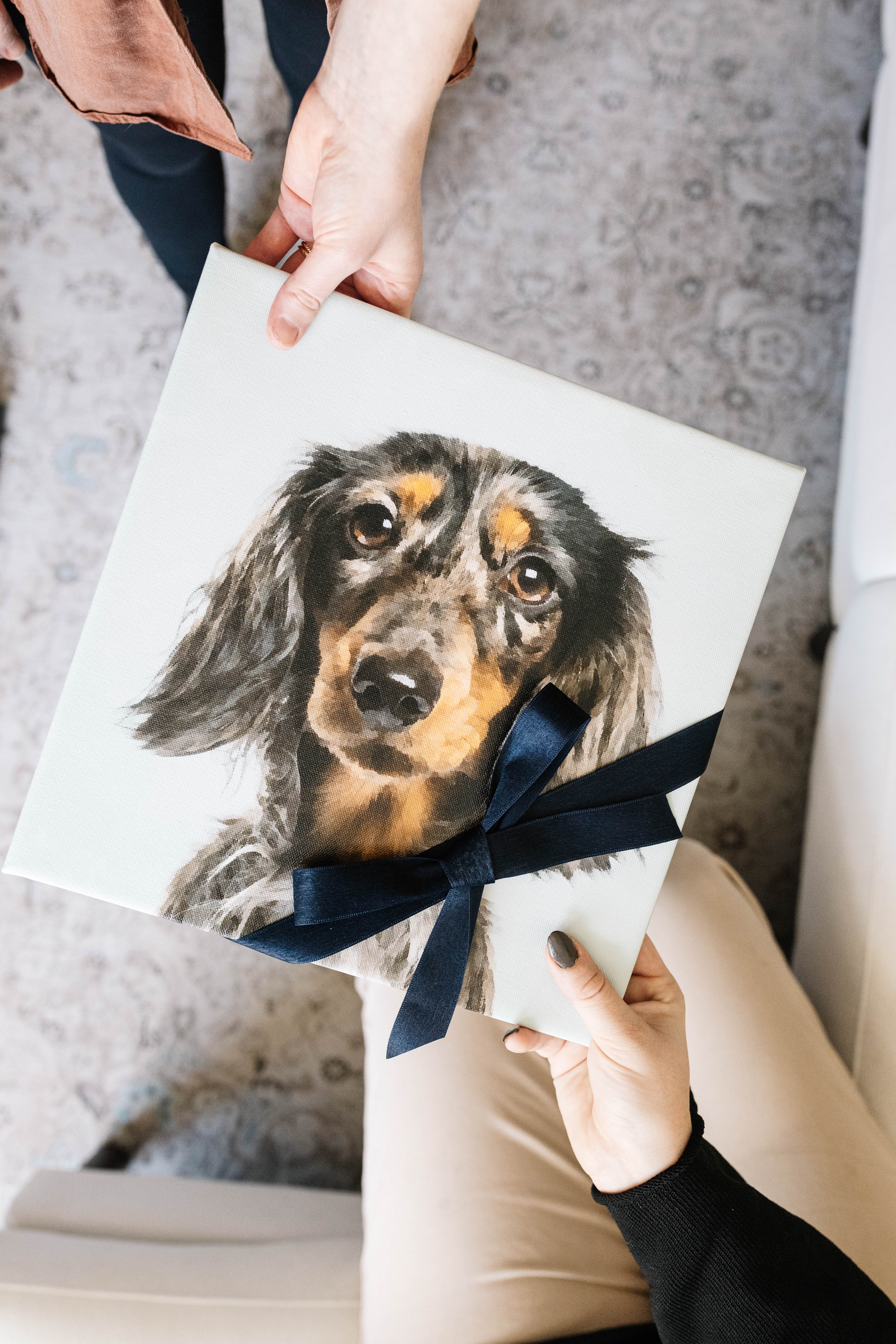 Personalized Artwork
We are sure some of you out there are saying to yourself, "I don't have a family photo that I like enough to print!" Or maybe you have that rare family member that couldn't care less about family photos.
Well, have no fear! We have another great gift idea for you.
While art may not be as sentimental as a photo, it's still one of the best ways to express emotion. This year, give your family something personalized that they would be proud to display, no matter how young or old!
Canvaspop has many different ways to turn your love into a work of art:
Did we mention that you can personalize all of these?
Pre-Made Wall Art
You know that awkward relationship where you're too close to not buy them a gift, but too distant to get them a personalized gift?
Canvaspop will help you with these family members as well with their gorgeous, unique, and creative pre-made pieces! We have many categories to choose from. Modern art, landscapes, animals, abstract art, kids, and even outer space are just a few of the many categories they offer.