Eye catching wall art
By Amy Wright | Oct 19, 2022
Have you been looking for a way to bring a little warmth and personality into your home? Modern decor trends are often neutral-heavy, with plenty of cool grays and warm beiges. While we love the versatility that a toned-down palette can provide, there's nothing like a bold splash of color to liven up a space.
Bright, eye-catching abstract art is a great way to elevate the look of any room. Yet, it can be intimidating to find a piece you love. This style might seem reserved for elite art enthusiasts who can tell a Rothko from a Pollock in just a few seconds.
Thankfully, that's no longer the case! Show stopping art prints are now more accessible than ever before, browse thousands of designer-inspired pieces, right from your laptop.
Today, we're sharing how to effortlessly incorporate bold, vivid prints into your home, no curator necessary.
Make your own rules
The first rule to know about abstract art is that there are no rules! If you love a piece, you can make it work in your home. It's easy to overthink the basics, such as whether the colors will coordinate with your other accents, or if the scale is just right.
While corresponding tones are nice, they aren't necessary. In fact, abstract art often looks best when it stands on its own and doesn't try to blend into the other parts of your decor. When you take the pressure off yourself to get everything perfect, you'll find that it's much more enjoyable to shop for fine art than you thought.
Our Wall Art collections are a great place to start. From modern art and photography to landscapes and illustrations, you'll find it all there. Lead with your intuition, and look for pieces that speak to you and allow you to highlight your own personal style.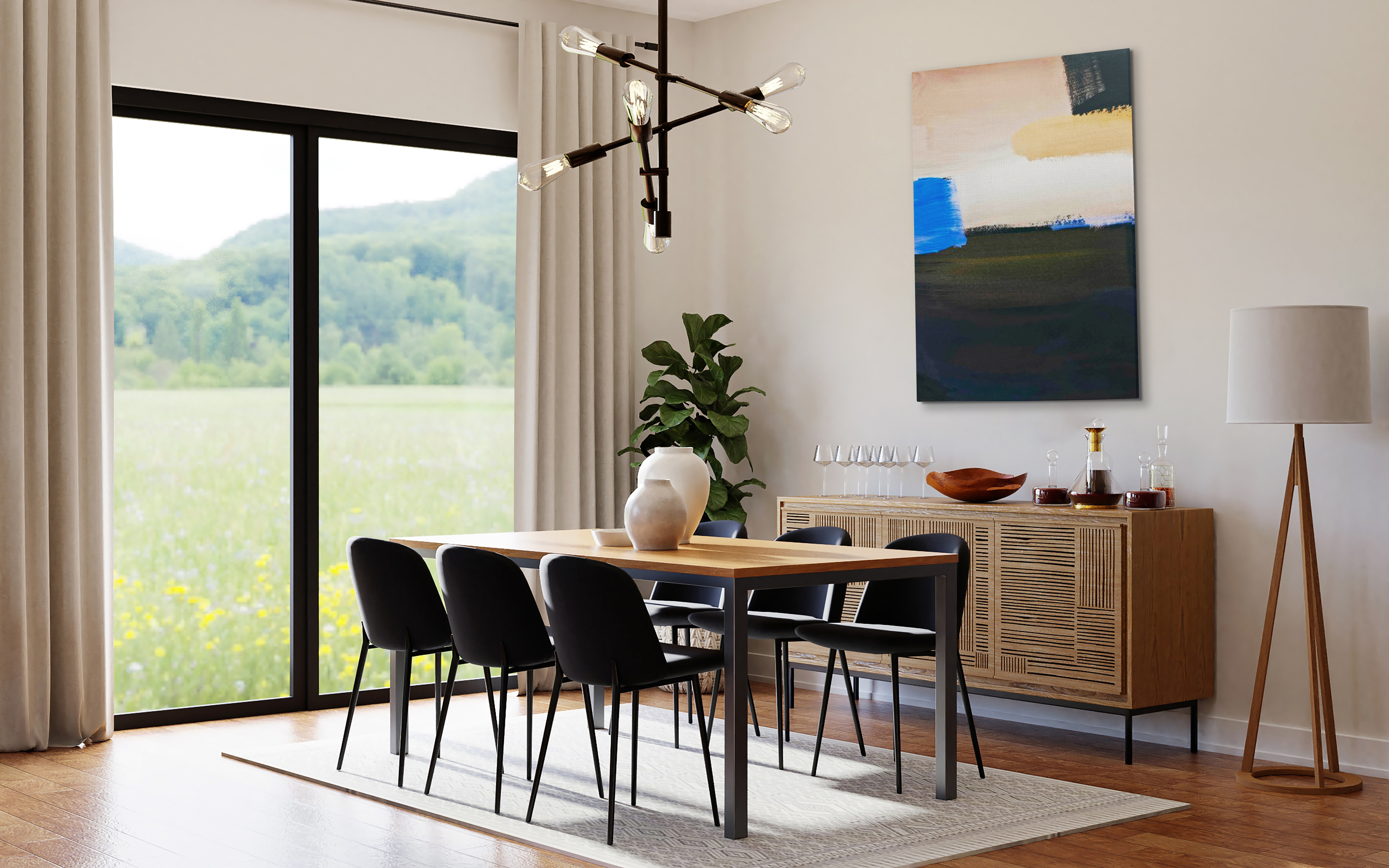 Start with neutrals
Does the idea of diving into the color wheel seem a little daunting? Abstract art is well-known for its intense hues and vibrancy, but you can also find plenty of pieces that incorporate soft, calming neutral tones.
When you add these pieces to your home, you can bring in a sense of sophistication without changing the overall energy of the space.
This soothing canvas is a great example. Featuring shades of cream, white, and gray, it's visually stunning without being too dramatic. This neutrality also gives it flexibility. An abstract print like this would look equally beautiful in a living room, bedroom, or home office.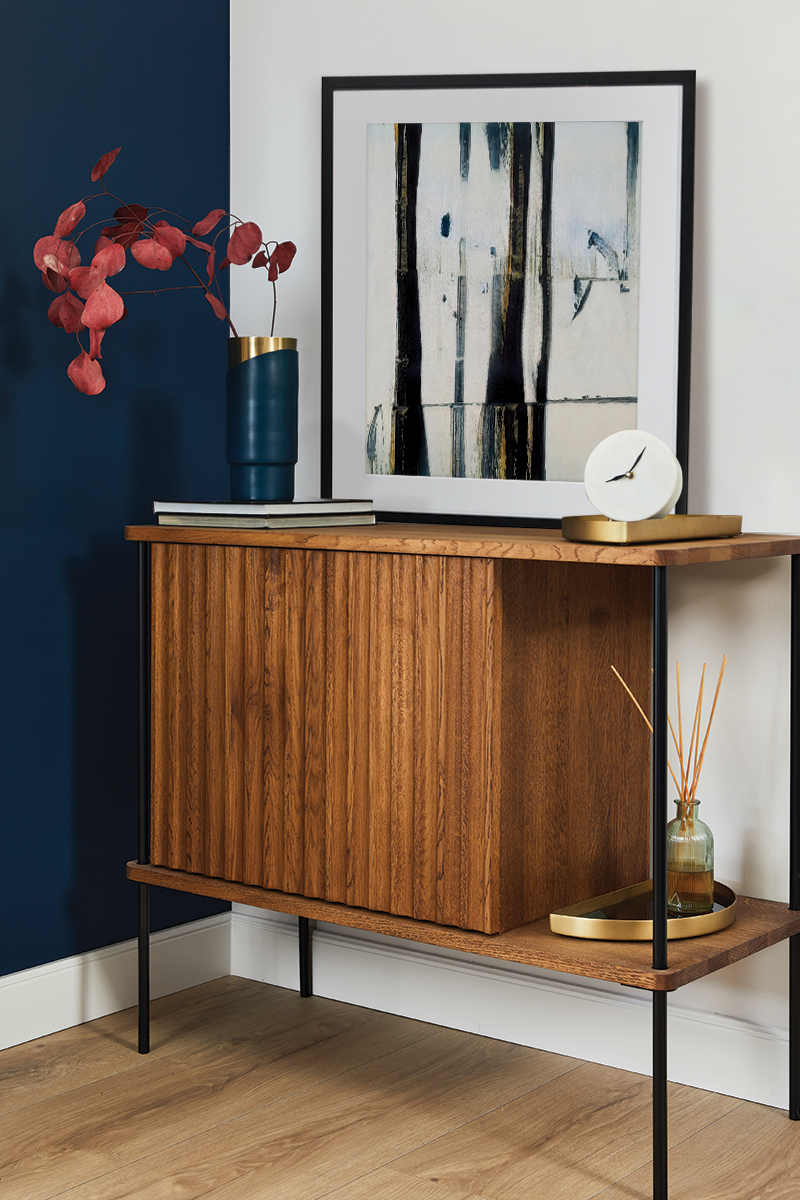 Add a frame
Want to help your abstract art stand out on the wall? Pair it with a sleek frame that allows it to take center stage. Our art prints can be printed on canvas or framed, allowing you to choose one that fits perfectly with the style you want to achieve.
All of our wall art options allow you to choose between an unframed canvas or a framed canvas print of the piece. Consider mixing and matching the forms throughout your home for an elegantly curated look.
If you have light-colored walls, a darker frame will stand out and draw each eye to the piece. If your walls are darker, consider a white frame to create the same contrast. You can also use vintage frames in different metals, such as antique brass, to give the artwork a time-honored feel.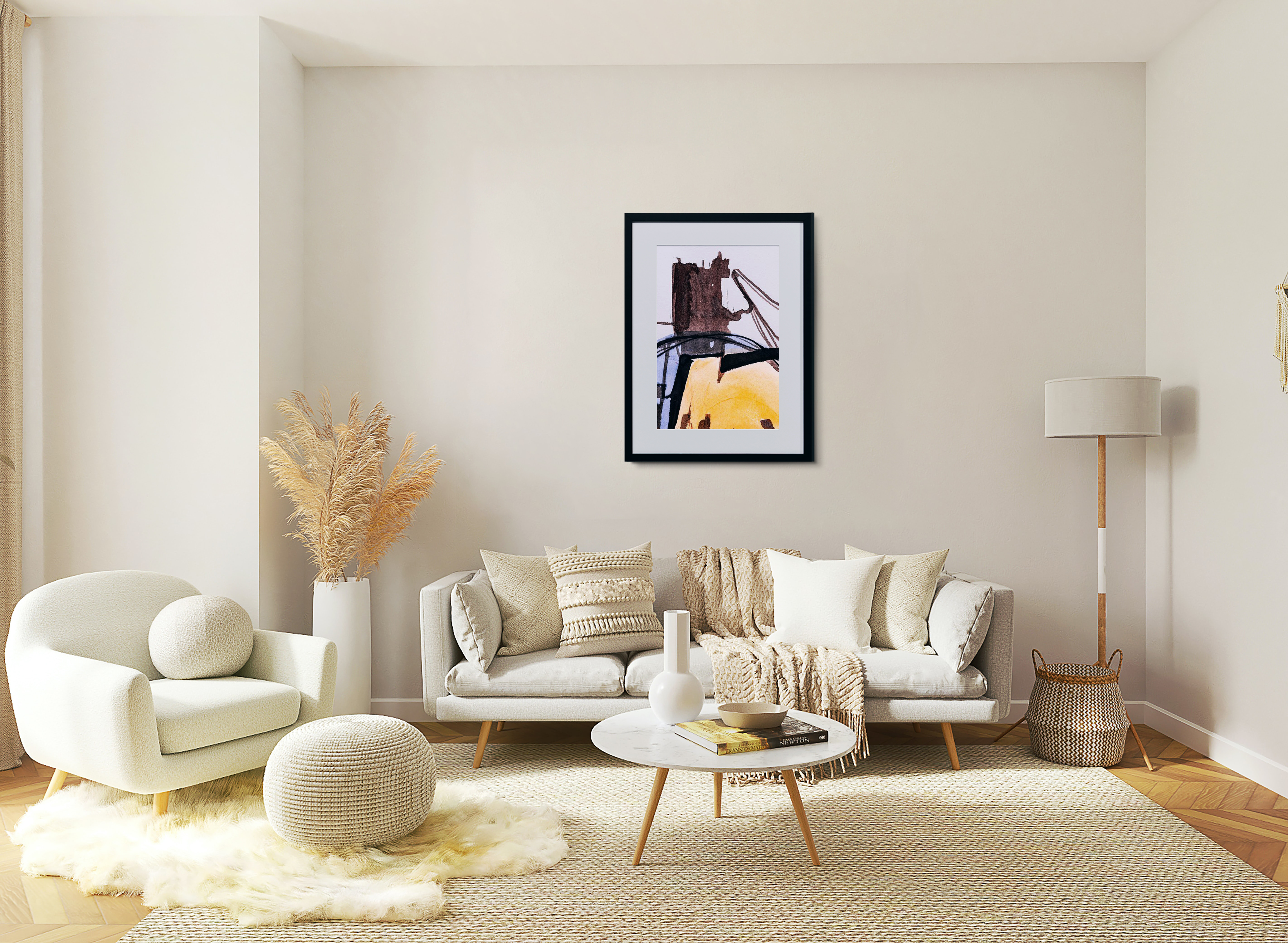 Create a gallery wall
Gallery walls will always be in style. They're an excellent way to fill a large, empty wall and they allow you to display a collection of pieces that you love.
While we love framed family photographs on a gallery wall, why not change it up a little and add some bold modern art into the mix? You can sort our collection by subject, color, or orientation to find a few pieces that work well together and have a similar feel.
This is a great way to venture into new territories, such as pop art. Pieces like this contemporary art collage are striking on their own, but look even when better paired with corresponding pieces like this print, and this one.
Of course, you don't have to choose all of your prints from the same artist. Feel free to collect a variety of pieces that evoke certain emotions or memories from you, and gather them together. The result will be a gorgeously eclectic set, with all of the individual works coming together to create one cohesive look.
Surround with other elements
Abstract art is versatile enough to blend beautifully with other art mediums, such as portraits, illustrations, sketches, or watercolors. If you have a few that you love, add them to your wall. Then, surround them with other works from various artists. You can even frame drawings from your children and add them to the collection, too!
Want to venture outside of the art realm just a little? Consider incorporating other pieces, such as diplomas, certificates, and framed photographs. This is also a great way to help a wall-mounted television blend into the wall. When surrounded by colorful, head-turning art, it won't stand out as much.
Consider local artists
When you think about adding modern or abstract art to your home, don't limit yourself to well-known gurus. If you know you want a particular piece by Matisse or Picasso, you can find high-quality prints online, as well as creative reproductions.
However, there are also plenty of smaller, local artists creating art that's equally fascinating and unique. When you expand your search to include their collections, you can open your home up to an entirely new world of possibilities. You may even discover a new style of art to adore!
At Canvaspop, you can shop our exclusive designer collections to get a front-row seat to some of today's most prolific artists. This is a great way to add new art to your home and support their ongoing efforts.
Skip the wall
Abstract art tends to be large-scale, designed to make a dramatic impact wherever it goes. If you're in a smaller home or apartment, you can create the same look by taking the scale down a notch, opting for condensed versions of your favorite pieces.
However, even if you don't have the wall space for a massive canvas or framed print, you can still make the oversized look work. The secret? Think outside the wall!
Bold pieces look great when leaned against the wall and not hung directly on it. This is an easy way to bring new life to a neutral piece of furniture that needs a little oomph. You can also lean small or medium-sized canvas prints on a desk shelf, or use stands to prop them up on an accent table.
Embrace bright, bold art in your home
There's never been a better time to bring vibrant, expressive art into your home. Standing alone or grouped together, these pieces are instant conversation starters. They also bring life and vitality into any space, whether you go with a well-known classic or showcase a new modern designer.
Interested in starting your own collection? Canvaspop makes it easy. Check out our full art collection online today and contact us if you have any questions.