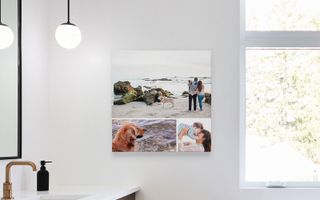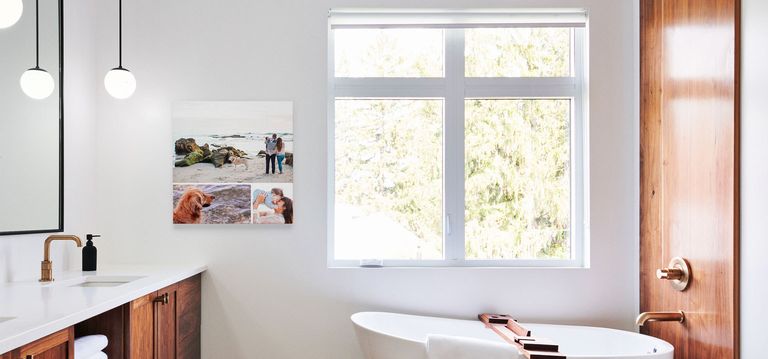 Photo collages, your own unique way.
An elegant and timeless treatment for all your fondest moments.
How it works
Upload and customize
Just upload your image to get started. Almost every image size will work! Choose from one of our suggested sizes, edge or frame options (if you want), and make a print that's uniquely your own.
Review your print
Once our designers have finished creating your print preview, we'll email you a free digital print proof to approve. We're here to work with you to make sure that your order is perfect before we send it to print!
Shipped to you with care
We'll take care of the rest. Your collage print will be crafted by hand and delivered to you in just a few days.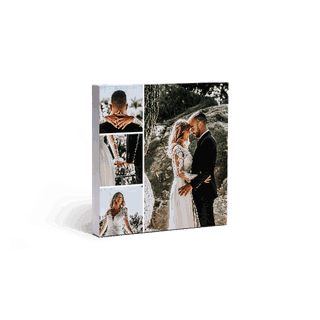 Your photo memories, all in one place.
Create your photo collage exactly how you want it with our easy-to-use collage builder. It will elegantly display up to 24 images for a canvas or framed print.
Start creating
Specifications
| | |
| --- | --- |
| Canvas | Water and fade resistant, museum-quality archival canvas |
| Frames | Choose from a 0.75" or 1.25" depth stretched canvas or add a black, white or espresso float frame. |
| Edges | Classic black, white, or photo-wrapped border. |
| Sizes | Choose from a selection of standard sizes or customize to your liking. |
Our best-selling sizes
Our most popular photo collages are classics for a reason.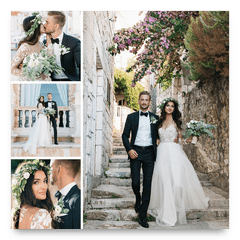 Square
Square
Landscape
Landscape
16" x 16"
20" x 20"
30" x 30"
Custom Size photo collage
We also offer many custom and large format sizes.
Create your print
Border options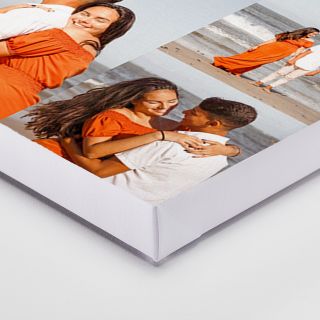 No border, black or white edge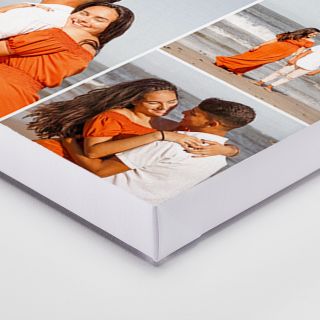 Thin border, black or white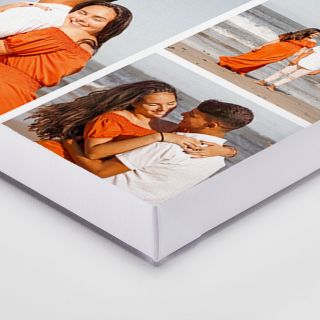 Thick border, black or white
Frame options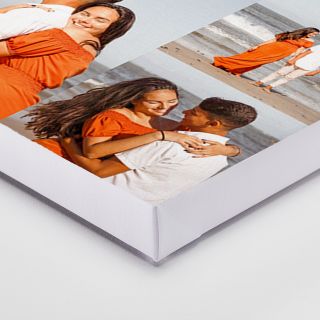 Black or white edge, 0.75" or 1.25" deep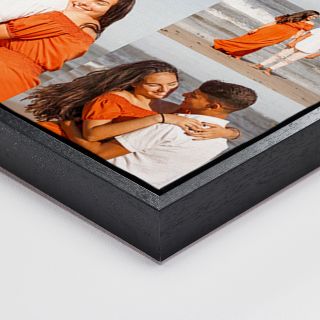 Black/white/espresso wood frame, 1.75" deep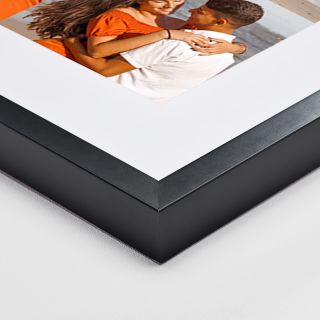 Black/white/espresso wood frame, 2.5" mat
See what our customers are saying
"
4 days ago
"First time ordering and very happy with order."
Janet M.
"
17 days ago
"I love canvas pop - they are very quick to get items shipped and their products are great quality!"
Emily R.
"
20 days ago
"Loved my cavas turned out so good thank you,it was exactly what I wanted!!"
Heidi R.
"
23 days ago
"Beautiful pictures"
Natalie D.
"
27 days ago
"I Ordered a big print with 9 pics on it and it was so easy to do. They sent it very quickly and it arrived less than a week later. Thank you!!!"
Dave W.
Frequently asked questions
What is a Free Digital Proof?
With every order, one of our in-house designers creates a digital print preview for you to review. Once we have your approval your order will be sent to print.
Do you offer framed print collages?
Absolutely! Start creating your photo collage today and you will be able to choose between our collage canvas prints or our collage framed paper prints.
Do you offer portrait style collages?
Yes absolutely! You can pick layouts that work for portrait, landscape or square to best show off your memories.
Do you offer custom layouts?
We don't have custom layout options but if you let our customer support team know what you have in mind at
support@canvaspop.com
, we can help out!
What if I don't see a layout I like?
You can always pick different sizes as we have layouts made specifically for each ratio. One may work better for what you had in mind.
How much is a photo collage?
The cost will vary depending on the size and product (framed or canvas collage) you choose but photo collage canvas prints start at $54.00 USD for a 10"×8" canvas print, gallery-wrapped on a 0.75" depth frame.
Show more