Why photo prints make the best gifts
By Amy Wright | Nov 23, 2022
Photo prints are more than a unique gift for family and friends. They're the best way to say "I love you" with a visual, tangible gesture that loved ones will treasure for years to come. When it comes to making custom prints, your options are endless. Designing your own gift gives you the creative freedom to express the bond you share and what it means to you.
At the end of the day, there's no right way to make, give or enjoy a gift. What matters is presenting a loved one with something worth treasuring – a piece from the heart. But what makes photo prints so perfect for so many occasions?
Well, just as we have a lot of ways to say "I love you", this is a gift idea with plenty of reasons to love. Here are just five perks of receiving a custom print for a present.
1. They celebrate the recipient's expression and taste
Every gift highlights something about the person it's for. It's a celebration of the personality, style, and taste that make a person unique. Visual and vibrant, a photo print makes it easy to showcase what we love, whether it's a triptych print on the wall or an elegant frame to sit desk-side on those late evenings at the office.
And that's the other great thing about photo prints; you don't just choose what to print out. With our prints, you get to select the size, canvas depth and frame style you want, giving you the freedom to tailor your gift to the space it'll eventually call home.
We use 255gsm vibrant luster fine art paper for our framed prints and museum-quality archival canvas for our canvases so your photos come out with an elegant finish. Our frames are also handmade with wood and finished with a vinyl coating of your choice for a durable and endearing message that'll last for years to come.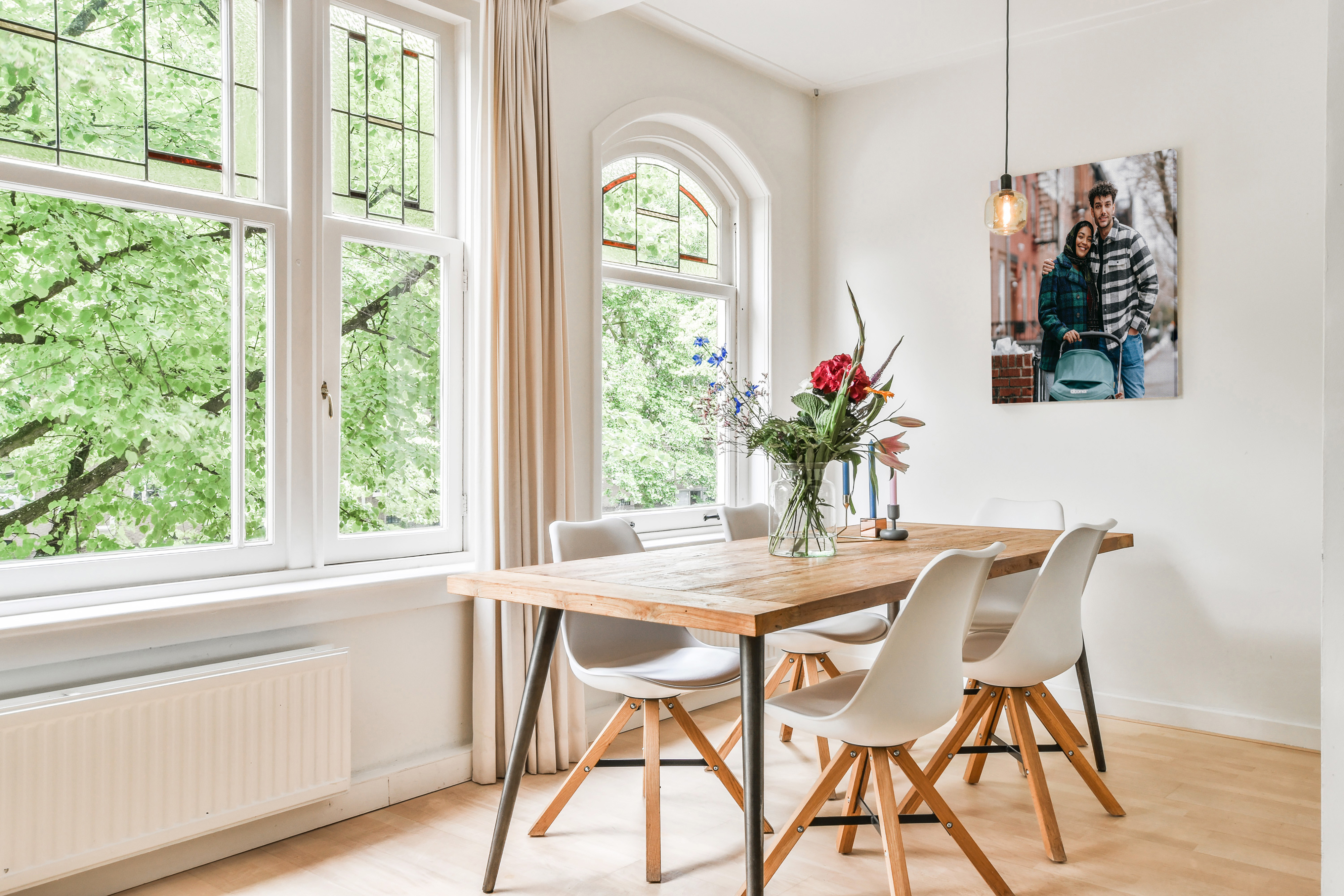 2. They create a connection when we're far away
One of the best parts of gift-giving is seeing the smiles on people's faces when they finally get to hold their presents. In our vast and connected world, though, we're not always lucky enough to be in the same room when that happens. Luckily, photo prints are lightweight, compact, and sturdy, making them easy to ship to faraway locations.
Whether you need a postal service or overseas shipping, the logistics around photo prints are simple and less costly than bigger, heavier packages.
A gift like that can close the distance and help us connect to friends and family no matter where they are. A custom canvas print is extra special because it carries your unique signature on it, so it lands on their doorstep with a personal touch they can feel.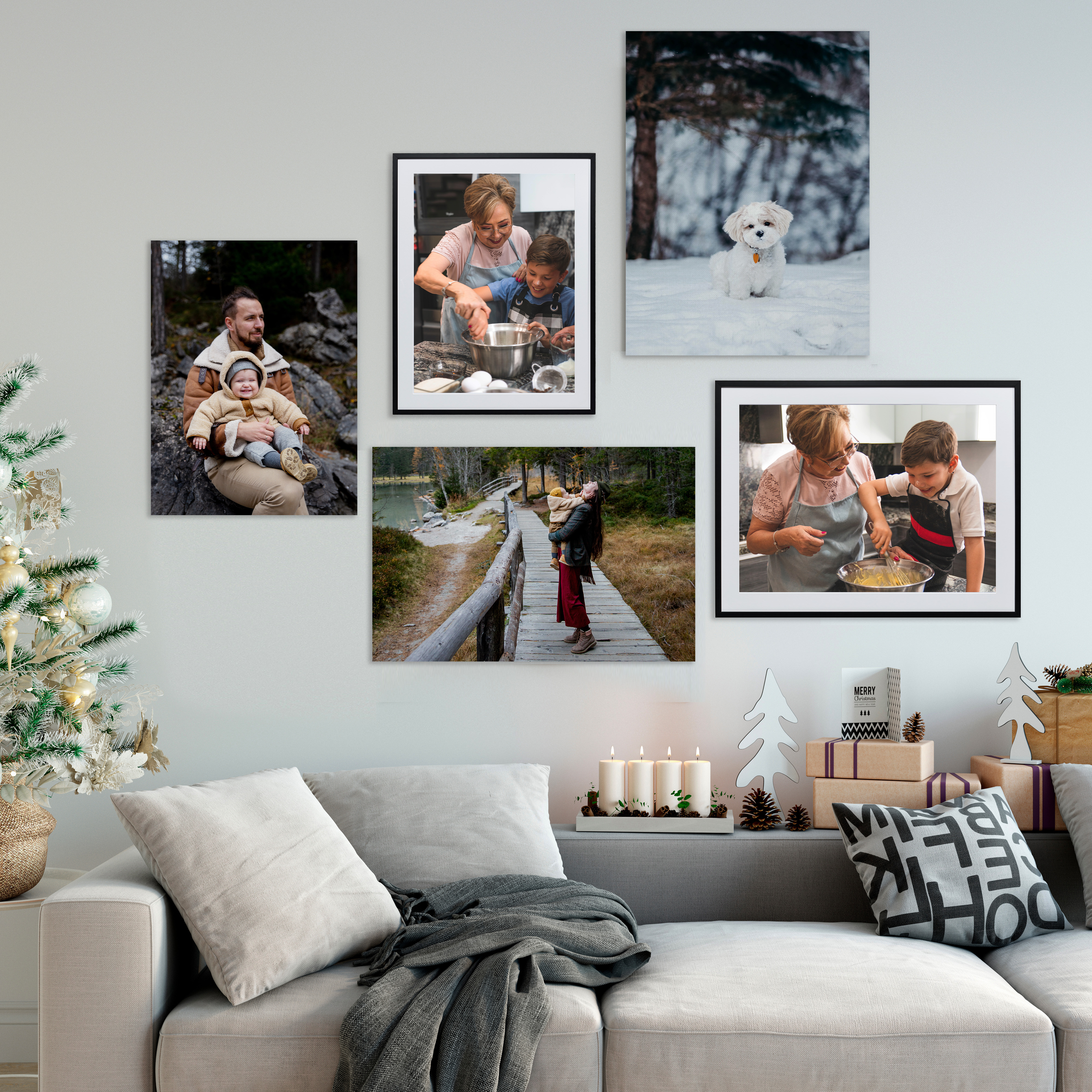 3. They help us bond over shared interests
If the person you're getting a gift for loves art, then an artistic present is the way to go. But looking good on the wall isn't the only thing that makes a photo print art. The design work you put into it is also a form of artistic expression – it's a gift you create.
As much as artists love making things, they're often the ones sharing their creations with the world. It's rare that someone makes art for them, and that's what makes a print special. If you're worried about getting in touch with your artsy side, our generative art prints can help.
All you have to do is select any one of our design templates and generate. As you go, you can tweak the color palette and art presets, or change the template to find one that suits your style.
Our in-house designers will be with you every step of the way. Once it's ready for approval, we'll send you a free digital print proof by email for review. When you're happy with how it looks, we send it to print so you get a picture-perfect gift every time.
4. They're a fun way to add to each other's lives
There's nothing better than spending time with our favorite people. When we can't do so physically, we find ways that keep us in each other's lives regardless — like an elegant photo collage to remember the time you do spend together.
Just as every picture tells its own story, a photo collage is a memento that tells the story of the relationship. Whether it's wedding photos, a trip abroad, or snapshots of a lifetime friendship, it's a visual representation of a special bond. It keeps us in each other's lives with the moments that brought us together in the first place.
Looking to make an elegant display to show your loved ones you're always thinking of them? Add up to 24 images with our easy-to-use collage builder and choose the specifications. Once you've picked a size, border, and finish for the frame, our designers will bring your collage to life on water-resistant, fade-resistant archival canvas.
The result: a one-of-a-kind photo collage that would look great on a museum wall or above a friend's mantle.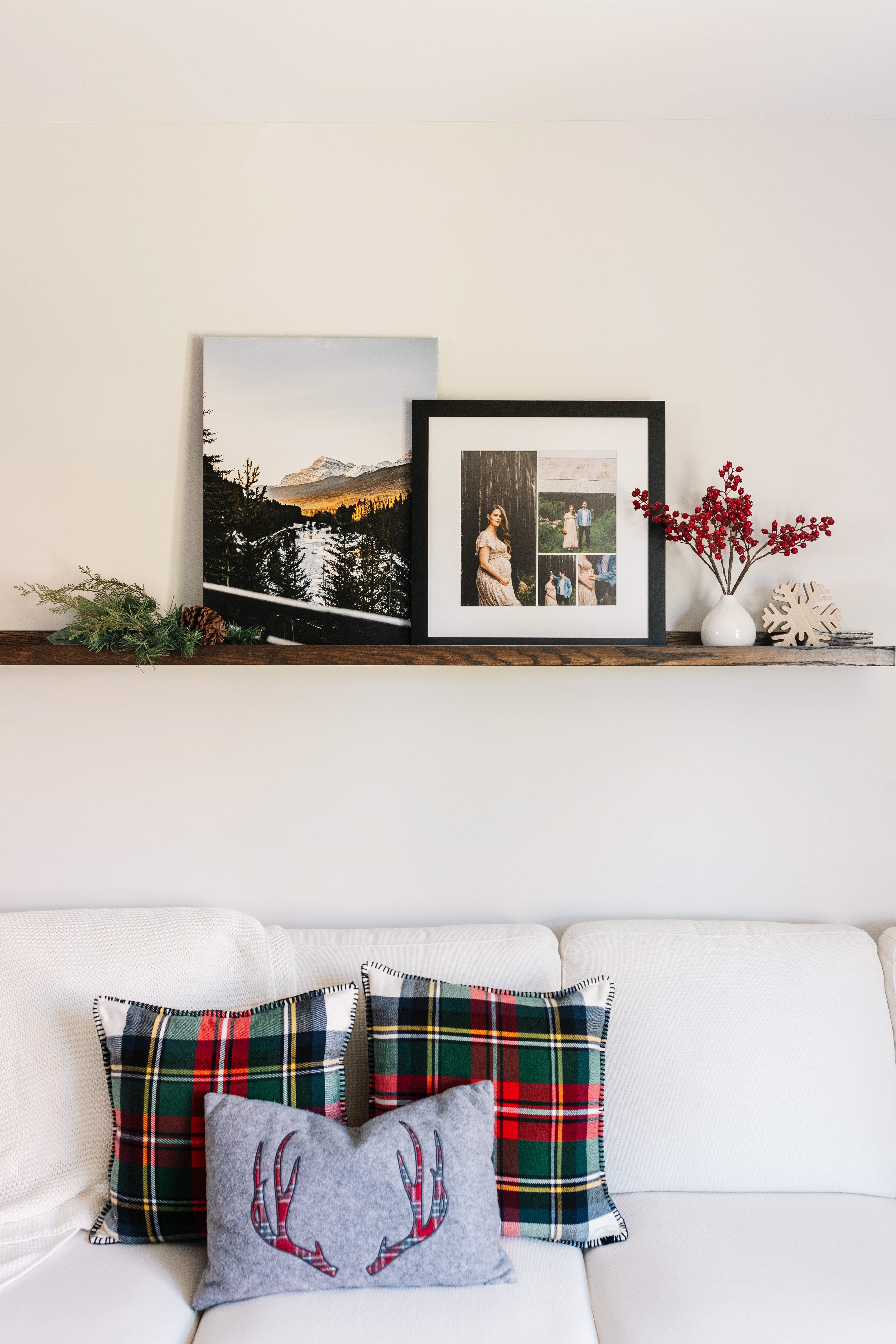 5. A timeless gift
When we think of gifts, we often think of the planning beforehand and the moments right after we exchange them. Great gifts make the most of both stages: they're fun to create and leave an unforgettable impression when the time comes. But gift giving goes beyond a single moment. We treasure the best ones through the ups and downs of daily life, no matter where we are.
A photo print doesn't have to live in one place, even stunning wall art designed for a specific nook. The recipient is free to move it around as they decorate and redecorate. If they move houses, it moves with them, ready to help make the next place special.
As a showcase of fond memories, a photo print will only get better with time too. And that's the beauty of it. At its heart, a photo print is a timeless gift that keeps us close to those we care for most.