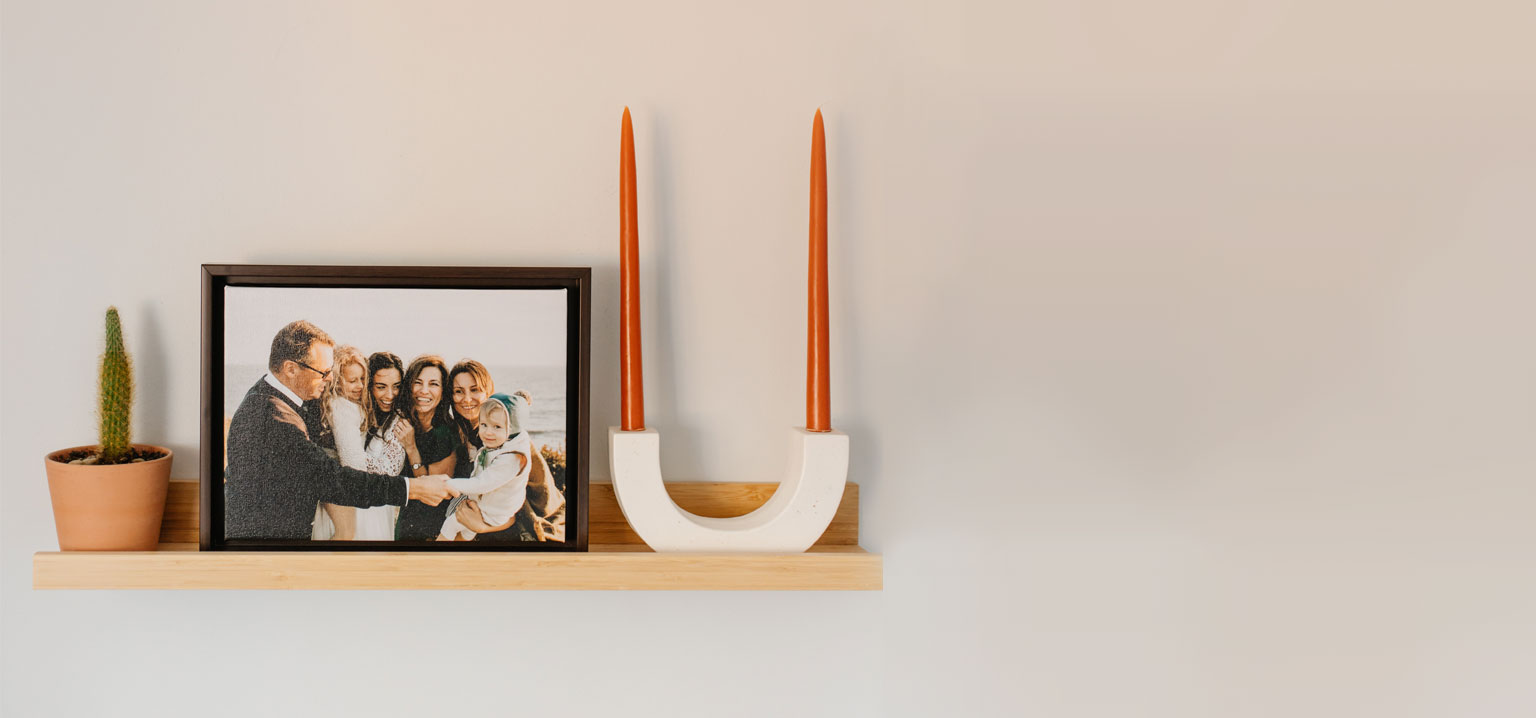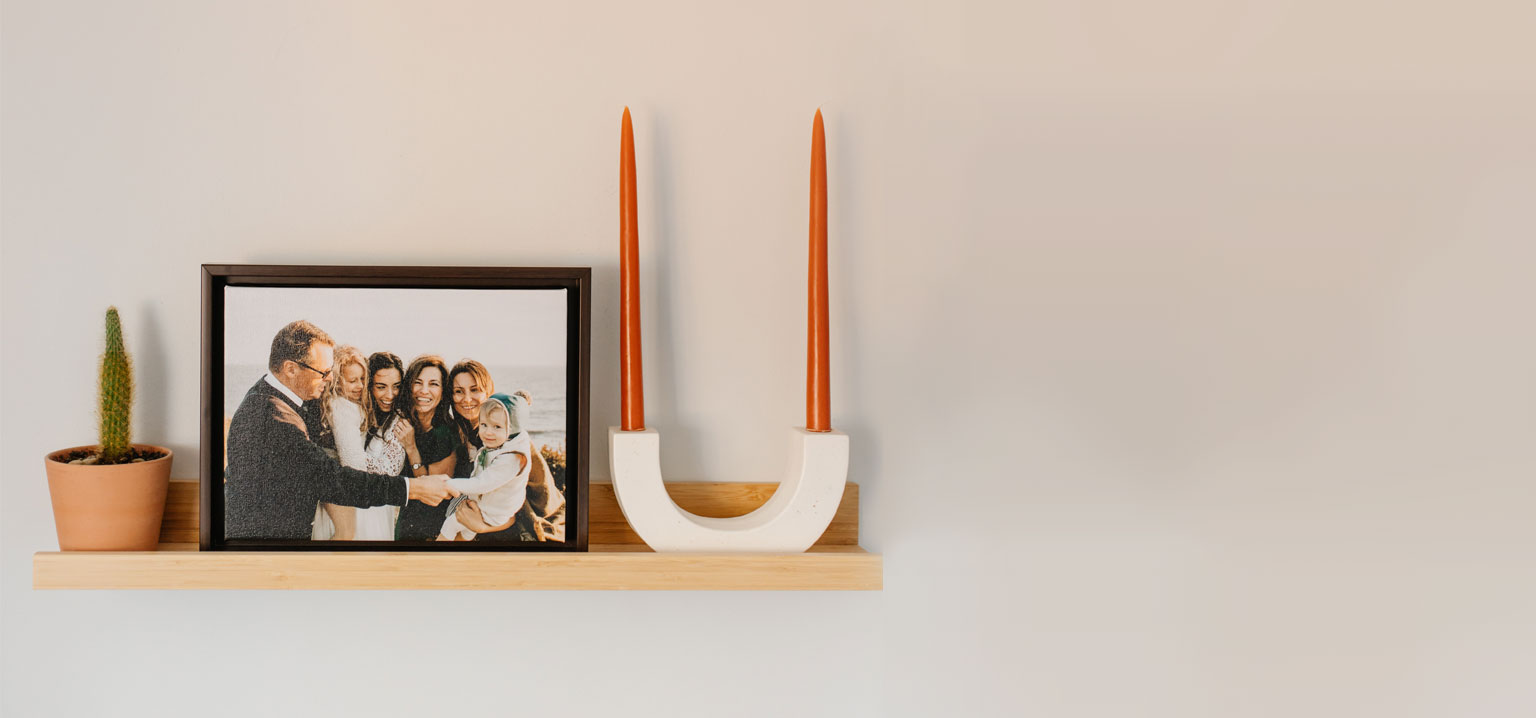 What is a Floating Frame?
By Amy Wright | May 10, 2023
What is a Floating Frame and why do you need one?
If you've ever had a piece of art or print that you wanted to hang on your wall, you may have noticed that simply framing it with a traditional frame can sometimes leave the artwork looking flat and uninspired. That's where floating frames come in. A floating frame for canvas is a modern alternative to a traditional framed print where the artwork is printed on canvas and loaded into a high quality wooden frame that creates the illusion that the art is floating. This is a stylish way to display your art, giving it dimension making it stand out on your wall.
Let's dive into explaining, what is a floating frame, what can a floating frame do for your prints and why you might want to consider adding a frame to your next canvas print.
Why should I frame my canvas?
If you're still deciding whether a floating frame is the best way to display your canvas prints, here are a few more key benefits to using a floating frame:
Adds depth and dimension:
The visual gap between the artwork and the frame creates a 3D effect that adds depth and dimension to your display. This can make your artwork look more vibrant and dynamic on your wall.
Modern and stylish:
Floating frames have a contemporary aesthetic that can add a touch of modern elegance to any room, instantly upgrading the artwork or photograph you've chosen to print.
Creates a sense of calm:
They help create a sense of calmness in busy spaces by drawing attention away from other elements in the room that may be distracting and draw you to the art or photograph.
Comes in a range of materials and finishes:
Adding a simple border to your canvas print adds an extra level of refinement to your interior decor, from sleek black to natural wood frames creating a unique and personalized display.
Protects and preserves:
A floating frame for canvas can help protect your artwork from dust, debris and damage. The frame sits slightly away from the canvas, creating a barrier that can help prevent scratches or other damage to the artwork's surface.
Versatile and customizable:
Floating frames are available in a variety of sizes and styles, so you can find one that fits your artwork perfectly. Floating frames also give the impression of extra space in small rooms by adding another layer of visual interest and depth.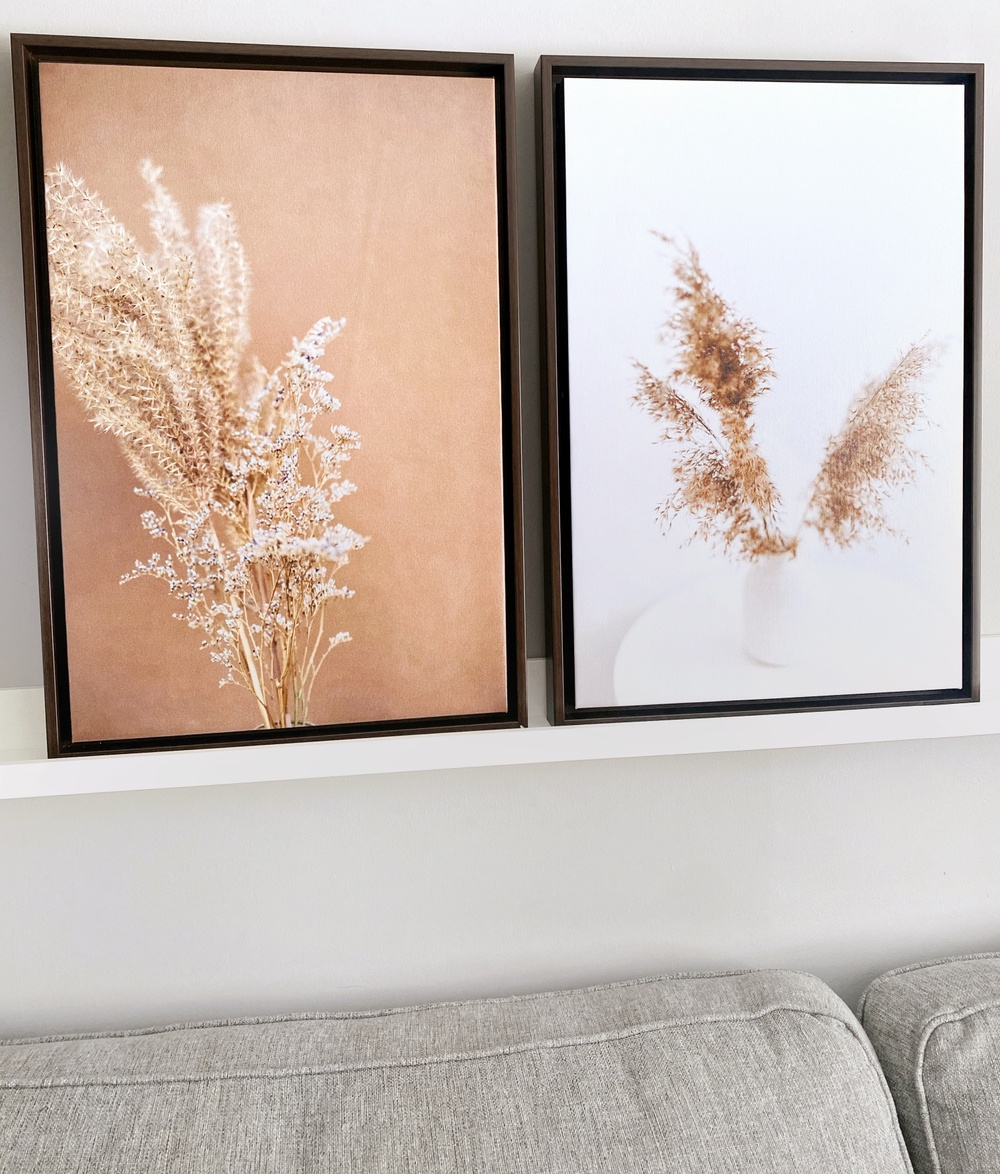 Tips for choosing the right floating frame for canvas
When it comes to choosing the right floating frame for your prints or personal photos, there are a few key considerations to keep in mind. Here are some tips to help you make the best choice:
Consider the size of the piece:
One of the most important things to keep in mind when selecting a floating frame is the size of the artwork or photo that you're displaying. You want to choose a print that will fit comfortably in your space without overwhelming the piece itself.
Consider materials used for construction:
It's important to choose prints that are made from high-quality materials that will stand the test of time. Look for frames made from sturdy materials like hardwood and avoid cheaply made frames that may warp or crack over time. At Canvaspop, we take pride in using only the highest quality materials to ensure that our frames and prints are built to last.
Choose colors that complement your decorating scheme and personal taste:
Another important factor to consider is the color of the frame itself. You want to choose a color that fits your personal aesthetic while bringing out the absolute best in the picture. We offer handcrafted wood float frames in three neutral color options: espresso, black, white, silver, gold and natural wood. These colors are highly versatile and will go well in any room, regardless of the color scheme.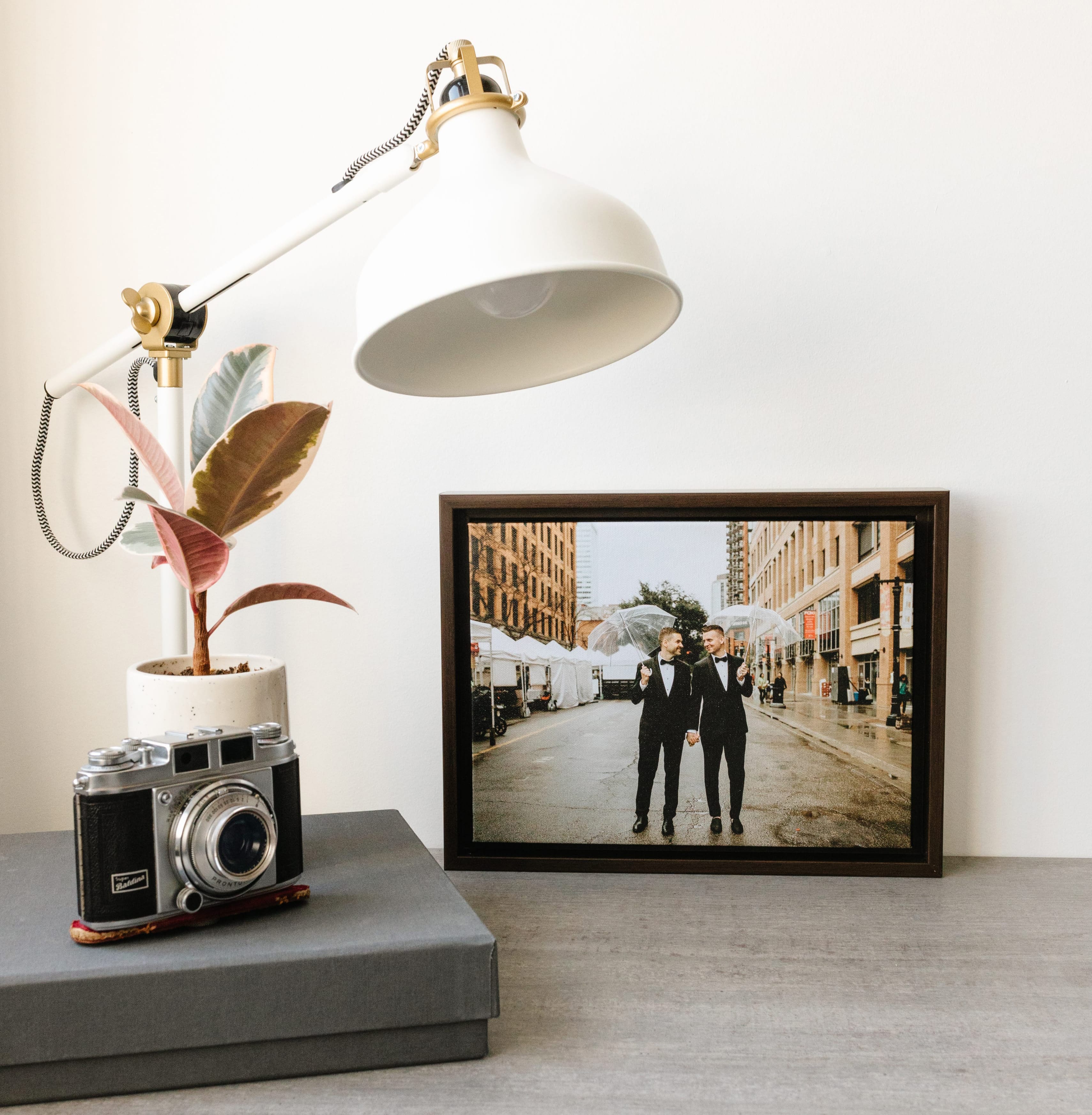 Styling ideas for your floating frame
Whether you're showcasing artwork, family photos, or cherished memories, a floating frame can be a beautiful and elegant way to enhance the visual impact of your display. Here are a few tips on how to get the most out of your floating frame.
Hang your floating frame as part of a gallery wall:
If you have several pieces of artwork or photos that you want to display, consider creating a gallery wall using floating frames. Choose frames of varying sizes and arrange them in a cohesive pattern on your wall. This can be a great way to showcase a collection of artwork or family photos.
Create a modern look with black and white photos:
Floating frames can be an excellent choice for displaying black and white photos. The simplicity of the frame creates a clean, modern look that complements the timeless elegance of black and white photography. Consider grouping several black and white photos together in a grid pattern for a chic and sophisticated display.
Showcase your favorite memories with a floating frame:
Whether it's a cherished family photo or a sentimental life event, a floating frame can be a beautiful way to showcase your favorite memories. Choose a frame that complements the colors and style of the piece, and consider adding a mat finish to create a more polished look. A floating frame can be a great way to turn a treasured memory into a work of art.
How to care for your Floating Frame
A floating frame is not just a decorative piece but also a valuable investment, and it is important to keep it in good condition.
Clean your frame regularly:
To keep your float frame canvas print looking its best, clean it regularly using a soft cloth or sponge with warm water and mild soap. You can also use a safe wood cleaner to give your frame that extra shine.
Handle with care:
When you're moving your floating frame around your home, be sure to handle it with care. Avoid bumping it into anything or placing it in a position where it might be knocked over. Be sure to use both hands when lifting your frame, and avoid putting pressure on any one part of the canvas when handling, as this can cause it to bend or warp over time.
Avoid exposure to direct sunlight:
Direct sunlight can cause fading and discoloration of your artwork over time. To protect your artwork and frame from sun damage, avoid hanging your frame in direct sunlight.
Add a frame to your canvas
Canvas floating frames are a fantastic way to enhance the visual appeal of your wall art or personal photos. Float frames not only showcase your favorite memories but also elevate the overall style of the artwork in your home.
Remember, when choosing a floating frame, it's important to consider the size of the artwork and the color scheme of your room so you can create a cohesive look. With a variety of sizes and frame styles to choose from, you can easily find the perfect print that complements your decor and fits perfectly in your space.
It's time to give your wall art the attention it deserves with a beautiful floating frame.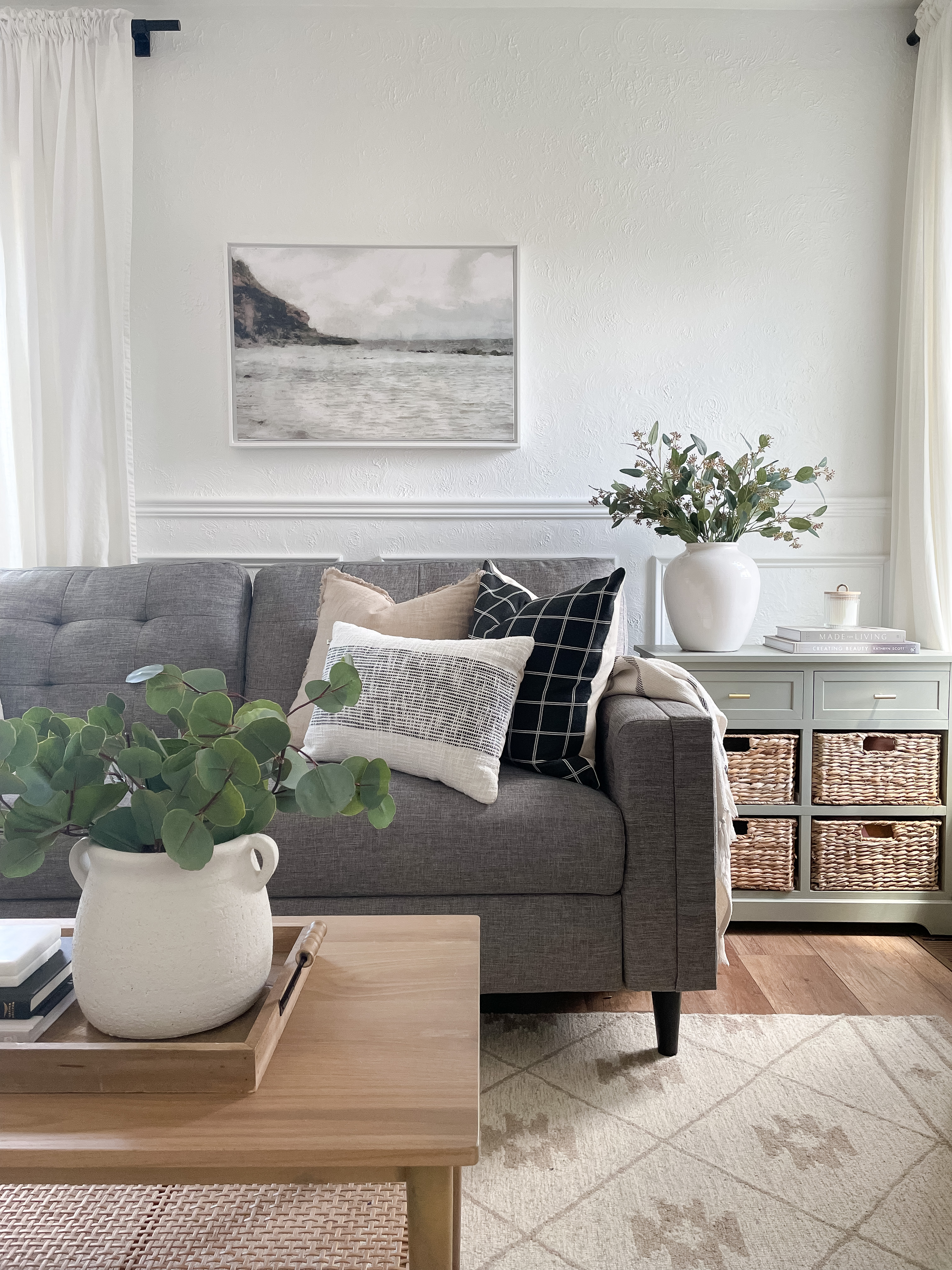 Print quality wall art with Canvaspop
At Canvaspop we are obsessed with quality and will sweat the details to ensure each piece you receive from us is absolutely perfect.
We use high quality materials for our prints, and all of our handmade canvas prints arrive ready to hang because we know each print is an investment in your best memories.
We offer free digital proofs and our support team is always ready to help bring your wall art vision to life.
Our 100% Love it for Life guarantee gives you peace of mind knowing that if you are not 100% happy with your print, we will make it right or give you back your money.
Start creating your new wall art project and add a frame to your next canvas print from Canvaspop.