Wall art to elevate your space for holiday decorating
By Amy Wright | Oct 3, 2022
'Tis the season to get your home ready for the holidays. The holiday season is upon us once again, so let's start decking those galleries and halls with lush trees, personalized wall art pieces, dazzling mantelpieces, opulent tablescapes, and endless garlands! Many people relish decorating their homes for the holidays as one of the most exciting and creative parts of the festive season. You may also find it difficult to control your excitement and know when enough is enough, especially if you live in a small space or want to save some money.
When it comes to the holiday season, there are many different ways to uplift your home with an elegant and festive design. The cozy glow of lights, sweet family memories, and nostalgic handcrafted pieces of art make winter a joyous time. The good news is that there is no shortage of statement-making holiday wall decor ideas. In addition to extravagant holly wreaths and sparkly tinsels, custom wall art can add a touch of elegance to your living space.
Find the perfect piece of art for any room in our designer-inspired Canvaspop art collection. While canvas prints are bold and eye-catching, framed prints have a distinctive style of their own. For a pop of seasonal elegance make the most of word art prints from Canvaspop. Here are some cheerful ways you can use Canvaspop prints to decorate your home this holiday season.
Indulgent velvet walls
Our admiration goes out to all the over-the-top holiday decorators! Break out the velvets and create a dramatic festive gallery wall. There are no limits to what you can do with this. Taking a risk usually pays off. You can choose from multiple framed prints, and whimsical canvas prints to show off the moments you cherish. You can also select assorted word art prints to spice up your living space. No matter what kind of word art you like, Canvaspop has it all, from the bold, modern, script, and bright, to kid's word art. With so many options to choose from, decorating those extravagant statement walls will be a piece of cake.
Luxe up your nooks, corners, or alcoves
Alcoves, also known as nooks, are small cutesy spaces within a living room or bonus room. Dress up these cave-like corners for winter and the holidays in a way that makes them feel super cozy. One way to do this is to collect as many family keepsakes, collectibles, memorabilia, or personal framed prints and arrange them in a pleasing pattern. Another common way people love decorating their corners is by decking up their corner chimneys or fireplace with holiday decor. Make your built-in shelving look more appealing by adding archival quality Canvaspop canvas prints. Using prints from one of our Canvaspop art collections can transform corners, nooks, and alcoves into Instagram-worthy spaces despite their lack of square footage. You can even think about putting a lamp, vase, or decorative item on top of an accent table if you still need to fill up the corner space. A good way to create a cozy atmosphere in your living room is to move your seating to the corners of the room and add word art prints to tie it all together.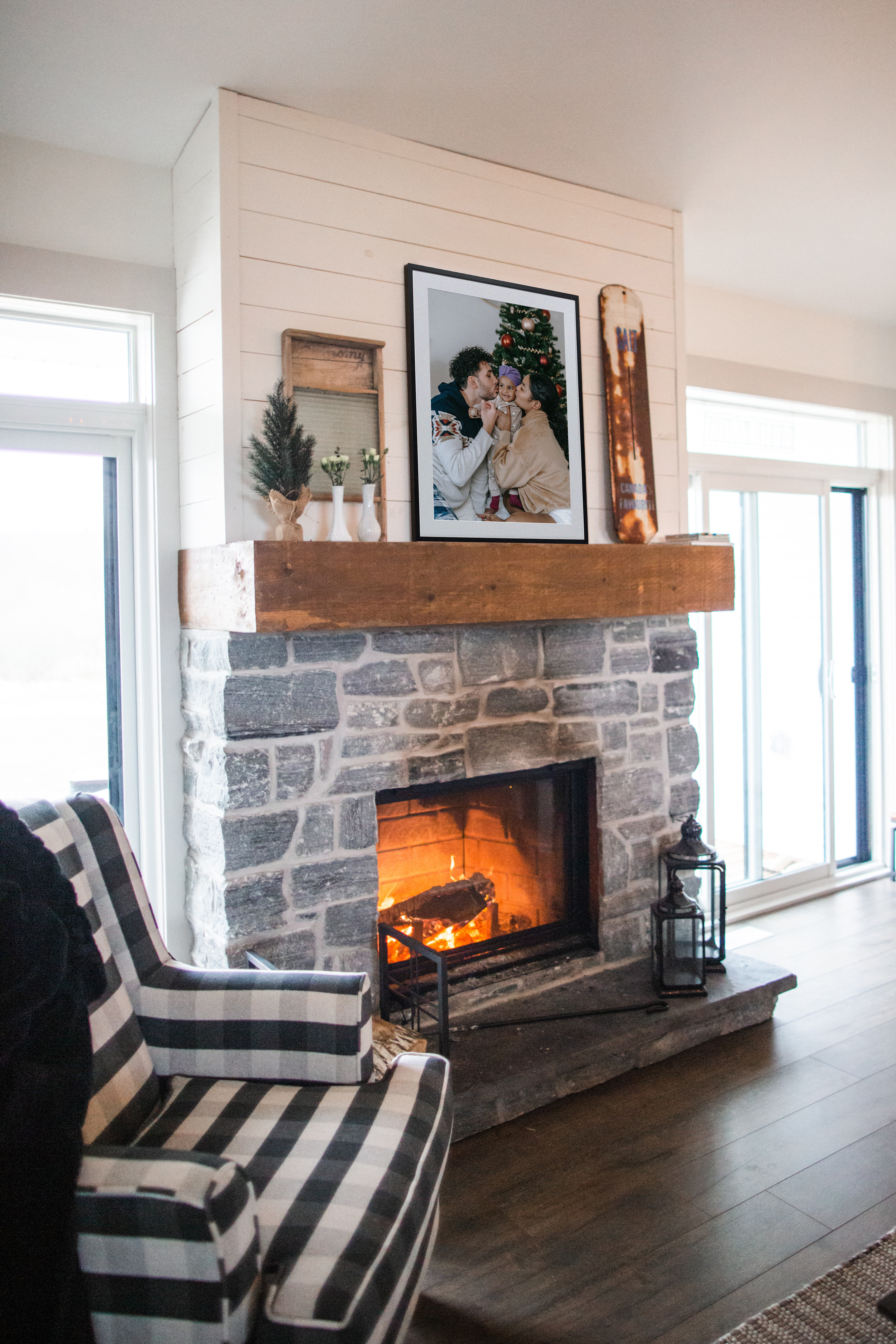 Adapt your art to your wall
Nothing looks more ridiculous than hanging tiny miniature pieces of art too high. With a little bit of creativity and an eye for detail and proportion, it's possible to add some magnificent holiday decor ideas to your home. By printing museum-quality pieces on your large walls, you'll be able to accentuate your room. A variety of creative layouts and configurations are available for multi-canvas installations to fit your space. Group small framed prints in a gallery-style arrangement or go big with one oversized piece. When spacing pictures, make sure they are not too far apart. 2 to 4 inches is usually the best distance.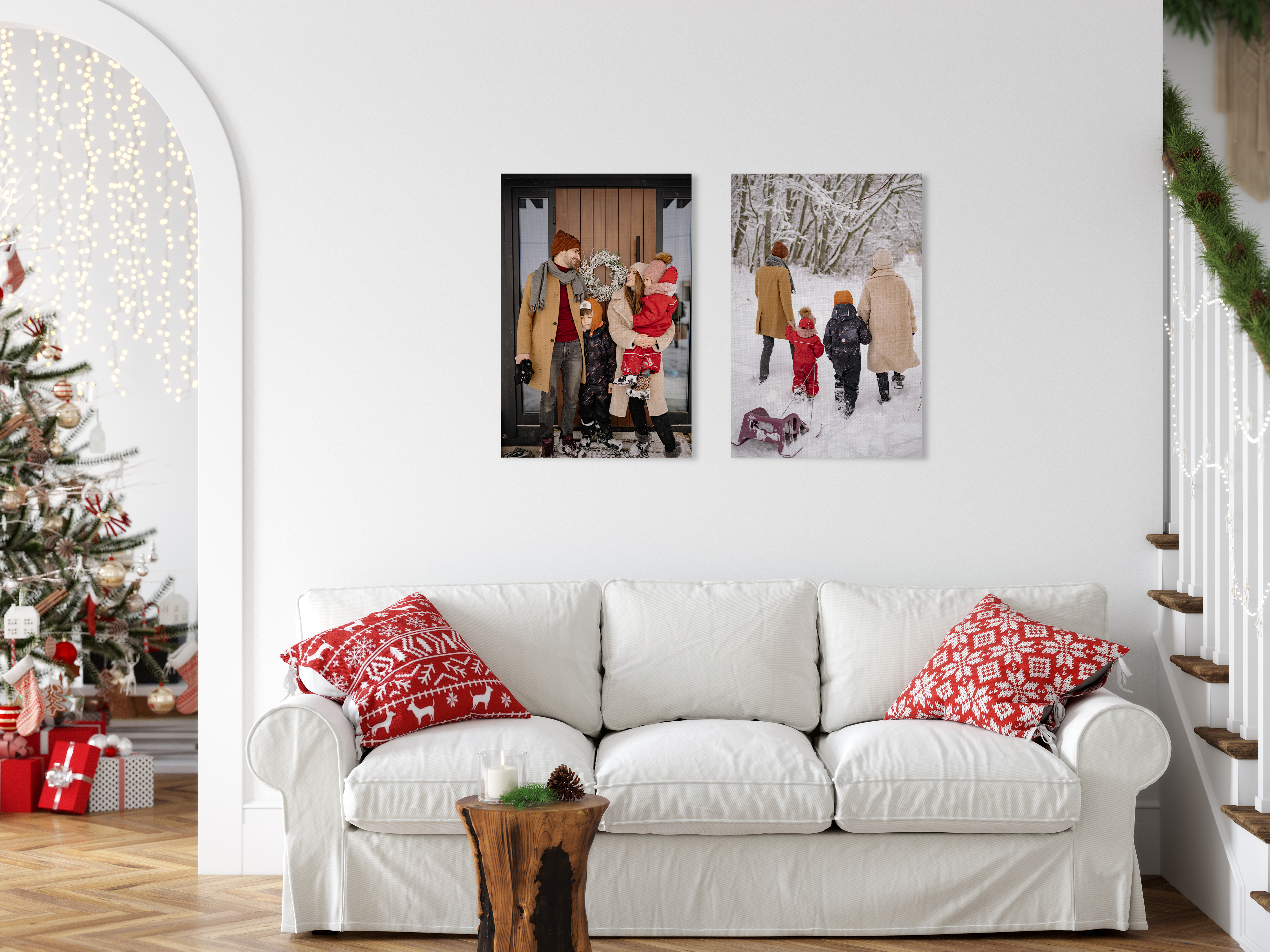 Dress up the entryway
Make your entryway look luxurious and sophisticated this holiday season. Adorn the front entryway with a festive garland and decorate your door with a ribboned wreath. Many people love decorative bowls in shimmery metal finishes and tall tapered candles in colorful holiday themes that work perfectly together. You can create an understated and sleek aesthetic with our Holiday art collection - captivating art infused with nostalgia and tradition. Choose from botanicals, modern, fine art, geometrics, landscapes, and so many more designer-inspired wall art. To create an inviting glow, light up the greenery with twinkling string lights. It's easy to see why beautiful tapestries can be a worthwhile investment if you plan to use them year after year. Your home can exude a sense of joy and holiday cheer with faux florals and plants, such as miniature evergreen Christmas trees brushed with artificial snow. Using canvas prints and framed prints can make your entryway walls stand out and come alive. Using a combination of art sculpture and custom wall art you can fill up empty spaces or make a statement in any type of entryway.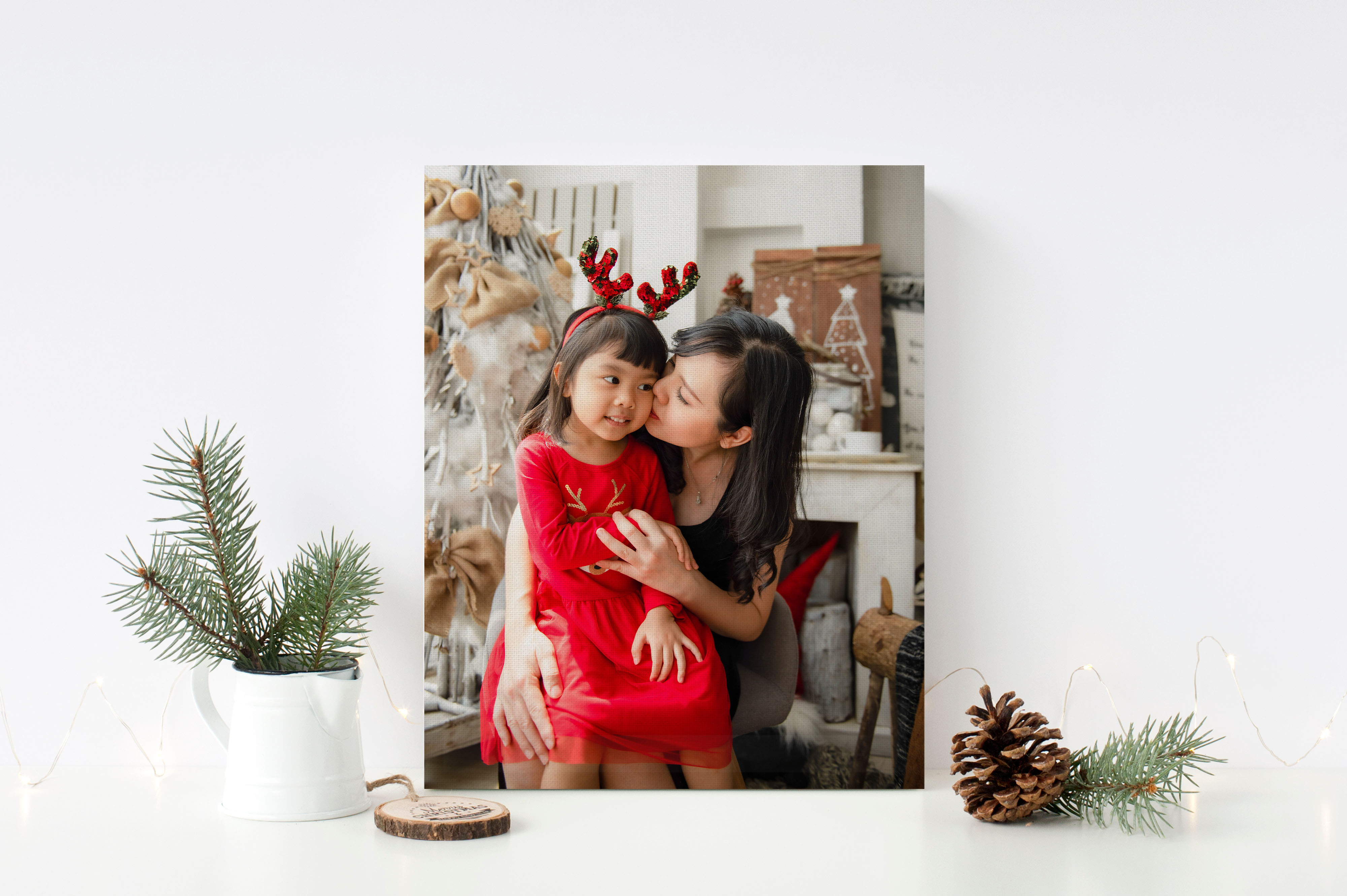 Ultimate editorial holiday walls
Holidays are all about drinking, eating, and adorning your home with fancy decorations. It is possible to achieve the ultimate holiday editorial flair with custom art, regardless of whether you prefer framed prints, word art prints or something in between. When it comes to the placement of custom artwork on the wall, hanging canvas prints and the framed together may seem like a good idea. There is, however, a better way of making everything look proportionate. You can bring instant interest to the art by placing it in a corner, not just because it's not always where you'd expect to find it, but also because it's not the usual spot. Put related art on the neighboring walls in your living room corners so that there is a right angle to catch the eye. Make your living room look exquisite by positioning two luscious Christmas trees at the end of each corner. Don't be afraid to go all out this holiday season! Now that you've explored all the ways you can, all that's left to do is to create a custom piece of wall art for your home!