Shooting Spring: Capturing new blooms & happy faces
By Amy Wright | Mar 16, 2021
Spring has arrived, and with it comes a burst of color, life, and delight that we've been waiting for. Days growing longer, and the weather getting warmer, showing off an amazing display of blossoms, new vegetation, and chirping birds while people put away their winter coats and embrace the sunlight with open arms. It's a period of fresh starts and possibilities, so what could be better than capturing it all with our cameras?
Whether you're a seasoned photographer or simply someone passionate about taking pictures, springtime is an ideal moment to practice your skill set and take in the beauty of the environment. From dainty petals to vibrant smiles, there's no shortage of exhilarating things to click— with the perfect equipment and methods, you can craft striking snaps that'll bring happiness and encouragement to all who view them.
So grab your camera, step outside, and join us on a journey of discovery and creativity as we explore the wonders of spring and learn how to capture them in all their glory. Whether you prefer macro shots of flowers, portraits of people, or landscapes of the great outdoors, there's something for everyone to enjoy and discover.
We've compiled a list of our favorite subjects to capture during the spring season. So let's get started!
Happy faces
At the start of spring, capturing happy faces really does a delight like no other. After being dormant during the winter, people come out to embrace the warmer weather and sunshine with gusto. Whether photographing close ones, acquaintances, or strangers, nothing beats recording the genuine joy that accompanies such a season!
When shooting joyful faces, details are crucial. Try to capture the natural expressions of your subjects, and don't be afraid to experiment with different poses, angles, and lighting to really highlight their personalities. You might want to aim for the golden hour when natural light is soft and pleasant—alternatively, experimenting with diverse lenses and filters can make your work stand out.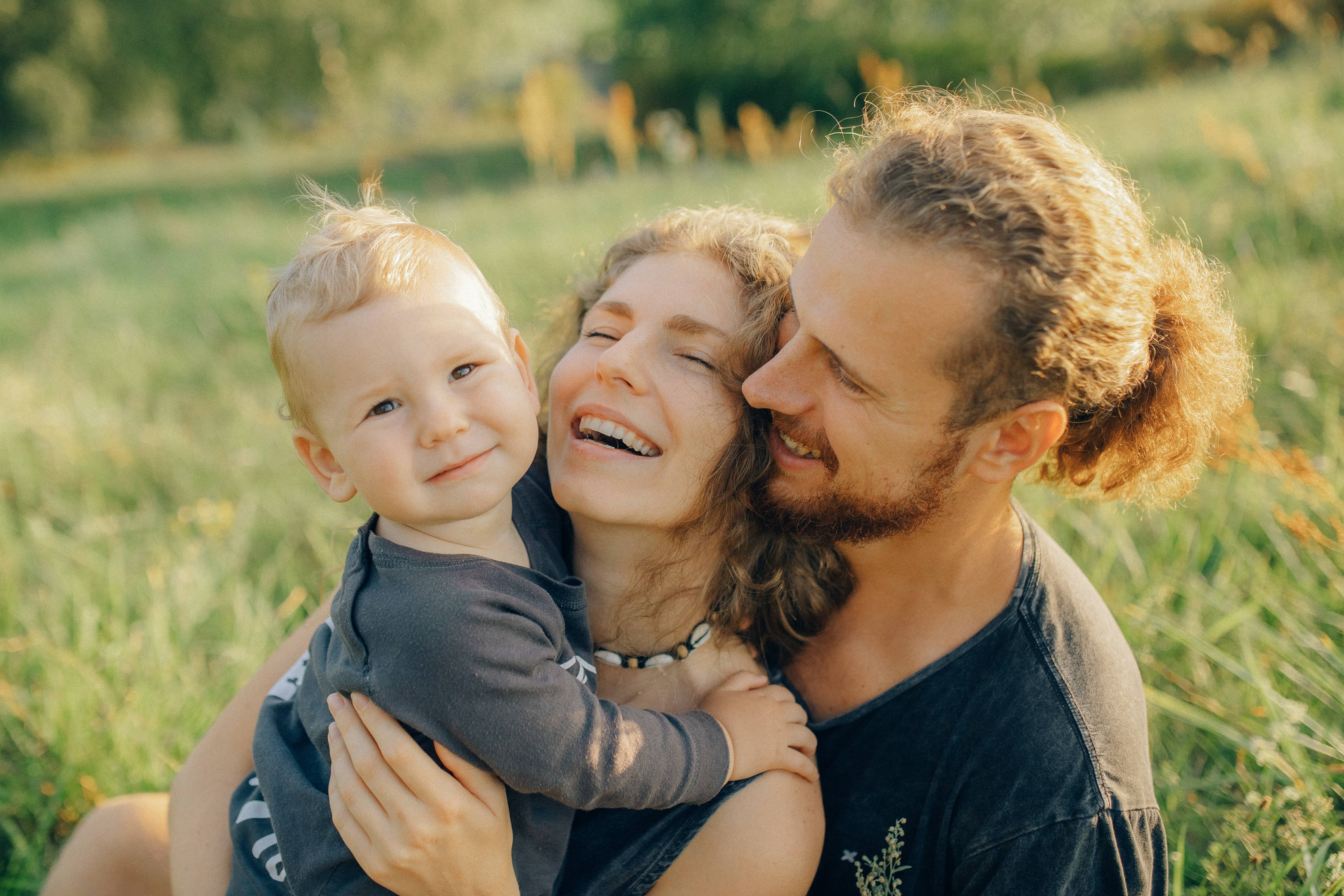 One of the best things about photographing happy faces is that it's a wonderful way to connect with people. Whether you're taking pictures of your children playing in the park, or chatting with a stranger you met on the street, photography can be a great way to break down barriers and create lasting memories. So this spring, take some time to capture the beauty of happy faces. Whether you're shooting candid snapshots or carefully posed portraits, the joy that you'll capture is sure to bring a smile to your own face every time you look at your photos.
Urban landscapes
Cities are known for their hustle and bustle. However, they also boast stunning beauty and charm, particularly in the springtime. As the city wakes up from its winter dormancy with a burst of vibrant colors and fresh new life—it's an ideal time to discover its urban landscapes.
Photographing cityscapes offers a wonderful variety of stunning subject matter. From towering towers to quaint backstreets and captivating bridges or street art—there's no shortage of eye-catching architecture to photograph! Stroll through your area and look out for any unique touches that inspire you. When photographing urban landscapes, it's important to pay attention to the details. Look for interesting patterns and textures in the buildings and surroundings, and experiment with different angles and perspectives to find the perfect shot. You might want to shoot from a high vantage point, like a rooftop or balcony, to capture a bird's eye view of the cityscape.
One of the most exciting things about photographing urban landscapes is the potential for unexpected discoveries. Even if you've lived in a city for years, there's always something new to discover around the corner. Take the time to explore lesser-known neighborhoods and backstreets, and you might be surprised by the hidden gems you find.
Why not get out your camera this spring and explore the unique beauty of your city? Both the glitz and glam of downtown or a more serene street could provide you with great material for urban landscape photography. With a bit of creativity and a keen eye, you can capture these scenes perfectly and share the true beauty of your city with others.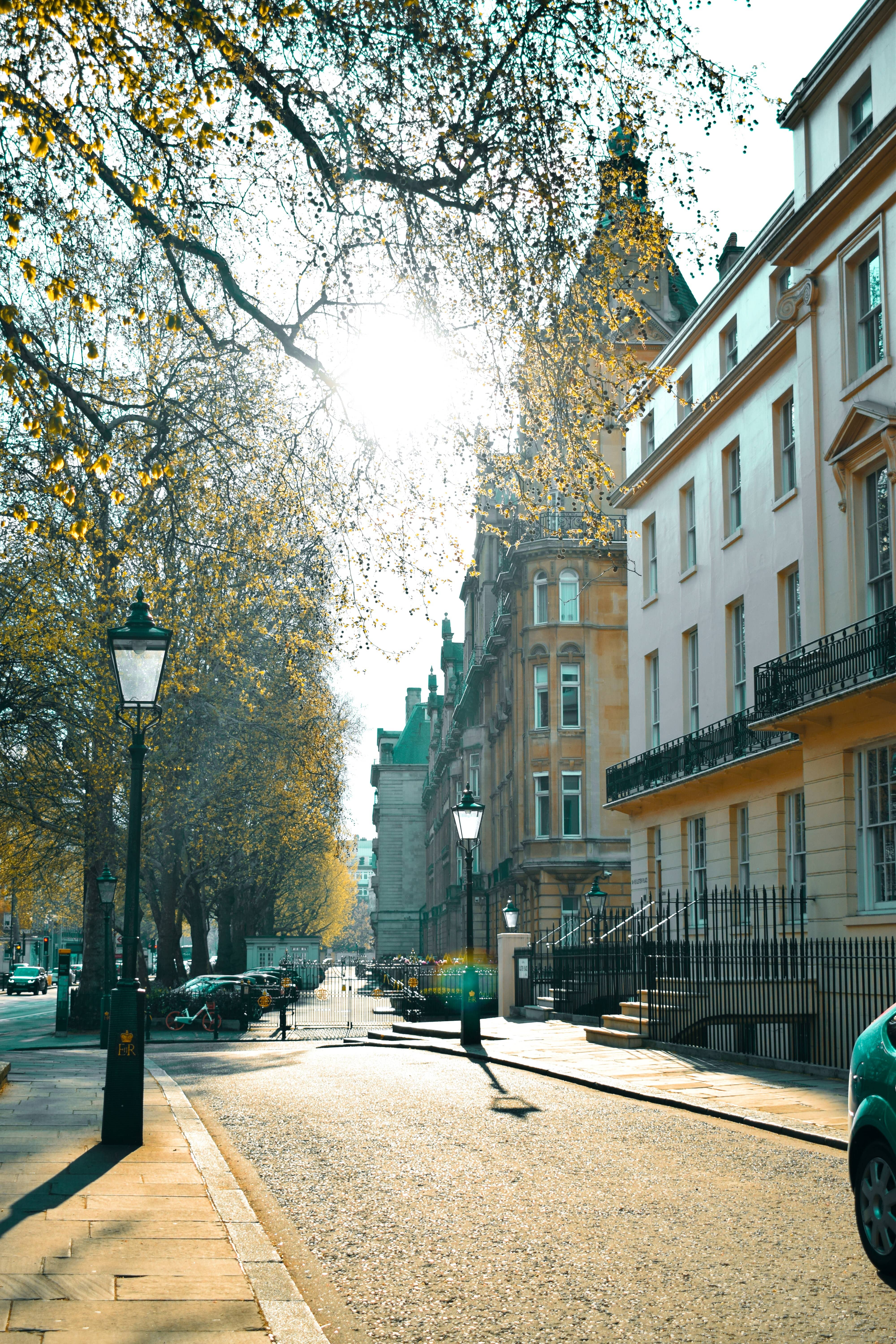 Wildlife
Birdsong and the return of warmer temperatures signify the advent of spring, an opportunity for rebirth and growth in the animal kingdom. Photographic opportunities abound with wildlife coming out of their winter slumber.
Photography enthusiasts can expect to see birds constructing nests, squirrels gathering nuts, and bees buzzing around flowers—a perfect way to capture springtime action. There's no better time to observe and document the behavior of wildlife than during this season of new beginnings!
Capturing wildlife in its natural habitat can be both exciting and challenging. It requires patience, observation, and skill to get the perfect shot. When photographing wildlife, it's important to keep your distance and not disturb the animal's natural behavior. Use a long lens to get up-close shots while maintaining a safe distance.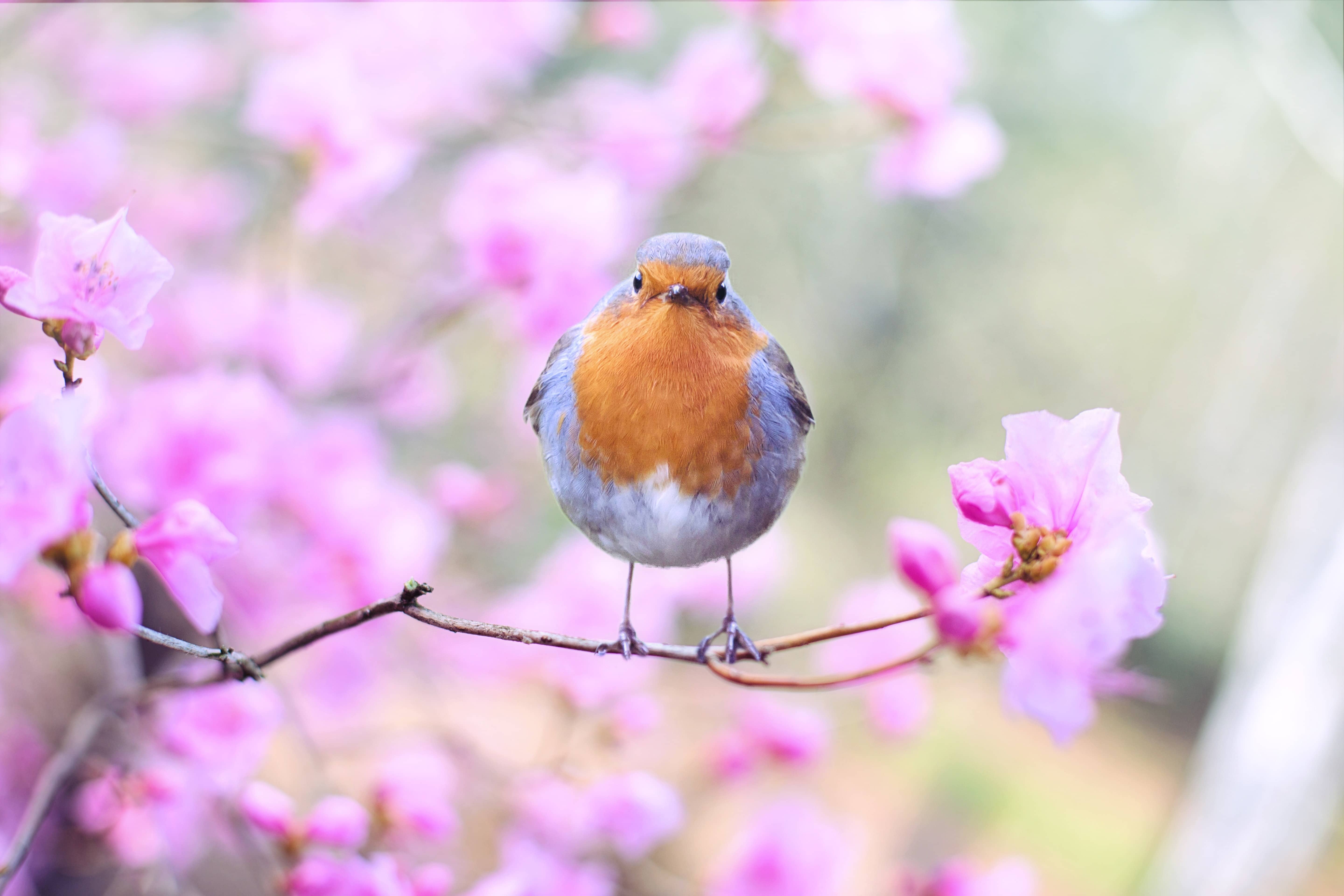 One of the most magical things about capturing wildlife in the springtime is that you never know what you might see. From rare species to unexpected interactions, the possibilities are endless. With a bit of luck and patience, you may even capture a once-in-a-lifetime shot of a rare or elusive animal.
This Spring, get out and explore the wonders of nature! Capture birds in your backyard or take a hike to spot larger animals; the possibilities are endless. Stay patient, observant, and respectful of wildlife, and you will snap stunning photos that show off nature's beauty and mystery at their finest.
Waterfalls and streams
Finding waterfalls and streams is like entering another world, with mesmerizing patterns and shapes formed by the way the water cascades over rocks. Springtime brings to life lush flora and fresh blooms, making these beautiful sights even more stunning to photograph. There's simply nothing quite like taking in the beauty of nature from this unique perspective.
When photographing waterfalls and streams, experiment with different shutter speeds to capture the movement and flow of the water. Using a slower shutter speed will produce a dreamy effect, lending the water an otherworldly appearance. Alternatively, a faster shutter speed can freeze the water in time, detailing each droplet and producing stunning shots.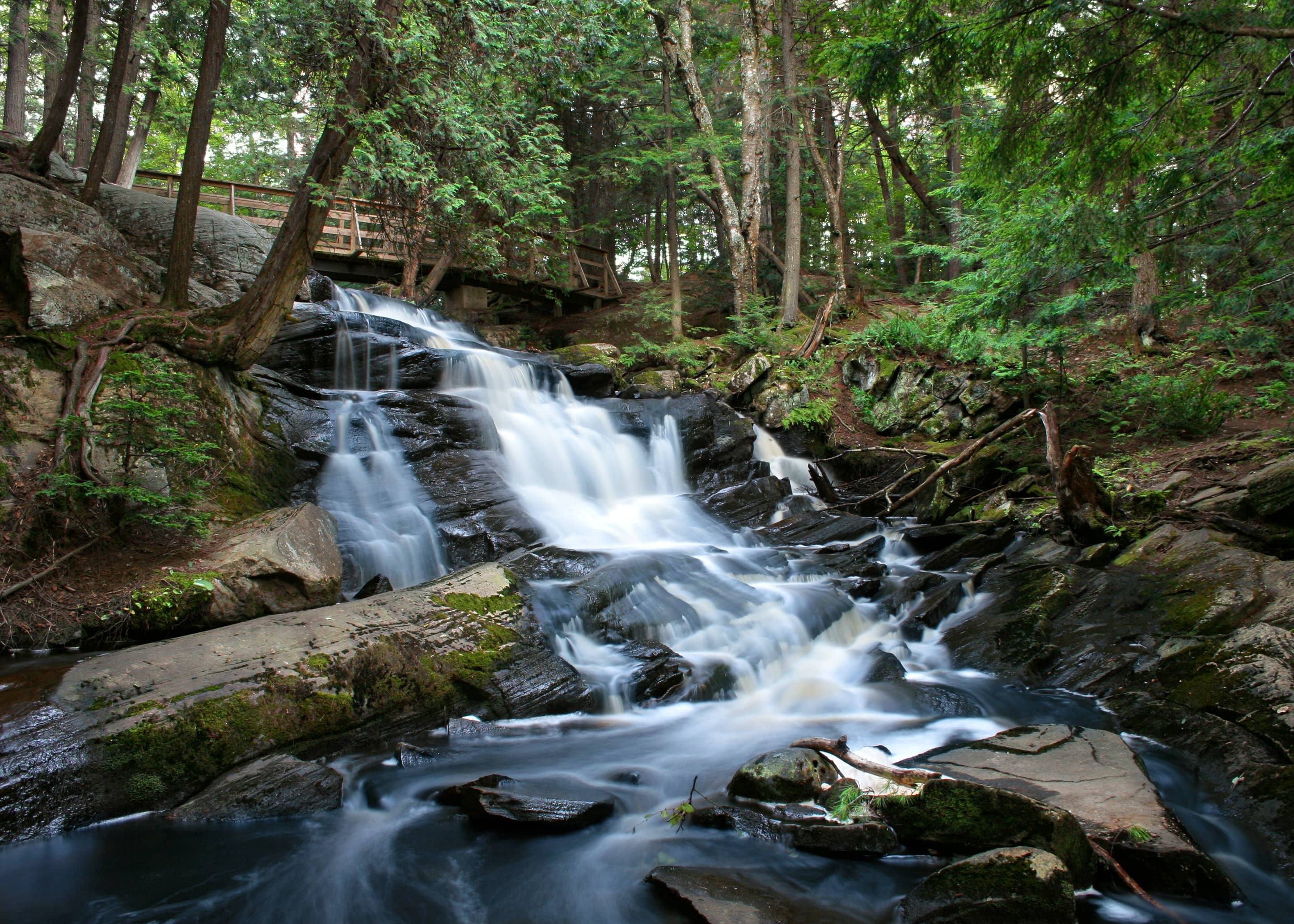 Also, keep in mind the surrounding landscape and how it can complement the water. Use the trees, rocks, and other natural elements to frame your shot and create a sense of depth and scale. And don't forget to explore different angles to find the perfect composition that truly showcases the beauty of these natural wonders.
Festivals and events
As spring arrives, festivities and events filled with their distinct vibes and personalities are soon to come. From brilliant rainbow-hued costumes and decorations to enthralling music and performances, there is no shortage of photo ops for every type of photography lover.
If you happen to be present at one, don't forget to take your time and enjoy finding creative angles, captivating lighting, and unexpected moments that will embody this special occasion. Moreover, try sprucing up your shots with different lenses and filters—this way, you will have plenty of memorable pictures that you'll keep forever!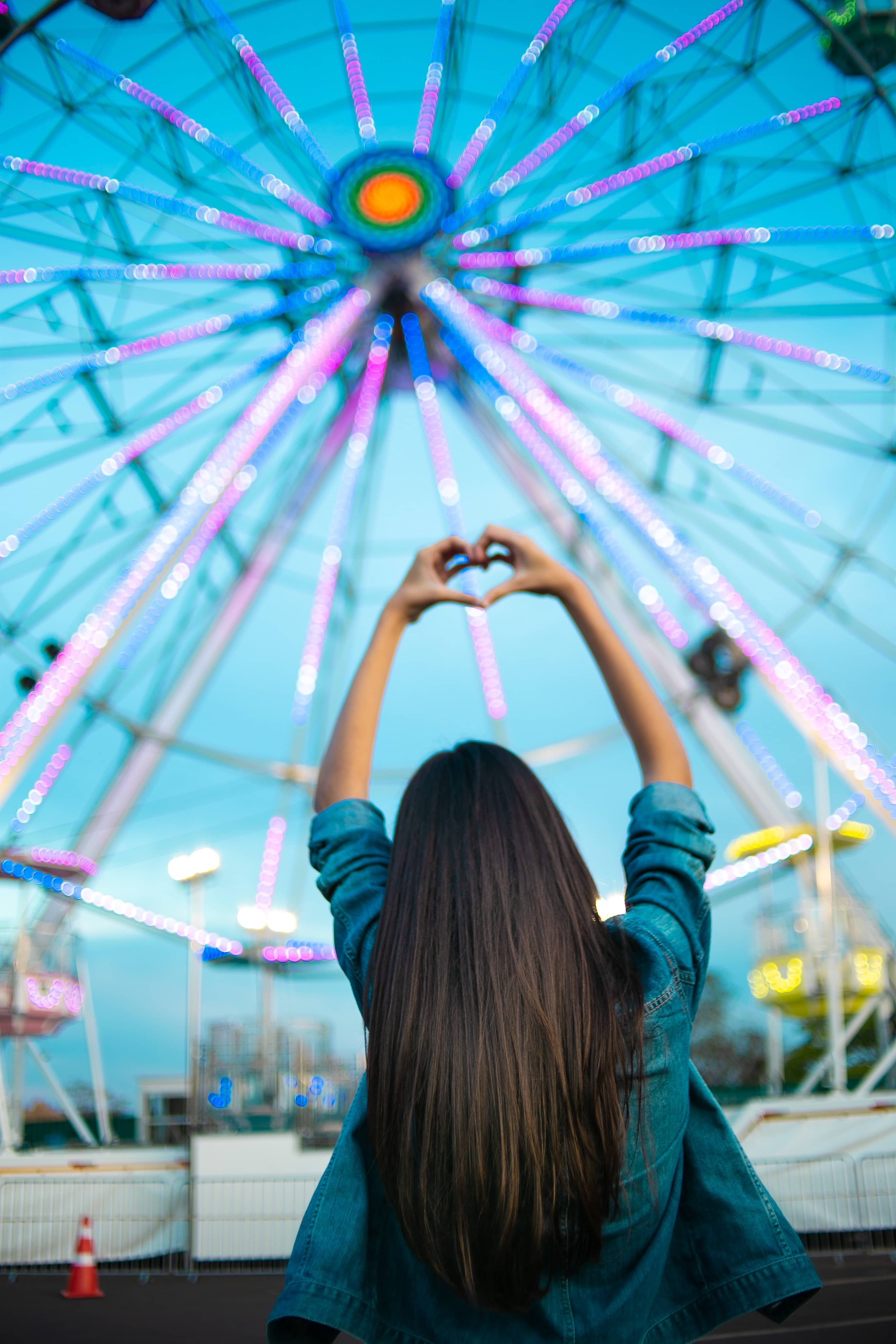 Capture the magic of spring and embrace the beauty of the season through photography
In our world, where we are constantly on the go, taking the time to appreciate the beauty of spring can be a welcome respite. Photography allows us to capture these moments of beauty and hold onto them forever.
So, grab your camera, embrace the season, and let the beauty of spring inspire you to capture and share your own stories with the world. Remember, the memories you capture today will be treasured for a lifetime. So, don't forget to print and display your favorite shots so you can enjoy them for years to come. You can create your print now by clicking the button below!