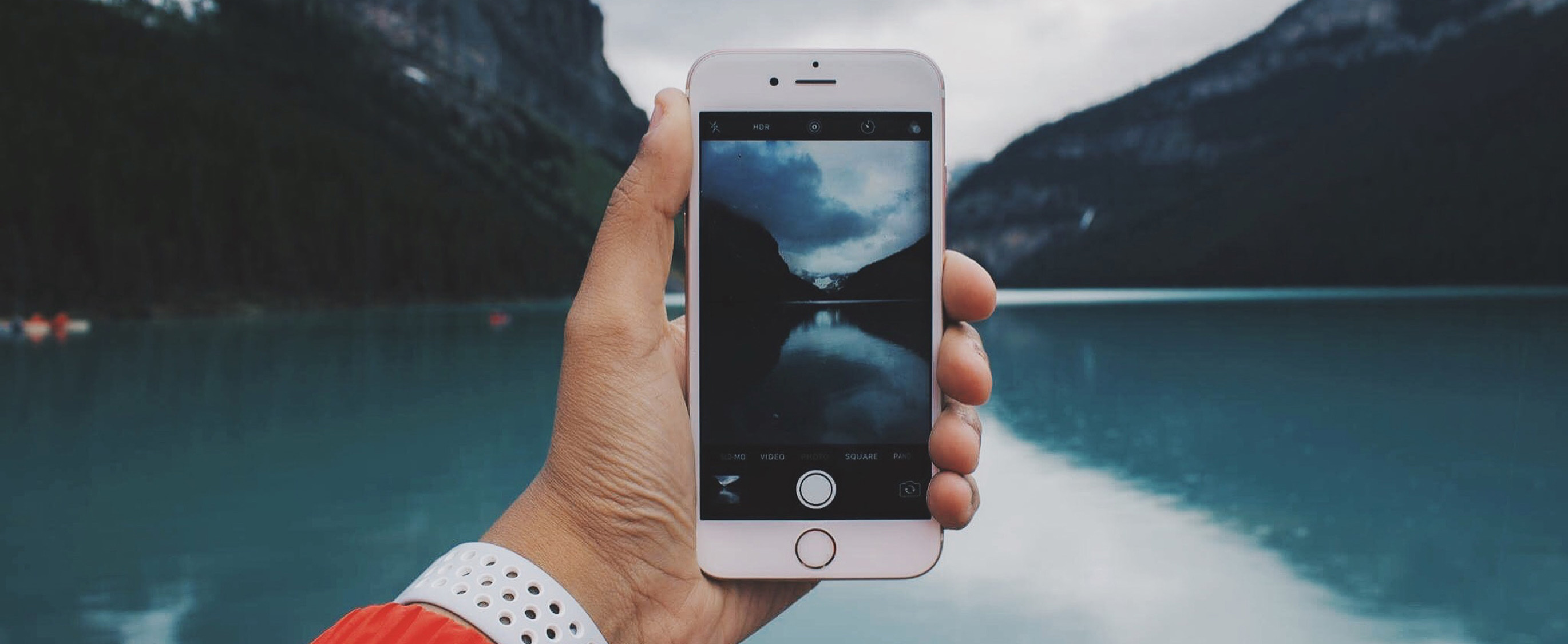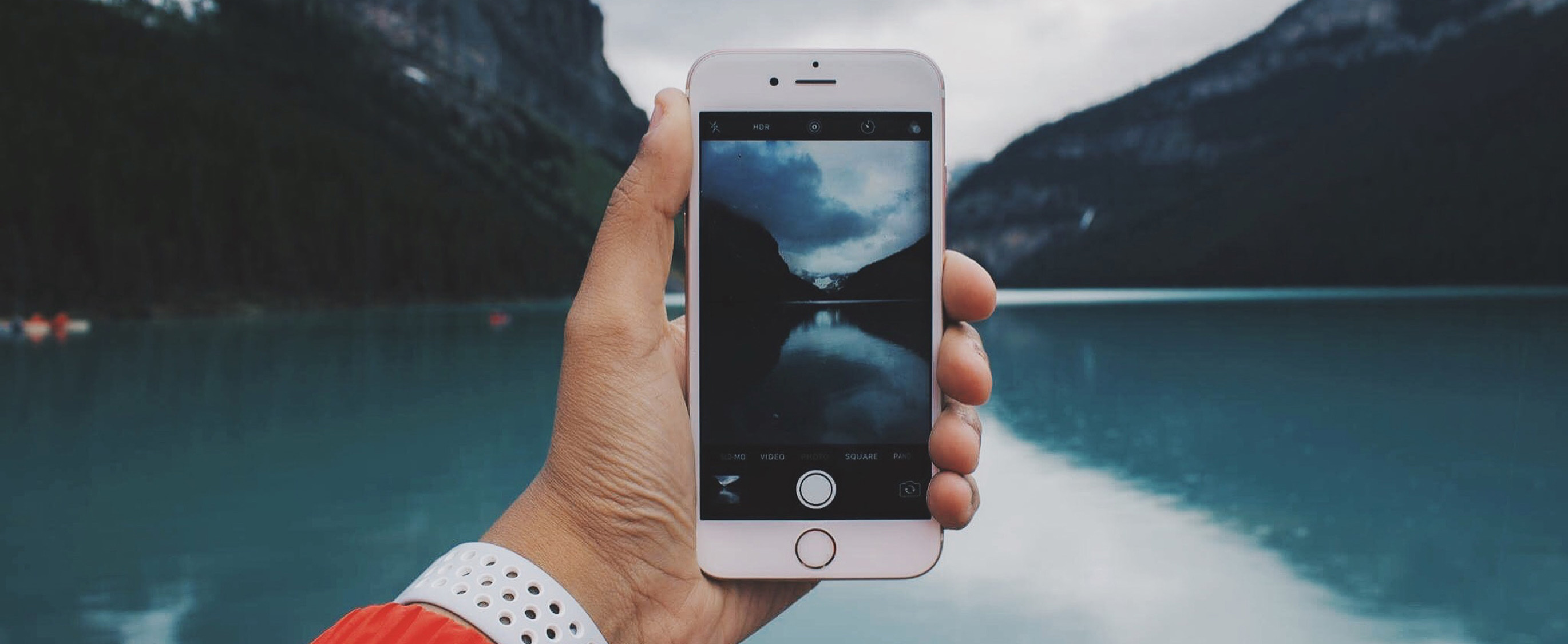 Print iPhone Photos: From Photo to a Work of Art
By Amy Wright | Jan 17, 2018
You no longer need to own expensive digital camera equipment to capture breathtaking photos. What a time to be alive! High-quality Smartphone cameras have revolutionized how we think of photography. With unbelievable camera quality that fits right in your pocket, anyone and everyone can take incredible pictures. Once you've snapped your picture-perfect iPhone photos, you can cherish those memories forever by turning them into something beautiful. Here's how you can easily turn your iPhone photos into works of art on a canvas or framed print, with these simple steps.
Getting started
It's important to note that while you may find that the quality of your phone photos top notch, the small file size of the photo will create a lower-resolution image. This may cause you a bit of a headache once you decide to enlarge it - and you don't want to settle for a pixelated photo. That's where we come in. Not to toot our own horn, but here at CanvasPop, we are the only photo canvas printer to specialize in printing lower-resolution images such as those found on your mobile device or social networks (horn tooted). Yes, social networks too. You can easily print beautiful, high-quality photos straight from Instagram and Facebook.
You can get started on turning your photos into wall art by uploading your images from your computer, from your mobile device, or direct from Facebook and Instagram. You will then be prompted to follow some quick and simple steps to complete your artwork. Truly, deciding on the photo you want to print will be the only challenging part of the process.
Selecting your favorite type of wall art print
Canvas print
A canvas print is an image printed with professional equipment and stretched onto a canvas. Our Canvas' are handcrafted, laminated and designed to last well over 100 years so you can truly cherish your photos for a lifetime.
Framed print
Display your photo on artist-quality, fine art paper and expertly fitted with a gorgeous wood frame. If you can't choose just one canvas or framed print, you can display several by creating a gallery wall.
Triptych print
A triptych print is simply an image that's split into 3 panels which creates a dynamic effect. It's a unique way to display wide landscape shots and is great for large walls, above couches, above your bed or the fireplace for example.
Collage print
Having trouble choosing just one photo? We don't blame you. With a collage print, you can print between 3 to 36 photos on a single canvas. This is an awesome way to display all your favorite memories. Simply choose from one of our great, easy to use templates and preview your masterpiece before ordering.
Sizing, frame and edge options that work for you
You can choose from preset suggested sizes for your print that vary from small to extra large. These sizes are based on the dimensions of your uploaded photo for best print appearance. You can also easily choose a custom size and select your own width and height. You will be able to preview how the sizing that you've chosen will look corresponding to that image's dimensions.
You can then select your frame depth options. This will depend on the size of your print of the effect you'd like to create. For example, a smaller print will usually look best with a smaller depth, yet if you want to add cool asymmetry within a gallery wall, you have the creative freedom to choose the depth you want.
If you've selected a framed print or collage print, you can add an edge (also known as a mat) to your print. That is, either no space between the photo and the frame or a white space to create a more traditional frame look.
Put it all together with a beautiful wood frame and choose a color that will match your decor. You can also opt for no frame if you're choosing a canvas. What you decide really just depends on your frame of mind.
It's in the extra details
Details matter. If you want to add a little pizzazz you can definitely do so by selecting among the advanced options for some sweet filters and cool effects that will take your photos to the next level in seconds. Whether you simply want to make your image black and white or you want your photo to look like an oil painting, you're sure to find a filter that works for you.
Support from a team that cares
We love making beautiful wall art which is why every order includes PicturePerfect. Our designers will personally inspect every image in order to adjust and optimize your image so it looks its best! We optimize contrast, image sharpness and even remove red-eye at no extra cost.
The proof is in the proof. You can receive a digital proof for your image to be sure you're getting exactly what you want. You can even add additional notes upon receiving the proof and request as many proofs as you need if you decide to make changes. We listen and are with you along the entire process.
Do you feel excited whenever you get that perfect photo from your iPhone? If so, then sorry to break it to you, but you are a photographer. We all have the ability now to take these incredible photos, yet they often just sit on our phones and get lost over time. Do yourself and these beautiful photos justice by turning them into marvellous works of art that you will appreciate for years to come.