Are the photos on my phone good enough to print?
By Amy Wright | Apr 18, 2023
You've been taking photos on your phone for years; however, you're ready to take it further. You want to print your favorite snaps, although you are unsure if they're good enough.
Well, the answer is yes! The photos on your phone are perfect for printing. Even though phones have limitations compared to professional cameras, those limitations can be an advantage when printing.
You don't have to worry about the right balance between shadows and highlights when you print phone photos. You let the camera do its shots, then crop out any areas that need more light or less light. Therefore, to understand what is needed from start to end, this article will explore printing pictures from your phone and how best to get them onto canvas.
Print your favorite candid moments
Capture images of the kids in a fun moment, the look of surprise on your best friend's face, or those moments of pure joy when you meet an old friend. You may have images on your phone from 10 years ago that you want to download and use in a frame to give as a gift. Other times, there are beautiful memories, perhaps of a beach sunset you took while traveling.
You can print all of your favorite candid moments from your phone. Bring back those moments, print them off, place them in frames around your home, or give them as gifts. Why not bring them to life again?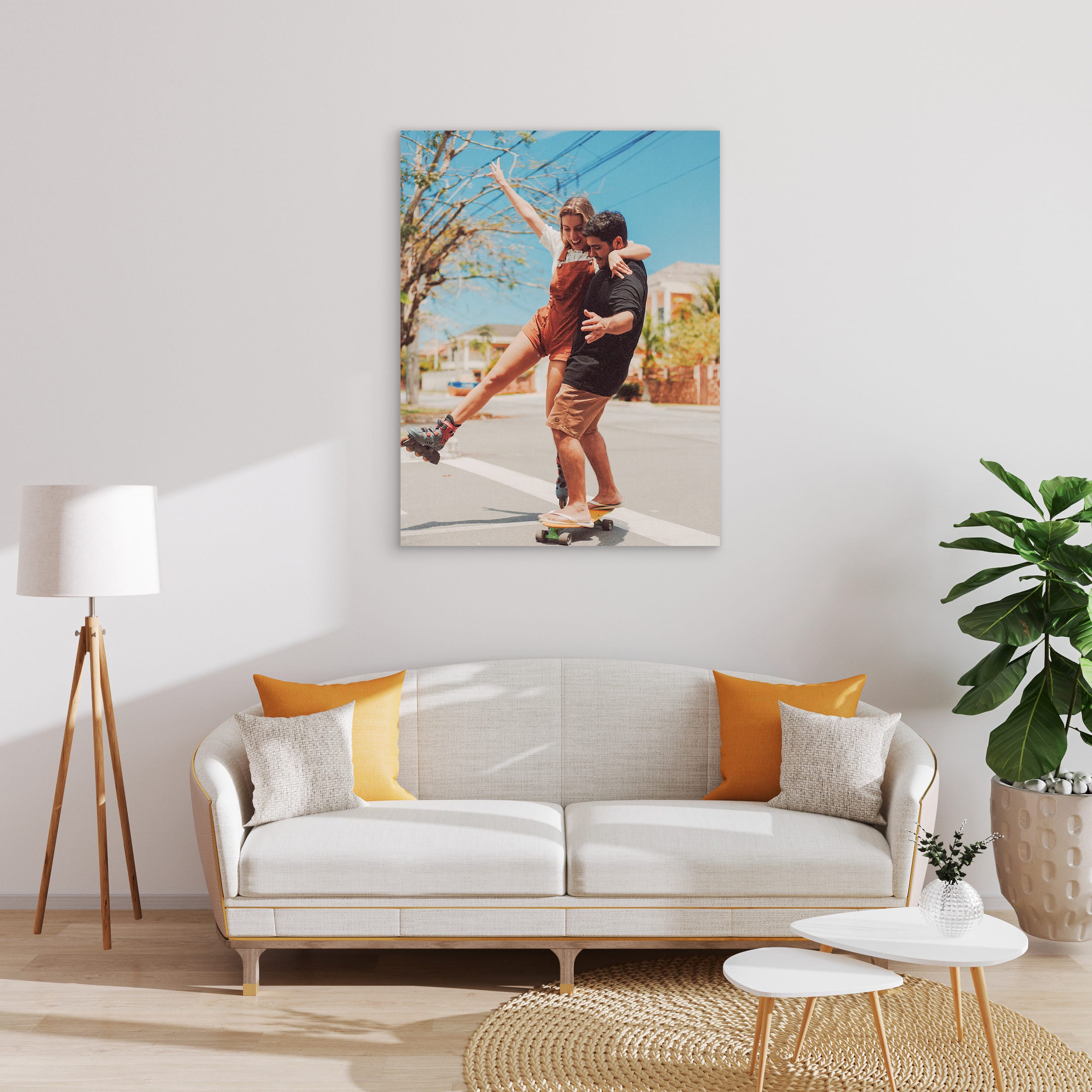 You can be the professional from start to finish
As you scroll through your camera roll, take a closer look at the moments that are meaningful to you. If you don't print them off but just keep them in the cloud or, even worse, just in the phone's memory, you could lose them, or you may not take the time to go back to them later.
With our tools and simple-to-use site, you can download those photos and transform them into memories you can smile at each day. You can be the professional from start to finish! Don't make the mistake of only putting photos on your walls that professional photographers in studios create. While those moments have their place and can be very important for special occasions like weddings and family group pictures, the candid photos on your camera often provide far more depth, character, expression, and intimate moments that tell the story of your life.
"Do you remember this…"
"I remember how surprised you were…"
"We were so happy at this moment…"
Why not use the photos on your phone to make memories like this come to life and be a part of your day, every day?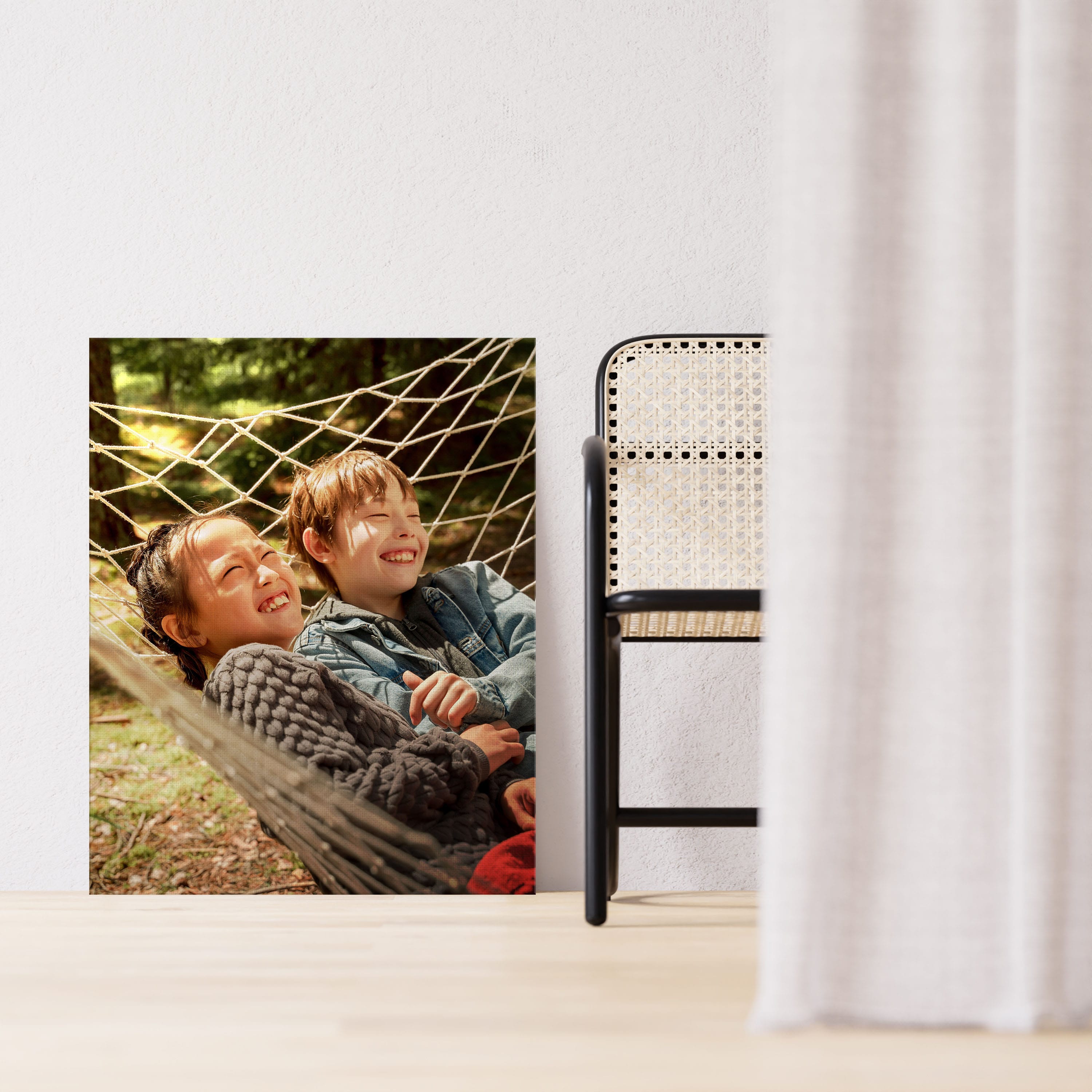 Upload your Images from your camera and use our filters
What's more, you can use the filters and tools on our website to brighten up, enhance, or completely alter the look of your photos. Upload the videos from your camera to our site. Then, use our filters to create the perfect masterpiece, no matter if you plan to keep it for yourself or give it to a loved one.
Make these moments special for you and your family and friends. All it takes is a few minutes to download the images, make a few adjustments, and have them printed.
What is the best phone for printing photos? The best phone for printing photos depends on your needs. In case you want to print a few photos at home, any latest smartphones will do the job. However, suppose you need to print in bulk, print on specialty paper, or with special effects; therefore, you'll need something more powerful.
The latest iPhones, Samsung Galaxy, and Huawei, among other phones, have all the tools you need for basic photo printing, whether they're built into their software or available as third-party apps.
For instance, the iPhone's Camera app consists of selections for adjusting contrast and brightness levels prior to taking a photo. In addition, there are some good apps that let users make adjustments after capturing their shots.
Does a print make from my smartphone look as good as one taken with a DSLR?
It depends on the type of smartphone and DSLR camera being used. Generally, DSLR cameras produce higher-quality images than smartphones. It is due to their larger sensors, increasing dynamic range, and higher resolution.
However, it is no longer a big issue as there have been advances in smartphone camera technology. This allows them to close the gap in image quality when compared to cameras.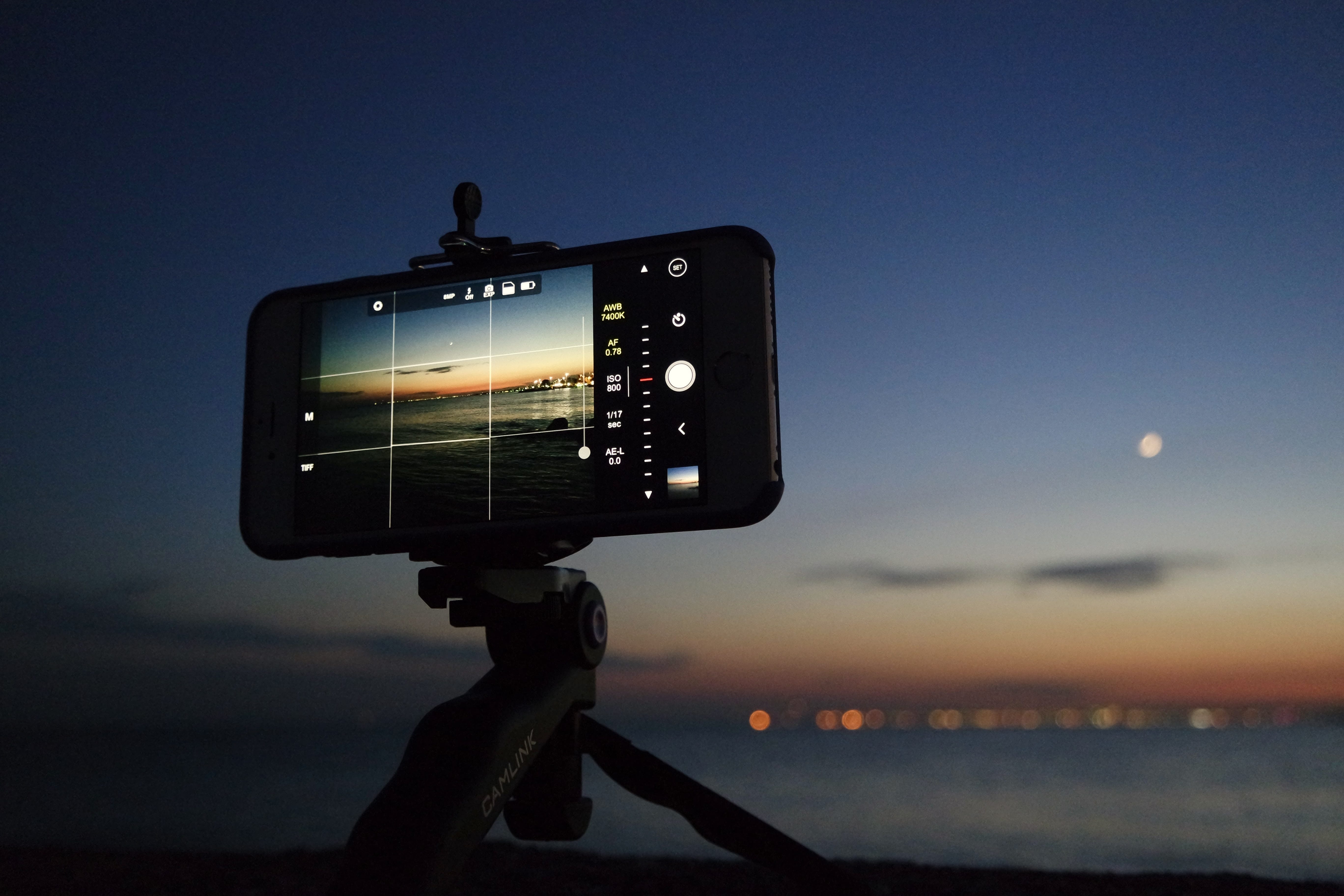 So, when printing, the quality of the print depends on the quality of the image. For instance, in case the image is taken with a DSLR camera, it will produce a higher quality print than a smartphone. But here is a catch, if the smartphone camera is of a higher quality, the print may look just as good as a DSLR print.
How big can I make the prints of my iPhone photos? You can print your photos in several sizes, depending on the model of your iPhone and the quality of the photo. For instance, snaps taken with an iPhone 6s or newer have a native resolution of 4032 x 3024 pixels. This is enough to create a good-quality print at 20 x 26 inches.
iPhone 4s, 5, 5s, 6, or 6 Plus have 8 megapixels. They can print at close to 30 x 19 inches at good quality. Common cropping ratios for printing a photo using your iPhone are 8:10, 2:3, and 5:7.
If you're a hobbyist photographer or a professional, you can print your photos after following the protocols above. There are many ways to do it.
In case you have an Apple device and want to use AirPrint, then go ahead and connect your phone or tablet directly to the printer via Wi-Fi. If not, there are other options, for instance, Google Cloud Print or HP ePrint, that work with most Android devices.
However, if you're a photo sitting on your phone, good enough for printing but don't want to bother with any of these methods, maybe they sound complicated or expensive, so don't worry. You can always just email yourself the image file from within the app where it was taken.