Personalize your dorm room
By Amy Wright | Aug 12, 2022
Are you, or someone you know off to college this fall? Then, you should brace yourself for one of the most exciting times of your life! And while you might be feeling a whole new sense of freedom and excitement now that you are away from your family home, you might also be keen to turn your dorm into a cozy, homely place.
Nothing works better than photo prints to help you achieve this! Keep reading to discover 4 things to consider when decorating your future room in a way that best reflects your taste and personality!
1. Use an entire wall
Give your dorm room a homely feel, with canvas, framed prints, and typography! When you simply can't choose which photos to put on display as you have so many, then why not dedicate an entire wall to them? This option can allow you to show off anything and anyone you love – from your dream vacation spots to your beloved pet, from your most romantic dates to the funniest moments spent with your friends.
The only downside? Many dorm rooms are shared with other students, meaning that not everyone will be able to use such a huge space for themselves by covering a wall with their own prints. Better yet create new wall art and your new roomies all enjoy together. If you can, this is definitely one of the most awesome ideas to personalize your room or shared space!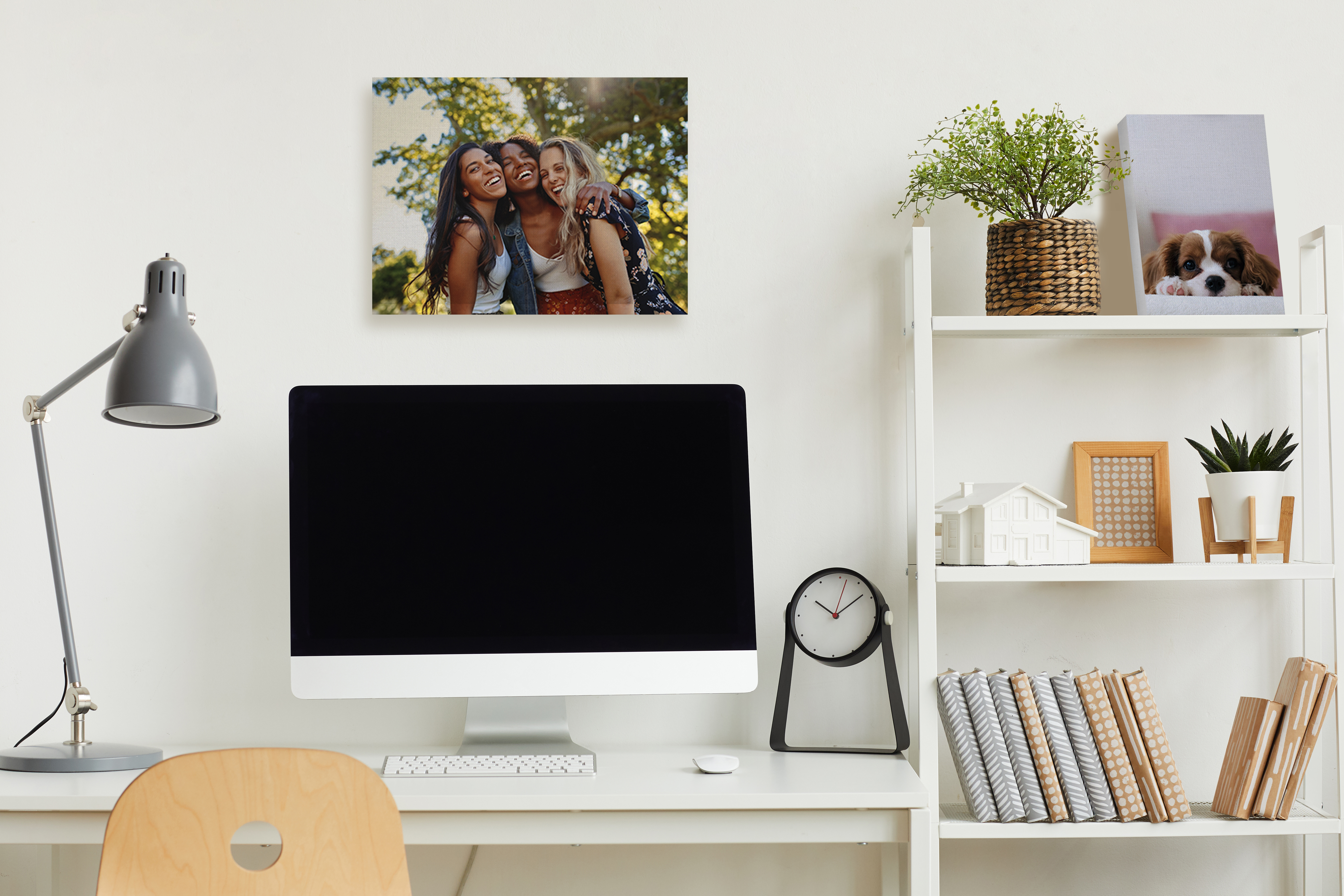 2. Designate a little corner
Sometimes, the space in a dorm room is just not enough to allow you to cover a whole wall with photos. This, though, doesn't mean that you can't have any photos on display at all! Think about the saying "less is more", and apply it to your college dorm room.
Look around and consider two things: how many people do you have to share your room with? How big is the room, and how big is your part of the room? After you have assessed how much space you can play with, then you get creative! Print one focal canvas print or two square prints side by side for a cohesive and vibey aesthetic.
If you don't have a huge amount of space, choose your favorite corner and use that to put your best memories on display. This could be the area around your bed or the one around your desk or window. Whichever area you go for, remember that you will be able to only add a few photos, so be kind of ruthless in your selection and pick only the very best ones!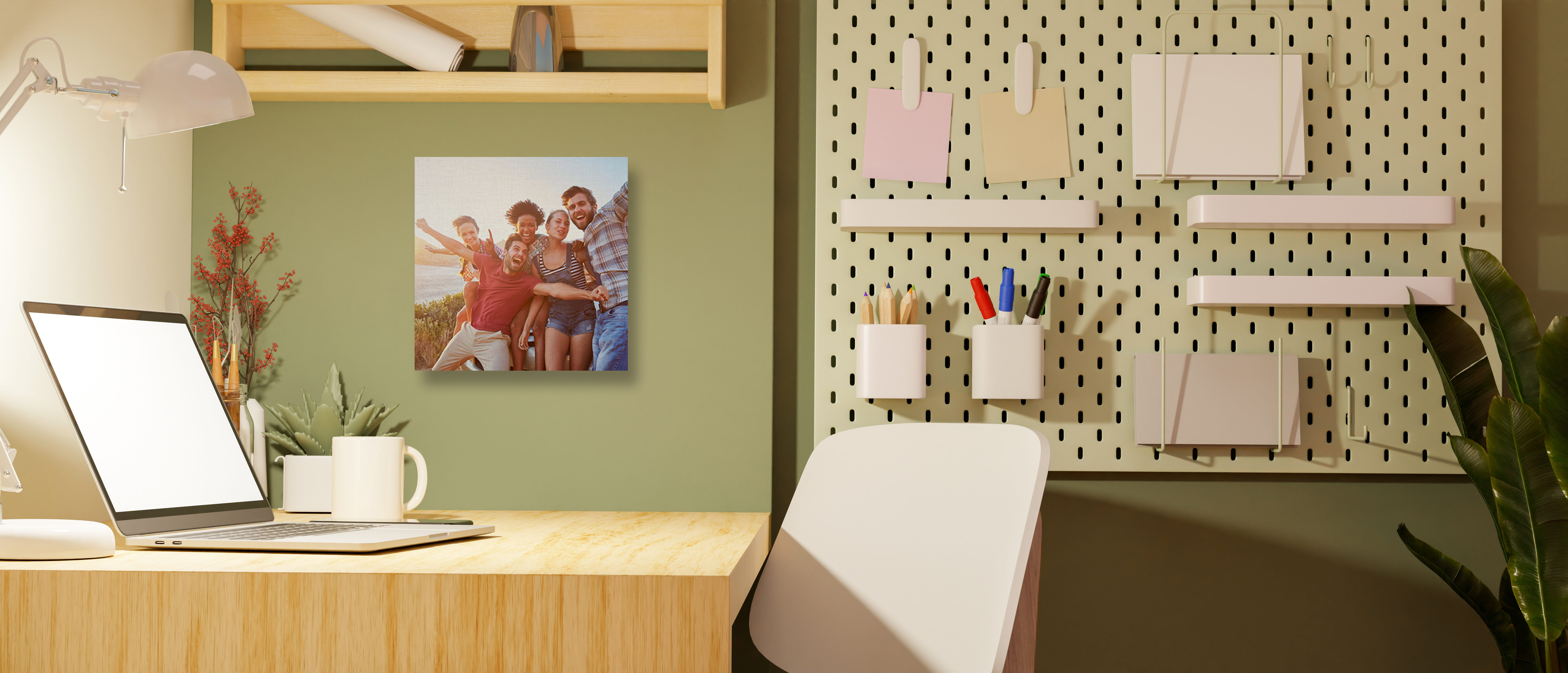 3. Incorporate good and familiar memories
Okay, moms, this one's for you! Nothing says "home" quite as loud as a gallery wall showing the smiling faces of their best friends and family!
Make sure to send your college student off with the perfect keepsakes from home! You can even use Canvaspop filters and effects, depending on your taste and personality, and on the effect that you want to achieve!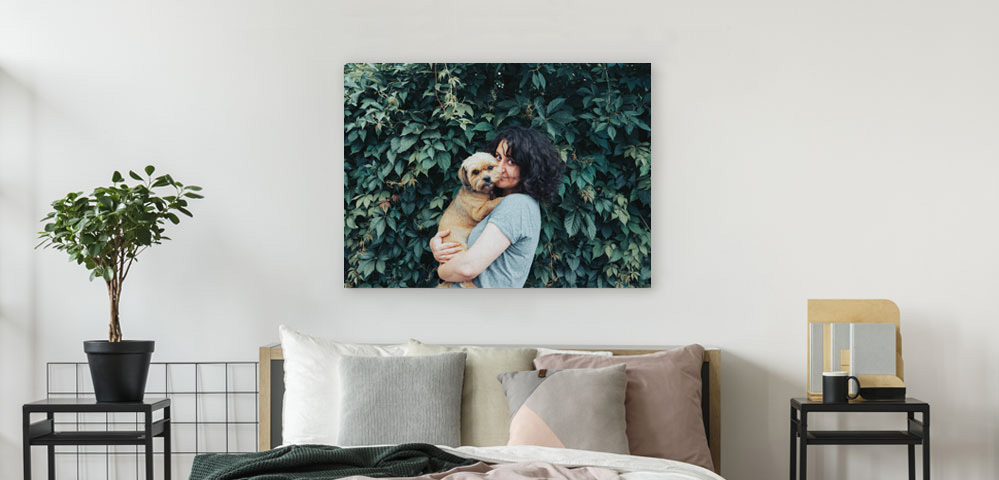 4. Add a touch of color with fairy lights
Are you a dreamy, romantic type? Are you looking to transform your barren dorm room into a haven of tranquility and relaxation? Well, then fairy lights are the way to go!
One of the best things about fairy lights is their versatility. Not only do they come in a virtually endless range of colors, shapes, sizes, and styles, but they can also be used in lots of different and fun ways. And guess what – they work great with photos, too!
Heading off to college is surely one of the most exciting things ever – but have you already thought about how to make your dorm room really yours? Displaying your favorite photos is one of the best and most popular choices for many college students like you!
In this guide, we reviewed a few different ways in which you can personalize even the smallest and most boring-looking dorm room by incorporating photos that help you relive some of the most important moments of your life.
Not only will this turn your room into a cozy, comfy place where you will always feel at home, but it will also help you show off your friends and family to your new college mates. What are you waiting for? Upload your favorite pics today and plan your very own photo display!