The perfect housewarming gift
By Amy Wright | Jul 12, 2023
Are you pondering the perfect housewarming gift for the new homeowner in your life? Something that combines sentimentality, style, and artistry? Look no further than a museum quality print from Canvaspop!
When people move into a new home, they often feel overwhelmed by the task of making it their own. Wall art is an easy way to add personality and beauty to any room in the house.
In this article, we will explore the power of personalized artwork offered as the ultimate present for a new home. From stunning wall art to customized canvases, you'll find gallery-worthy gifts that evoke emotion and leave a lasting impression.
Thoughtfulness and meaning behind personalized artwork
Depending on how close you are to the recipients, you might be looking for something more meaningful and thoughtful than a gift card or a bland housewarming present. Believe us; they will not think of you every time they use your toaster or towel rack. But if you created a piece of artwork with special significance to them or a framed photo of you together, they will likely feel touched by your friendship.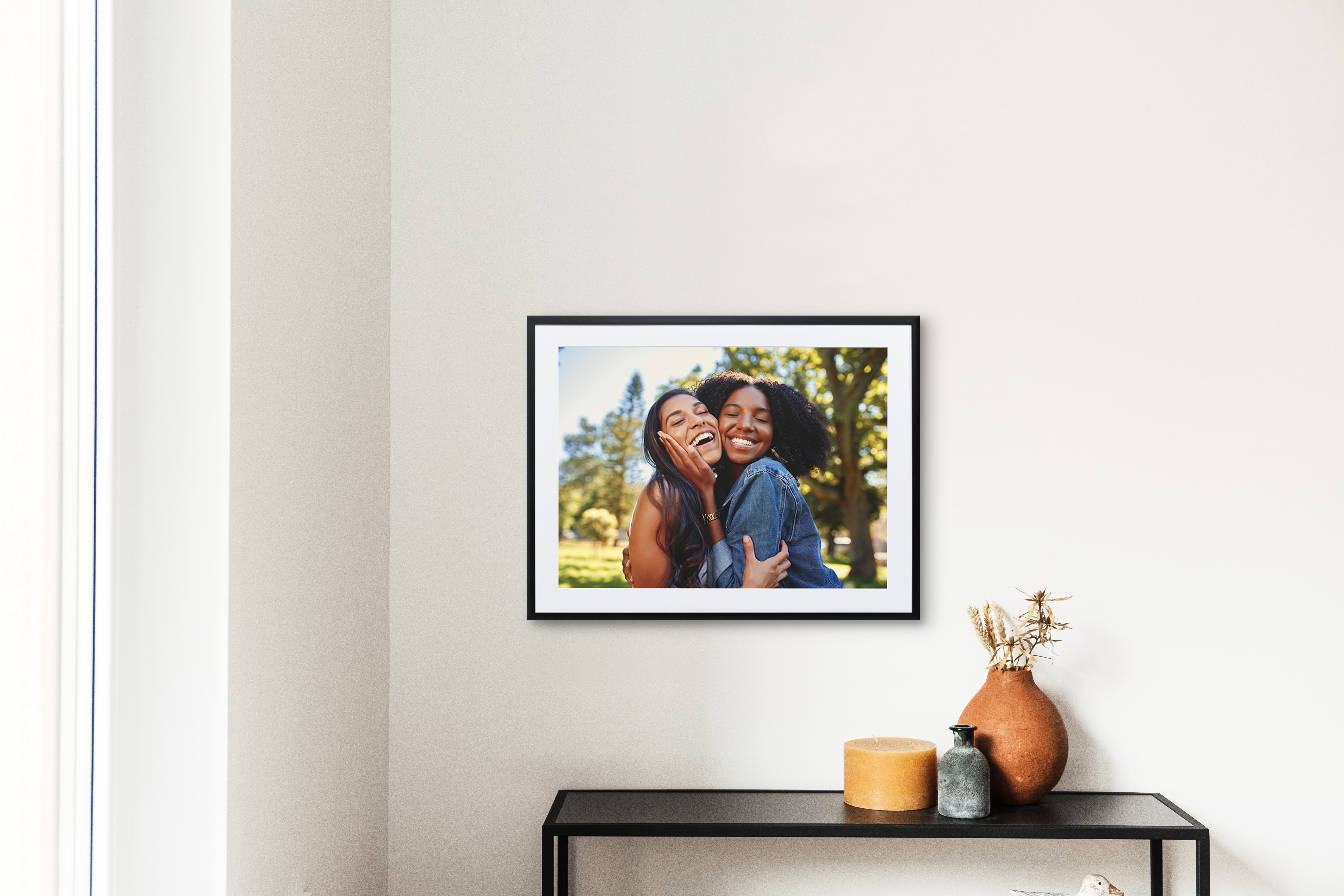 Selecting the perfect photo
First things first. Let's talk about choosing an image that resonates with the recipient. What memories do they hold dear? A family photo taken at their favorite vacation spot or wedding day could be an appropriate choice. Picking photos that embody love and happiness will create meaningful presents they can cherish for years to come.
When choosing a photograph, consider the size and shape of the canvas you want to print. We offer a wide range of sizes and shapes, from standard print sizes to completely custom-sized prints. You can also upload images from any source, including your phone, computer, or social media accounts. This feature is great if you want to keep your gift a surprise.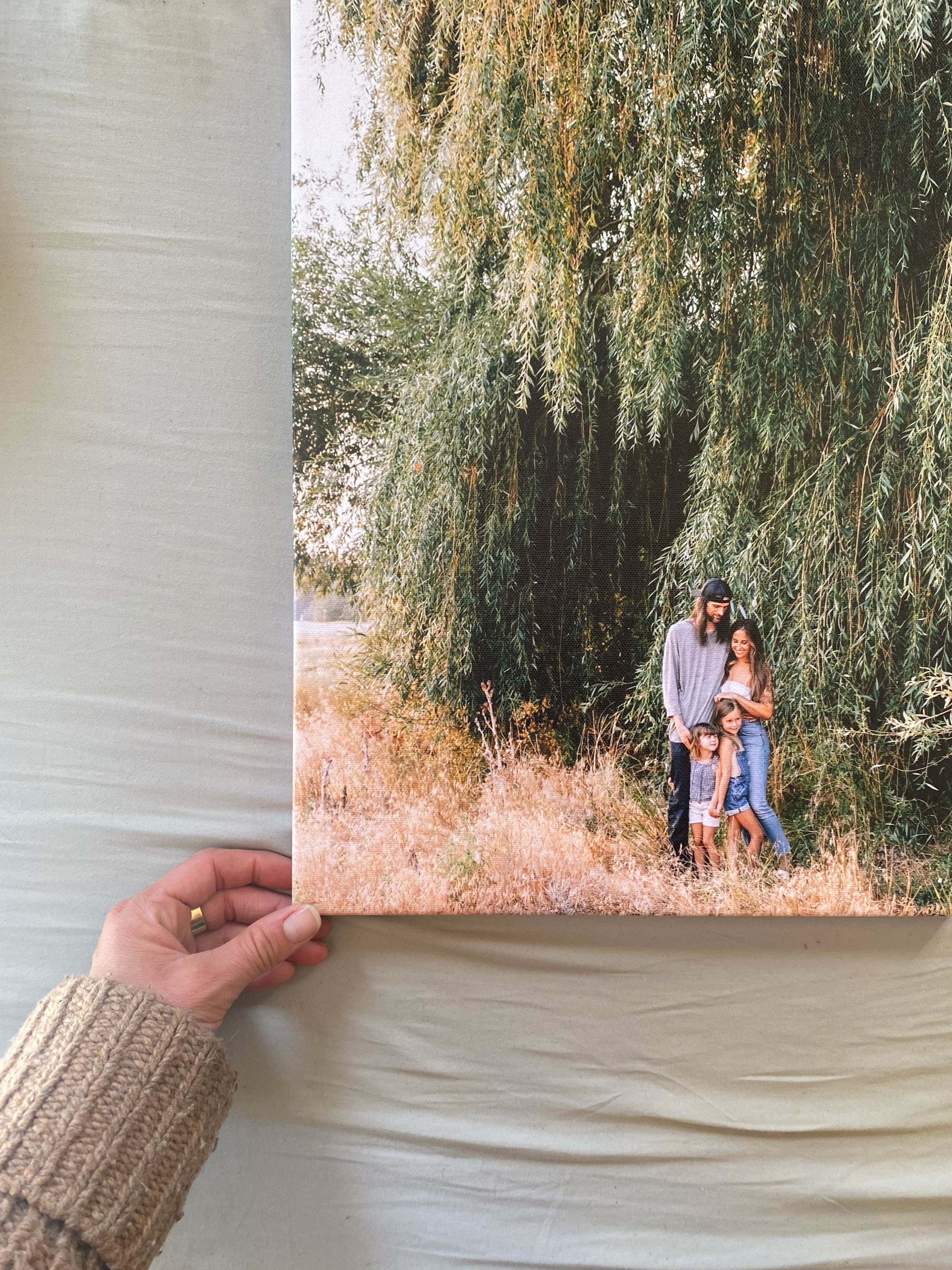 The sentimental value of custom wall art
A custom print isn't just any ordinary home decor – it's packed with warm feelings and good vibes. Whenever they see their personalized wall art, they'll be reminded of those cherished moments and your thoughtfulness in creating such a heartwarming gift.
For instance, you can get them a photo collage of their favorite memories. These pieces allow you to select multiple images and arrange them into a single piece that can be displayed as a single artwork.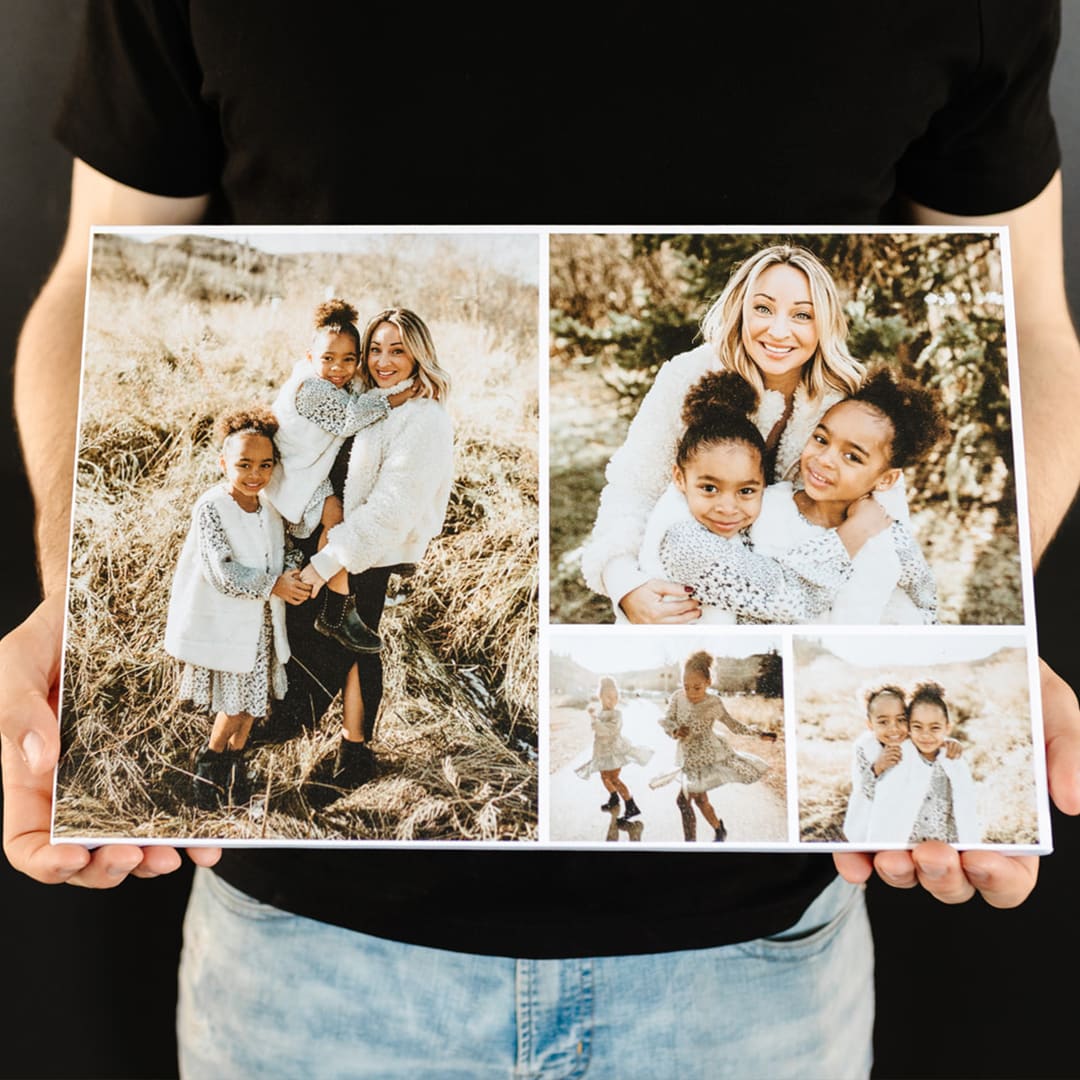 Elevating home decor with Canvaspop wall art
When it comes to customized home accents, it's often the personal touches that make the biggest impact. Sure, you could get your friends something practical they need in their home – like kitchenware – but a personalized wall decor will go the extra mile. It offers an aesthetic and sentimental boost to their space that no other gift can match.
Making a home look great often costs more than people are willing to spend. Custom wall art is the perfect housewarming gift for your friends. Let them worry about the furniture and other basics – you can give them a unique piece of art to bring their home to life. Plus, it's much more affordable than investing in expensive artwork. You get professional-grade prints at an unbeatable price with fast turnaround times.
Enhancing style through customization options
We offer various sizes, layouts, frames, and finishes for you to choose from so that your housewarming gift complements the recipient's style perfectly. Our wide range of options makes it easy to find something trendy or classic that fits right into their new space!
Creating a warm and inviting living space
Personalized artwork has the power to turn any house into an inviting home filled with warmth. With custom prints adorning their walls, even if they've just moved in, it'll feel like home sweet home in no time. This is especially true if you use relevant images from their past. For example, let's say their child gifted you a drawing that you hung on your refrigerator door. Why not turn it into a beautiful canvas print and give it back to them as a housewarming present?
Everyone will get a kick out of seeing it hanging in their living room or hallway. Plus, the child will feel so proud to see their artwork on display, making the house feel more like home for them, too.
Making a lasting impression
Generally speaking, people buy homes for the long term. Whether it's a starter home or their retirement home, they plan on rooting in this place and space. By extension, your sentimental home accessories should too.
Durability and quality of materials
Well, that's exactly what you get when you order from us. Every piece is crafted with high-quality materials and outstanding artistry to ensure vibrant colors, sharp details, and impressive durability. Our hand-made canvas prints are made with heavyweight, archival-grade canvas that will resist fading for many years to come.
Additionally, the edges are all meticulously hand-wrapped and finished with a protective coating for extra protection against dust or moisture. So you can be sure your gift will last a lifetime.
Love it for life warranty
Not only will custom photo prints last through the years, but we will back them up with a "Love it for life" warranty. If your recipient ever finds any defects or isn't satisfied with the product, they can contact us, and we'll make it right. As such, you remove any uncertainty when you give a Canvaspop gift.
Your friend or loved one can hang it on the wall with confidence that they'll love it for life. And you can feel sure that your thoughtful housewarming present will be treasured for many years to come.
Versatility and personalization
Our team offers a variety of formats – like canvas prints, framed prints, metal prints or even split canvases – giving you endless ways to curate a personalized collection that reflects the recipient's unique taste.
Mix and match different formats or create a cohesive theme throughout their new abode. The options are limitless. You can choose from standard sizes or customize the exact dimensions that fit the space perfectly.
Unforgettable memories immortalized
Canvas art captures life's beautiful moments for all to see. Whether it's a special milestone or just another day well-lived, personalized wall decor serves as an everyday reminder of those unforgettable memories shared with loved ones.
Everyone has a unique story to share. With customized canvas prints adorning the recipient's home, those photo memories become decorative keepsakes that turn blank spaces into heartwarming displays full of love and joy.
Choose customizable artwork for every housewarming gift
Once you've decided that Canvaspop is the perfect housewarming gift, it's time to browse through our extensive collection of products.
Choose your image
The first step is deciding which kind of image you'll feature. Beyond what we've mentioned, some popular options include:
Pet Portraits: Have a pet lover on your housewarming gift list? They will adore a beautiful pet portrait featuring their furry friend. This delightful artwork adds a touch of personality to their home and reminds them of the sweet bond they share with their beloved companion.

Word art prints: If you want to send a housewarming greeting with a special phrase, try our text-based prints. All you need is your own message or quote, and you can let us do the rest of the work for you!

Generative art: If you're looking for something truly special, then generative art is the perfect choice. Generative art uses algorithms to generate a piece of artwork that looks different every time it is generated. You'll ensure no two pieces of generative art look the same, making completely unique gifts.
For more inspiration, you can visit our website's "art" section to explore our collections of artwork by incredible artists and photographers. With so many options available, you can find the perfect housewarming gift to suit any style or taste.
Select your medium
Next, you'll need to decide which medium you'd like to use for your Canvaspop housewarming gift. Do you want to add a framed print to their living room wall? Or perhaps you want to make a bold statement with cutting-edge metal print?
Place your order!
It's that simple. Once you've made your selection, simply place your order online. Easily transform a photo to canvas by uploading your image to our website. You will receive your custom housewarming gift in a matter of days.
We make it easy to give the perfect housewarming gift with minimal effort - all you have to do is sit back and wait for the happy reaction from the recipient when they unpack their unique canvas art!
Take the first step
Whether it's an endearing family portrait or breathtaking travel photos, personalized artwork from Canvaspop tops the charts among housewarming photo gifts. Step up your gifting game with pieces that combine sentimentality and timelessness. Buy perfectly crafted stylish housewarming presents to transform houses into homes filled with love and memories.