Nursery room decor trends for 2022
By Amy Wright | May 16, 2022
Nursery rooms are a space for children and parents to bond, have fun, and relax. Designing a nursery is a gratifying task, but one that may feel a little daunting, bearing in mind the endless possibilities you can use.
Fashioning the perfect nursery room will take a bit of time and effort. If you're feeling stranded on what to do, or want a little inspiration, here are some nursery room trends to nudge you in the right direction.
Say goodbye to boy/girl nurseries
The gender-neutral style was big in 2021 and will continue in 2022. Without the limitations of the traditional blue for boys and pink for girls color scheme, you've now got a whole range of colors to play with.
Popular colors for neutral rooms include grays, greens, browns, and even yellows for a brighter touch. A big bonus with this theme is that it can be used for another baby without the fuss of redecorating.
The fact that it's gender-neutral doesn't mean that it has to be plain! From a bohemian style to animal themes in neutral colors, the possibilities for having a fun room are endless.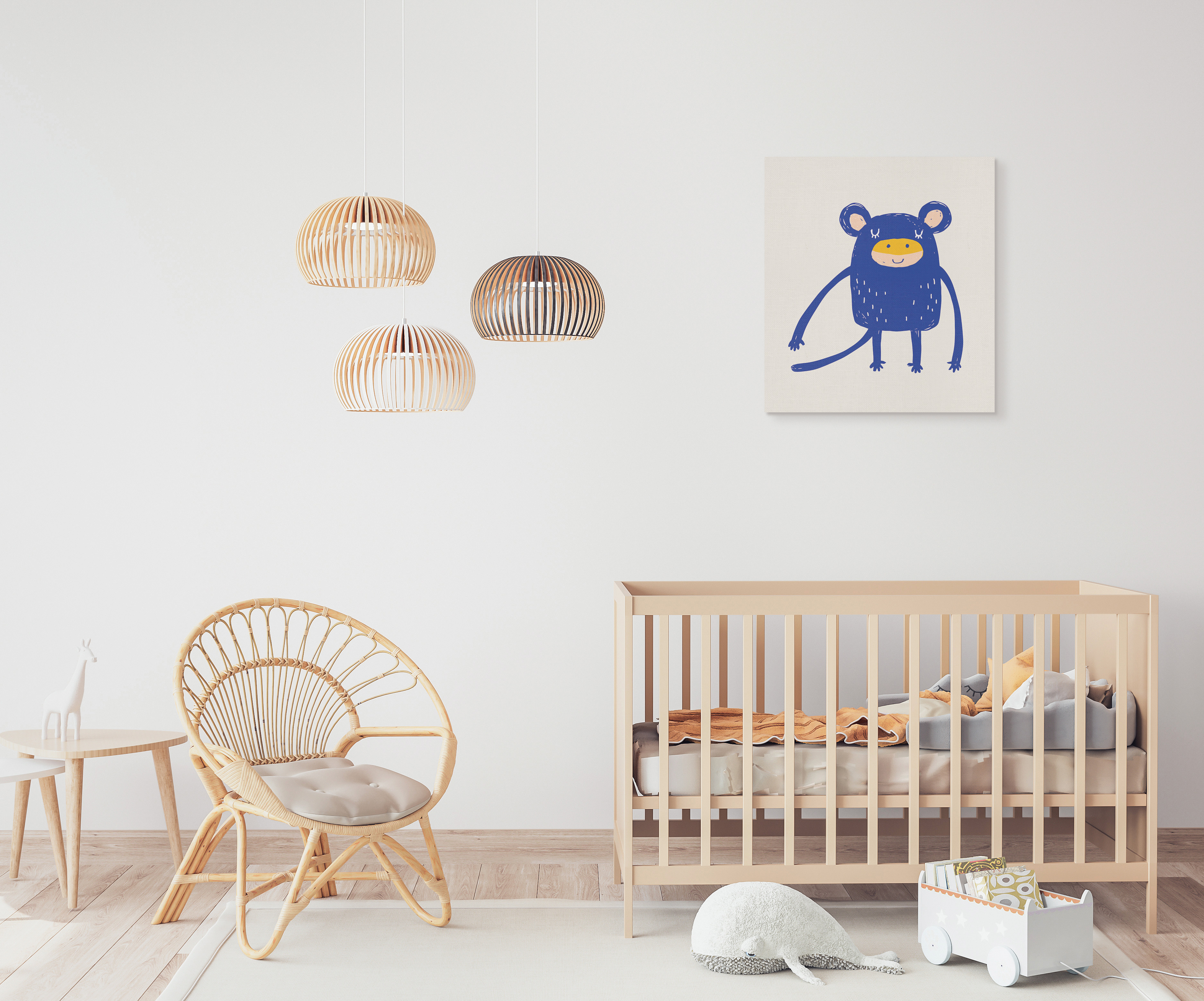 Scandinavian design continues to grow
This trend has been steadily growing over the years, not just for nursery decor but also for the entire house. 2022 isn't going to be different - Scandinavian designs will still be a staple for many nursery rooms.
This trend pairs well with white, wooden furniture and accents, geometric patterns, and fun textures. Scandinavian is for those who want a clean, minimal look that fits the modern vibe.
It's also an easy way to have a gender-neutral room as well!
Pastels and whites will dominate color
2021 was a rather hectic year, and pastels are here to bring back the calm. Pale shades of whatever colors you choose easily fit this style. Therein lies a great advantage - because there's no limitation on color, you can easily include everyone's favorites all over.
Pastel colors work very well with white. Pale shades for art, furniture, and wall decor are easy to match with white to give the nursery a calm look with a chic feel.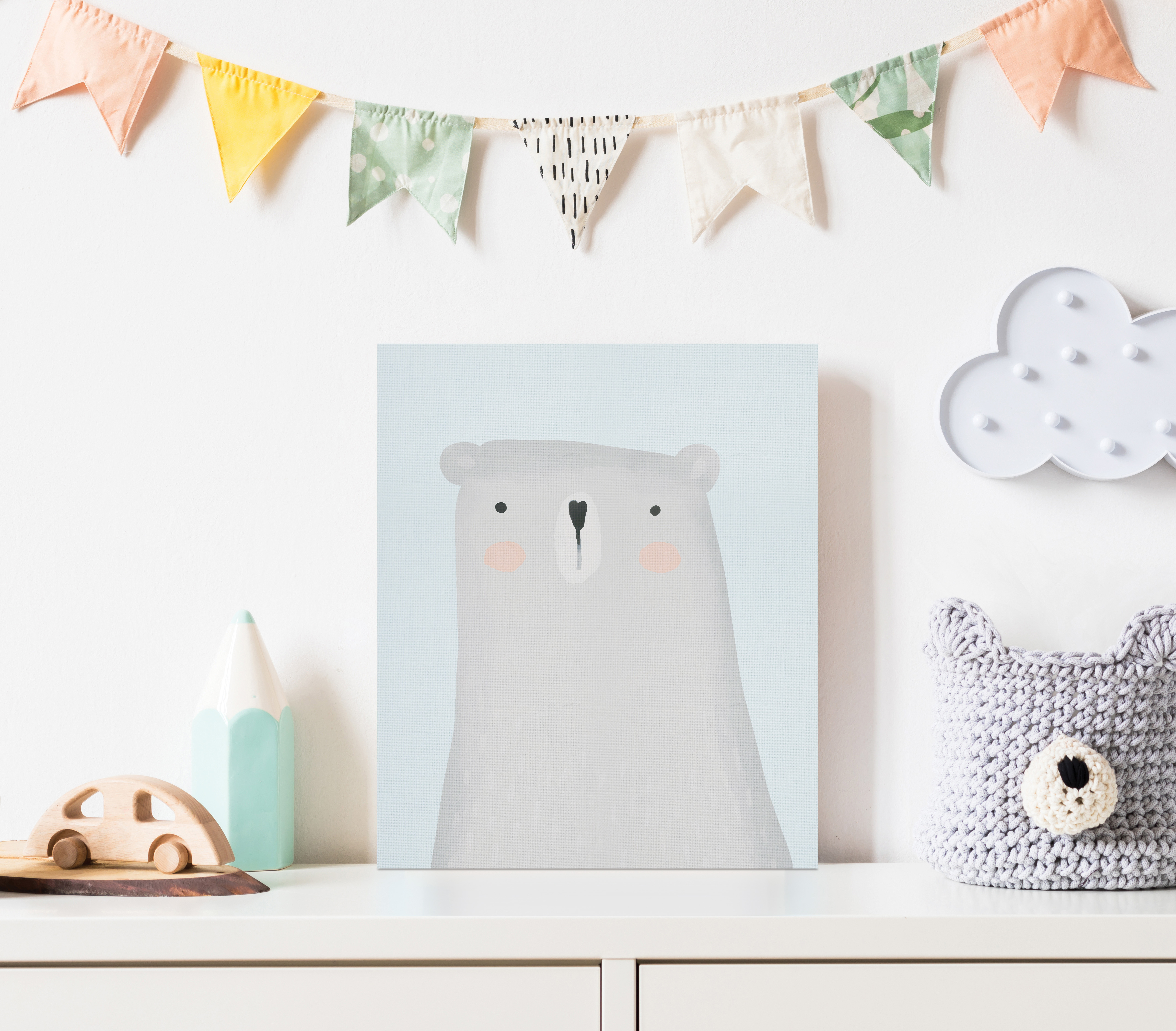 Bring in the wild
Furry cats and adorable dogs are now giving way to lions, giraffes, elephants, and other friendly animals. Animal-inspired prints are a big hit, from wallpaper to rugs and even duvet covers.
It's not just the animals that are becoming popular, but the greenery as well. Forest themes are also joining the wildlife theme, giving the rooms an airy, outdoor feel. The greens and browns dominant with this style can be complemented with other colors like blue or gray if needed.
Natural materials are back
Just as wildlife-themed designs are all the rage now, natural materials are gradually making their way into nursery rooms. They add a more outdoorsy feel to the room, which is great in a time without plenty of opportunities to explore the natural environment.
Natural fiber rugs, dried flowers, woven lights, and baskets, as well as natural wood furniture, are some of the fantastic ways to incorporate nature into your nursery. They're incredibly versatile and can fit with either minimalist, glam, or retro designs.
Overall, muted colors, nature-inspired themes, and attractive modern designs are the way to go this year.
What would a nursery room be without art? We offer the best prints for your wall to make a nursery feel comfortable and special to you. Whether you'll go for a canvas or framed print, a photo collage, or a pet portrait, we'll get you what you want with the best customer experience around.
Get the pieces you love, 100% hassle-free. Ready to get started? Create your print by clicking on the button below!