New year, new trends. 2023 wall art trends.
By Amy Wright | Dec 19, 2022
This year's top wall art trends
With the new year fast approaching, it's time to look at the wall art trends that will define the new year. Wall prints and paintings are one of the best ways to brighten up your interiors and express your personality in every room of your home.
Wall art never goes out of fashion. While decor trends feel like they change by the season, wall art endures. The paintings or prints you choose to adorn your walls are a deeply personal reflection of who you are. However, there are some exciting trends in the space that can mesh with interiors to give them a modern feel. So here are some new wall art trends to watch out for in 2023.
1. Peaceful art
Calm, sanctuary-like interiors are en vogue. The world is a crazy place right now and while you can't control what happens outside the confines of your home, you can make it a tranquil place inside.
Pale-coloured, abstract or geometric art will continue to define the shapes and textures of modern interiors. The pandemic forced many of us to re-think what it meant to live in our homes, and many people pivoted towards more natural light and materials.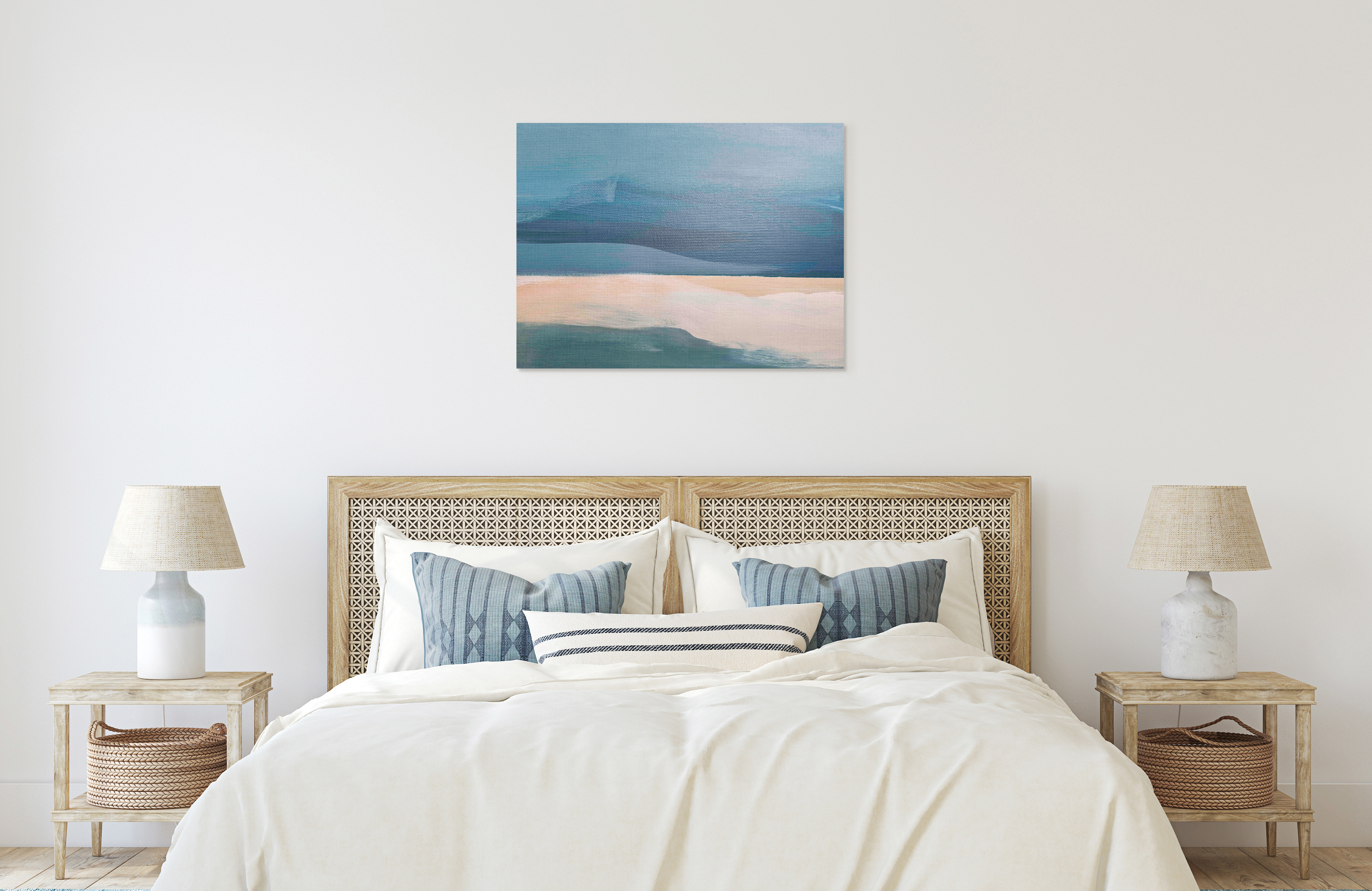 2. Wall space: Go busy or go minimal?
How much space should wall art take up on your walls is a question that defies easy answers. A lot depends on the layout of your home and which rooms you are designing.
Some experts suggest the gallery wall trend of the last few years is on the wane. However, the truth is that grouping paintings isn't going away soon. Yet, how they are organized together may shift. The grid-like spacings of recent years may give over to a more eclectic, looser feel.
Experts suggest that the best way to build curated collections on a wall is to fill as much of the available space as possible. Estimates suggest that somewhere between two-thirds and three-quarters looks best. While many consumers err on the side of caution and worry that a gallery wall will look very cluttered, too often, the result is a barren wall that lacks pop and inspiration.
The truth is that with adequate spacing between pieces, say 5 to 10 cm, you can pack your open wall with artwork of various styles and sizes. Expect to see more home decor that uses open walls with a gallery feel but with less structure and more diverse or clashing elements.
3. Generative art
Choosing wall art for your space can be a challenge. Many people desire unique, one-off pieces; however, commissioning or buying art can quickly get expensive.
This preference for one-of-a-kind pieces, alongside advances in AI, have come together to herald this rise of generative art. This modern type of art uses autonomous systems to assist in the creative process, building work with distinctive properties.
By setting some parameters, such as a color palette and a basic framework, consumers can create pieces that resonate with them and fit their spaces perfectly.
Generative art offers users personalization without breaking the bank. Expect more of these pieces in living spaces across the country in 2023.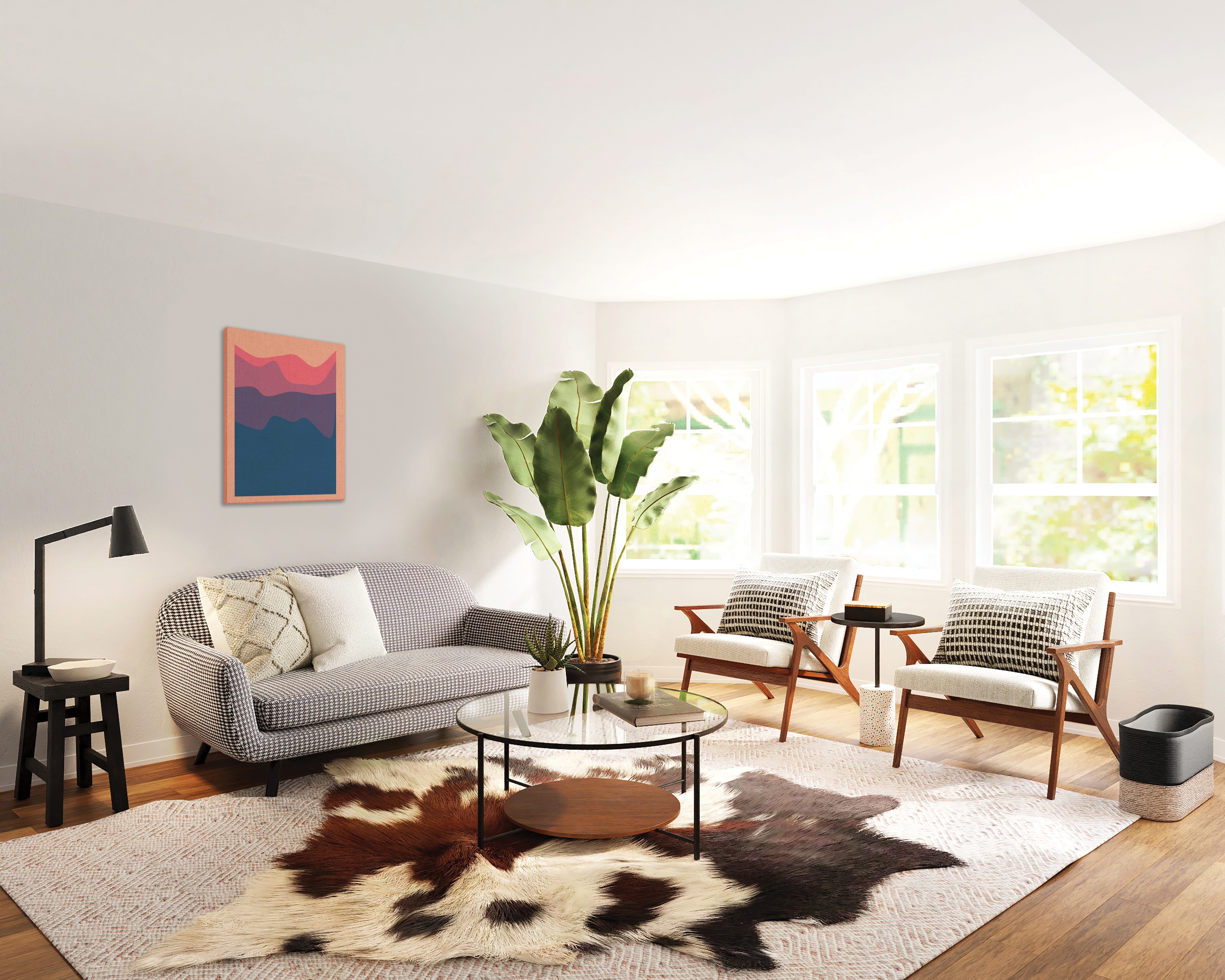 4. Colors to make walls pop
As anyone who has done home decor will tell you, light and airy colors create the perception of more space. On the other hand, rich or dark colors can have the opposite effect. While those principles are helpful in deciding the base colors of your walls, the scenario becomes more complex when it comes to showcasing your art.
Walk around a museum, and you'll notice an overwhelming preference for plain white walls. These colors work well in an industrial setting because they don't compete with the work. But a white wall can be a little too austere and cold in a domestic environment. Oh, and it can be a nightmare to keep clean, too.
We're not saying that whites or very light creams can't ever work. Of course they can. But it's worth considering other colors when you are looking to strike the right balance between making your home liveable and showcasing your art.
The prints you fill your walls with greatly influence picking the right wall color. So, look at the wall art you want to hang and try to find common colors or hues. Consider a similar wall color if there is a consistent color across the collective palette. This monochromatic style uses various shades of the same color and can look very dramatic.
Complementary colors, which are opposite each other on the color wheel, are another way to work with wall art with a consistent theme.
Finally, consider the character of your wall art. If you have lots of dark pieces, like black-and-white photos or ink drawings, you have a lot more leeway because those hues work with everything. If your wall art is big and bold with a complex mix of palettes, something soft and neutral is best for staying out of the way.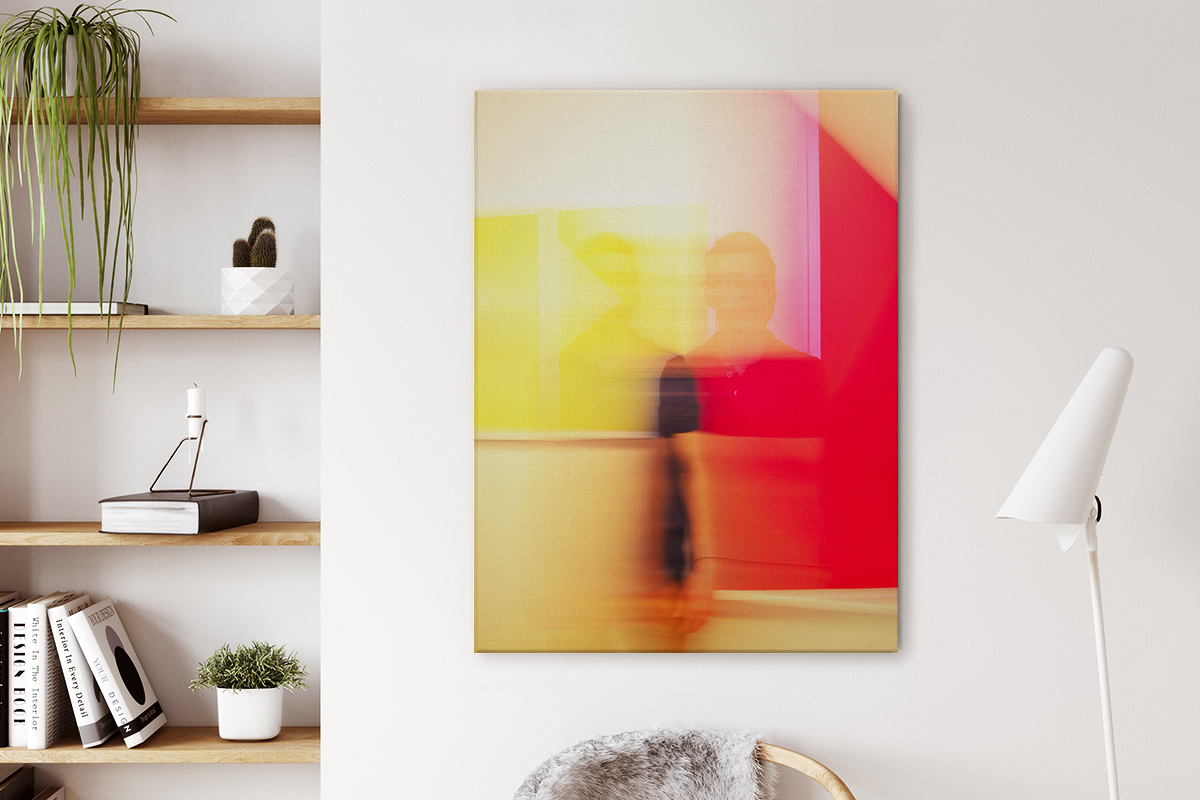 5. Large wall art
As we mentioned earlier, the gallery wall has been trendy over the last few years. However, 2023 is set to be the year of large or oversized wall art.
One of the best things about large wall art is that it allows you to transform your room with just one piece. There are a few different ways home designers will express this trend in this coming year.. Big dramatic pieces, paired with a few simple accessories, can look very stylish and modern. On the other hand, soft and subtle hues on a larger piece can really open the space of a living room.
While collections of smaller pieces, including word art prints and photo collages will still be on trend, watch out for oversized wall art focusing on one mood or palette in 2023.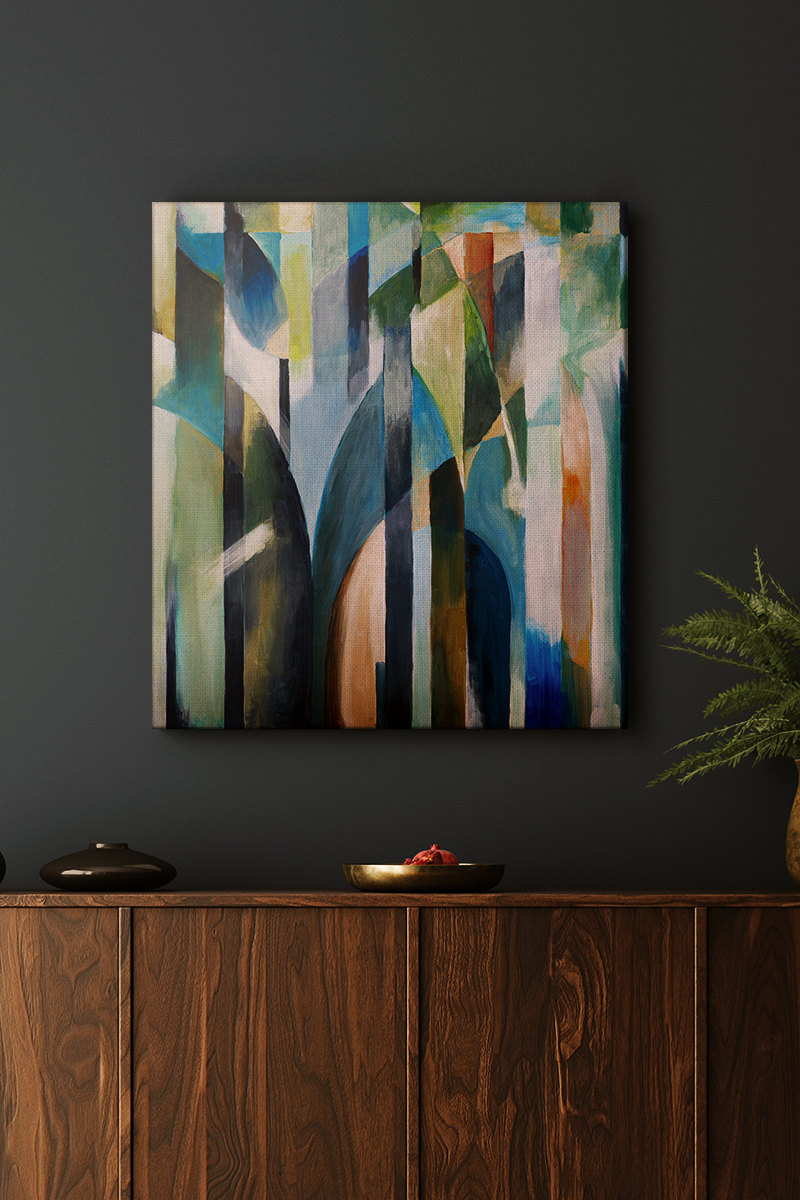 Context is everything in 2023
While it's good to keep an eye on wall art trends, remember that your decor should express who you are. Don't be afraid to trust your instincts when it comes to color, style, or arrangement.
At Canvaspop, we understand the importance of choosing art that communicates a sense of self and personality. We offer a wide range of different sizes, styles, moods, and themes, meaning you'll always be able to find a piece that speaks to you. Shop our products and collections online today, and contact us with any questions.