Meaningful moments with mom
By Amy Wright | Apr 21, 2022
Mom. Just three letters, but they carry so much significance. When we talk about moms, we truly think of any mentor or maternal figure who has made an impact on your life and helped nurture you to learn and grow. As we enter the weeks leading up to Mother's Day, we are called to reflect on the importance of these figures in our lives. What have they done for us that makes us who we are? How can we honor and acknowledge those contributions? Of course, this holiday can lead to an influx of different emotions: joy and happiness for those who are excited to celebrate, but also anxiety, sadness or confusion for those who may have experienced loss and are not sure how to acknowledge this day.
At Canvaspop, we specialize in sharing love and memories through personalized, custom wall art. So whether you are eager to share your love with a motherly figure, celebrate your own motherhood, cherish special memories from the past, or look towards the future, read on to discover why we think personalized wall art is truly the perfect way to show your love and appreciation this Mother's Day.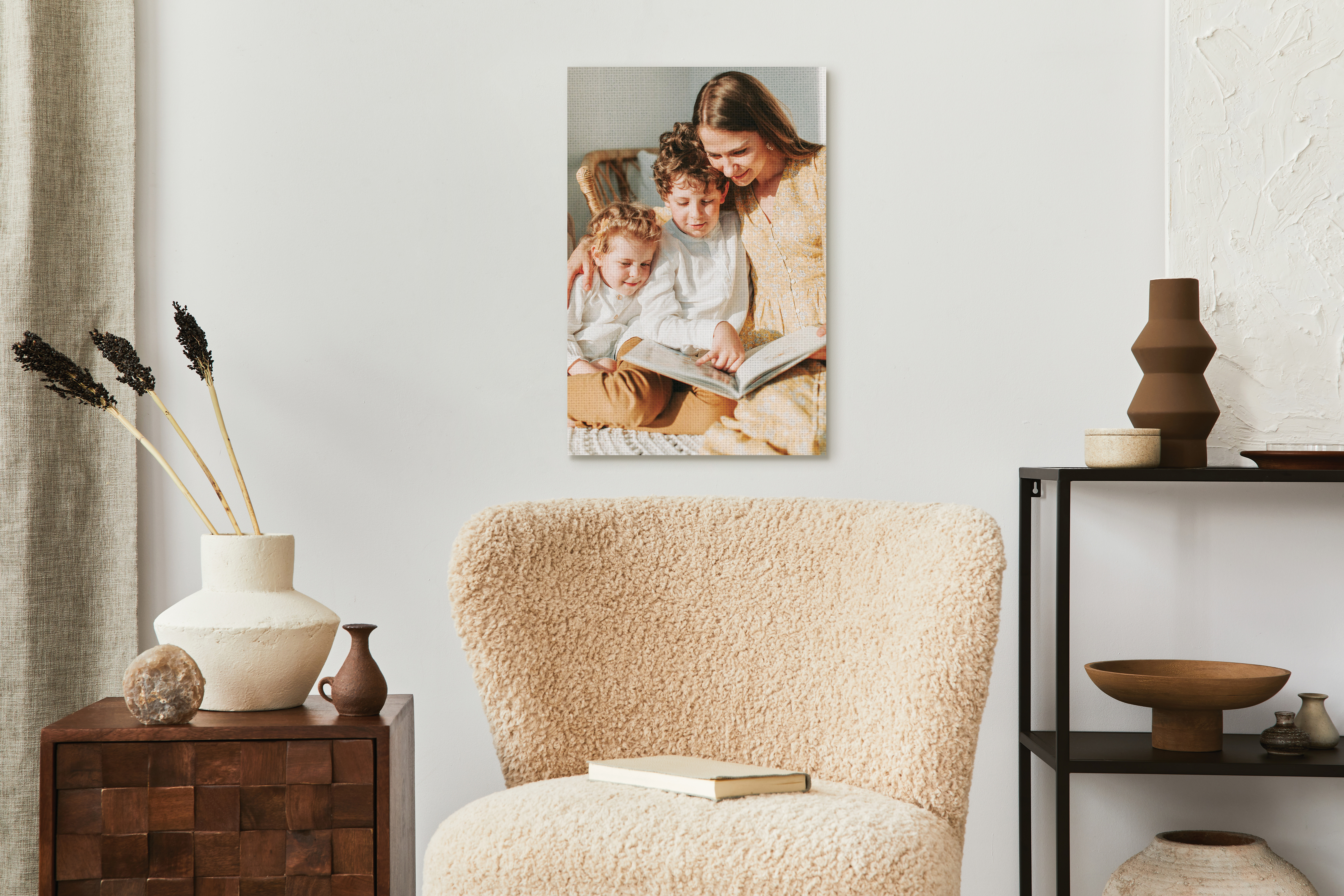 Because spending time together is the best way to create special memories
Celebrate the wonderful times you have spent with the maternal figures in your life with canvas prints or framed prints that will ensure those moments aren't lost to time (or left in your camera roll). Memorialize those most momentous occasions with Mom in your life by having custom photos printed this Mother's Day.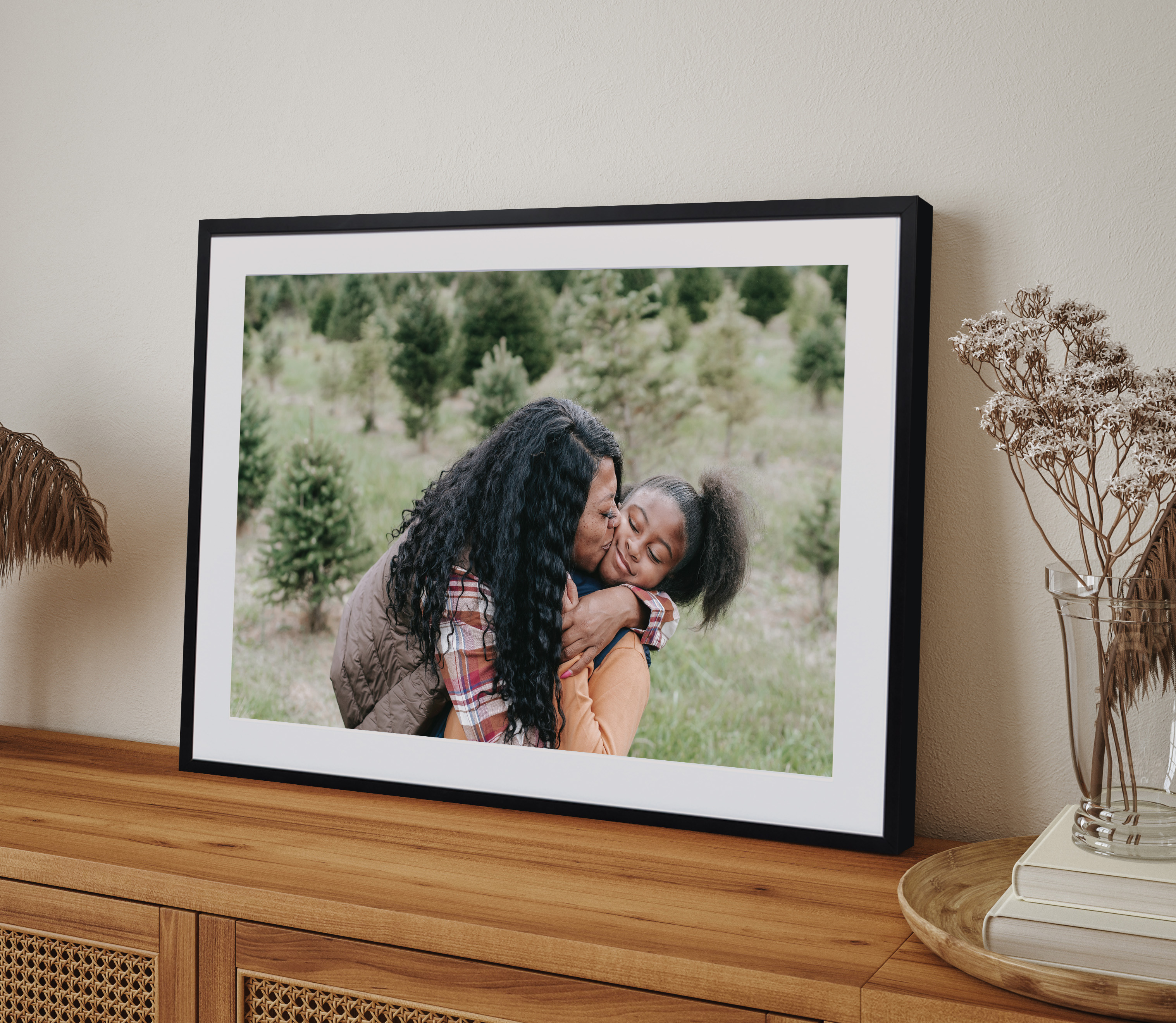 You can also use the occasion to create new memories! Include new family members (spouses, babies, pets, etc.) who weren't around the last time you stopped to have professional family portraits made. Give Mom the gift of a day spent together making memories and an updated set of your family's best pictures in the form of framed wall art.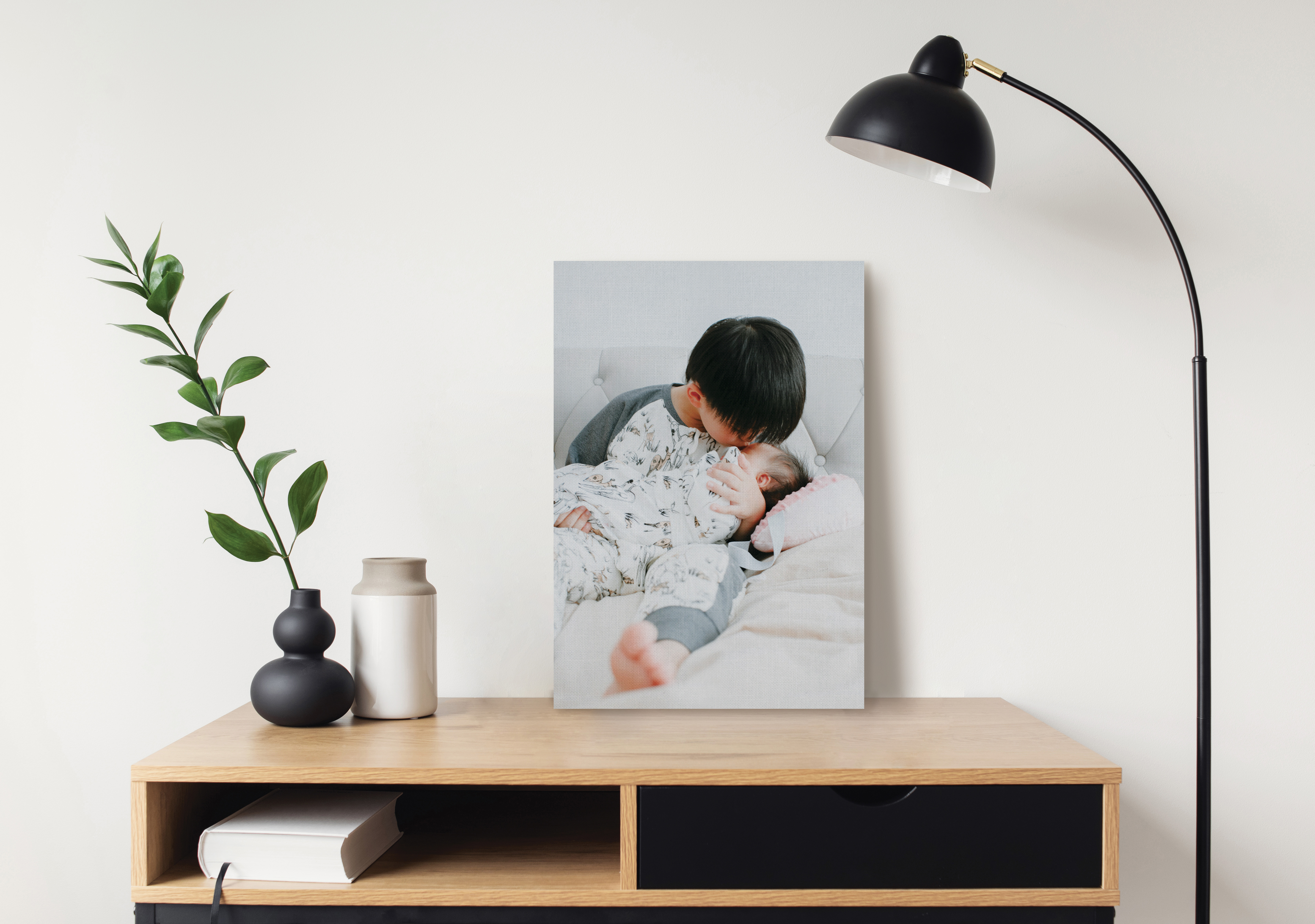 If there's one thing we all know about moms, it's that they love to be with their loved ones. So, if you don't get to see your beloved maternal figure as often as you'd like, we just know she'll love the opportunity to display a photo print that celebrates her loved ones and the families they have created. Canvaspop is here to help you give the gift of love to Mom this Mother's Day.
To remember those lessons and phrases that made her unique
Use word art to memorialize the unique lessons those special maternal figures in your life have taught you. As you reminisce on how she shaped you and the lessons she imparted, we bet there's a catchphrase or silly joke that comes to mind. Whether she was always teasing you to stand up straight, wake up early, to not count your chickens, or to definitely count your blessings, Canvaspop's custom canvas word art prints are just the thing this Mother's Day if you want to celebrate or remember your maternal figures for their infamous phrases.
Mother's Day is the perfect opportunity to make the words you will always remember into canvas wall art with our custom word art builder. If mom is no longer with you, this type of word art gift also makes a perfect memory to share with others who loved her and remember her together.
To stay close even when you are apart
Whether you live far away or have a busy schedule, for times when you just can't be there, Canvaspop can help you give mom a piece of yourself. A heartfelt photo print as a gift will show her she's in your thoughts and serve as an ongoing reminder of your love and care as well as the memories of whatever you choose to commemorate!
Consider using framed prints to display things you have done together over the years. Reflecting on the wonderful time you have spent together is a great way to stay close even when you are far apart. Order canvas prints of a favorite vacation you took together, or try framed photos of a special event like a wedding or an anniversary party, or collage together those precious first moments between parent or grandparent and child.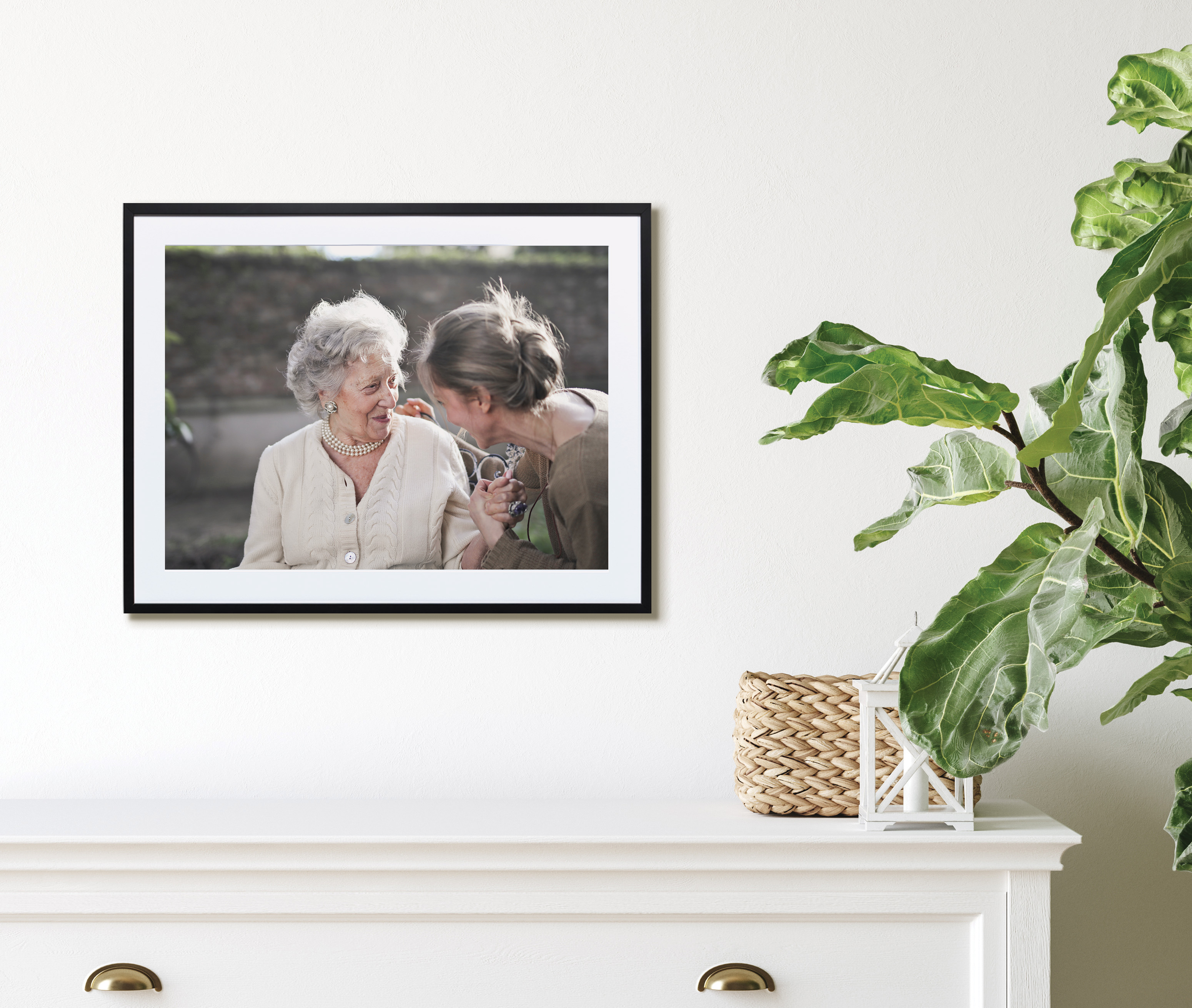 To show your appreciation, admiration, and gratitude
Show your admiration for the woman you call mom this Mother's Day with a custom photo print that models just what an inspiration she's been.
What has the maternal figure in your life inspired you to accomplish? Whether your mom's example drove you to earn that graduate degree, start a family, move to a new city, try for a promotion, you can use our photo printing to let Mom share the celebration of any other accomplishment that makes you proud and grateful. And to make it clear that she made it possible, consider showing side-by-side moments of her own graduation and wedding next to yours, or her caring for you as a child next to a photo of your big achievement.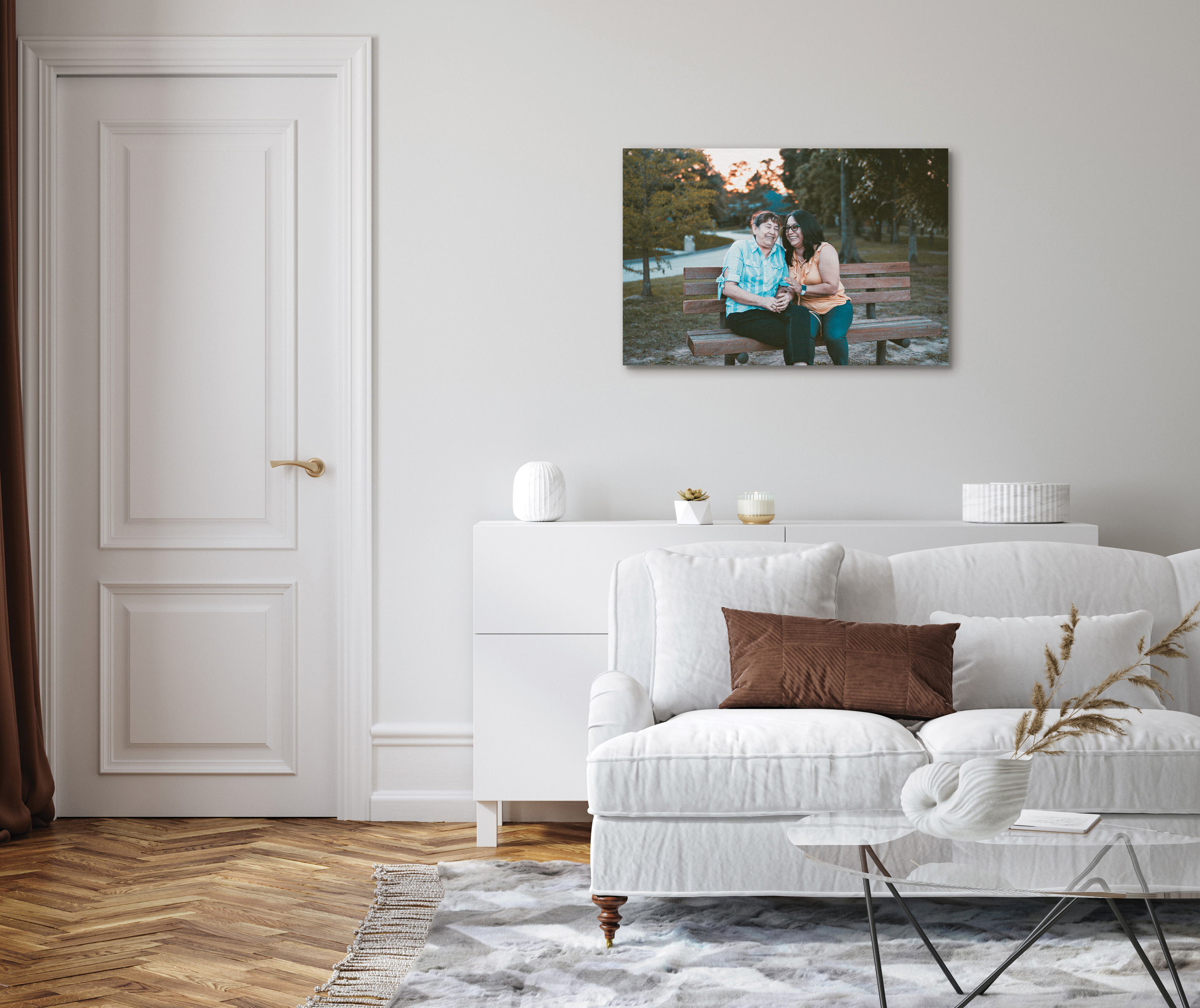 Or, take advantage of one of our collage prints to show the journey of your relationship over the years! Find old photo prints from your childhood (or even her childhood) and map out the journey over the years.
Whichever one of our personalized photo or word art print gift options you choose, you can easily give from your heart this Mother's Day with one of Canvaspop's many choices for thoughtful, personalized wall art and photo gifts that will keep your memories close for Mom for years to come.