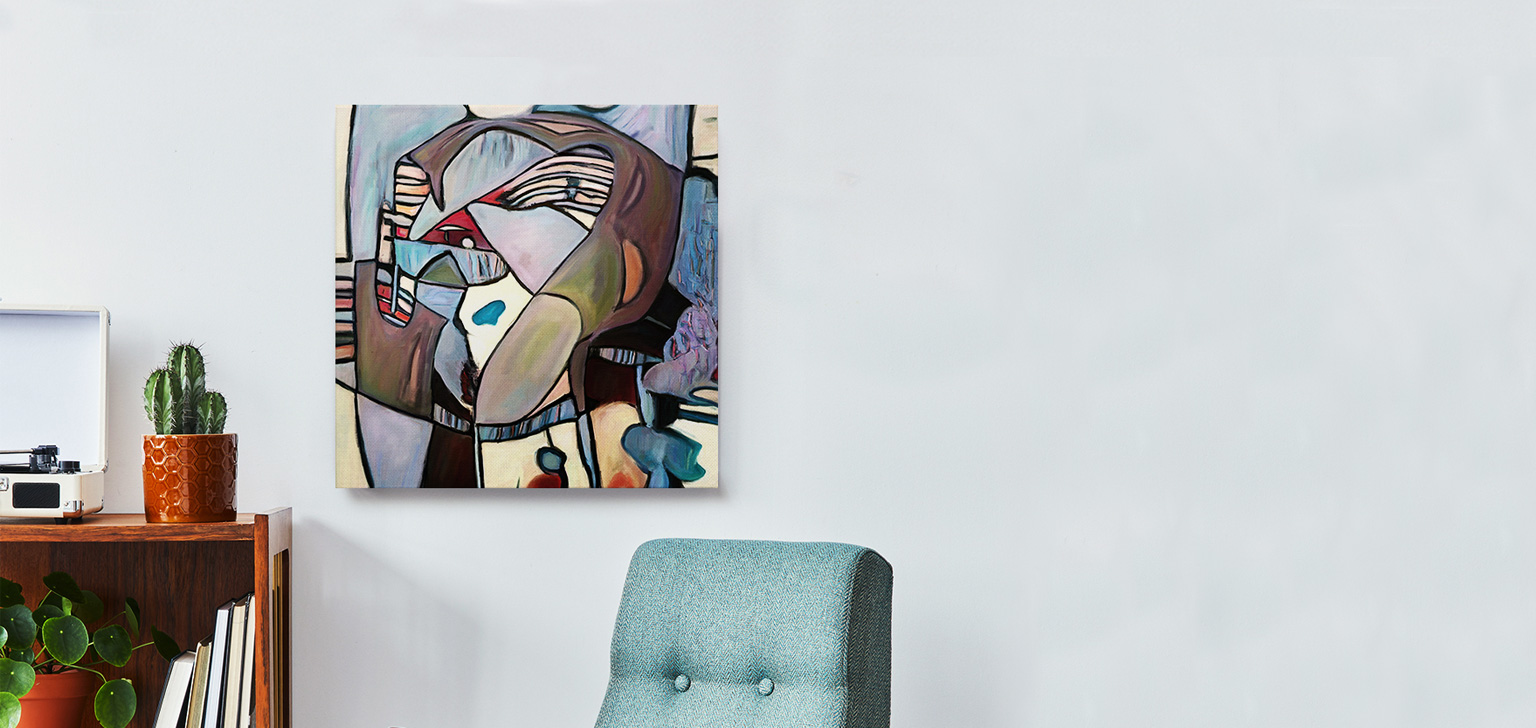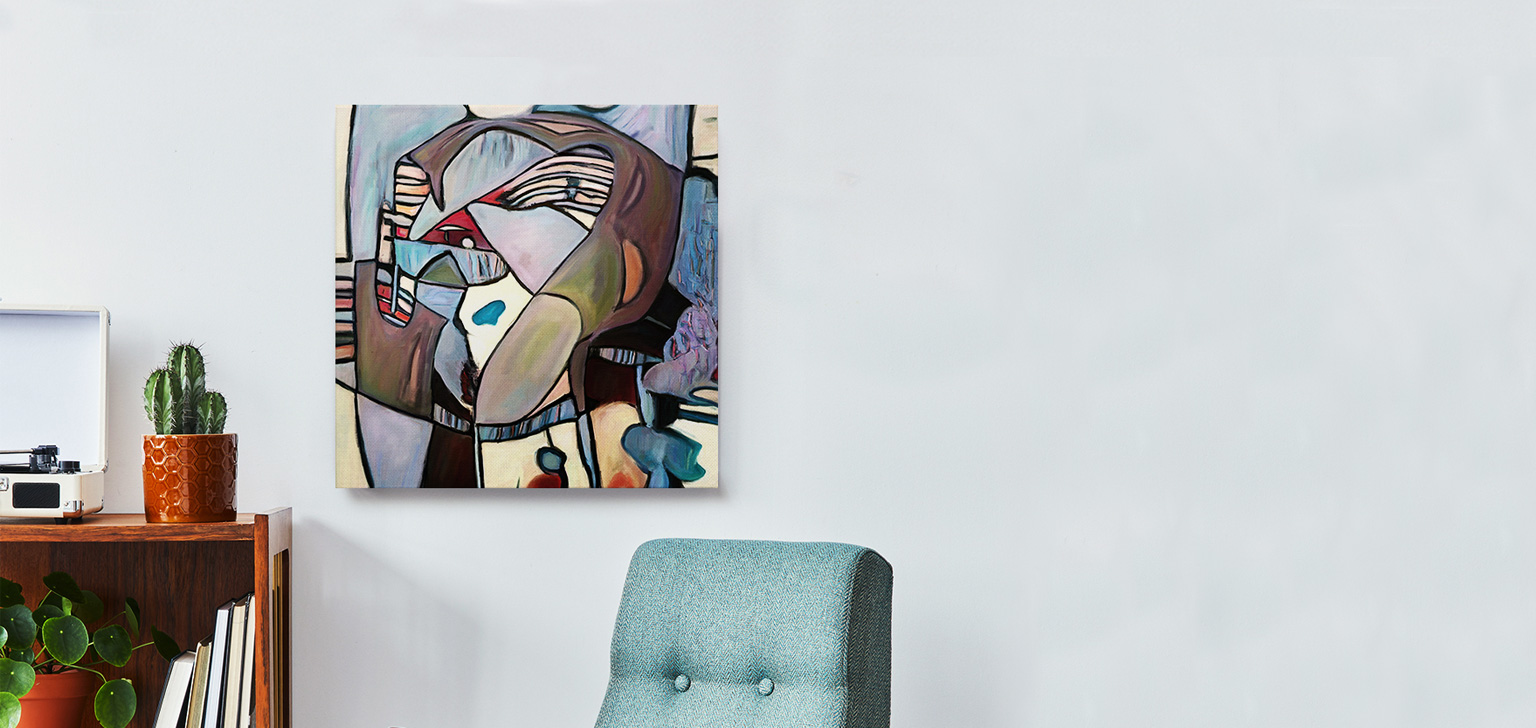 How to incorporate abstract art into your decor
By Amy Wright | Dec 24, 2021
Abstract art has something of a reputation when it comes to being used in home decor:
It takes "a certain eye."
It's only for the bold, the brave, the people who really get art.
And maybe professional interior designers.
But a regular person? They shouldn't go anywhere near abstract art. In the hands of an amateur, abstract art looks off, weird, distracting, and—worst of all—tacky.
Let's set fire to these myths right here and right now. Abstract art is for everyone. And you don't have to be especially artsy to appreciate it and incorporate it into your decor.
The only thing you need? A gut reaction that tells you what you like and you don't like.
That, plus a few tips and ideas from us, will have you selecting eye-catching abstract art prints that reflect your unique taste and look amazing in your home.
Let color lead the way
If you're not sure where to start, color is your best point of departure. White or neutral-colored walls will give you maximum flexibility to go wild with a richly-hued abstract art piece. If your decor has a striking color theme to begin with, your best bet is to stay within the same color family.
Browse Canvaspop's selection of abstract art prints by color to create a custom canvas print that works perfectly with your existing decor.
Choose a subject that speaks to you
One of the coolest things about abstract art is that it can get you looking at familiar subjects in a totally new way. Whether you're into animals, landscapes, florals, or outer space, our gallery of abstract art prints has hundreds of options to choose from that will fit your personal taste and boost the stylishness of your home.
Double up on prints for major impact
Make your home decor twice as nice by hanging abstract art prints in pairs. It's easy to do with this insider tip that will get any two abstract art prints to start "talking to each other."
Just put them in the same size and frame and they will automatically play well together. This approach to abstract wall art is thought-provoking, visually cohesive, and just plain awesome. (By the way, this works just as well with four prints.)
Create a mini gallery curated by you
It's no secret that we are big fans of the classic gallery wall. If you're new to the concept, it's exactly what it sounds like: a wall that displays several custom framed prints just like an art gallery, except it's in your home and you're the curator. Go wild and select as many custom framed prints as will fit on your wall at home and enjoy your very own art viewing experience every day.
Mix and match styles for truly unique home decor
Use juxtaposition to your advantage by mixing and matching abstract art with other styles. Canvaspop's selection of art prints has a ton of genres to choose from: geometric, modern, illustration, word art and typography, just to name a few.
Find abstract art prints that will transform the look and feel of your home
If you remember just one thing from this article, we hope it's that your gut is your best guide. Choosing abstract prints for your home should be fun and simple, without a whiff of intimidation or uneasiness. If a piece of abstract art speaks to you, go for it!
We can help you find abstract art prints that set your heart aflutter and make your home look polished, pulled together, and picture-perfect.
Click the button below to get started.