How to hang a canvas without nails
By Amy Wright | Jun 19, 2023
At Canvaspop, we understand that hanging your unique museum quality wall art can be a daunting task. Many people hesitate to use nails, fearing damage to their walls or seeking alternative options for temporary displays. Fortunately, we have some creative and hassle-free solutions that allow you to showcase your stunning canvas prints without the need for nails. In this blog post, we'll guide you through various methods to hang your Canvaspop wall art, providing you with practical and innovative alternatives!
1. Command Strips
One of the easiest and most popular ways to hang canvas prints without nails is by using Command Strips. These adhesive strips offer a reliable and damage-free hanging solution for your artwork. The process is simple and hassle-free. Start by attaching the adhesive strips to the back of your canvas, following the instructions provided. Ensure that you use enough strips to adequately support the weight of your canvas. Once the strips are in place, remove the protective backing and firmly press the canvas against the wall. Make sure to apply even pressure to ensure a secure bond.
Command Strips are designed to hold your canvas prints securely, even on textured or slightly uneven surfaces. They come in various sizes and weight capacities, allowing you to choose the right strips for your specific canvas print. Whether you have a small canvas or a large statement piece, there are Command Strips suitable for your needs. These strips are easy to remove without causing any damage to your walls. Simply pull down on the tab of the Command Strip, stretching it slowly and parallel to the wall. This will release the adhesive bond, allowing you to remove the strip without leaving behind any residue or marks.
Canvaspop offers a wide range of lightweight and easy-to-handle canvases that are perfect for hanging with command strips. Explore our art collections to find the ideal canvas print to showcase in your space. From breathtaking landscapes to personalized photo prints, our museum-quality canvases will come to life on your walls, securely and effortlessly.
2. Picture Ledges
If you're looking for a more dynamic and versatile way to display your canvas prints, picture ledges are an excellent option. These long and narrow shelves provide a stylish and gallery-like setting for showcasing multiple canvases on a single wall. Picture ledges offer the advantage of easy rearrangement and swapping of artwork, allowing you to refresh your display whenever you desire.
To create a picture ledge display, start by installing the ledges onto your wall. Follow the manufacturer's instructions for proper placement and secure installation. Once the ledges are in place, simply lean your canvas prints against the wall on the ledges. You can arrange them in various configurations, creating a visually appealing and personalized gallery. The beauty of picture ledges is that you can easily switch out or add new canvas prints without the need for tools or additional hardware. It's a convenient and flexible solution for those who enjoy changing their wall decor frequently.
Canvaspop offers a wide selection of canvas prints that are perfect for picture ledge displays. From vibrant abstract art to family portraits, print something that suits your style and taste.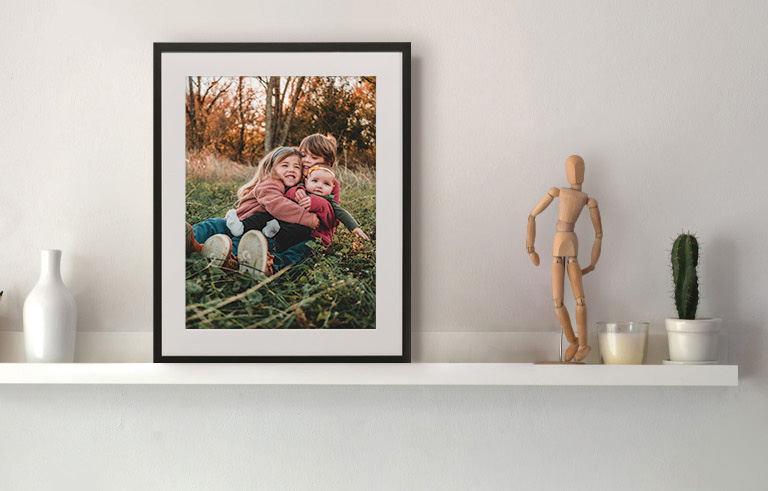 3. Adhesive Hooks
Another convenient and removable option for hanging canvas prints without nails is by using adhesive hooks. These hooks are equipped with strong adhesive backing that sticks securely to your walls, providing a reliable and hassle-free hanging solution. Adhesive hooks come in various sizes and weight capacities, making it easy to find the right ones for your canvas prints.
To hang your canvas prints using adhesive hooks, start by cleaning the surface of your wall to ensure optimal adhesion. Remove any dust, dirt, or oils that may prevent a strong bond. Next, peel off the backing from the adhesive hook, exposing the sticky side. Carefully position the hook on the wall where you want your canvas to hang and press firmly to secure it in place. Make sure to follow the weight restrictions specified to ensure the hook can safely support your canvas print depending on the size.
In conclusion, hanging your museum quality canvas prints without nails doesn't have to be a challenge. With the creative alternatives listed above, you can transform your space into a personalized gallery that showcases your unique artwork. Start transforming your walls with style and creativity today!