How to create the perfect reading room
By Amy Wright | May 25, 2022
As most book lovers can attest, a good book can be enjoyed anywhere. But there's something special about creating a space that is dedicated to the art of reading.
Whether you're ready to start your next novel or hoping to create a space to relax, a reading room is a perfect solution for your home. Designing a whole room from scratch can feel overwhelming, but these simple steps to creating the perfect reading room will have you lost in a storybook in no time.
Comfort is key
For most avid readers, you don't need more than a comfy chair to create a cozy reading space. But you may still want to consider what kind of space will offer you complete reading bliss. If you're someone who loves cozy spaces, choose a smaller space that allows you to cocoon yourself. But if open spaces and airy rooms are more your vibe, you might want to pick a larger room that allows you (and your books) room to breathe.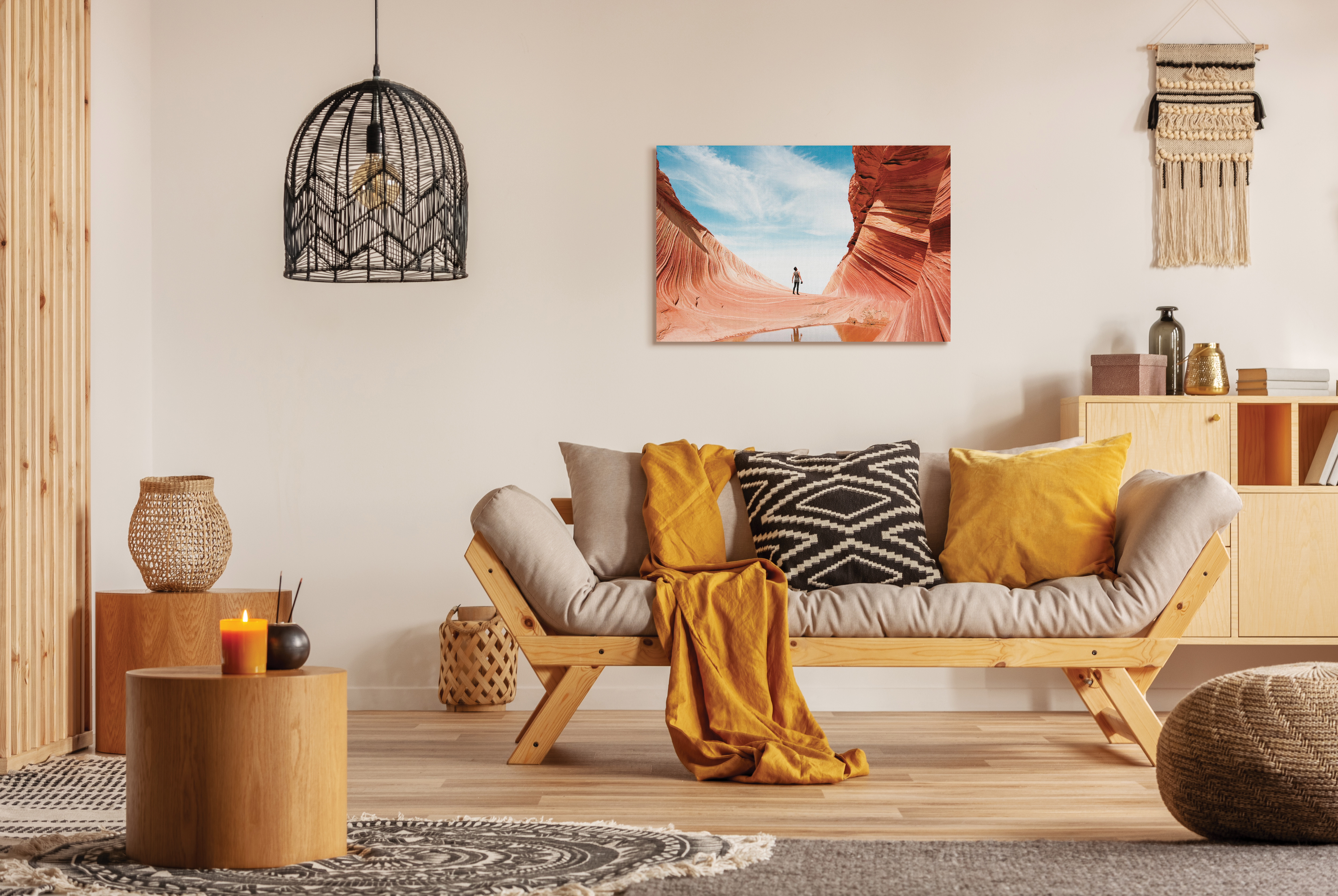 First, let's choose where you'd like to put your chair in the room. Not sure where to start? Corners and windows make great reading spots! Once you've chosen a space, measure it out so you can choose the perfect reading chair. Don't be afraid to choose a statement piece and make the chair the star of the show. It is a reading room after all!
Some things to consider when choosing the perfect wall art
No room is complete without finishing touches. In your reading room, this should be artwork! While your book collection is certainly a beautiful sight, art can completely tie your room together.

Even if you already have a reading space, new wall art can help completely refresh the space. Canvaspop makes it easy to create personalized artwork for any room in your home. 
Here are some ideas to dress up the walls in your reading space.
Highlight memories – books are stories, so why not preserve your own stories by showcasing them in your reading room. Your personal prints will look beautiful in your reading room, in frames, or as canvas prints. Too many memories to choose from? Create a collage to share a collection of memories that tell a story in your reading room.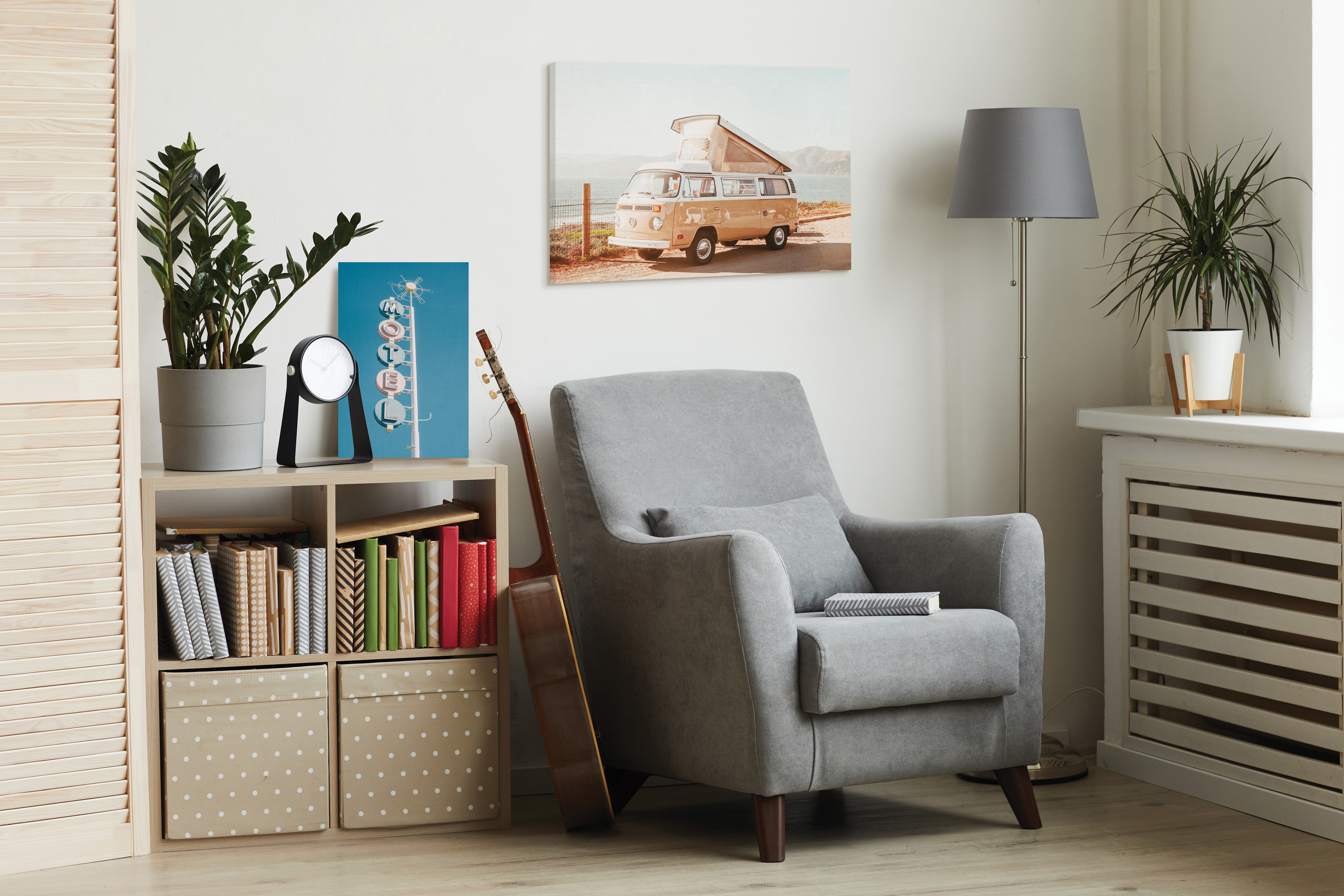 Word art – words have the power to take you to a different world. Highlight quotes or sayings from your favorite books and authors with word art prints.
Pet portratits– your furry family members might not be able to read, but they'll love to snuggle up with you while you do! Give them a special spot in your reading room by hanging a custom pet portrait.
Photography – pick your favorite landscape or nature prints from Canvaspop's collection of wall art to help you visualize the scenery in your next book.
Paintings – a library classic, choose a print of your favorite fine art painting to compliment your book collection.
Modern art – just because books are involved, your room doesn't have to be old-school. Make a statement with modern or geometric artwork that perfectly complements your space. 
Your reading room should be your happy place. No matter what artwork you pick, it should make you happy and calm! Fortunately, Canvaspop has hundreds of artwork options so there's something for everyone.
Time to get reading
Whether you're a bookworm or just want a quiet space to relax, a reading room is the perfect solution to creating the ultimate private oasis. With these tips and steps for building the perfect reading room, you'll be diving into your next book in no time.