How to choose the right print for your wall.
By Amy Wright | Feb 17, 2023
Bland walls can dull your home or and even kill the vibe of even a well designed room. On the other hand, well-decorated walls can make your spaces feel lively, warm, and appealing.
The good news is that there are endless possibilities for wall decor — from your best quotes to your favorite artworks, family photos, stunning landscape shots and the list goes on and on.
You may need clarification on whether to use canvas prints or framed prints. And reasonably so — both offer a perfect opportunity to enhance your space's appearance.
So, which is better: canvas or framed prints? How do you determine the best option for your interior design needs? What are the pros and cons of both options? We can answers to all these questions before you decide what to print.
Canvas or Framed Prints?
When to print on canvas
Canvas art has been around for centuries and was traditionally used for painting works of art. However, technical improvements have made it possible to print pictures on them using the best inkjet printers.
Like traditional canvas art, canvas prints can be a great add-on to your wall. The best part is that they're durable, washable and fade resistant, meaning you can use them for years to come without worrying about accumulated dirt or wear and tear.
Other benefits of canvas prints include: - They come in several sizes, making them perfect for both small and large spaces - They are often frameless, allowing for your photo to be front and center - They're lightweight and thus cause no damage to wall structures - They offer flexibility — you can use them to create collages or print one picture on multiple canvases with a triptych print - Photos and are printed on museum-quality archival canvas, so they vibrant in color and detail.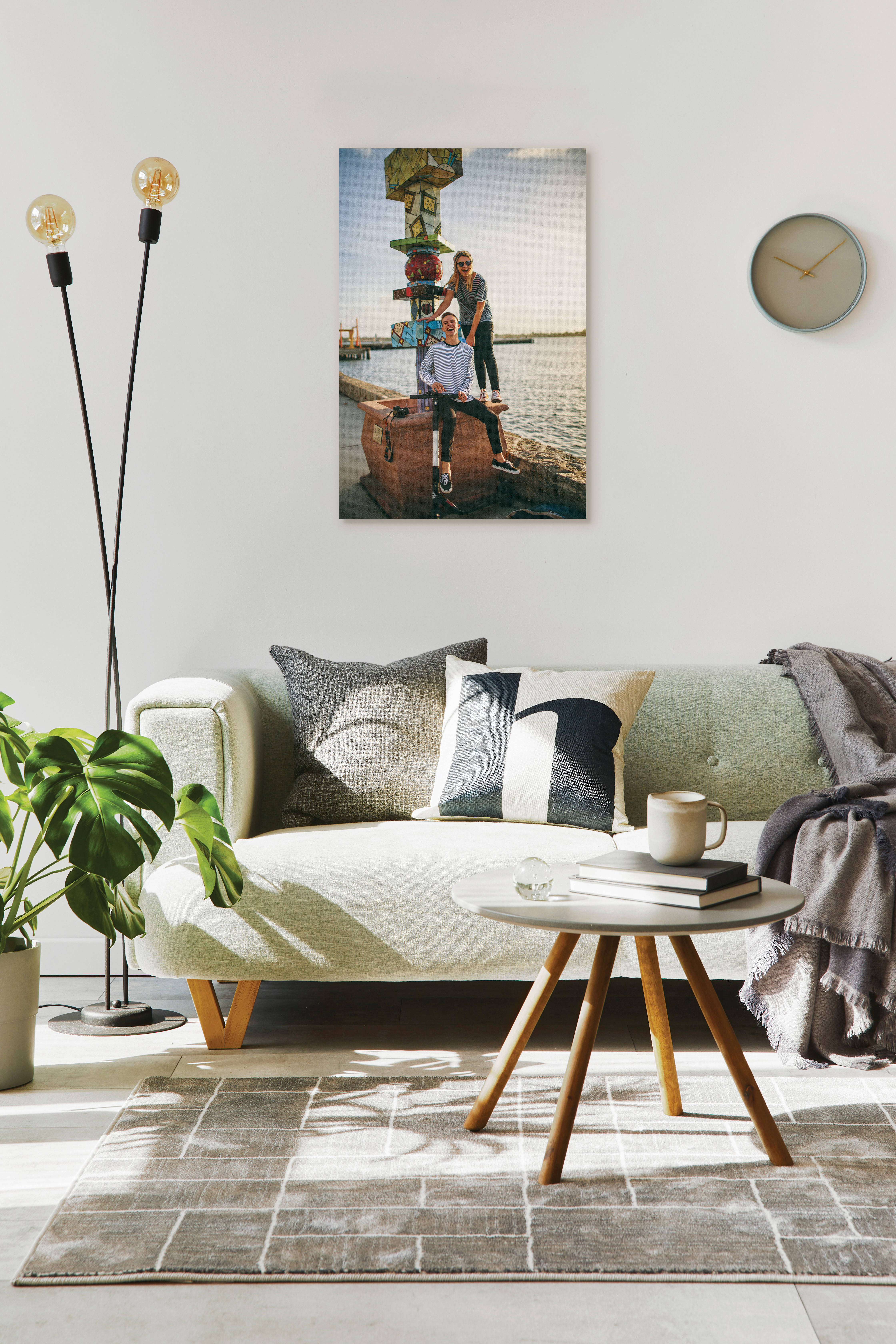 When you should frame your photos
As the name suggests, framed prints involve printing images on premium photo paper and mounting them on frames that last. They typically give your home a traditional, formal look but can also be twitched to look casual and youthful!
Benefits of framing your photos and prints: - Exceptional quality that is classic and timeless - Pair perfectly when hung as a pair or group - Printed on fine art paper with vibrant archival inks to capture every small detail - Handcrafted with a premium wood frame with an ultra-thick mat for an elevated look and feel.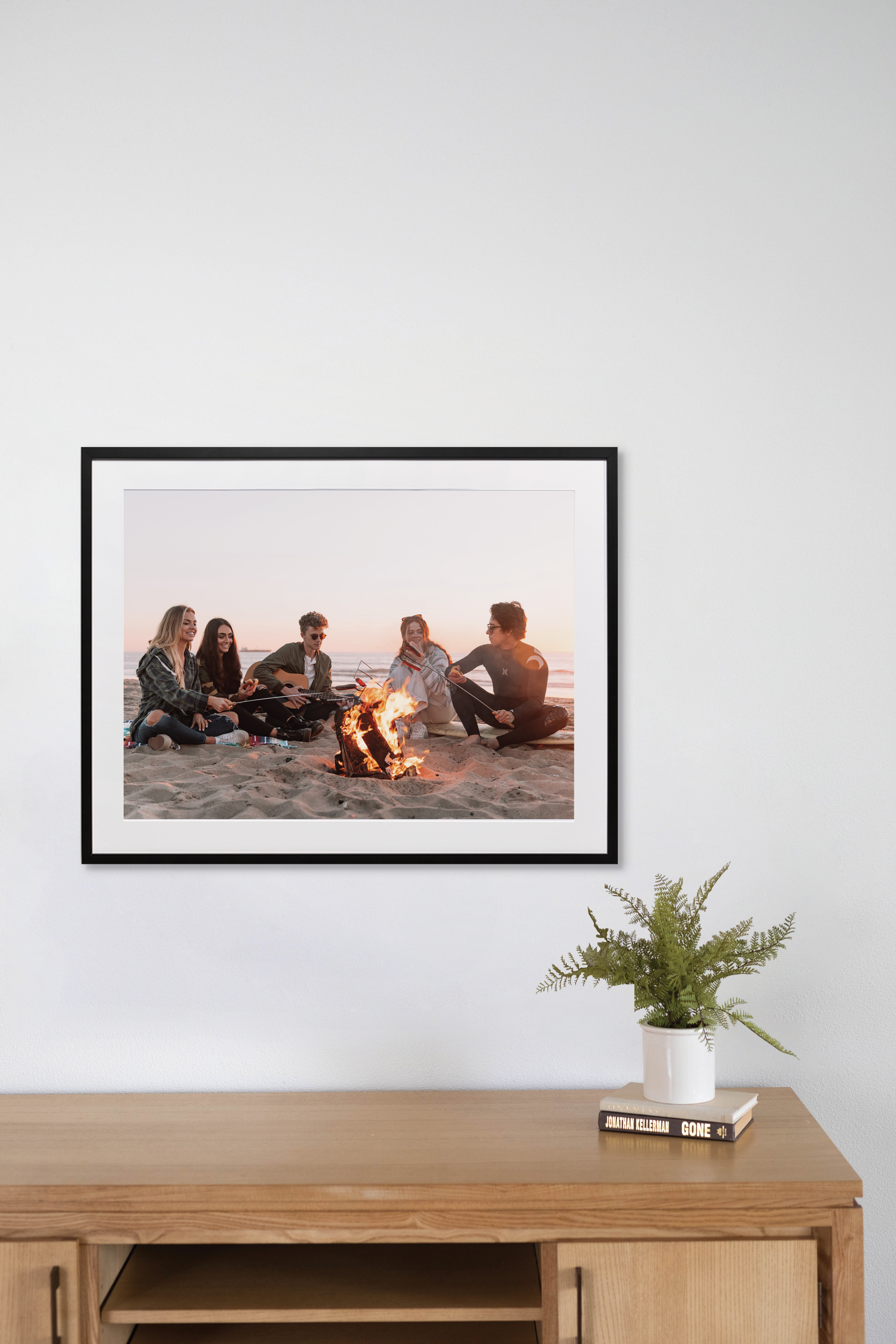 Canvas vs. Framed Prints
From what we've discussed, you already know that both options can be a great add-on to your home decor. So, how do you identify the one best suits your decoration needs? Below are a few factors to consider:
Creative freedom
Canvas prints offer a lot of creative freedom. They're available in several preselected and custom sizes, giving plenty of room for customization. For example, you can use them to print one giant family photo, a photo collage, a split canvas containing one image in different prints, or a panoramic print showing your widest images. Comparatively, frames offer less freedom of expression. They come in limited shapes and sizes but pair beautifully when multiple prints are hung together.
How do they fit the decor?
The printed image is the focal point when using canvas. If this photograph makes sense and complements your space, you need not bother about coordinating the print with your decor. When using framed photographs to elevate your home interior design, it's best to make sure the frame matches other elements in your room. Even if the photograph complements your home's interior, the print may feel out of place if the frame does not match your décor. That's why we offer white for a fresh clean interior, black frame for an elevated statement and classic espresso wood that usually pairs well with warm lived in interiors.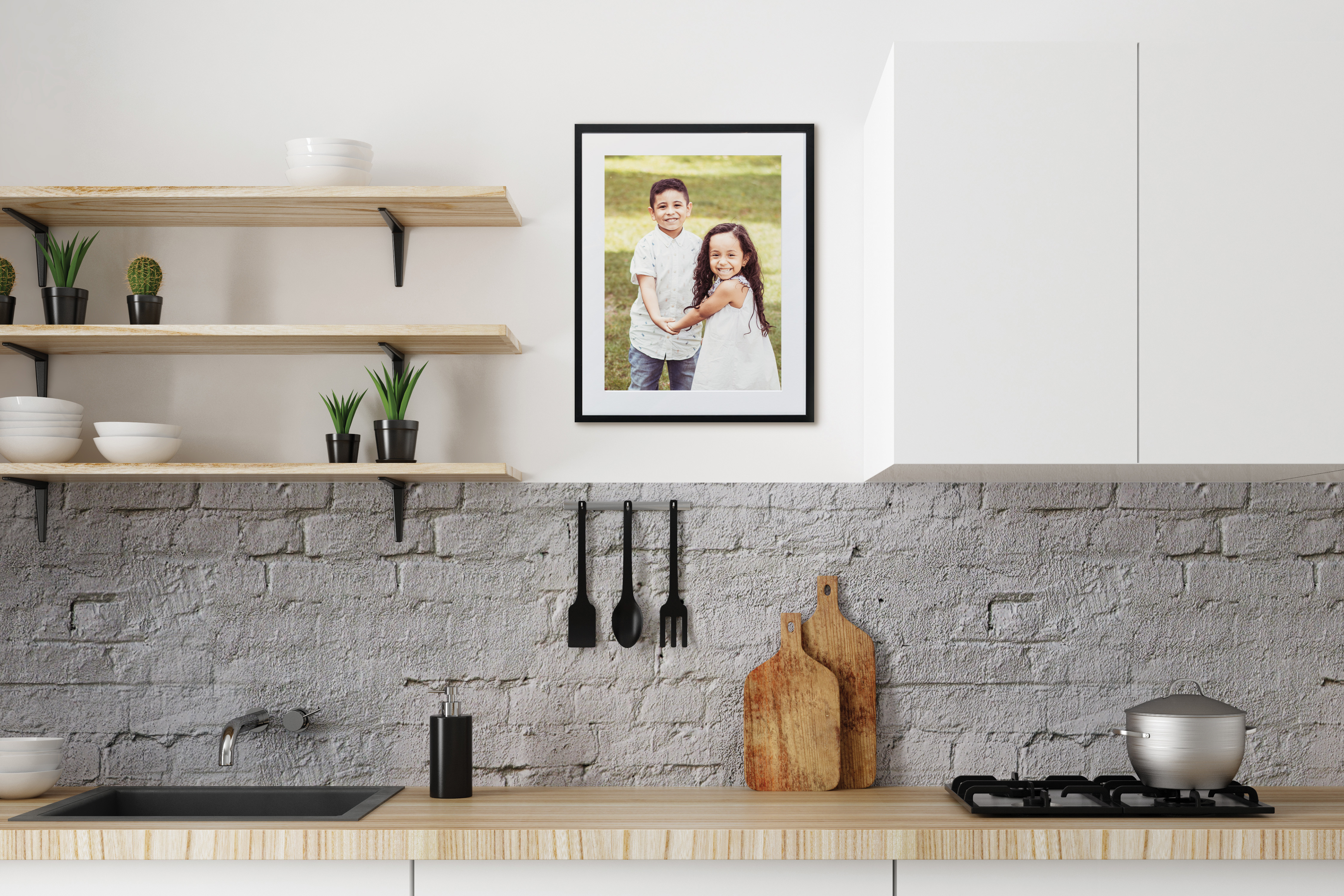 Size and space
What's a good size for a canvas print? Canvas prints come in various sizes, allowing you to choose the ideal size for your area. They are also space-efficient because they're frameless. In contrast, framed prints typically occupy a significant amount of space, so are perfect for large statement prints but also work well if printing multiple smaller photos you plan on displaying together.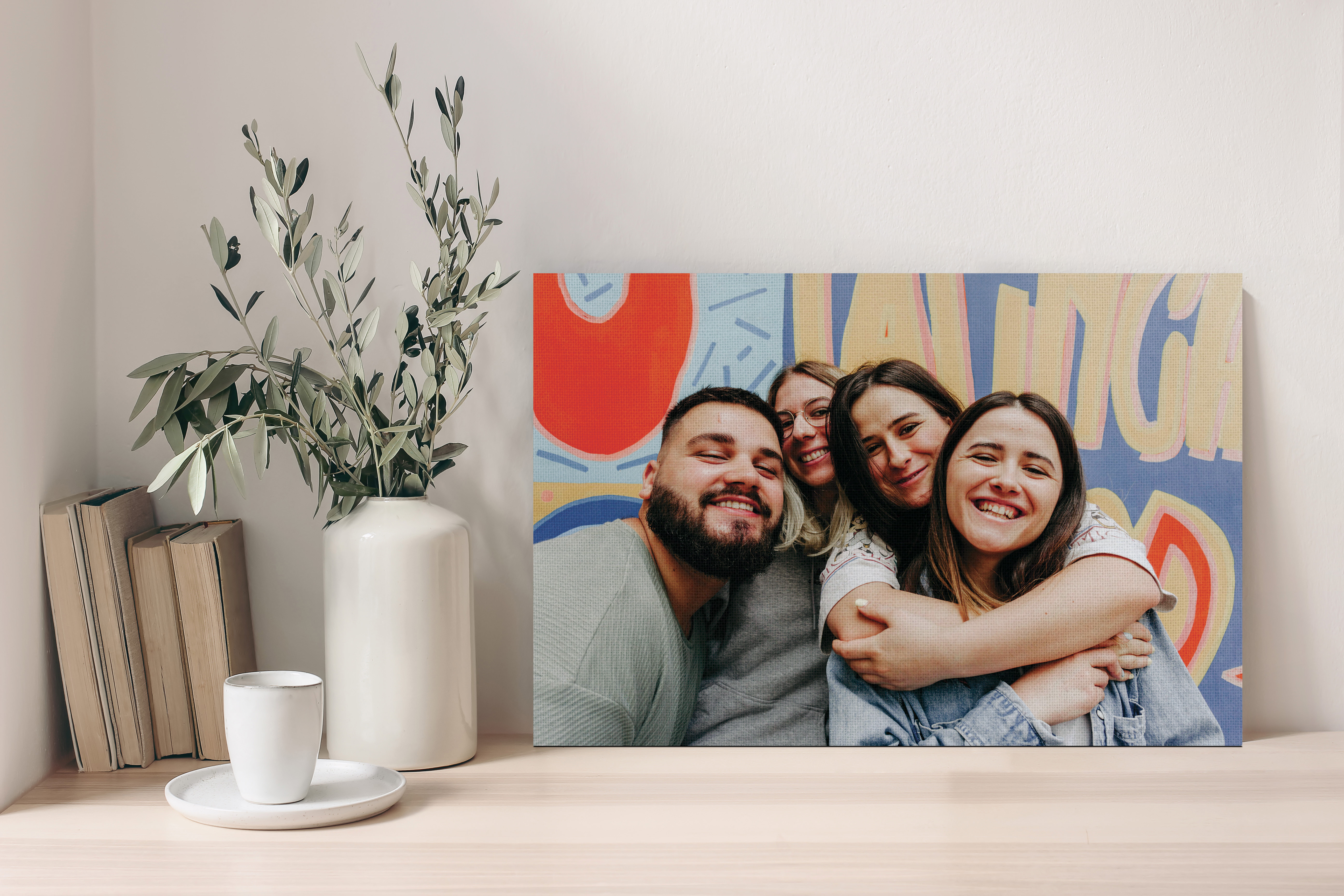 Glare from the sun
Most framed prints have protective glass which can reflect the sun's rays and cause a glare. Depending on where your print will live, this might be something to consider. However our framed prints use a low-glare plexiglass insert so no matter where you hang, your photo will be the focal point.
On the flip side, canvas prints barely reflect sunlight. While glossy canvas might reflect a little light, the reflection is usually not enough to cause any glare at all.
We hope this guide has helped shed some light on canvas and framed prints. Our team is available to answer questions and provide additional information. We have assisted countless customers in printing and preserving their memories.