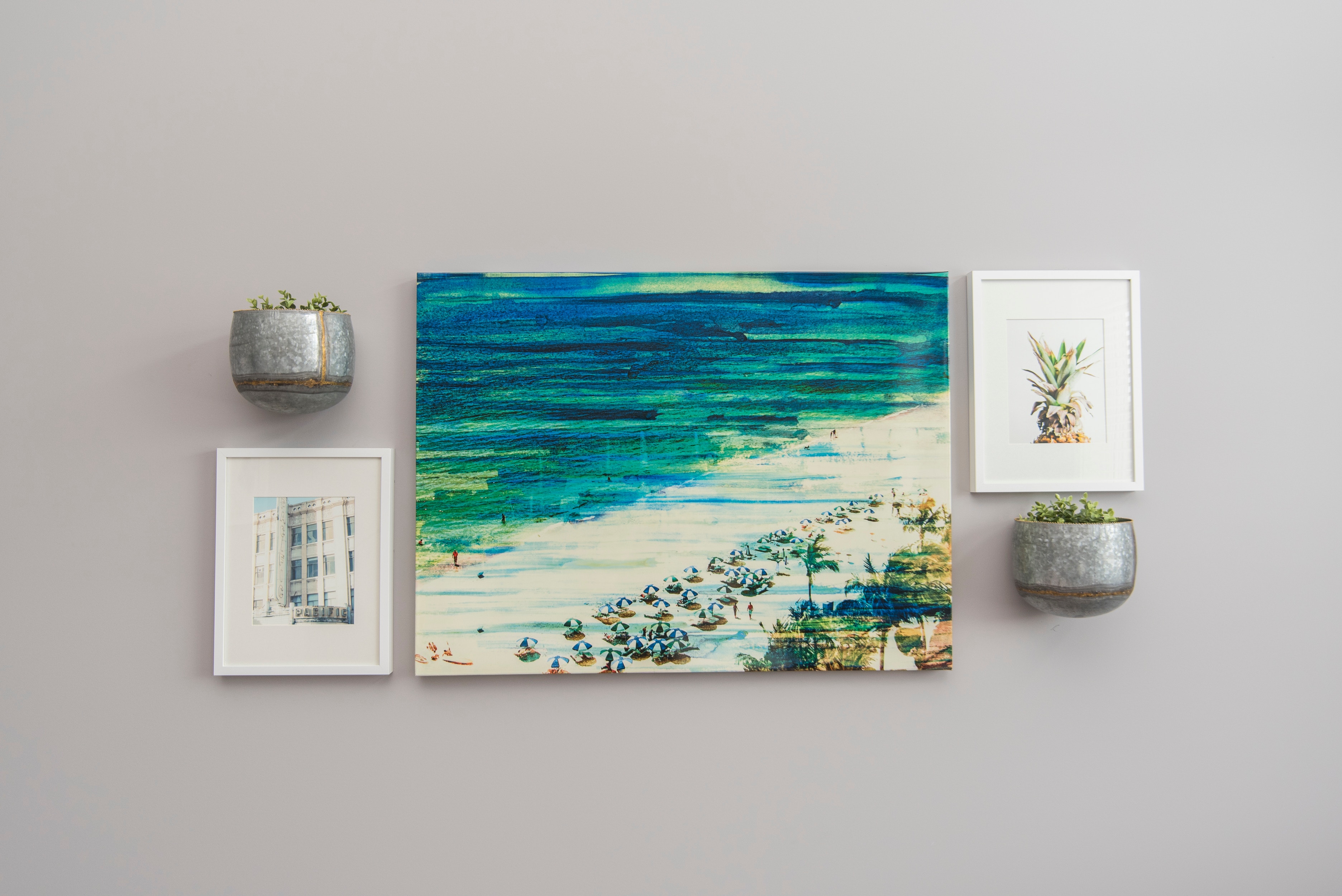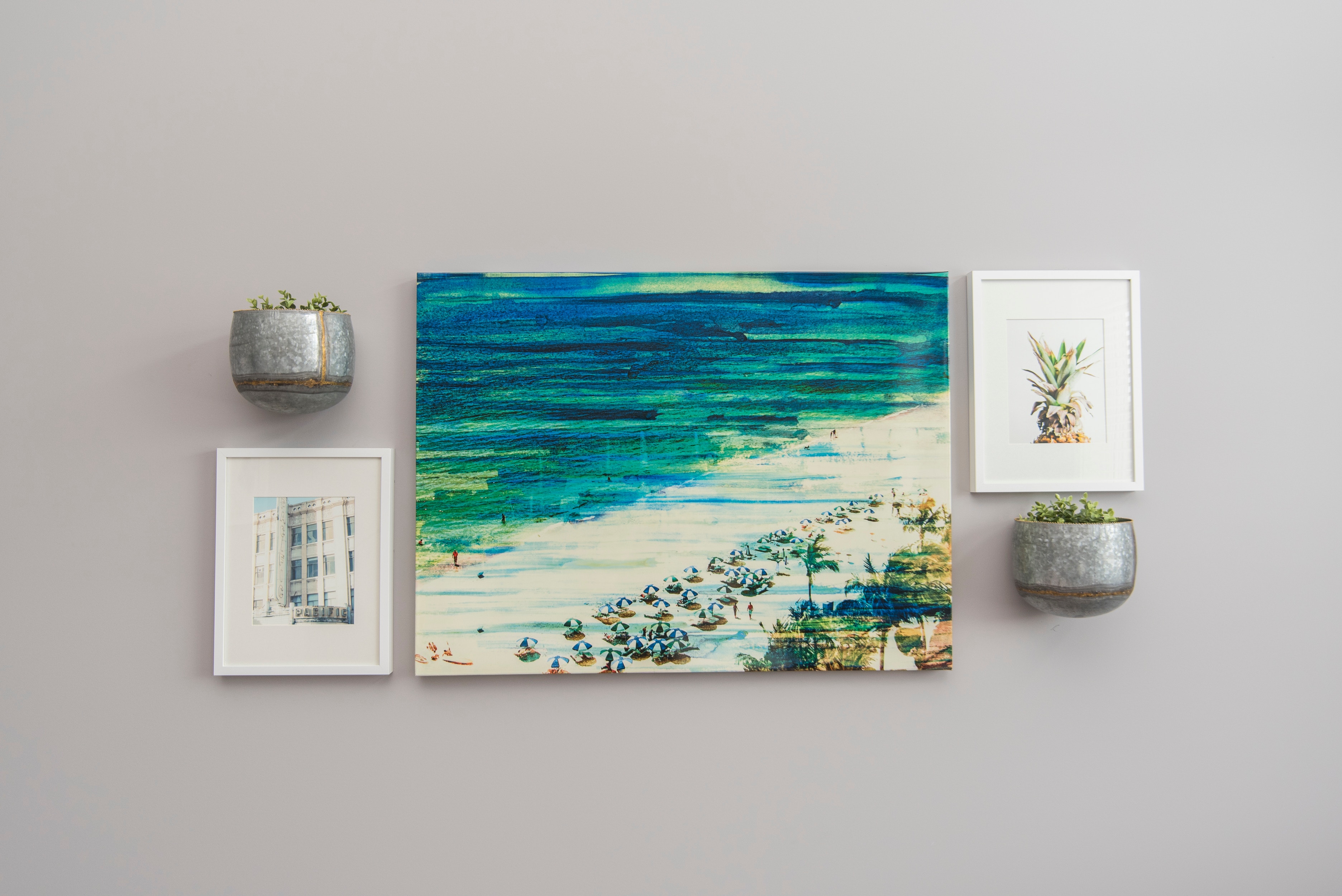 Hide your household eyesores with wall art
By Amy Wright | Jan 17, 2018
Every home has them—whether you live in an apartment or a house, you're stuck with common household eyesores on your walls, like thermostats, air vents, and alarm panels. Unfortunately, these are all necessary for living in a comfortable home.
But there's a solution. Camouflage ugly household items with canvas wall art! Get started with a personalized canvas photo print. Instead of having to look at typical household eyesores, you can turn your memories into a beautiful piece of canvas artwork to admire around your home. Choose a photo from any source, including your phone, digital camera, or social media.
Tap into these 4 sneaky ideas for how you can use your CanvasPop photo print to disguise household eyesores.
How to Hide Your Thermostat
Thermostats can feel awkward on a wall. Hanging a piece of canvas art over your thermostat could cause it to not work properly. In order for your thermostat to be able to get an accurate temperature reading, you'd have to poke holes in your elegant canvas!
Here's a better solution: use shelving to create a themed gallery wall mixed with photographs and artwork. When you lean a frame over the thermostat instead of hanging it, you're still allowing air to flow through so it can do its job. Plus, you'll have a modern and multi-dimensional gallery wall. Changing your temperature setting is as simple as moving a frame out of the way.
Cover Up Your Alarm Panel with a Canvas Print
Does your alarm panel stand out against a blank wall? Luckily, your alarm panel will work just fine if you cover it. But you do still need access to it. That's where a hinged canvas comes in.
Adding a flat hinge to a canvas print doesn't have to be permanent. If you can't bear to nail a hinge into your wall art, a pack of Command strips will come in handy. They easily remove from surfaces without leaving behind holes in your walls or canvas, but they're also extremely sturdy for this project.
Use a Command strip to attach the hinge to your photo, and then add another strip onto the side of the hinge that will adhere to the wall surrounding your alarm panel. You'll probably want a second pair of hands to help you with this part and ensure the canvas print is leveled. Simply swing the canvas print open if you need to access your alarm panel!
Use Hinged Photos to Add Cabinet Space
Don't have enough storage space in your bathroom? Keeping bathrooms tidy can be a struggle, but you can create hidden cabinet space with framed photos. Your house guests will never know.
You can purchase a concealed cabinet—or create your own by installing a cabinet and hinged photo frame. You'll have customizable, hidden storage space and bathroom décor that doesn't involve a standard mirror.
Hide Your TV With Artwork
Transform your TV into a piece of art when you're not watching it!
Our customer William showed us an amazing use for his CanvasPop artwork when he used it to disguise his TV set. It's an inexpensive and simple project—all it takes is your CanvasPop print, a 2×4, and a rubber band. Want the full details? Check out our blog post where William shared his project steps.
Ready to get rid of your household eyesores for good? Head over to CanvasPop and we'll help you get started on creating a piece of personal artwork to use in your projects!