Understanding art styles: a guide to finding the perfect match for your taste
By Amy Wright | Oct 25, 2023
From framed wall art to canvas prints, art has the power to transform any space and reflect your unique personality.
Art isn't just about adding character to a boring white wall or giving your guests something to comment on. It's about self-expression and storytelling.
When you choose and display artwork that resonates with you, you give others a glimpse into your heart and soul.
Whether you've just moved into a new place or are redecorating your current place, choosing art is one of the most important aspects of personalizing your home.
Not sure where to begin? In this guide, you'll learn about some of the different art styles you can choose from for your home and gain insight into how to choose art for your space.
The world of art styles
The first step to choosing art and understanding your art preferences is learning about the various art movements that have occurred throughout time.
Some of the major art movements everyone should be aware of are discussed below, with examples, to help you get an idea of which art type speaks to you:
Impressionism
Impressionist artists attempted to paint the "impression" of what a subject (person, landscape, etc.) looked like to them -- rather than a true reflection of real life. Claude Monet's Water Lillies is an excellent example of impressionist art.
Abstract art
Like impressionism, the goal behind abstract art is not to create a genuine reflection of a subject. Instead, abstract artists use a variety of shapes, colors, marks, and forms to create their own unique depictions. Jackson Pollock's Lavender Mist is a great representation of an abstract painting.
Pop art
The pop art movement reigned supreme in the 1950s, 60s, and 70s in the United States and Britain. Many famous pop artists -- such as Andy Warhol, who created the famous Campbell's Soup Cans painting -- felt that what they learned in art school didn't resonate with them and their daily lives, so they started creating images inspired by pop music, comic books, movies, and advertisements.
Surrealism
Surrealist art aimed to revolutionize the human experience by depicting a rational vision of life with more unconventional, dream-like imagery. Salvador Dali's The Persistence of Memory is frequently referenced as a prime example of surrealist art.
Art nouveau
Art nouveau artists were inspired by plants and nature. Their work involved flattening and abstracting organic subjects like leaves and flowers to make them look more sophisticated. Antoni Gaudi's Park Güell is a good example of an art nouveau creation.
Modern art
Modern art challenges the idea that art should be a realistic depiction of the world. Many modern artists experiment with color, materials, media, and more. Jean-Michel Basquiat is a famous modern artist, and Untitled is one of his most well-known pieces.
Reflecting your personality
When it comes to interior design and selecting art for your space, there's no one answer that is correct for everyone. Some might love impressionist art, whereas others love the quirkiness of modern art.
At the end of the day, your home aesthetics and the art you choose are up to you, your personality, and your unique tastes.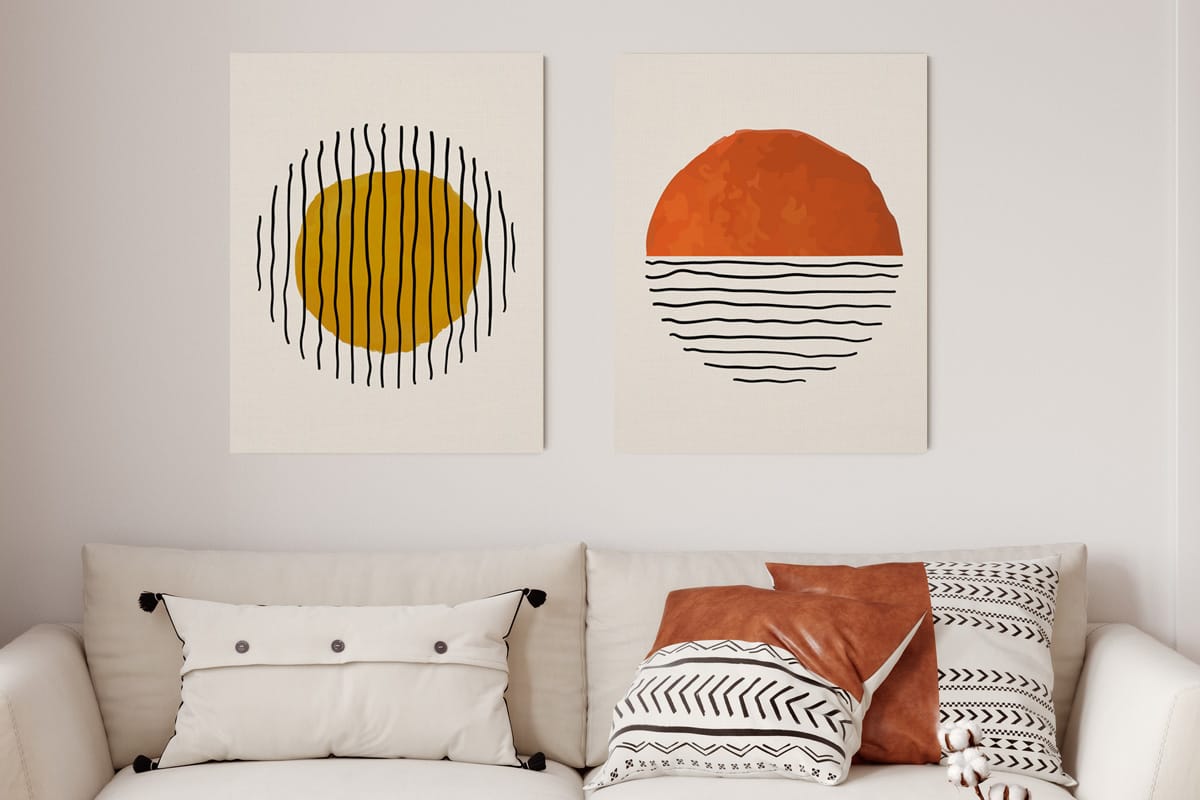 Don't let someone else try to influence you into displaying art that doesn't match your personality and personal decor style. Remember, you're the one who will have to look at a particular painting or collection of canvas prints every day, so you deserve to pick pieces that you genuinely like.
When you choose unique art styles that reflect your own personal style, you enhance your living space and make it a representation of you -- and isn't that the point of home decor in the first place?
Expert tips for finding the perfect art
If you love the idea of artistic expression and choosing distinct pieces of art for your walls but aren't sure where to begin when it comes to selecting prints and paintings, these decorating tips can help. Here are some ideas for how you can find the perfect piece (or pieces):
Consider your budget
One of the first factors to consider, of course, is your budget. How much do you want to spend on art for your home? The good news is that you don't have to spend thousands of dollars on canvas or framed art prints. At Canvaspop, we allow you to choose from a variety of pieces -- and customize them -- without breaking the bank.
Look at lots of different styles
Take your time checking out different art styles and learning about different art movements. Take note of the styles that speak to you the most, then look more closely at pieces that fall under that particular umbrella.
Remember that everyone's preferences and tastes are different, so focus on what you like rather than what someone else is telling you they like.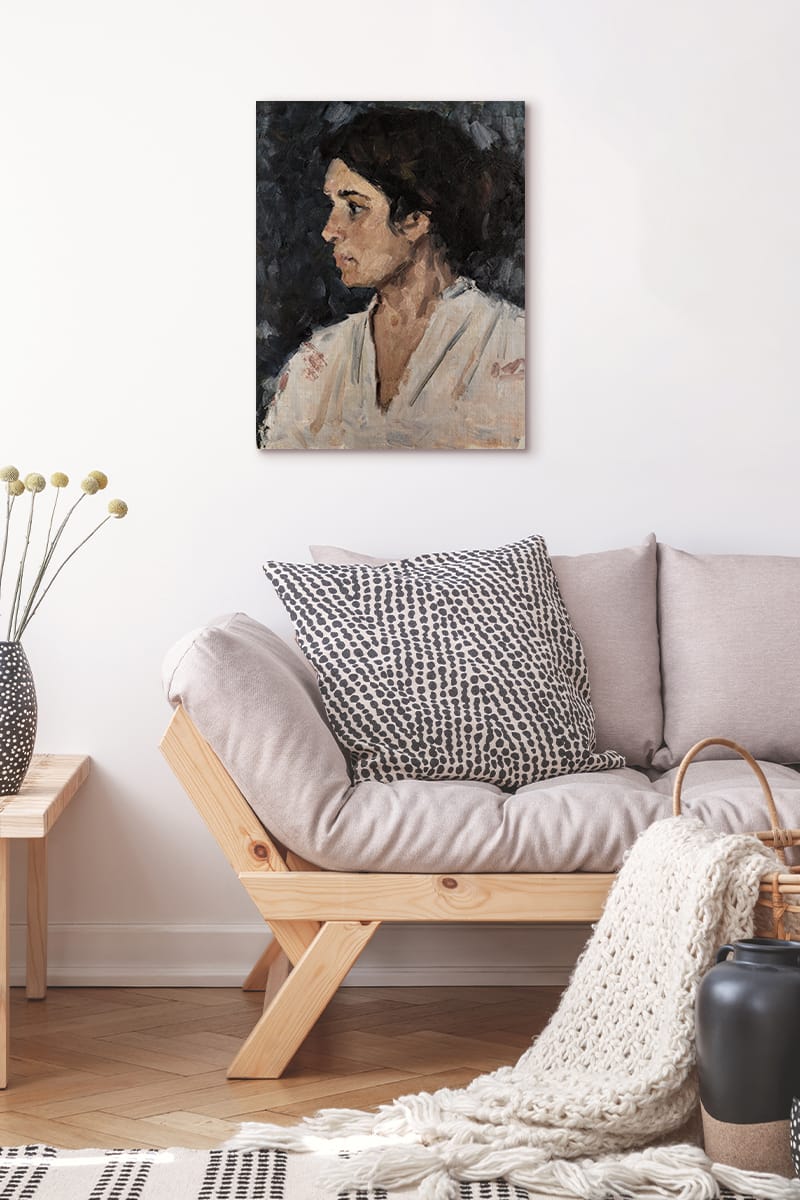 Match new art with existing decor
Do you have any art on your walls or decorations on your shelves already? If you don't want to redo an entire room, look for pieces that work with what you already have.
Not only will this help you bring a room together sooner, but it'll also help you save money without sacrificing your artistic style.
Factor in the furniture and walls
Along with the existing art and decor in your home, don't forget to factor in the furniture and walls.
For example, you might not want to choose a canvas print that heavily features a color that clashes with your couch or the color of the wall. You might also want a simpler print if you have busy wallpaper (or vice versa).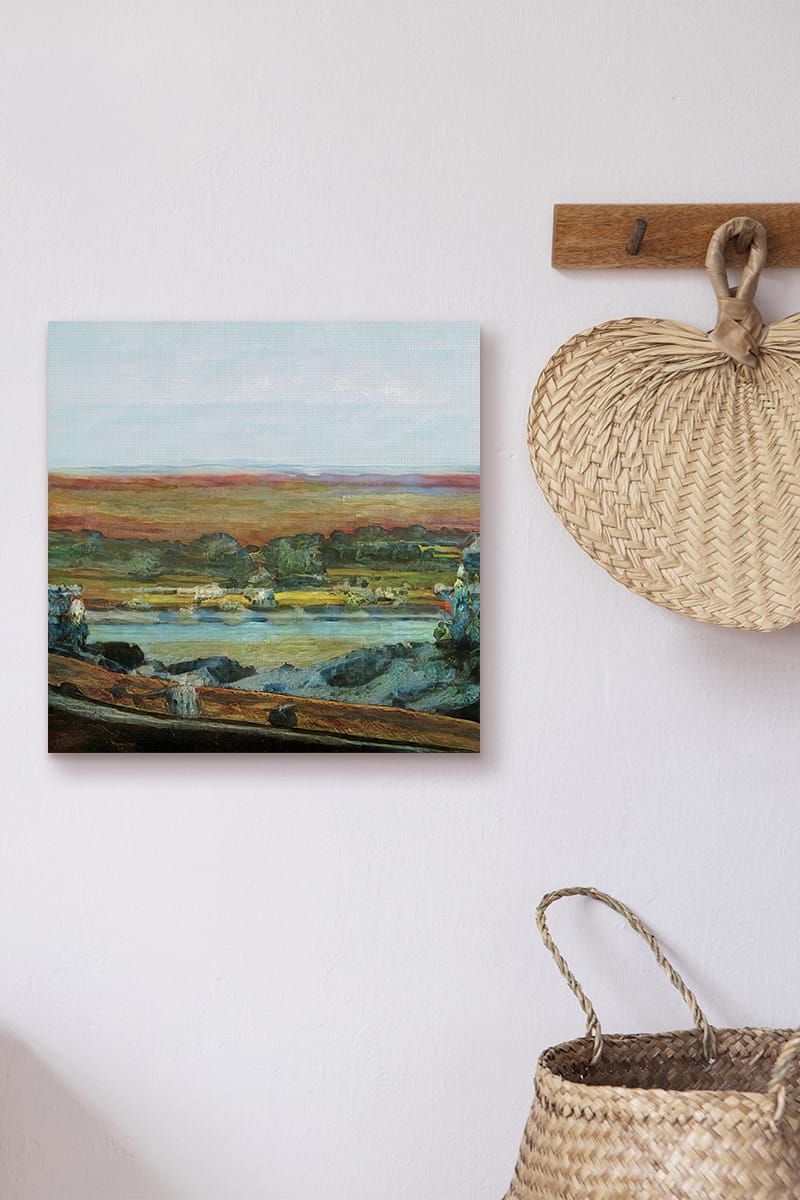 Take measurements
Always take measurements to ensure a particular frame or canvas size will fit on your wall. Nobody wants to spend money on a piece of art only to find they have to rearrange all their other artwork to make space for it.
Even if you're in a hurry, remember that taking a couple of minutes to measure will save you a lot of time and stress later.
Don't stop at one piece
You don't have to limit yourself to one piece of artwork, especially in a large room.
If you stick to the same color palette or style, you can easily hang multiple pieces side by side to make an eye-catching accent wall. You could also choose several small prints and arrange them to create a gallery wall.
Consider care and maintenance
When deciding what kind of art you want to hang on your walls, be sure to factor in the necessary care and maintenance for a particular type. For example, canvases will need regular dusting, and framed prints will need dusting and glass cleaning to continue looking as nice as the day you bought them.
Factor in maintenance when deciding where to hang your art, too. If you hang a painting far out of reach, you may find yourself avoiding dusting and cleaning it, which can cause it to look dingy over time.
Seek custom wall art
If you don't see anything pre-made that you like, don't settle. Instead, order custom art instead. Art solutions like Canvaspop allow you to create custom framed and canvas prints that suit your existing decor, specific style, and more.
Canvaspop - your artistic partner
It doesn't matter if you want to order a framed print or create your own custom artwork. Canvaspop is here to help. We produce reasonably priced prints made from high-quality materials that are made to last. Here are some of our current personalized art offerings:
Designer-inspired art pieces: Shop by category and find art that suits your unique style, from florals to word art to abstract prints.\

Personalized Prints: We're happy to personalize any print by changing the size, filter, edges, etc. so that it works with your decor and personal preferences.

Generative Art Prints: Generative art provides you with a one-of-a-kind piece that is sure to be a conversation starter!

Canvas Prints and Framed Prints: Whether you want to print a favorite family photo or one of our designer-inspired pieces, you can choose between a variety of canvas and framed print styles.
When you partner with us, you can trust that we will obsess over the details and ensure you get a quality print. We even offer a 100% love-it guarantee, so if something isn't right, we'll fix it or give your money back. To make things better, we also offer free proofs that you can approve before we create your print. You get the final say, always!
Turning your artistic vision into a reality can be challenging, but Canvaspop is here to make things much easier. We understand how important it is to find art pieces that align with your preferences, and we help you select and print the perfect solutions for any room in your house.
Are you ready to find your own art inspiration?
Peruse our website to check out the wide range of art styles we have to choose from. You can also get in touch today to start creating your own personalized art solution!