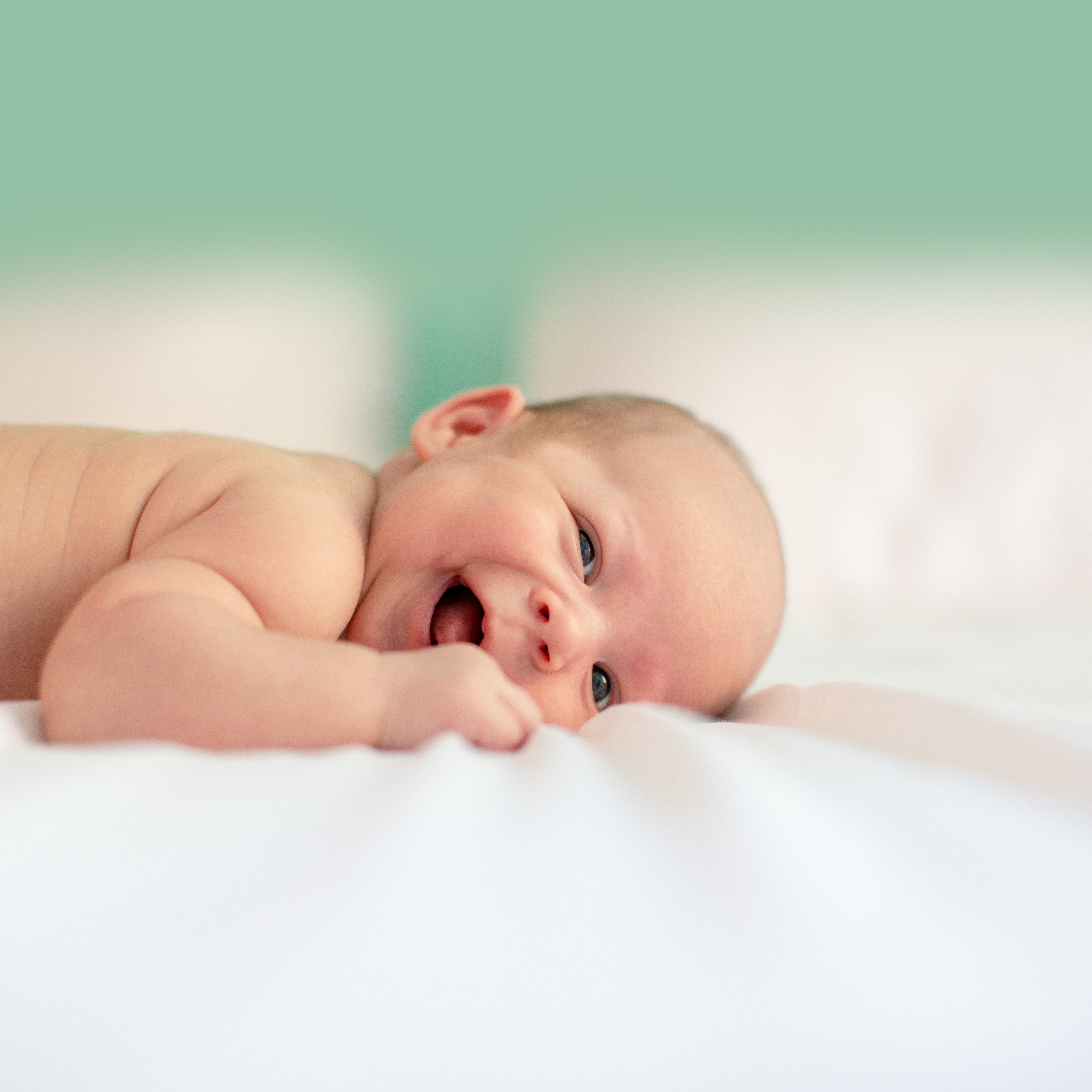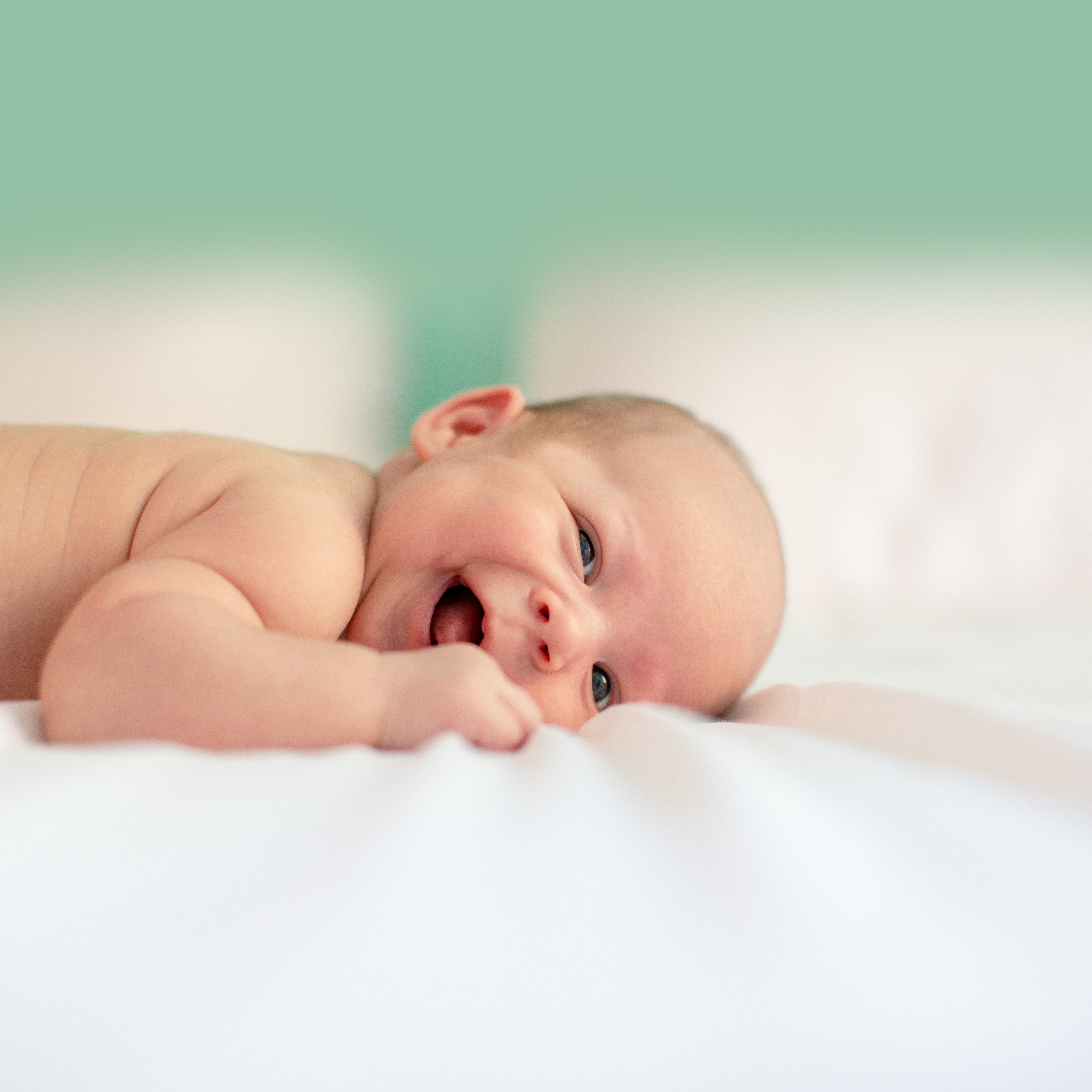 How to Get the Most Out of Your Newborn Photography Session
By Amy Wright | Apr 10, 2018
Pudgy cheeks and tiny toes, snuggled on a fuzzy blanket with a cute little knitted hat. You've seen those adorable newborn baby canvas prints before, but what you might not know is that newborn photography isn't as easy as it may seem. These tips will help you get the most out of your newborn photography session and to ensure that you get the perfect shots. After all, before the parents know it, their baby will be crawling around, so you'll want to capture the beauty and essence of their newborn baby now.
What does "Newborn" mean anyway?
It's recommended that posed newborn shots be taken within 2 weeks of birth. This is the time frame when a baby is most tolerant of being placed into position, and babies under this age still sleep most of the day. A baby can also be up to about 6 weeks old for shots where she or he is being cradled in the arms of a new mom or dad.
How much time will it take?
While newborns do sleep a lot, they also eat often and require frequent diaper changes. So allow yourself and your subjects flexibility during the shoot. You should plan to give yourself anywhere from 3-5 hours (or more), just in case the baby is not too keen on cozying into what you consider to be the comfiest blanket you've ever laid eyes on. Remember, this session is a once-in-a-lifetime experience, since in the first two weeks of life, time flies by and more time will not likely be found to retake photos.
How do I ensure to be extra safe?
While newborn babies are quite flexible, and can be positioned in ways that would make an adult's joints seize up, newborns are obviously also very fragile. Be overly cautious and extremely gentle with the baby, being careful to always support the head and bottom securely. Do not try to hold your camera and your baby at the same time. If possible, try not to touch the baby at all, unless specific permission has been given by the parents. Talk about your plans in detail beforehand (you may even want to write them down and have the parents sign a simple form stating what you've talked about), so that parents know exactly what to expect.
To help keep the baby comfortable, maintain a warm temperature in your studio or use a space heater, and let parents know to dress accordingly. You might consider wearing mittens on your own hands to help minimize any temperature change when holding the baby.
Be flexible, honest, sympathetic, and excited along with your clients. Have an assistant present while you photograph because newborns are unpredictable, and you may need an extra set of hands, even if just to hand a diaper to mom or dad or to clean up a pile of spit up.
What should I expect?
Expect the unexpected. Newborns are unpredictable. Be prepared for the surface to get soiled. Invest in a waterproof mat to place underneath any blankets or other things that a newborn might rest on.
What Kind Of Gear Do I Need?
One thing is for sure: babies come with a lot of stuff. That's why moms love minivans and Amazon Prime. For your photo shoot, a Boppy nursing pillow will come in handy for propping up the baby's head (place it underneath a blanket so it is hidden.) Also, a posing beanbag, like this one from Posey Pillow will help to provide an adequate surface for the baby to rest.
Then, there are props. While many parents probably have their favorite outfits, blankets, and accessories, you should also provide some standard elements. Headbands with oversized flowers and bows, large bead necklaces, tiaras, baseball caps, ties, soft blankets and rugs with lots of texture like shaggy rugs, crates and baskets, metal barrels, or a little red wagon are all great props. Again, talking with the parents about what kind of look they are going for will help you determine what kinds of props to gather and bring.
How about poses?
There are many things to consider when choosing poses for newborn photography.
First, get to know parents and find out what want from this photo-shoot. Do they simply want a beautiful photo of their precious sleeping baby? Are they musicians who want the baby to lay in an open guitar case? Do they want their baby girl to look like a princess, in a tutu and a crown, with pearls and lace surrounding her? Are they avid readers who would love to see their baby among a river of books?
You should also consider the season: if shooting in the summertime, a baby with sunglasses, on a picnic blanket with a basket of goodies nearby might be perfect. An autumn newborn might be propped atop a large pumpkin or placed in a barrel of tiny pumpkins.
What's appropriate lighting?
When photographing newborns, use as much natural light as possible. Plan the session to start at least an hour before the time that the natural lighting will be almost perfect so that there is plenty of time to set up and feed the baby before the camera starts firing.
Newborn photo shoots have a lot of opportunity for shadows, and since you can't just tell the baby to turn their head slightly or look up a bit, you should take your set placement into careful consideration. Check out this guide from Digital Photography School for some great tips on how to achieve perfect natural lighting for a newborn shoot.
Should I be spontaneous?
Yes, be In the moment. If you have photographed children of any age, you know they are great little subjects. While impervious to your agenda, they are natural players who will basically give you ideas as you photograph. Babies are similar, and so are newborns.
When you meet the little one in person, you may notice that they have the cutest dimples or a head full of curly hair. If you are inspired by the way their toes curl, or an expression that they make, then use that inspiration to create something beautiful. Highlight the baby's features and let them be comfortable. If you place a baby on their back with their hands crossed over their heart, then they turn their head and raise their arms, go with it. That might be just the shot you needed.
How do I polish my photos?
Once you've wrapped up your newborn photography shoot, you'll need to get started on processing the images using a Lightroom and Photoshop. It's important to preserve as much personality and detail as you can, while giving the photos an overall polished look.
Oftentimes, characteristics like red splotches, small blemishes, or flakes of skin are more noticeable in photos than they are in real life. Use Photoshop to smooth out skin tone, and clean up anything that looks out of place. Be careful not to overdo it, the point is that you want these photos to be a true representation of what the newborn looks like. Check out this guide from I Heart Faces for step-by-step instructions.
What do I do with the photos now?
The family will want to cherish these wonderful newborn photos for a lifetime! Now that your newborn photos are perfect, it's time to turn them into beautiful canvas prints, framed prints or even a collage print for the parents to hang in their home.