Framing sweet summer memories
By Amy Wright | Aug 30, 2022
Ahh, sweet summertime. As soon as the last school bell rings, the memory-making begins. There are late nights spent catching fireflies, sharing stories around the fire pit, and playing with friends and neighbors. Then, there are long days spent lounging by the pool, running through the sprinkler, and seeing what type of bounty the garden produced overnight. These are moments and memories that will last a lifetime. Are you preserving them? By photographing and framing the most special parts of this season, you can help your family remember it forever. Today, we're sharing how to turn some of your best snaps into permanent fixtures that you'll cherish for a lifetime.
Canvas Prints For One-of-a-Kind Captures
At Canvaspop, we offer canvas prints in a large variety of standard sizes, as well as any custom size you can imagine. These prints are ideal for showcasing a small, meaningful moment on a big scale. While sweeping landscapes look gorgeous on canvas, you can also use this medium to draw attention to the tiny details that often get overlooked in an image. From the ice cream dripping down your toddler's chin to the fourth of July sparkler eclipsed only by your mother's smile, there are certain captures that truly remind you how singular and special summertime can be.
Why not turn those pictures into larger-than-life canvas prints? Oversized wall art is not only eye-catching, but it also adds depth, dimension, and character to any space. Whether you have an empty wall to fill or you simply want to be surrounded by the faces and places you adore, canvas prints are an affordable and accessible way to achieve the look.
To let the image take center stage, choose either a 0.75" or 1.25" stretched canvas. For a more defined and traditional look, you can also add a black, white, or espresso float frame. Check out all of our canvas print options to get started!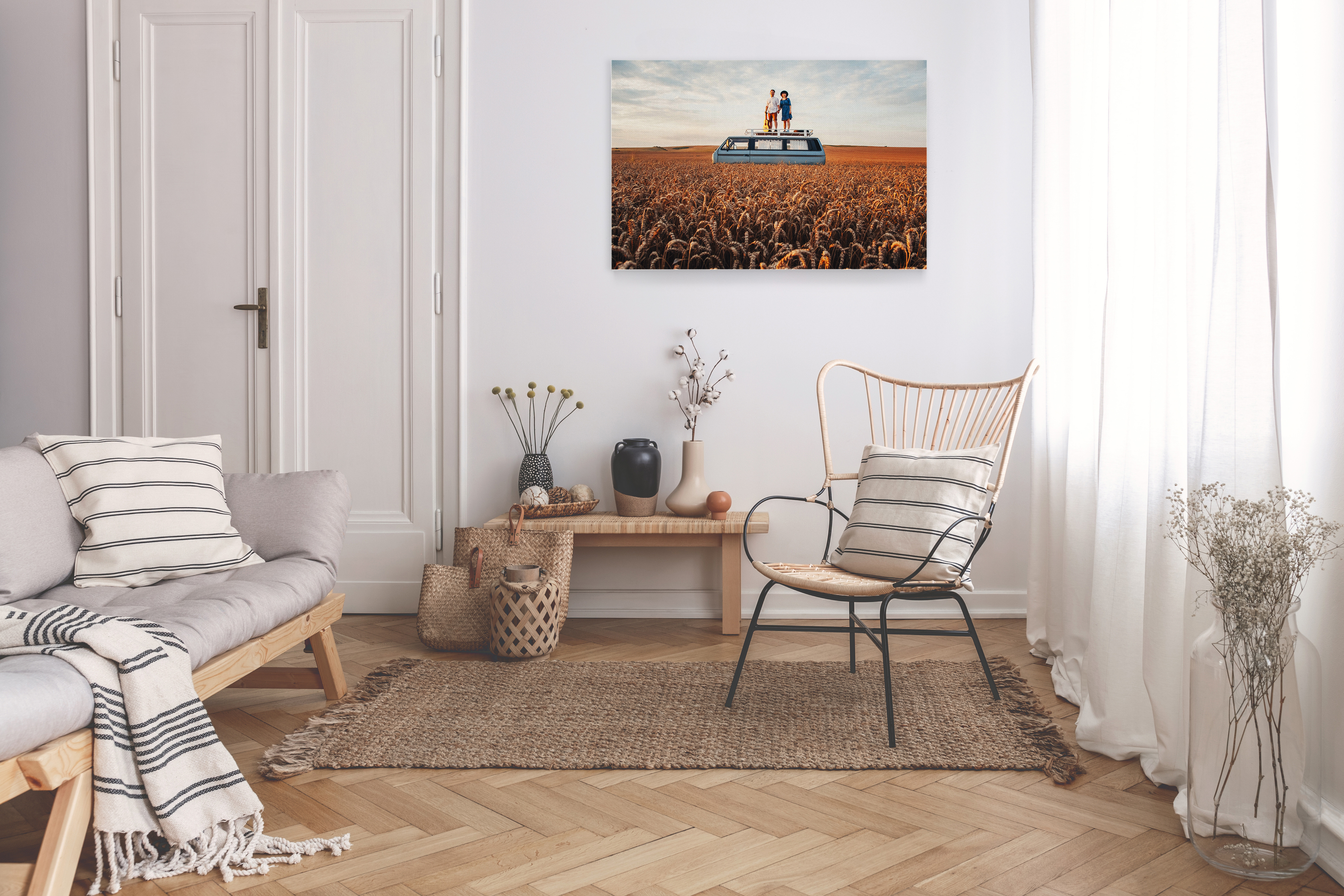 Turn Kids' Art Into a Masterpiece
One of the best ways to keep kids of all ages entertained is to engage them in a craft! Get out the markers, oil pastels, or even the finger paints, and let them create any type of scene they can imagine.
As a prompt, consider asking them to sketch or color a memory from one of their favorite summer vacations. Then, instead of putting those pint-sized Picassos in a folder, frame them for a unique twist on conventional wall art!
All you have to do is scan their creation and send it to us. We'll take care of the rest. Our framed prints are available in many different sizes, delivered on vibrant luster fine art paper. Choose from a black, white, or espresso wooden frame to complete the look! You can learn more about our framed prints online.
Create a Seasonal Gallery Wall
Do you love to switch out your home decor with the seasons? As soon as the weather warms up, you may decide it's time to swap out your seasonal wall art.
Why not take this process a step further and swap out the pictures on your gallery wall, too? A summer-themed collection is a perfect way to usher in the change in temperature and the slower, more relaxed pace of the season.
In addition to framing your kids' art, you can also use our framed prints to showcase a collection of favorite summer memories. To keep the look cohesive, choose images that all took place at the same time, such as a family photo shoot by the shore. This way, all the colors will coordinate and seamlessly blend together.Or, you can mix it up and add a range of different snapshots, each from a separate place and time. This can be a great way to bring life and color into a shared space, such as the living room. You can leave it up all year, though you may love it so much that you'll decide to purchase a new set for each season!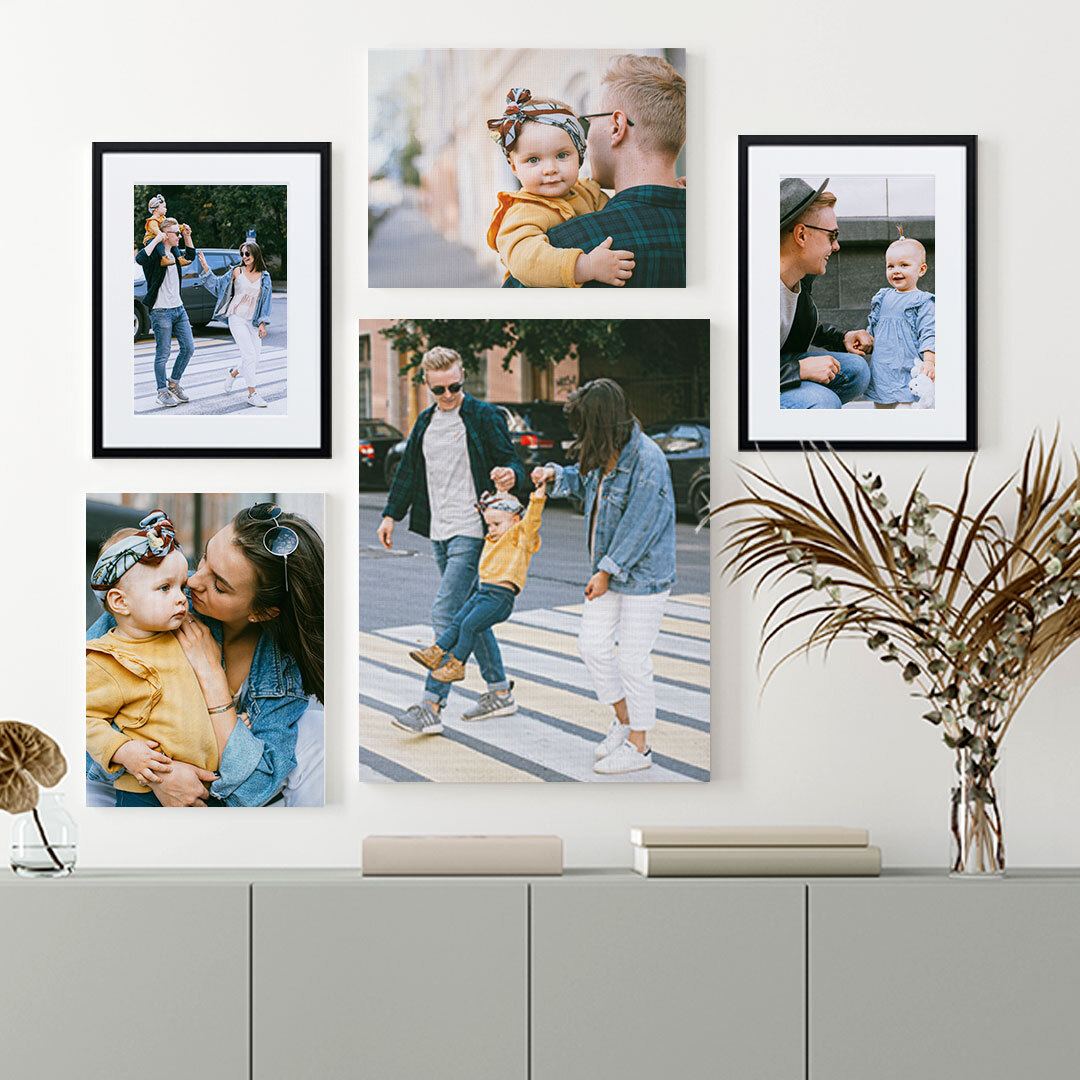 Turn Summer Landscapes Into Triptych Canvases
Summer offers us some of our most show-stopping sunsets and sunrises. There are also images of the waves crashing on the coastline, flowers blooming on a mountainside hike, and fields of corn and cotton blowing in the breeze.
On their own, photographs of these scenes are spectacular. However, sticking with a zoomed-out image might mean missing some of the most stunning details. Why not spread the picture out into three individual images, where you can focus more intently on each part of the landscape?
A triptych canvas does just that. When you upload your image, we'll work to divide it into three distinct panels, each provided on a museum-quality archival canvas that resists water and fading. You can choose from a range of square or portrait sizes, or specify a custom size for us to follow.
The result is a special piece of wall art that's sure to become an instant conversation starter. Like our large-scale canvas prints, this is a great way to cover a large space on a wall, as well as pay homage to the scenery you've experienced. Learn more about our triptych canvas prints to get started!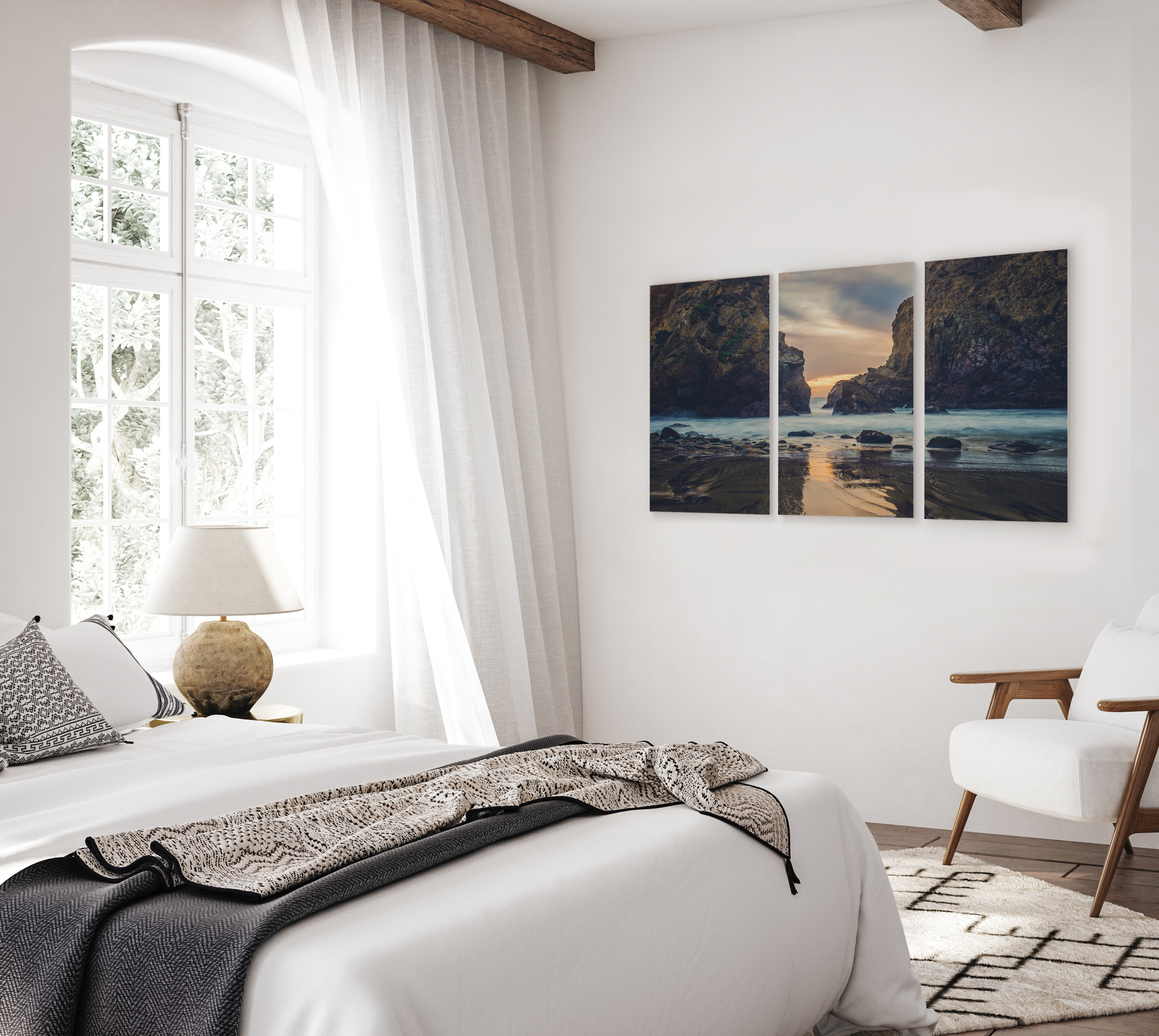 Remember Shared Moments With Collages
Most of us add a ton of photos to our camera rolls during the summer. As you scroll through all the memories you've captured, you'll begin to notice natural sets of images that all go together. For instance, there may be four or five pictures of the kids at the pool one day, or a collection of back-to-back photographs from that epic Memorial Day cookout.
When you find groups like this, you can put them all together using our photo collages. Depending on the size you need and the space you have, we can help you add up to 24 different images to a canvas or framed print!
If you have an empty hallway, consider creating a new collage for every summer your family spends together. After a few years, you'll have hundreds of different pictures you can look back on fondly, remembering each one as if it happened just yesterday. You can visit our photo collages page to learn more.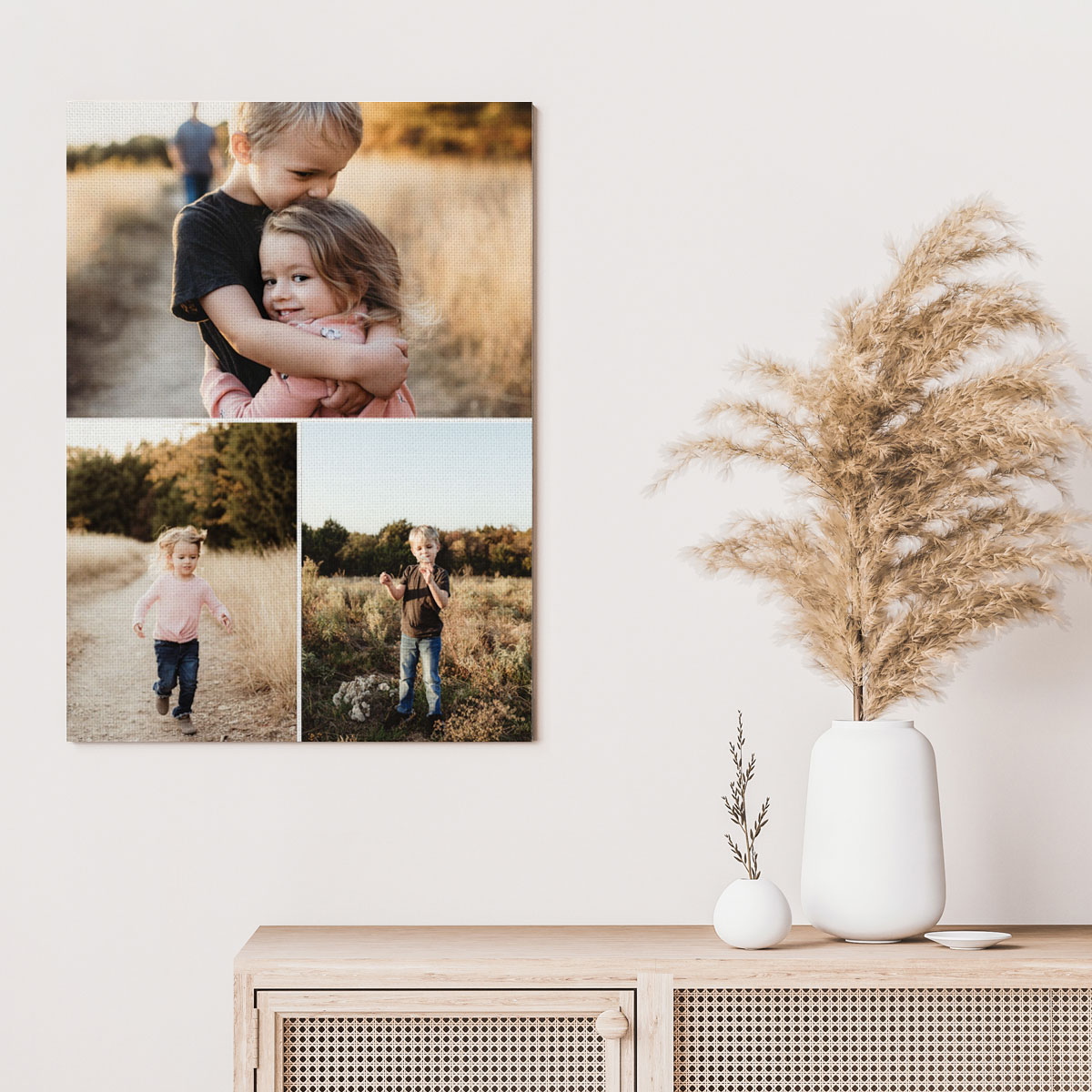 Don't Let Summer Pass You By
While summer ushers in some of the longest days of the year, it's the one season that seems to pass by more quickly than others. That's because we're all so busy having fun! There are some memories you'll keep in your heart forever. Then, there are thousands of pictures on your smartphone. However, nothing beats walking past those images on a daily basis, filling your home with the joy and excitement that seem to grow stronger during these warmer months.
At Canvaspop, we're dedicated to helping you create prints and artwork that you adore. From oversized canvases to detail-rich collages, we'll help you turn any summer print into the product of your dreams. Contact us today to discover more about the products we can create.