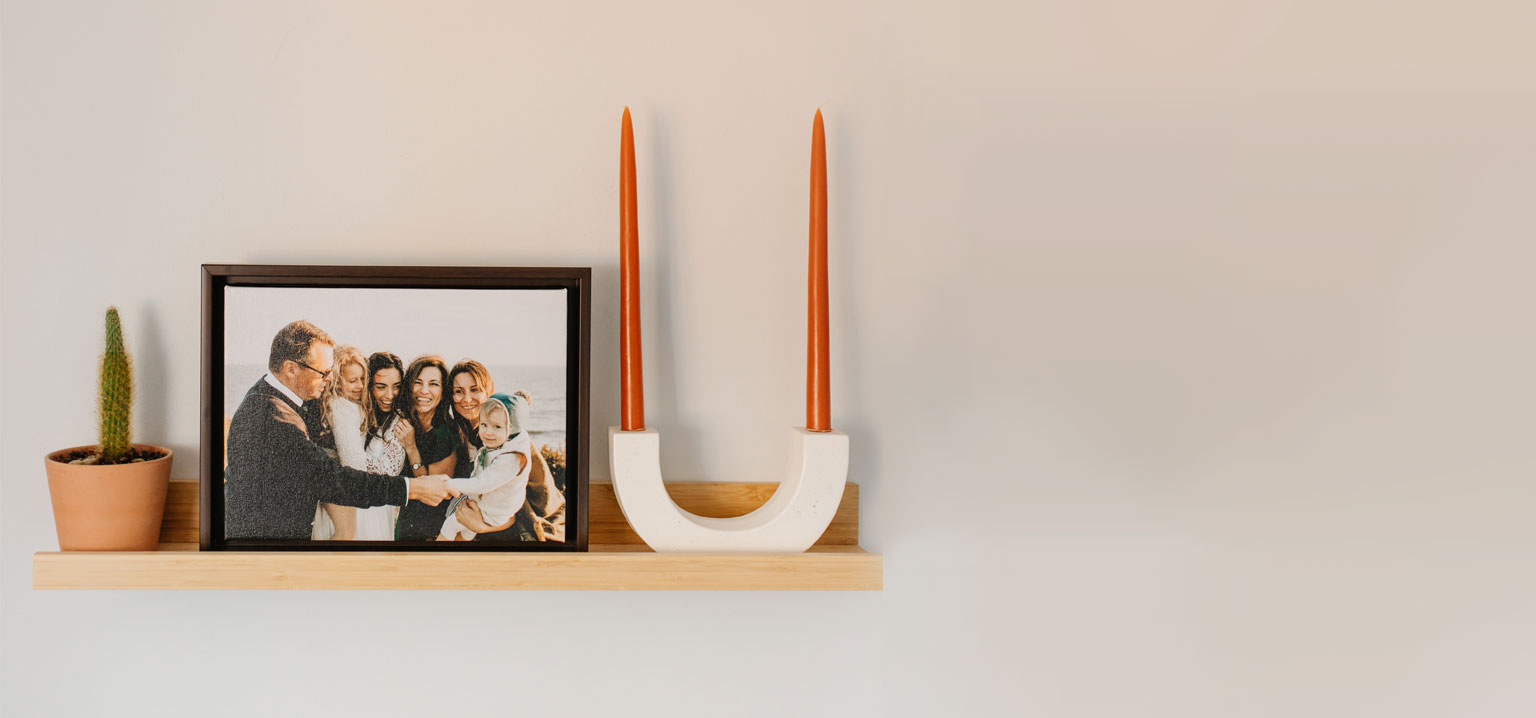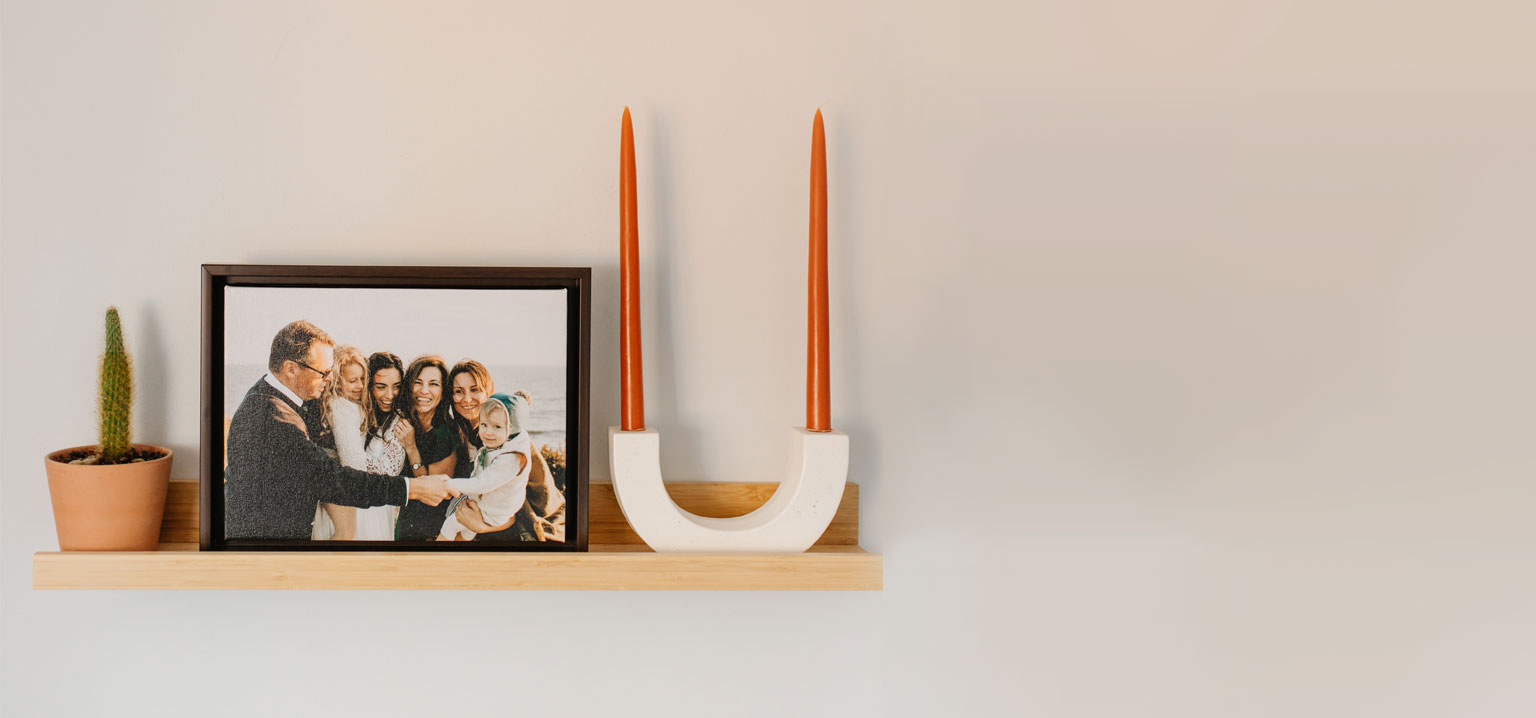 What are float frame canvas prints?
By Amy Wright | Apr 27, 2021
Everything you need to know about framed canvas prints
Framed canvas prints, aka float frames, offer a new spin on the classic canvas print.
As a team that works in the interior design and art space, it's part of our job to watch out for cool trends. And one of the trends we're seeing everywhere in 2021 is float frame canvas prints.
What exactly are float frames and why are they so popular?
Also known as framed canvas prints, float frames are a way to display canvas prints that offer a twist on traditional framed print, which fit snugly to the borders of a photo.
Sized to leave an intentional gap or space around the edges of a canvas print, float frames create the impression that a print is suspended, or floating, within the frame. It also adds a sense of depth and a 3-D effect to the entire display.
One reason why this framing style is becoming so popular is that it looks sophisticated and chic, and highlights canvas print in an eye-catching way. Plus, with more of our time spent at home, many people are looking for simple and elegant options to refresh their home decor, and float frames are an easy and affordable way to elevate any personal photo or art print.
What kind of prints look best in float frames?
Float frame canvas prints, instantly upgrades the artwork or photograph you're choosing to print. They're also particularly well suited for images that have interesting details all the way to the edge of the photo. A matted framed print or full-bleed photo frame can draw attention away from the full picture, but a float frame helps spotlight these accents.
Another thing to consider about float frames is how they really draw attention to a print. The visual space they create around the canvas makes it stand out from its surroundings and draws the eye toward the artwork. It's a similar effect to how art is framed in museums or galleries, so we recommend choosing your absolute favorite photo prints for this style of framing.
How should I choose a float frame for my print?
We can help with this! Aside from the size of the frame, which will be determined by the size of your canvas, the most important consideration is color. We offer handcrafted wood float frames in three options: espresso, black, and white. These neutral colors are highly versatile and will go well in any color room.
Where can I buy float frames?
Right here! Our team of experts can help you select the right size and dimensions to showcase your favorite prints on canvas in the best possible light. Ready to get started? Click the button below to order your float frames.