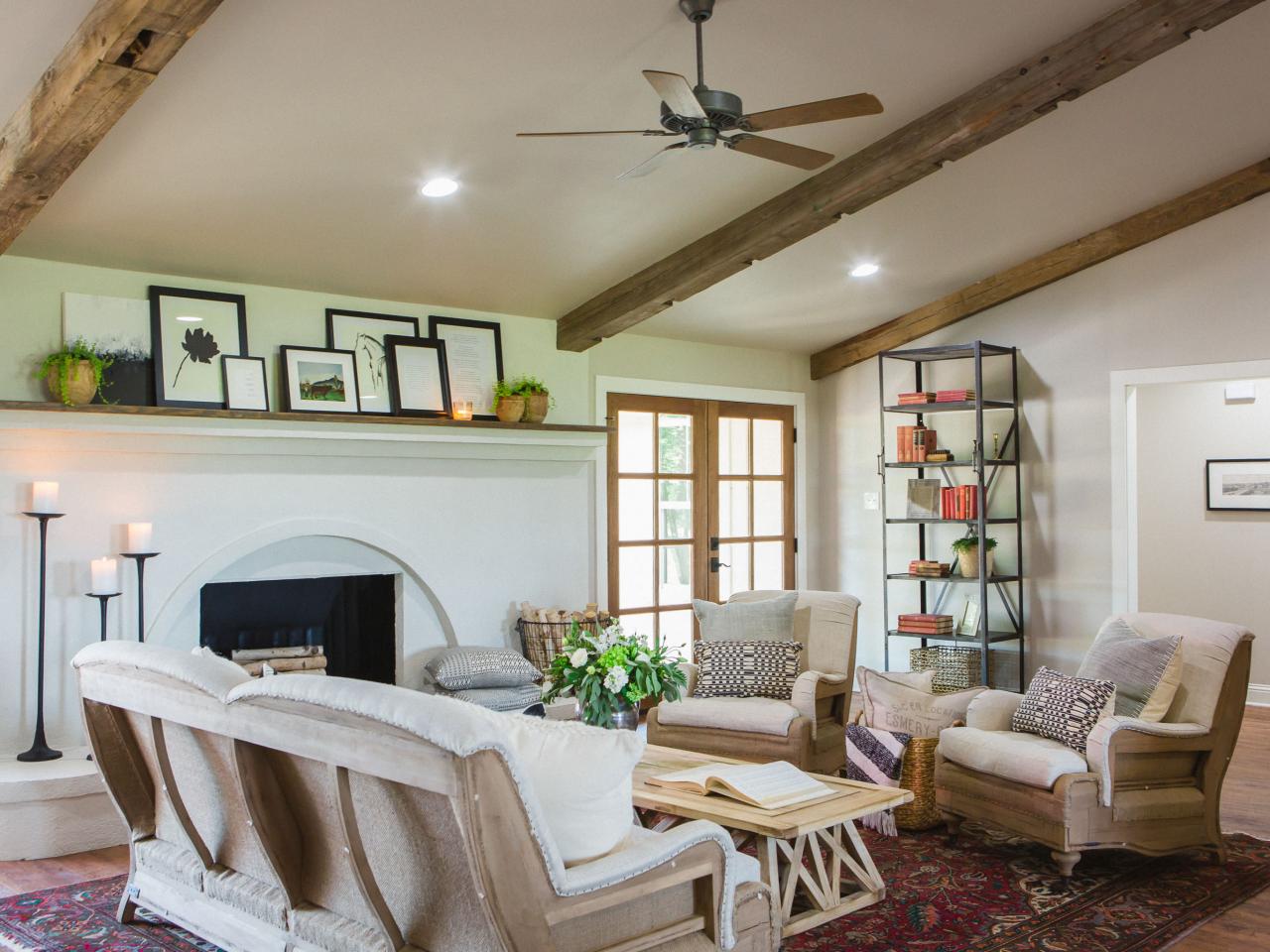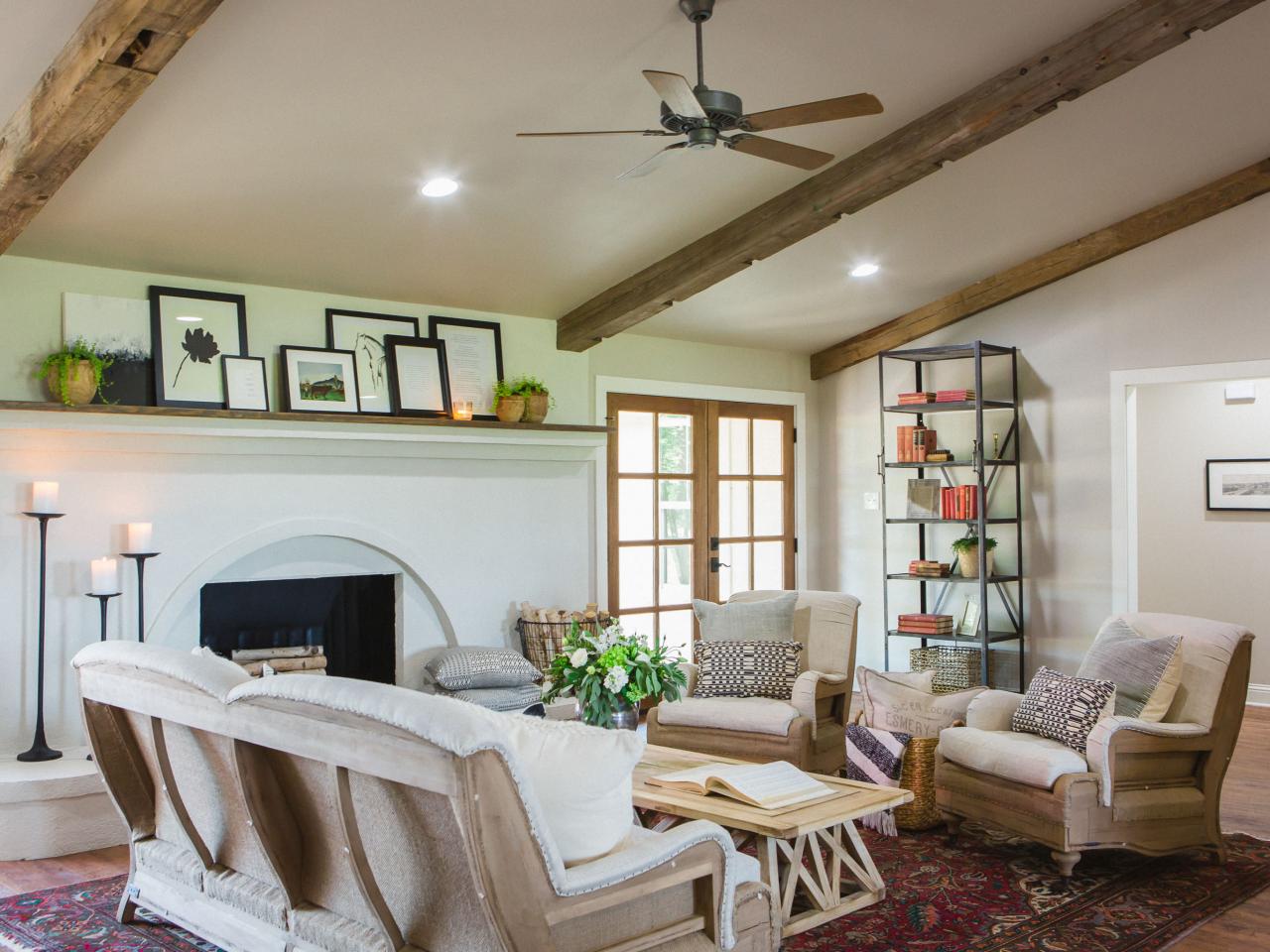 Beautiful Fireplace Mantel Decor Ideas
By Amy Wright | Jan 17, 2018
If you're lucky enough to have a beautiful fireplace in your home, you're likely going to want to make it the focal point of the room. The best way to make it stand out is with some eye-catching decor. There are many ways you can do this, from adding a mirror, to hanging a canvas print or even adding some life with plants. If you need some inspiration to get started, you'll love these 10 awesome ideas on how to decorate your mantel to suit your style.
Try an asymmetrical arrangement
There's no rule that states that everything on your mantel needs to be balanced and even, so here's your chance to shake it up! A beautifully off-balanced, asymmetrical arrangement will really stand out. Try shifting a large statement piece, such as a bold canvas, to the far right or left of your design. Add some filler items sporadically to the middle and sides. Play around with heights, shapes, and the layout of your art. Your mantel will look perfectly imperfect.
Photo cred: Better Homes & Gardens
Coodinate colors
While you may want the mantel to be the focal point of the room, you still want it to match with everything else. Take extra care to choose a consistent color palette.
This doesn't mean you're limited when it comes to decor hunting. If you want a lot of color, go for it! Stick to a more vibrant and fun color palette that is more primary. You can also have some fun with a pop of color in a neutral room. For a more natural look try earthy tones like sage, beige, brown, white, and a tamer teal. For a more cool feel, try colors like grey, blue and white.
We love this image below which adds a pop of purple to a neutral toned room.
Photo cred: Inspired by Charm
Mix and match art prints
Canvas prints or framed photos are a must-have when it comes to mantel design. You can hang multiple prints on the wall above, or create a leaning arrangement on top of the mantel itself. Mix and match sizes and frame styles to make the display extra eye-catching. For some ideas on how to display your prints, you can check out our post on gallery wall ideas.
Photo cred: HGTV
Create layers
If classic is your thing, this is how you do it. Layer it up! The key to layering is to make sure the pieces vary in height and width. You can create these 3 layers if you're looking to fill up the entire mantel, but if simple is more your speed, then you can also simply stick to layers 1 and 2.
Layer 1 should be an anchor or statement piece. Choose something large that will be the focal point of the entire mantel — a mirror, a decal, a framed photo or a statue. It should be the tallest and largest object at the end of your layering process.
Layer 2 is commonly known as the weight. It consists of objects that sit to the right and left side of your mantel. They'll help add some width to your design and balance out the height of the anchor. However, these shouldn't be larger or taller than the anchor piece. Try vases, candle sticks, plants or statues. Have fun with this, they don't necessarily have to match one another.
Layer 3 is the filler. Filler objects will vary in height and fill out the middle of your mantel design. They should always be shorter than the weight from layer 2. Examples include books, plants, or photo frames.
Photo cred: Tidbits & Twine
Switch it up for seasons and holidays
A great way to stay festive or change the mood of your home based on the time of year, is to update your mantel style when a holiday or new season rolls around. Whether it's for winter, spring, Christmas, or Easter — it's always fun to switch it up a bit. Having a dedicated theme can make decorating so much easier.
If you celebrate Christmas, the fireplace mantel is an excellent place to hang your stockings. You could also add some other decor such as small spruce trees and your favorite family portrait to bring holiday cheer!
Photo cred: Posh Pennies
Add some lighting
It's not uncommon to see candles on a mantel, yet you can brighten the place even more by adding some additional lighting. Illuminating your mantel is a sure fire way to make it stand out. Try adding a lamp or two to the filler or weight of the design, or hang a sconce on each side. Either way, it's a bright idea!
Photo cred: Stone Gable
Shake it up with flowers and plants
Plants and flowers are truly an incredible way to bring a room to life! believe that real flowers and plants are a must when it comes to home décor. They liven up your space, add natural color, and freshen up the air. You can also choose interesting vases and planters that will amplify the look.
Photo cred: Decor 8
Accessorize to the nines
An eclectic mantel design always captures the eye. Make yours stand out with a mix of accessories and others decor elements that really reflect who you are. You can even try a theme out, such as rustic, contemporary or bohemian. Use candles, books, vases, a Canvas print, a statue and any accessory you love that all work together towards an overall look or effect.
Photo cred: Emily Henderson
Open up the room with a mirror
Incorporating mirrors into your home decor is a great trick to help open up any room. A large mirror in a room, especially a smaller one, will create the illusion of depth, help with reflecting light, and provides a clean aesthetic. This rule is no different when it comes to styling your fireplace mantel. Instead of using a large art piece as your focal point, replace the reserved spot with a mirror. It'll do wonders for opening up the space instead of filling it in.
Photo cred: Confetti Style
Try a more minimal approach
If you've got a mantel with its own unique character, don't overshadow it with a ton of accessories. Try and keep your look more clean and minimal. In other words — skip all that filler and pick 2-5 objects for your design.