Falling into cozy spaces
By Amy Wright | Sep 9, 2022
Your home is your focal point; the center of your existence in this world. It should be every single thing you have ever dreamt of. You should also be surrounded by the people and things you love most.
However, we can't always have family and friends hanging out, especially if we do not live with our children. We also do not always have the luxury of being surrounded by all the awe-inspiring things in our lives. So, how can we make our homes as cozy and perfect as possible?
One popular, and highly effective way is to use art pieces. Art is versatile and will have the additional use of contributing to your home decor. You can use photos or prints, and take advantage of different textures, colors, and frames. With art, you can take the visions in your heart and make them a reality. Bring your dreams to life.
Here, we will discuss which art you should consider when creating a home filled with all your most sentimental memories. Let's look at the boldest and most vibrant additions you can make to your home this fall, to add that special something. There are countless options out there, but these are the best in the industry.
Canvas Prints
Canvas prints are a popular option for homeowners. They are images printed onto canvas. They are different from canvas paintings, which are paintings done on canvas.
Once the image is printed onto the canvas, it is stretched onto a frame. This frame can be covered to form a frameless piece of art, which a lot of people prefer. For a frameless canvas print, the gallery wrapping technique is used instead. They are also easy to install, often coming with a convenient wall mount.
These prints are treated with ultra-protective UV-matte laminate for longevity. This protection makes sure that the print will never crack, flake, fade, or bubble. They, therefore, retain their color and vividness for life when cared for accordingly. Canvas prints are a lifelong one-time investment. They are truly the best way to make your memories pop for years and years to come.
Canvas prints add a sophisticated, yet warm appearance to your home. They create bold color and vibrance to plain walls and can be made in any shape or size.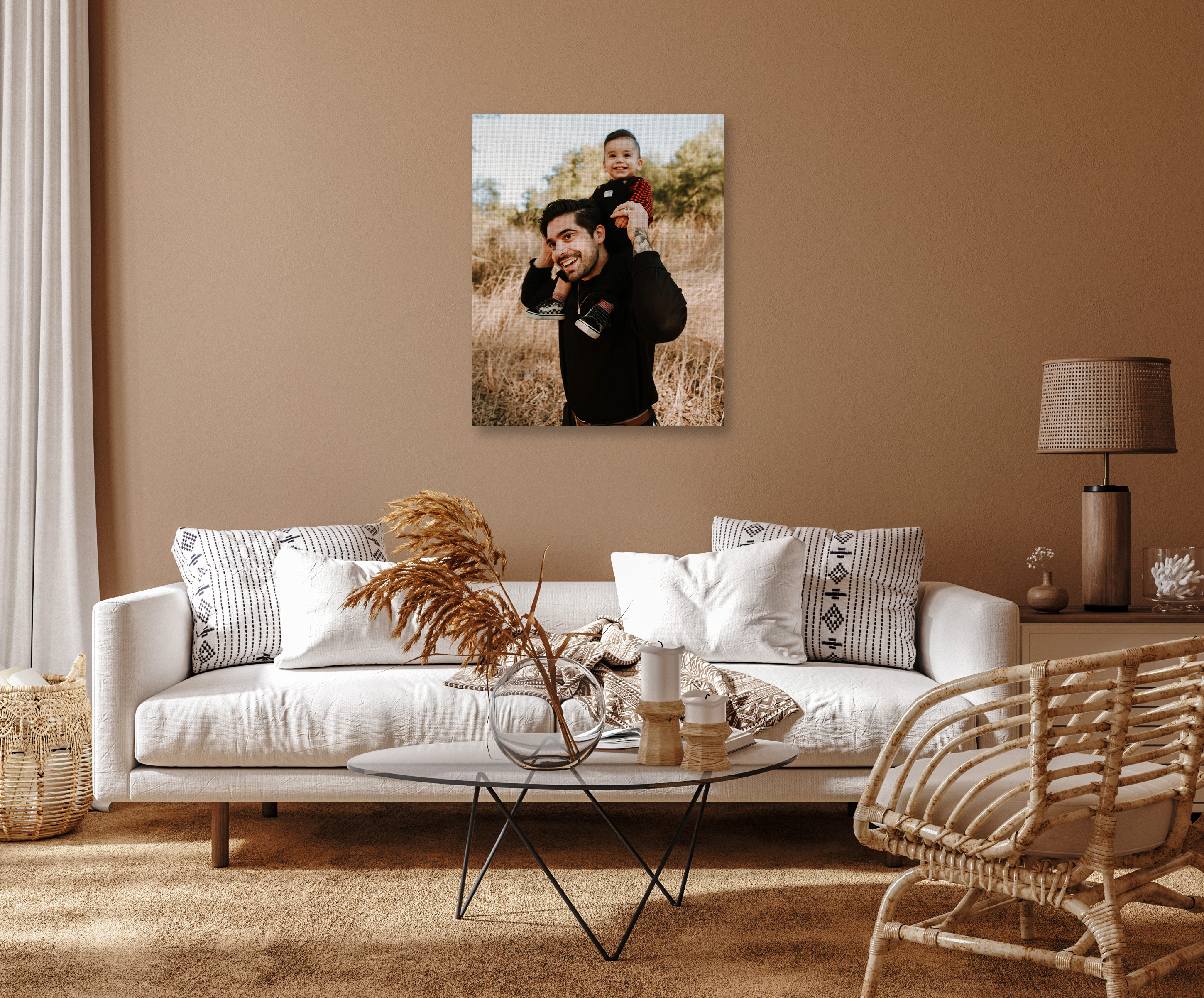 Framed Prints
Another customer favorite are the framed prints. These are prints of your favorite images bordered by frames of your choice. They can be printed on any kind of paper, fabric, and material that you like. The most significant and attractive detail about them is their frame.
Framed prints are popular for several reasons:
The frames make a prominent art statement on the walls
Framed prints make perfect gifts
They are affordable yet sophisticated
Wide variety of sizing and framing options
Do not leave traces on walls or require intensive renovation for installation
Adds extra dimensions to the photograph
Makes the image stand out and thus seem more vivid
Elaborate frames add elegance to the print
They create a classy, traditional look
Create an opportunity to get creative with details
The frame protects and preserves the print
Many people love adding personalized details to their framed images, especially when they are being given as gifts. They are a great option if you want to get creative with your photos.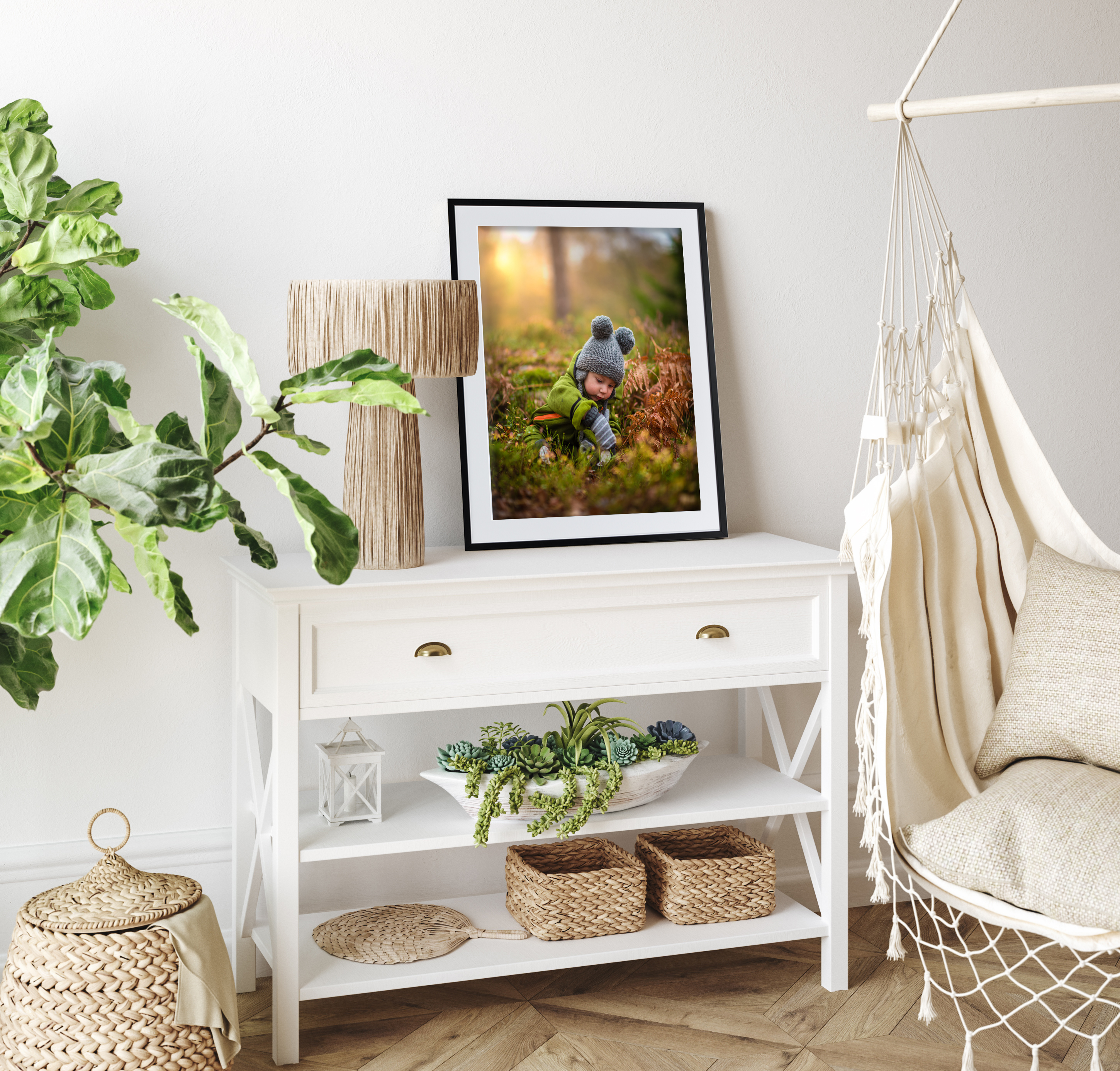 Photo Collages
Do you have a set of photos that capture the best moments of a special memory? You do not have to separate them. Instead, you can tell a cohesive story, immortalizing the memory in one place using creative and artful photo collages.
Depending on what theme or mood you want to convey, your collages will look different. Sharp edges, circular boundaries, or even quirky, irregular shapes can be used. The photo collage will be put on frameless canvas prints or even framed prints. They are a fantastic way to display your most cherished memories in one place.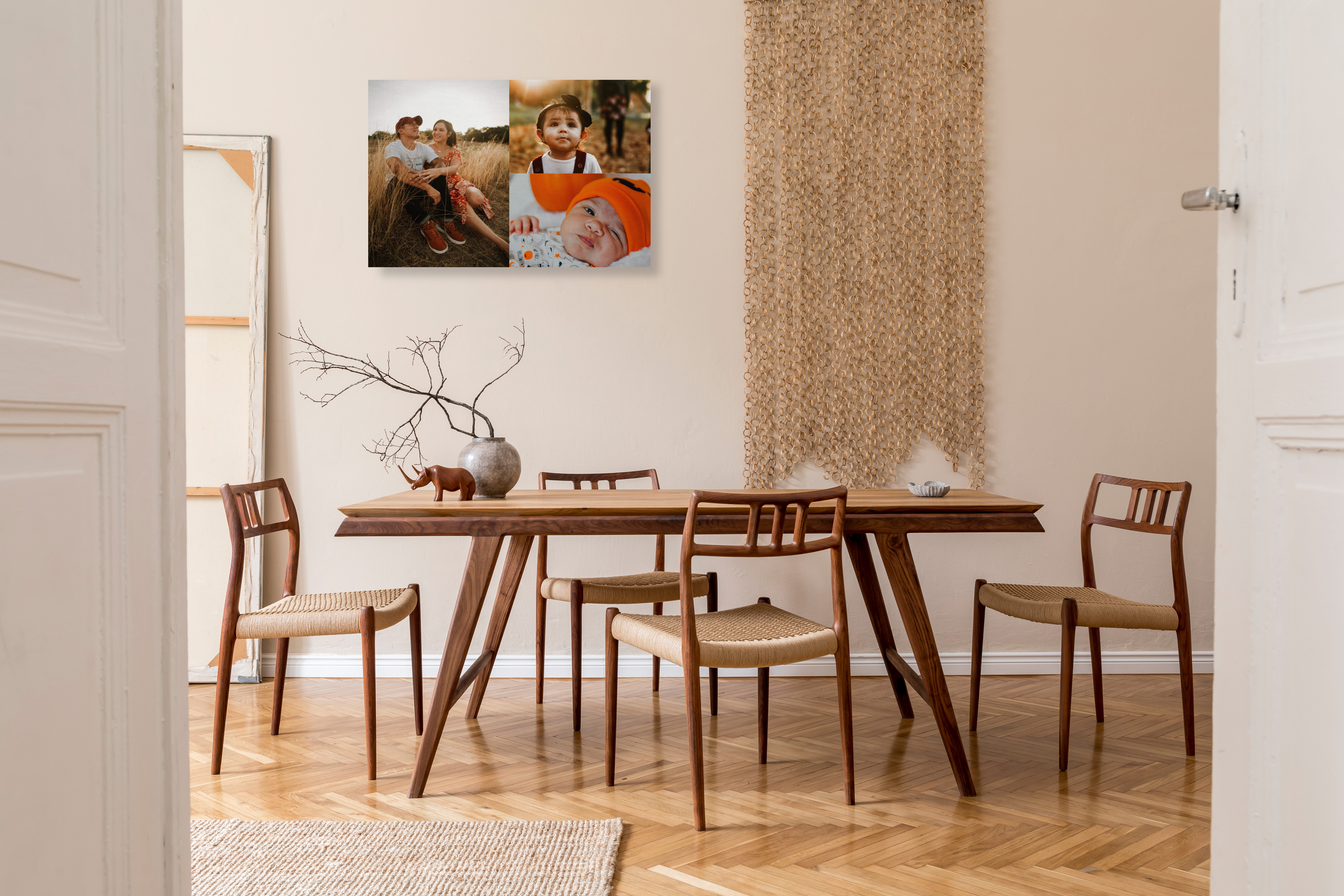 Triptych Prints
While a photo collage is all about putting several images into one, the triptych is about splitting a single image into three panels. These are the most unique and eye-catching prints you would ever use in your home. They easily draw the viewer's attention and compel them to consider the image with greater care.
The image can be split into three with different aspect ratios, but the most common is a 1:1:1 ratio. This ratio splits the image into three equal parts and offers the best continuity.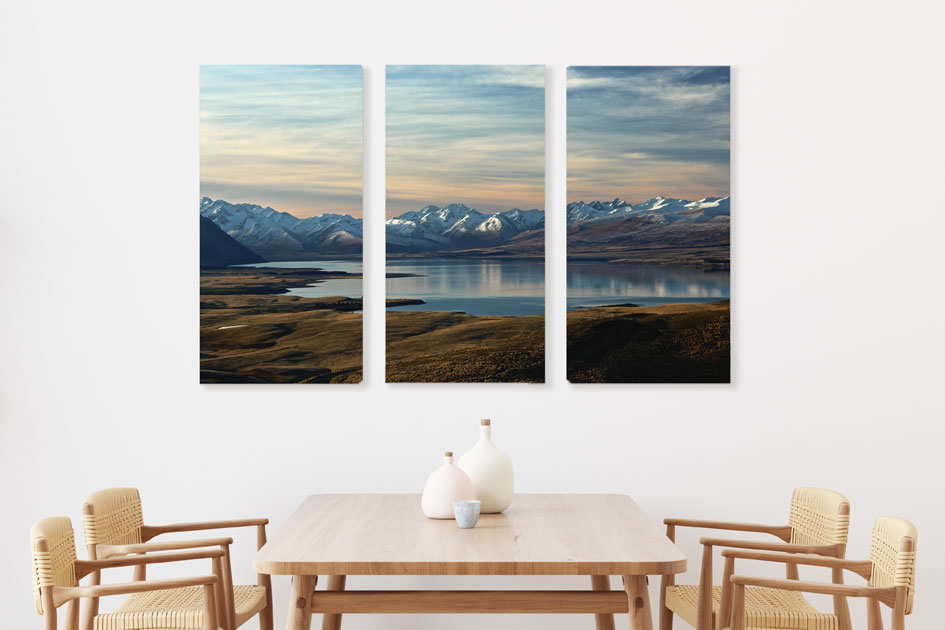 Pet Portraits
Immortalize your beloved pet with a colorful pet portrait this fall. All you need is to upload your favorite pet image and choose one of three painting styles for your image:
Oil painting
Charcoal painting
Modern-style painting
Customize the background and voila! A classic painting of your pet. As with the photo collage, you can have it framed or on a frameless canvas print.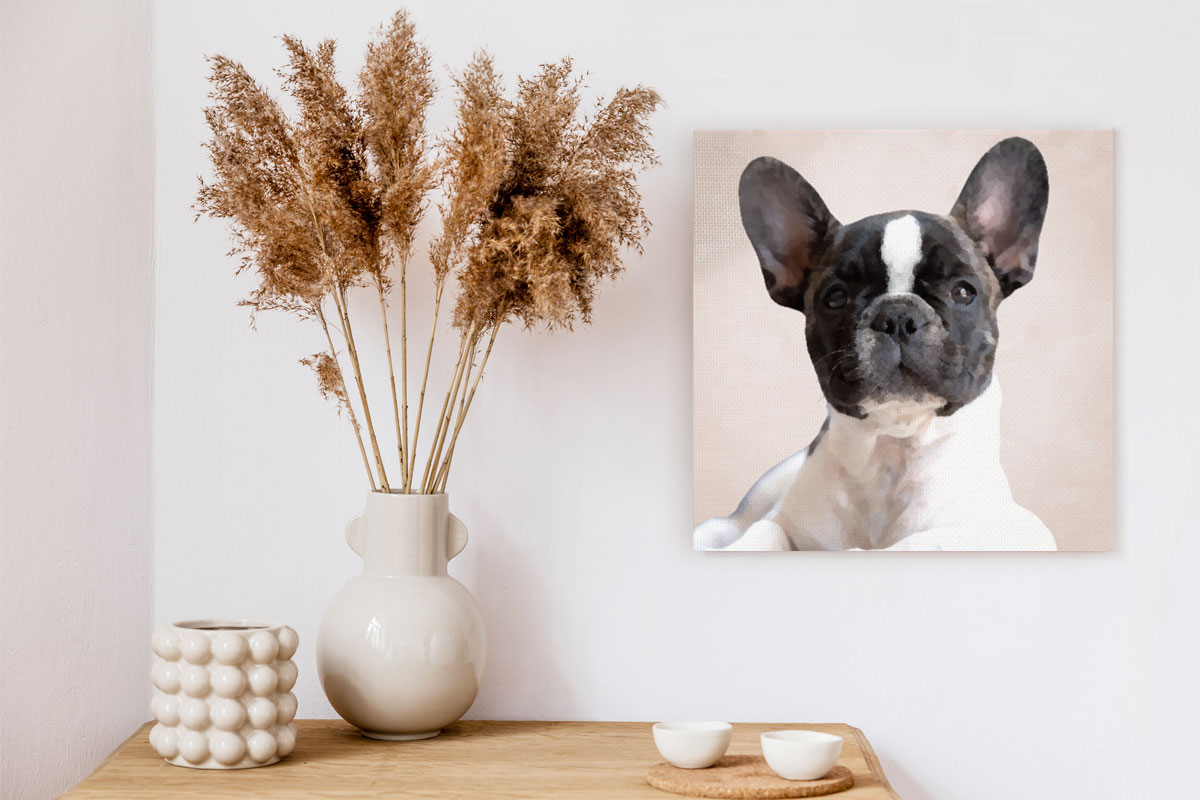 Customizing the Coziest Homes
Just as we said in the beginning, your home is your haven. It is comforting to be able to at least control what goes on in your home.
But in life, it is not often that we get everything we want, just as we want it. And that's what makes Canvaspop different. We help you create exactly what you want for your home. In fact, we specialize in it.
Contact us for consultation on what kind of art would best suit your home and capture the memories and emotions you intend it to. We work with you, for you, and guide you towards creating the home of your dreams. Your memories, our mission.