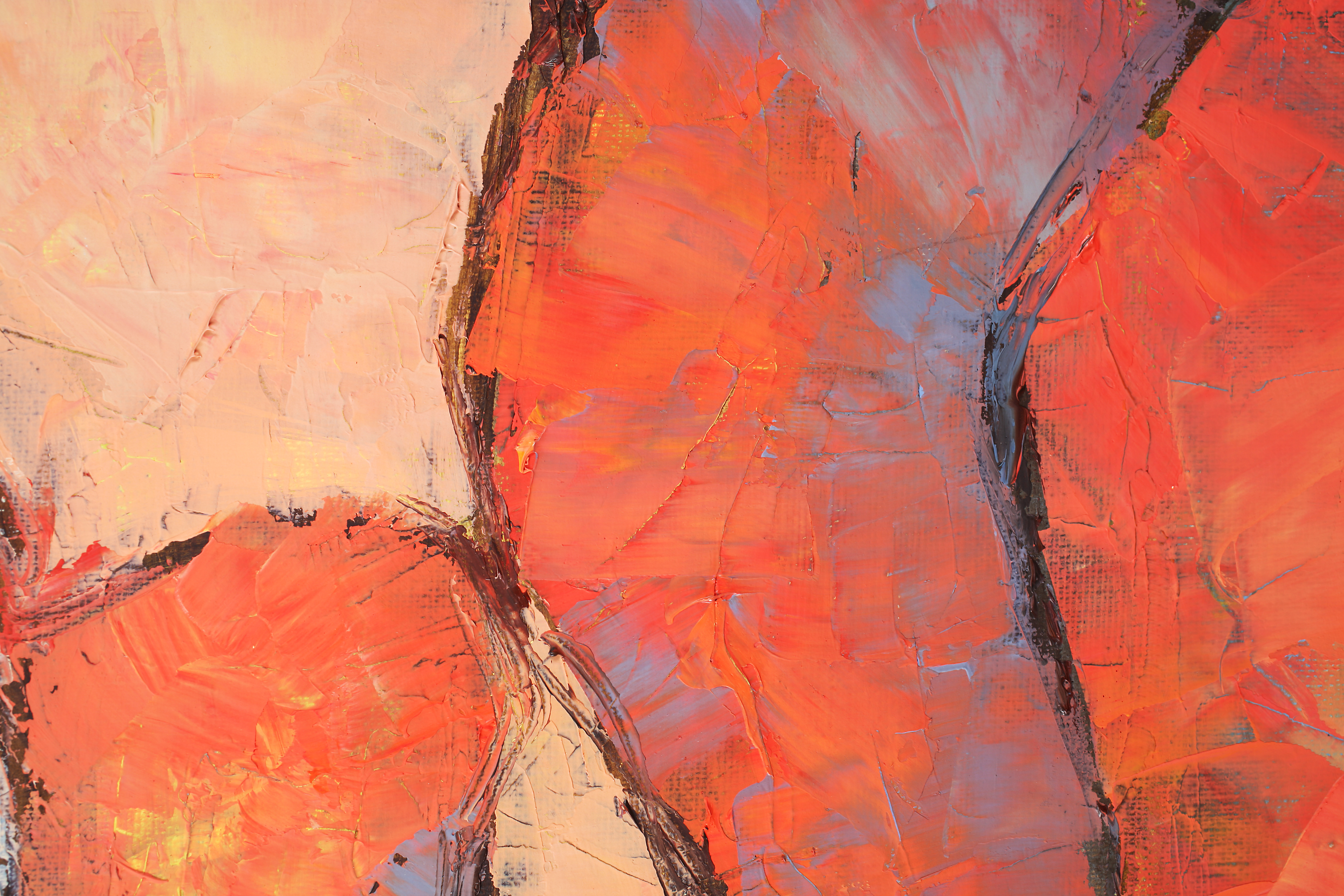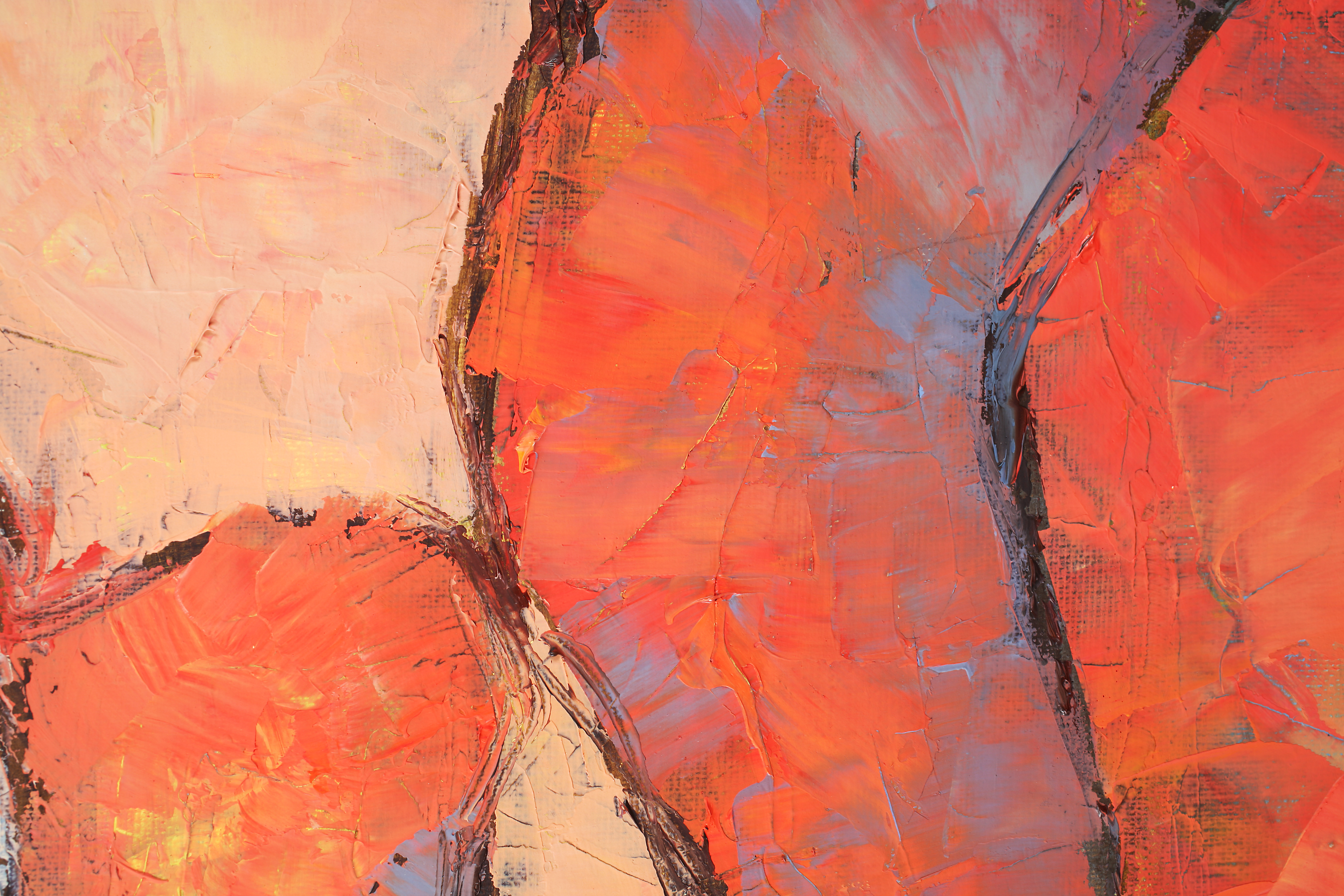 Enhance your home with abstract art
By Amy Wright | Apr 22, 2021
Your home should be a reflection of you. Your tastes, your experiences, your view of life… all of these can provide inspiration for how you decorate your living space. And one of the best ways to express the indefinable qualities that make up your unique personality is with abstract art.
This is because, out of all the genres and styles of art, abstract art is perhaps the most open to interpretation. Color, form, movement, and technique all come together in striking and surprising ways. Abstract art simply captures the imagination on a level that few other things can.
There's a great big world of abstract art out there to choose from—so much so that it can be overwhelming. So we've put together this short but definitive list of tips to help you approach choosing abstract art (whether it's in the form of framed prints, custom canvas prints, etc) that will express your personal style and enhance your home.
Forget about what's fashionable
Just like with clothing, different styles of art fall in and out of fashion. Some years Rothko-like color fields are the rage, and others it's all about geometrics in the style of de Kooning.
While it's fascinating to see how mass taste ebbs and flows, it's important to establish your own particular taste that doesn't turn with the tide of public opinion.
After all, you're most likely selecting art that you plan to live with for a while (unless you like to redecorate every season, which is fine, too!), so don't let the fad of the day have an outsized influence on what you choose.
Trust your gut
Art can be intimidating. And it doesn't help that there's a certain elitism around abstract art in particular that can cause us to second-guess our own inclinations.
But the truth is, art was never meant to be confined to the chilled air and eggshell walls of galleries. It's meant to be woven into the tapestry of your life and to take up space in your heart, mind, and home.
Our advice? Go with what moves you, whether it's popular or "has merit" or not. And don't worry if you can't explain your preference to others. It's what you like, and that's enough.
Consider your space
The art you choose has to work with the room you intend to hang it in, and this is where scale becomes all-important. A small painting can get lost on a big wall, and likewise, a mural-sized piece will overwhelm a smaller room. So take some time to think about where your abstract art print will call home and what makes sense for the space.
Think about the mood you want to create
While we're on the topic of space, you'll also want to give careful consideration to room choice in terms of mood.
Think about where you plan to hang your art prints, what those rooms are typically used for, and how you prefer to feel when you're in them. Some art creates a calm, relaxing atmosphere, and some adds a jolt of color and energy. Because of this, your selections will likely be different for your foyer, home office, bedroom, and living room.
Show your true colors
If you have established accent colors in your home decor, you can use them to guide your choice of abstract art. If, for example, you have splashes of burgundy in your rugs, throw pillows, or end tables, choosing an art print with a prominent streak of burgundy (or related colors, such as maroon and port) will tie everything together in a way that looks polished and professionally put together.
When in doubt, stay neutral
A neutral color palette will play well with any kind of decor. And there are plenty of abstract art prints to choose from that keep their color spectrum within the realms of gray, brown, black, and white. Some of the most striking and memorable abstract art uses strictly black and white for maximum visual contrast. Another bonus of choosing prints in neutral colors is that it helps to create a minimalist, sophisticated vibe.
Think in pieces
For the truly bold decorators, a dedicated wall hung with several coordinating abstract pieces is a great way to display the range and depth of your personal taste.
You might begin by choosing one focal print and then surrounding it with other works of abstract art that complement it. But why stop there? Pen sketches, portraits, photography, and even light installations can all work together to create a truly stunning and unique effect.
Add your finishing touches
Once you've selected the abstract art that speaks to you and works with your home, you still have a few decisions to make to fully customize your prints. The options abound from framed prints and canvas prints, to black, white, or photo-wrapped borders (or no borders at all), and triptychs. Whatever your preferences, you can have your art prints personalized just the way you like them.
If you're not sure where to start, our team of art and print aficionados would be happy to help you navigate the options.
Ready to find the perfect abstract art prints for your home? Click the button below to get started.