Customize any detail with the assistance of a dedicated designer
By Amy Wright | Apr 29, 2022
With the warmer months finally upon us, now is a great time to make some changes to your home. In addition to cleaning your home, the spring months are a great time to redecorate spaces to make them feel livelier and more inviting. This is particularly true as it pertains to wall art and canvas prints. Nevertheless, if you are not aware of your options, transforming the interior of your home can be a tedious and frustrating task. Luckily, we have a team of expert designers here at Canvaspop that are ready to help make the most out of your creations.
Why you should work with a dedicated designer
Outstanding Customer Service
One of the top benefits of working with a dedicated designer is that they offer outstanding customer service. Our dedicated designers are skilled at photo editing and creating print designs of all kinds. They are experts at editing old photos to make them look brand new, photoshopping out unwanted elements, retouching images, adding photo effects to elevate your images , and much more. Also, since they are experienced in creating custom prints for people from all walks of life, they can be great advisors when it comes to making decisions on how your prints should appear. Either way, they go above and beyond to cater to the needs of each customer and offer them personalized solutions that help bring their unique visions to life.
One-on-one customization
Additionally, working with a dedicated designer allows you to get one-on-one attention. Rather than using online software or going the DIY approach, a dedicated designer will be there to help you complete the process from beginning to end. This allows you to get attention each and every time you have a question, comment, or concern. You get the opportunity to pick the brain of an expert who is adept at creating custom prints of all kinds. This will allow you to leverage their vast amount of knowledge to your advantage when it comes to sizing, editing and choosing the perfect print for your space.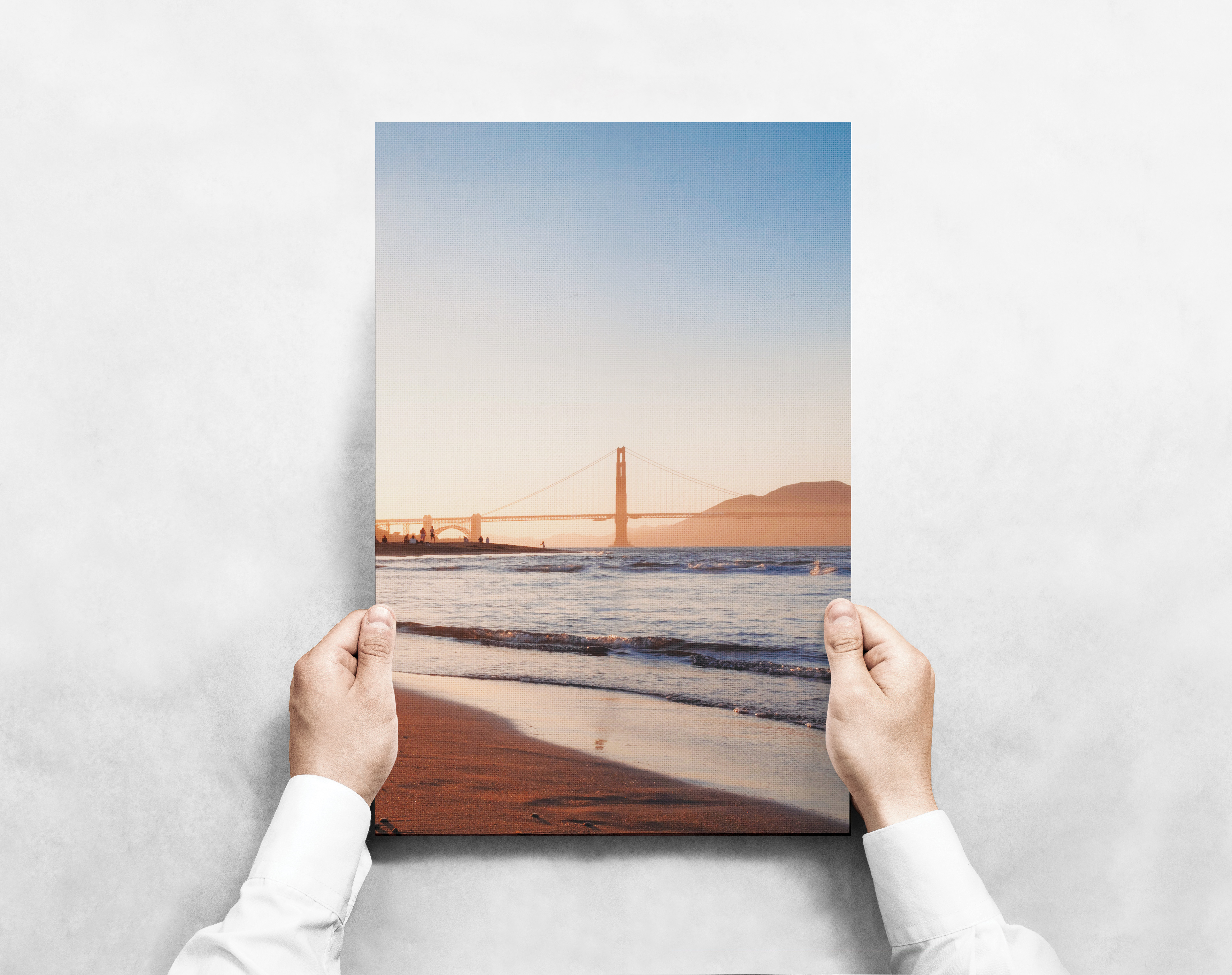 Suggestions and revisions
In keeping with that notion, one of the biggest benefits of working with a dedicated designer is that they offer suggestions and revisions. Although they go above and beyond to bring your unique visions to life, at times, they must make alternative suggestions for revisions. In other words, there are times in which the photos and designs you have chosen are not compatible. Rather than delivering a low-quality print, a dedicated designer will alert you of the issue and make suggestions for revisions that will make the print look as good as possible. Our team of designers take special care to optimize your photos. We always send Free Digital Proofs for you to approve before they go to print so you get exactly what you want!
Either way, you can request the advice of any of them as needed. In addition, our in-house design team is trained to help with photo optimization and print sizing, and other professional suggestions.
Work with a variety of experts
Moreover, since our team is composed of talented photographers, designers, and artists, you have access to a wide variety of perspectives. For instance, if you are working with an artist, they can help you create custom canvas prints that are artistic and look beautiful on your wall. Alternatively, if you are working with a photographer, they can help you select the best prints to include on your photo wall. If you are working with a designer, they can help you decide the best way to display your designs.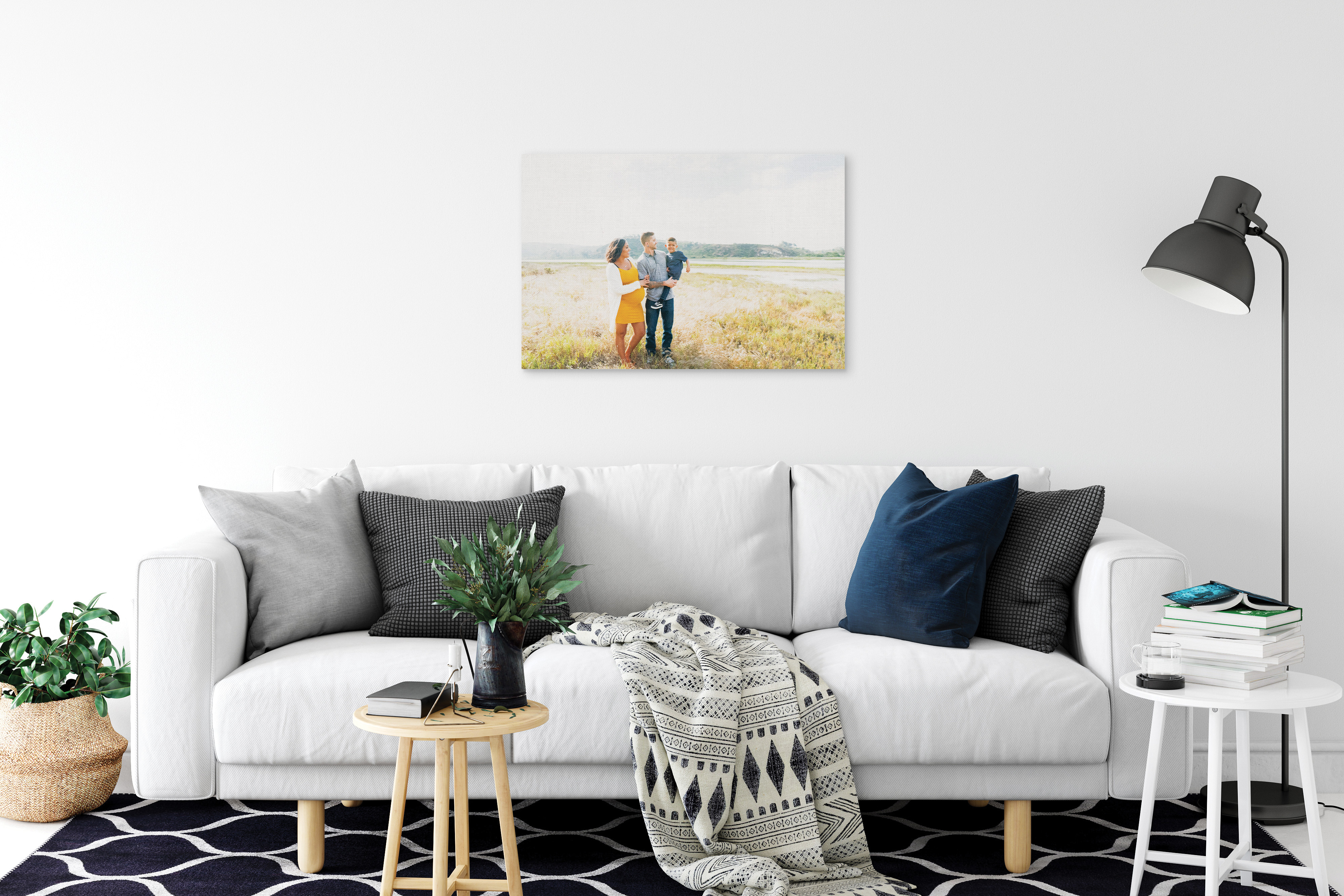 Free digital proofs
Lastly, when working with a dedicated designer, you receive Free Digital Proof Every order goes through our internal quality control process before it's printed. A designer looks at every image to make sure it's perfect. We will then send Free Digital Proof with every purchase so that you can approve your order before it goes to print. This allows customers to see exactly what the print will look like before it is printed. Therefore, you can see exactly how the photo will appear and make changes as needed. During the proofing process, you can reach out to customer service as much as possible.
Ready for custom canvas prints?
Overall, if you are considering ordering custom canvas prints, Canvaspop is an excellent choice. With a varied team of experts ready and willing to assist you, working with Canvaspop can be an excellent way to select, design, and create custom canvas prints that will look great and stand the test of time. With thousands of satisfied customers, Canvaspop is seasoned in helping people choose and design their prints in a way that makes them proud to display them. No matter if you want to print wedding photos, baby's first steps, or any moment in between, Canvaspop has what it takes to make your pictures and designs pop.