Choosing Art for Your Kid's Room
By Amy Wright | May 17, 2022
So your kid wants a bedroom makeover? There are a few things to take into consideration when it comes to redecorating your kid's room.
Things such as:
Their hobbies, interests, personal tastes, etc.
Their age and how they can grow into the room
The amount of space you have to work with
Once you've answered those questions you and your kid can start brainstorming a theme for their bedroom.
Don't be afraid to mix patterns
We get it, mixing patterns can be daunting. But too much of the same thing is never a good thing. So mix it up, have some fun, and of course get your kid's input on the colors and patterns they like.
Have fun with color
When decorating your kid's room, loud colored walls don't have to be your first step. You don't want to find yourself repainting when they outgrow the hot pink or lime green walls.
You can keep their bedroom white or gray and add in smaller bits of color to make a kid's room creative and playful. Choose your kid's top 2-3 favorite colors and figure out ways to make them work as accent colors for their new and improved bedroom.
When it comes to finding colorful accents, a simple piece of wall art can add that pop color to your child's room, but can be easily changed with age.
Create wall art out of the things they love
Does your daughter love baseball? Does your son love his pet cat? Creating canvas prints or framed prints around the things they love is sure to score you major Best Parent in the World points. Whether it be printing a photo of their favorite car, animal, or sport, make sure to create a space that inspires creativity and happiness. Better yet, get them involved in the process and let them create and customize their canvas print.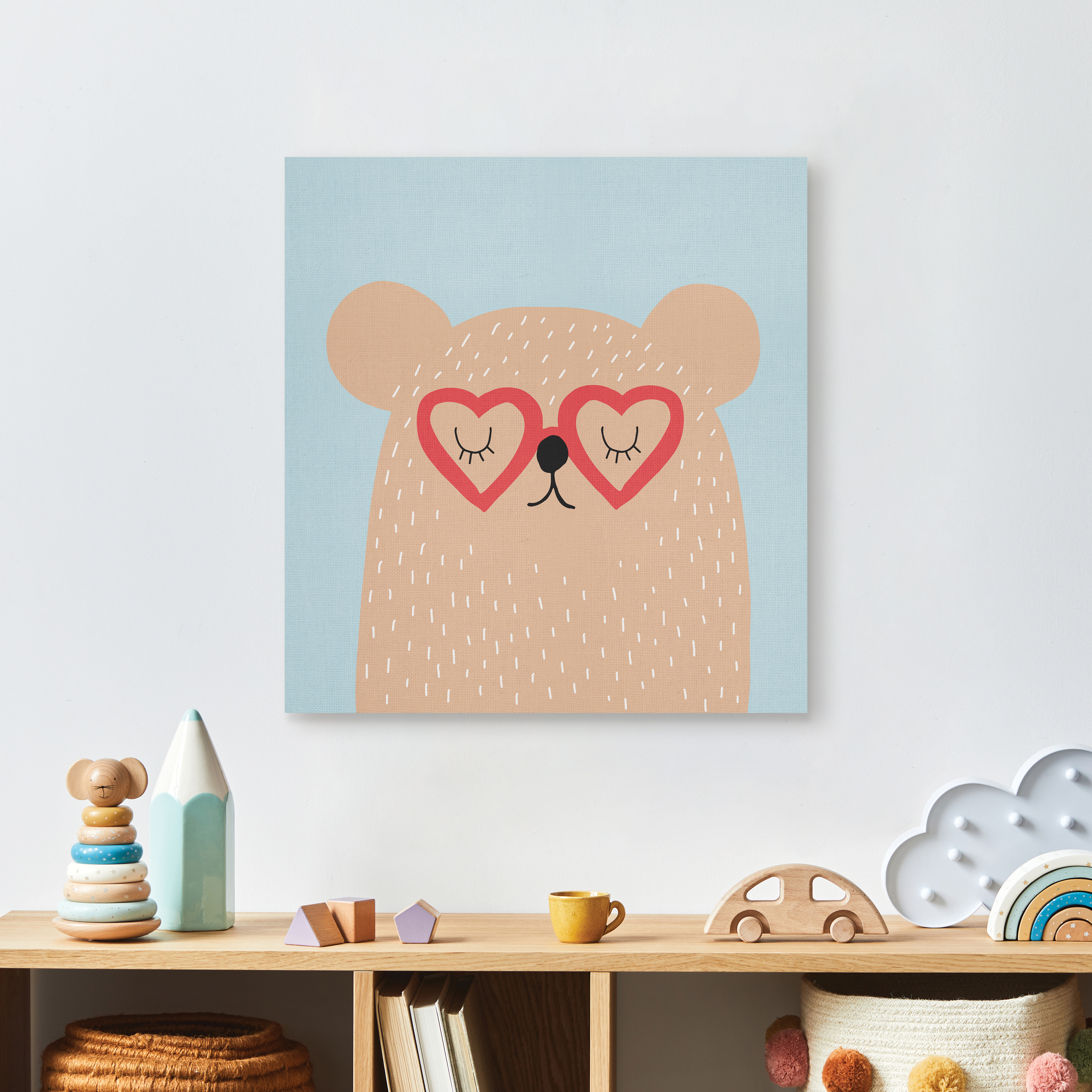 Create a space where their imagination can run wild
Give them the tools and resources to be creative. Whether that's putting up chalkboard wallpaper, building them a reading nook, or something else, there's no shortage of fun interactive things you can set up.
Show them what's important
Hang up framed prints or canvas prints of the entire family. We've talked about how it's beneficial for children to see photos of their family around the house before, why not take it a step further and put those photos in their bedroom? It'll instantly put a smile on their face when they wake up every morning.
Keep it simple
Don't overthink it. Your child likely has an idea of how they would like their room to look so plan around that.
The options are endless, so let your imagination run wild with your kiddos and have fun with it!
Ready to create wall art that your little ones will love? Click the button below.