Exploring art mediums: from canvas prints to metal artwork
By Amy Wright | Oct 31, 2023
The power of art in home decor is integral in putting together a room and creating an environment where you feel relaxed, happy, and most importantly, you feel like the art reflects you. Surrounding yourself with stunning visuals and happy memories gives your living space character and emotion to make it feel like a real home.
Dive into the realm of art mediums, where canvas prints stand as a testament to personal taste and style. They're not just a choice; they're an expression, a piece of your story told through images that speak to you. As we traverse the world of art, we recognize that each art medium holds a unique power to transform a house into a personalized living space.
Venturing further, we will touch on metal prints—a dazzling showcase of durability and design. In the sphere of wall art trends, they offer a fresh perspective, a way to infuse modernity into traditional spaces. Canvas and metal art pieces come together to spin a visual narrative, transforming your walls into a thoughtfully curated gallery of moments and reflections.
In a world where there are endless ways to express yourself, it's easy to start by diving into wall art mediums to see what inspires you. Let's explore the diversity of art that can elevate your home from ordinary to extraordinary. When we mix and match different textures, splash around colors, and play with shapes, we're inviting art to work its magic in our own spaces. It turns into a personal vibe of creativity and inspiration that's as unique as we are.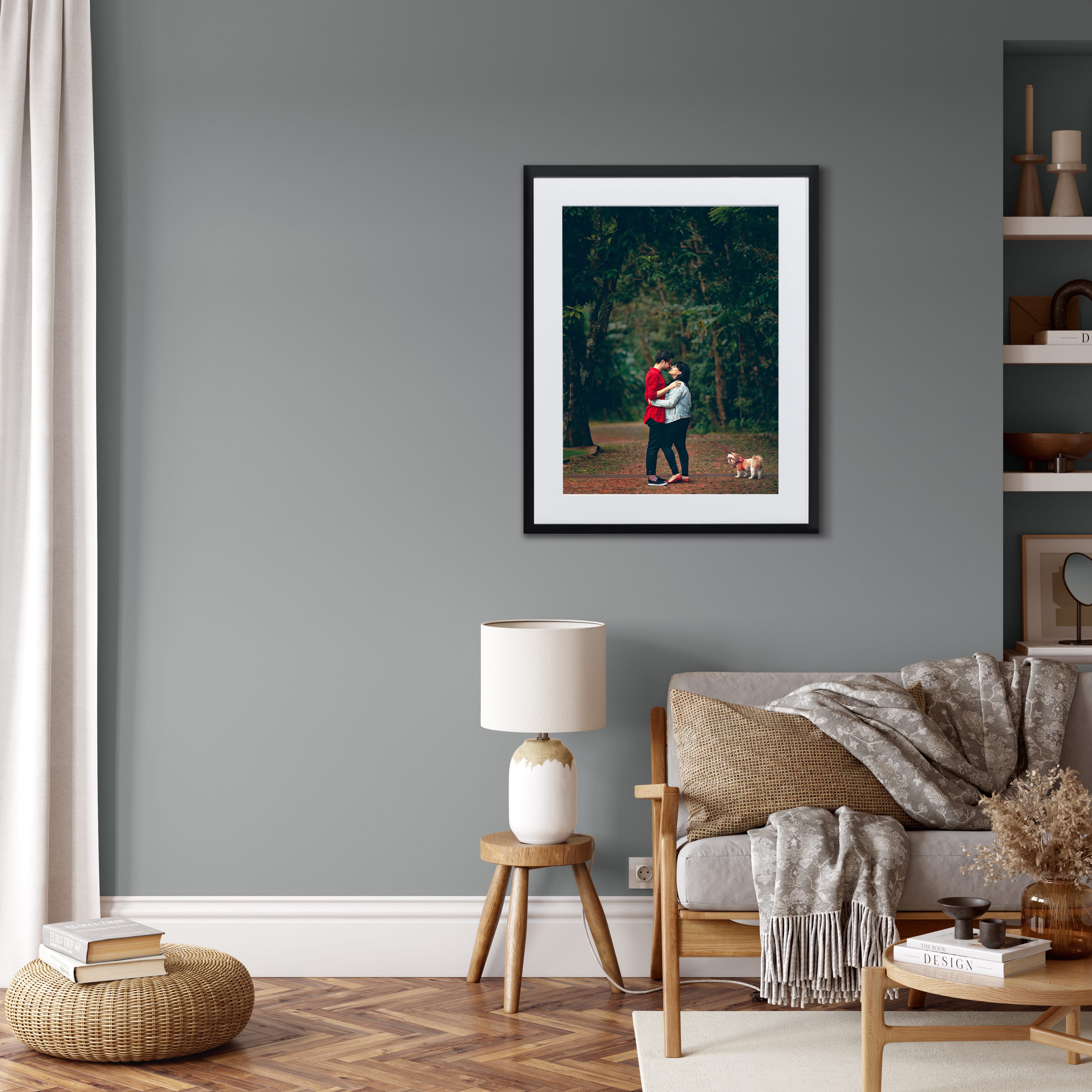 The timeless appeal of canvas prints
Sure, you can go to any big brand store and grab a print that thousands of people already have, but there is something special about choosing your own personal art that reflects you. Canvas art gives each print a lifelike quality, making it a favorite among art lovers.
Whether it's a custom wall art piece that encapsulates a memory or a carefully selected print that harmonizes with your home's aesthetic, the versatility of canvas art is unmatched. The rich texture and depth of canvas allows it to be the centerpiece of interior decor trends, providing a warm and inviting ambiance to any room.
The charm of canvas prints also lies in their adaptability. They can seamlessly fit into a variety of decorating ideas, from the minimalist to the avant-garde, making them a staple in the realm of unique wall art. With each canvas telling its own story, it's easy to see how these pieces have become synonymous with personalized living spaces, setting the standard for custom artwork in the home.
It may be tricky to think of the perfect image to walk by every day, so it can help to have a general theme to stick to. Some theme examples could be a warm nature vibe, with lots of soft greens and elemental colors to help you feel more connected to the outdoors. You could transform your bathroom into a tranquil beach paradise with the right art, creating your own personal spa!
You could also look around your home and choose the colors that pop the most and create complimentary art around those colors. Let's say your curtains are purple, why not look into images that have similar tones in them to create colorful synergy in the room. This synergy not only enhances the existing decor but also personalizes the space, creating a visual dialogue between the artwork and its surroundings.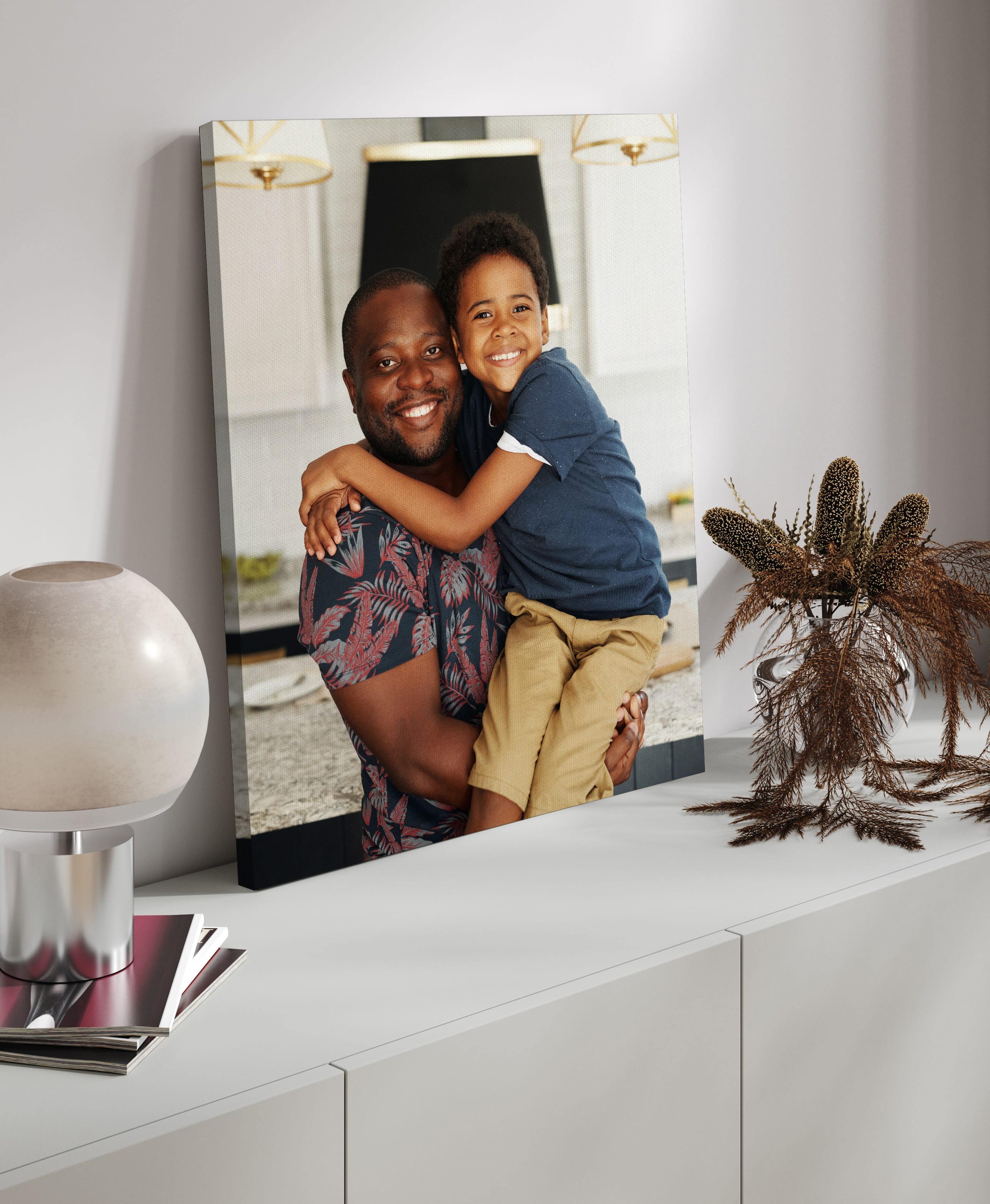 Modern elegance with metal artwork
While canvas prints may be the stars of the art world, it doesn't mean that there aren't more creative directions for wall decor. Metal artwork is getting increasingly popular and it's a more unique way to showcase your favorite image. Metal art is the perfect example of modern sophistication, with its sleek lines and industrial flair bringing a contemporary edge to interior design. Even better, metal can capture and play with light in a way that canvas art cannot.
Metal artwork is not just a choice; it's a statement. The clean lines and reflective surfaces bring a contemporary edge to wall decor, making each piece a focal point of design inspiration. Metal prints boast a high-gloss finish that makes colors pop and images leap off the wall. Metal prints, in particular, have become synonymous with modern elegance, offering a dynamic and resilient alternative to traditional wall art ideas. Whether it be a gift for someone who prefers a more industrial look, or maybe you know someone who works with metal and they would appreciate a piece that suits their style.
From their robust construction that resists fading and water damage to their seamless blend with modern aesthetics, metal artwork is becoming an increasingly preferred medium for those looking to make a lasting impression. They can be perfect for those looking to push the boundaries of their interior design, offering an adventurous alternative to conventional decoration methods.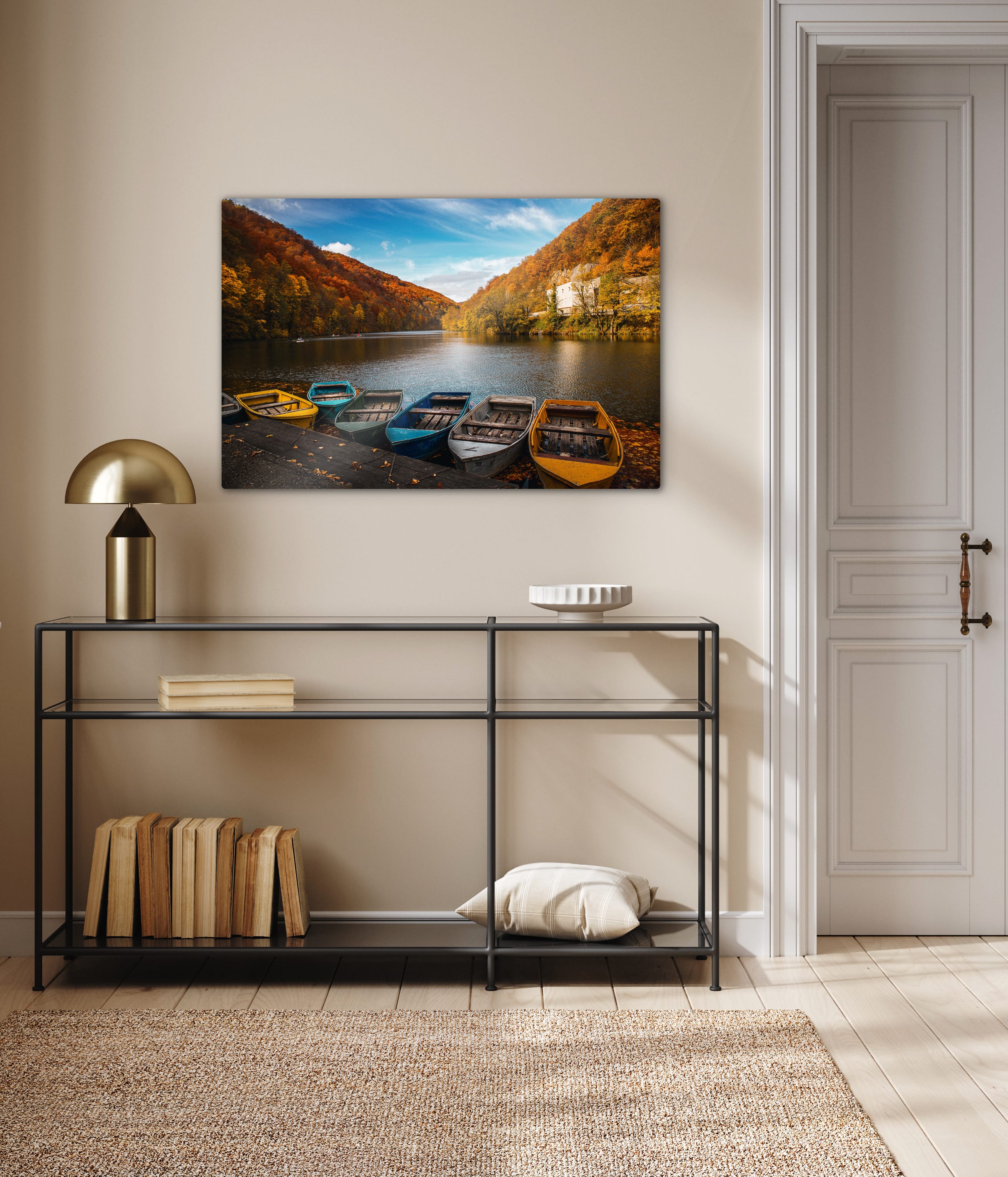 Beyond canvas and metal
Our exploration into art mediums extends well beyond the familiar territory of canvas and metal. Collage and triptych prints, for instance, offer fresh perspectives and invite personal expression, allowing for the curation of a gallery that is truly reflective of individual tastes. These methods introduce new textures and layers, becoming integral decorative elements that contribute to the narrative of a home. Collages merge memories and inspirations into a visual symphony, while triptychs divide a story across three panels, each segment a chapter that entices the eye and engages the mind.
At Canvaspop, the celebration of artistic diversity is paramount. Our array of framed prints brings a timeless elegance to your displays, capturing memories or selected artworks in an array of finishes that enhance any room's decor. The perfect frame acts not just as a boundary, but as an extension of the art itself—amplifying its message and anchoring it within your space.
This journey is about crafting an atmosphere that narrates your unique tale through diversified art forms. It's about the pieces you select to converse with your space, embodying your story, your evolution, your distinct essence.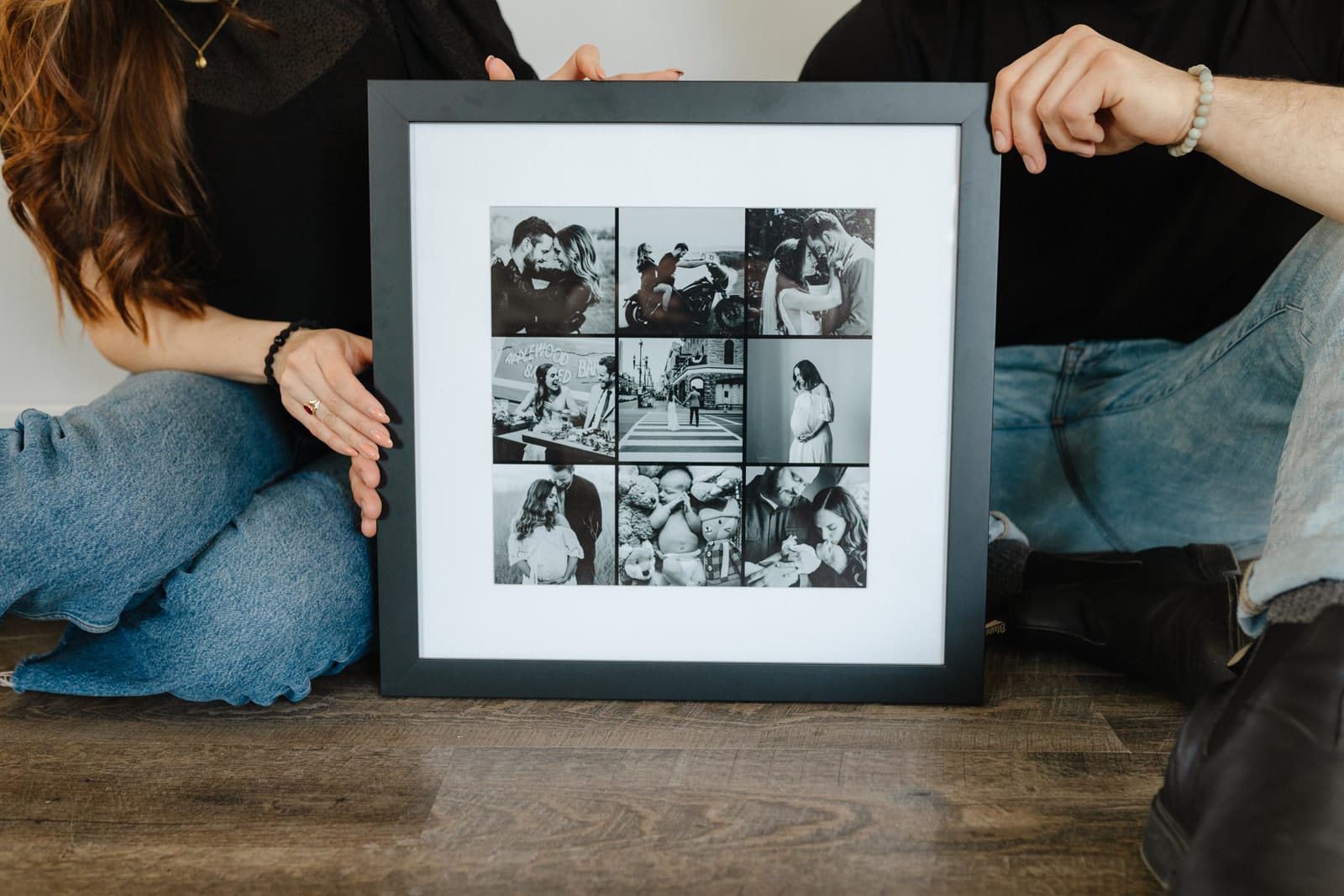 Creative home decor ideas
Mixing art mediums in your home is akin to concocting your favorite cocktail—each ingredient combines to create a flavor that's distinctly yours. Pairing different textures and finishes can elevate your interior design from simple to sensational. Consider the stark contrast of a bold, dramatic metal print set against the softness of intimate canvas prints. The interplay between the two can create a striking visual narrative that invigorates your space with energy and elegance.
Imagine introducing a large, eye-catching metal piece in your living room, flanked by a series of smaller, delicate canvas prints that invite close-up appreciation. The contrast in sizes can serve to highlight each medium's unique beauty, creating a gallery-like atmosphere that is both personal and inviting. It's about creating a layered look that adds depth and interest to your walls.
Incorporating three-dimensional art, such as sculptures or mixed media pieces, amongst your two-dimensional hangings can add a tactile dimension to your home. The beauty of this approach lies in its flexibility—there are no hard and fast rules. Art is meant to be playful and personal, and your home is the canvas upon which you can express your individual style and preferences.
Remember, art in home decor is not about matching—it's about what you love. It's perfectly acceptable to place a traditional canvas landscape alongside a contemporary metal sculpture or to mix a monochrome photograph with vibrant abstract paintings. Your space is your story; let it be an authentic reflection of your life's passions and experiences, a collection that inspires joy and sparks creativity with each view.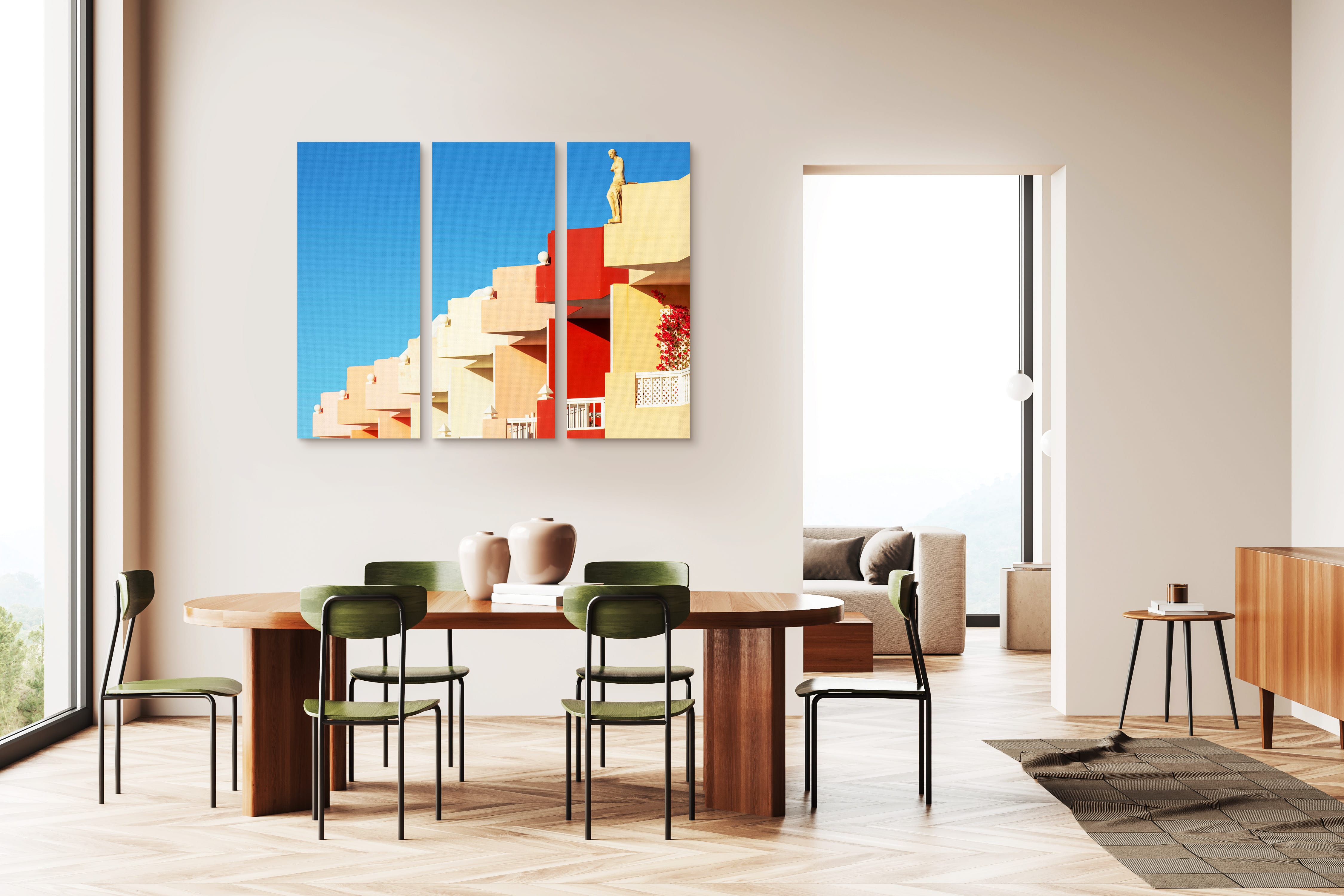 Don't be afraid to play
With a multitude of mediums at our disposal, the adventure of personalizing our living spaces with art becomes an exciting journey. Canvas and metal prints each offer a unique spectrum of emotional and visual experiences, enabling us to tailor our environments to our personal styles.
The world of wall art is rich and diverse, offering endless possibilities for personalization. Canvas prints, with their classic elegance and timeless charm, are a tried-and-true favorite for a reason. They bring warmth and depth to any space, serving as a canvas for our cherished memories and artistic inclinations. Metal prints, on the other hand, with their sleek finish and modern appeal, are for those looking to step outside the traditional confines of wall decor. They make a bold statement, reflecting not just light, but the innovative spirit of the homeowner. Both mediums allow for a wide range of personal expression and artistic freedom, ensuring that there's something perfect for every taste and every home.
As we wrap up this exploration, it's evident that whether one leans towards the classic allure of canvas or the cutting-edge vibe of metal, art in all its forms has the power to transform a space. It's not about following the latest trends, but about creating an ambiance that resonates with your individual sense of beauty and comfort.
Inviting art into your home is more than just a design decision; it's a way to enhance your daily life, to stir the imagination, and to create an atmosphere that is as unique as the individuals who reside within. So take a step forward, let your walls speak, and let your space be a reflection of your journey, your passions, and your dreams.