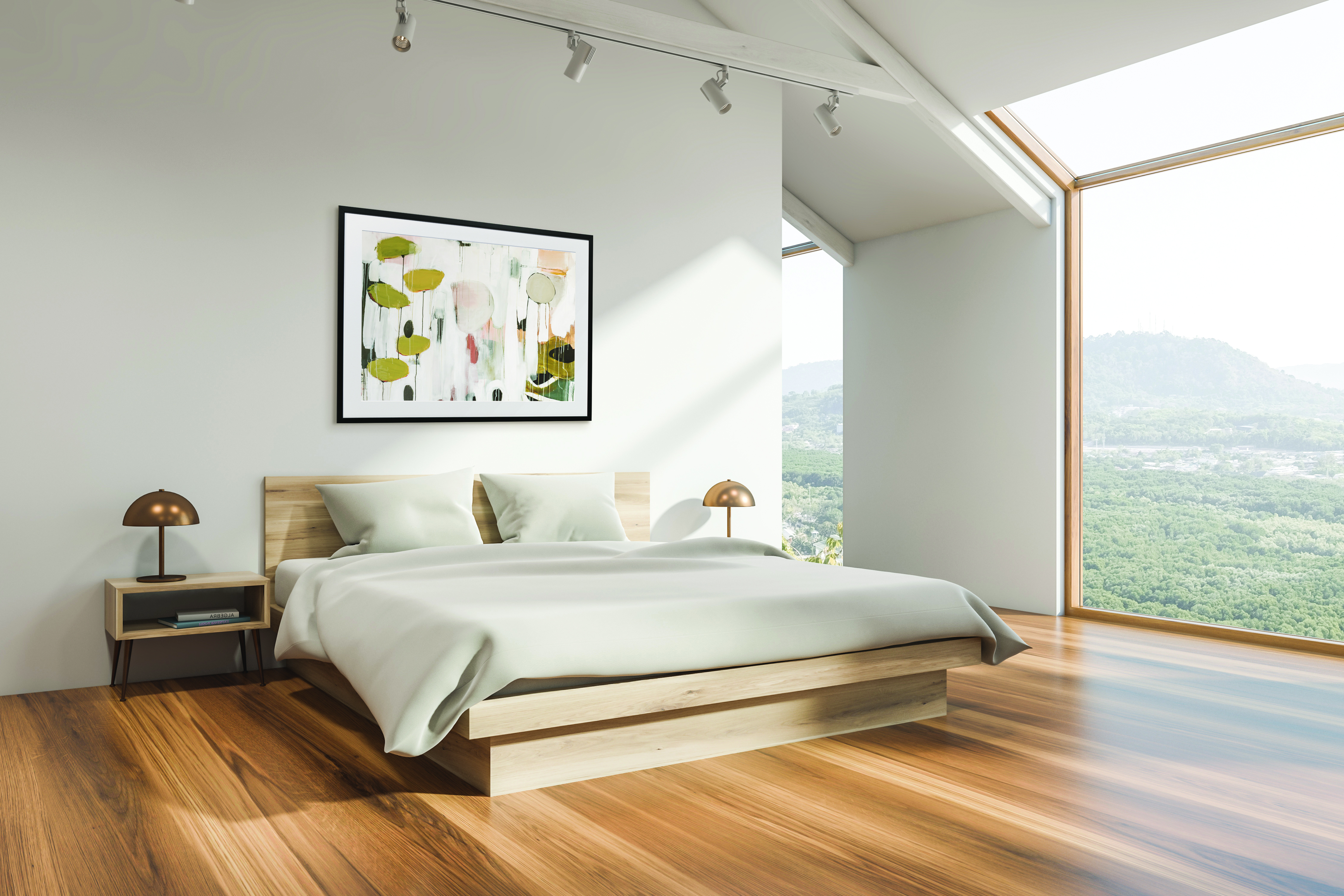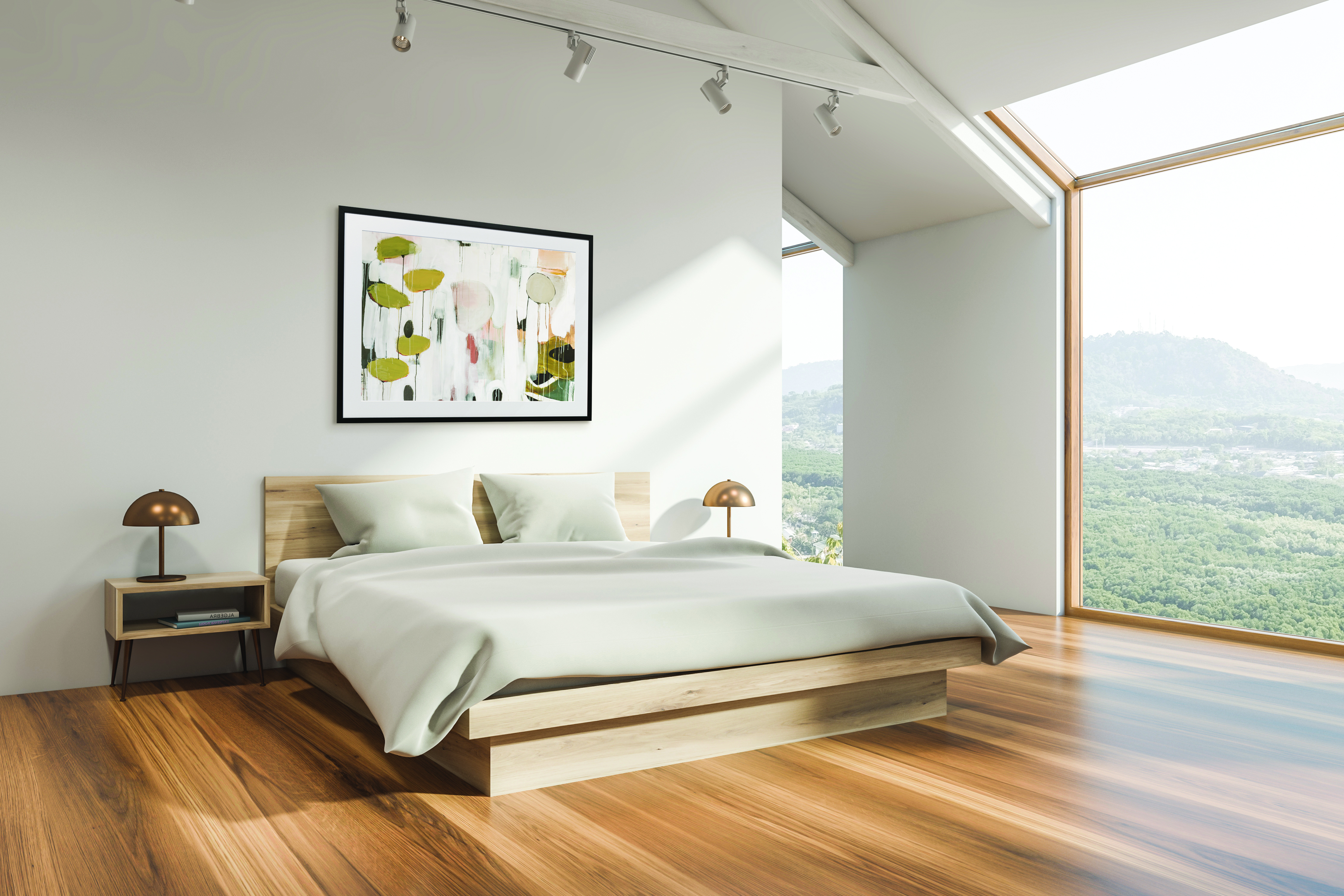 Add easy elegance to your bedroom
By Amy Wright | Apr 28, 2022
When it comes to interior design in your bedroom, most people agree this space should feel like a quiet, relaxing escape from the busy day-to-day. Whether you're a homeowner or a renter, Canvaspop has a few ideas to create this elegant sense of restoration in YOUR bedroom with decor that works for married couples, busy professionals, moms, and interior design enthusiasts alike!
Some of the elements that go into creating your most perfect, luxurious bedroom are rich fabrics like velvet, thick curtains hung high from the ceiling, extra seating spaces with lots of pillows, soft rugs, and a touch of greenery from plants. Choose deep or muted colors for a moody vibe, or go with white and neutral tones for that light, bright retreat. And of course, the most important part: the photos and art you choose to complete your space! Read on for Canvaspop's top ideas for bedroom art.
Personal photo prints for the bedroom
When it comes to the bedroom, Canvaspop recommends choosing special personal prints that make this private space feel like your own. What could be more luxurious, personal, and private than boudoir photos? Whether you take these together or surprise your spouse with a gift, boudoir-style photos can create that special sense of elegance in your bedroom.
If boudoir photos aren't your thing, or your bedroom needs to be a more family-oriented space, another great option is to select wedding photos of just the two of you sharing intimate moments on your special day. Having that reminder of your love and celebration fills your bedroom with positive energy.
On that note, if beautiful images of your family are what fill you with joy and relaxation, choosing portraits of your children, beloved pets, or elegant images from a family photo session might be the perfect prints for your personal space.
Having that reminder of your love and celebration fills your bedroom with positive energy. Try applying Canvaspop filters to your favorite photos of family beloved pets, or elegant images from a photo album you found online.
One of our other favorite ways to make your bedroom a luxury retreat? Choose framed prints of your vacation photos! After all, when do you feel more relaxed and restored than on a wonderful vacation? Relive those moments in the space where you wind down every day.
Also, consider using your own photography for a gallery wall or statement art piece in your bedroom. If you've taken pictures of beautiful scenery or places that hold meaning for you, don't let them languish on your camera roll! Use Canvaspop to bring those spaces to life and celebrate what matters to you.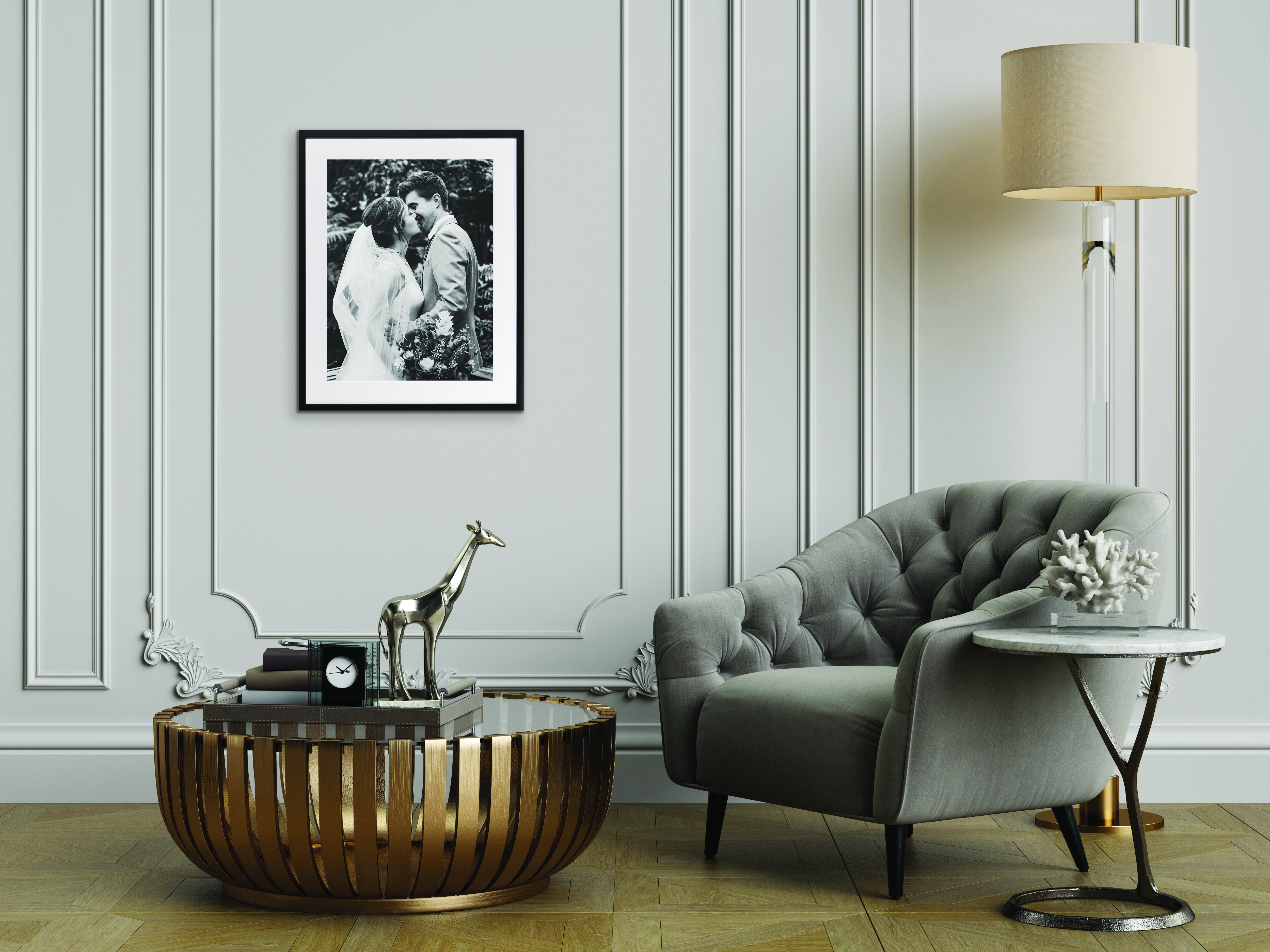 Statement wall art for the bedroom
Another avenue to creating the elegant, relaxing, and restorative bedroom designs of your dreams is to choose statement wall art from Canvaspop Art. If the variety of personal photo styles we recommended above just aren't really your thing, or if your bedroom has multiple spaces that could use some art love, our selection of designer wall art for the bedroom might be just what you need.
Not a big photographer yourself? Choose from a selection of our fabulous professional photography to create just the look you're going for. Or, take a look through our fine art options to elevate your space to a museum-quality look!
Whether your style calls for modern or geometric abstract art, or if your passion is word art, or landscapes and beyond, Canvaspop has beautiful options to choose from in many different colors and sizes so you can find just what you need to complete your space.
For all of these styles, whichever you may choose, Canvaspop has plenty of options to choose from: choose a floater frame for an elevated, modern look, or custom framed prints for that classic vibe. A more eclectic style interior designer could opt for custom framed canvas prints or even a floating frame for canvas art. Home decorators looking to create inspired designs might choose to contrast statement images with Canvaspop's elegant and feminine float frames for a unique look.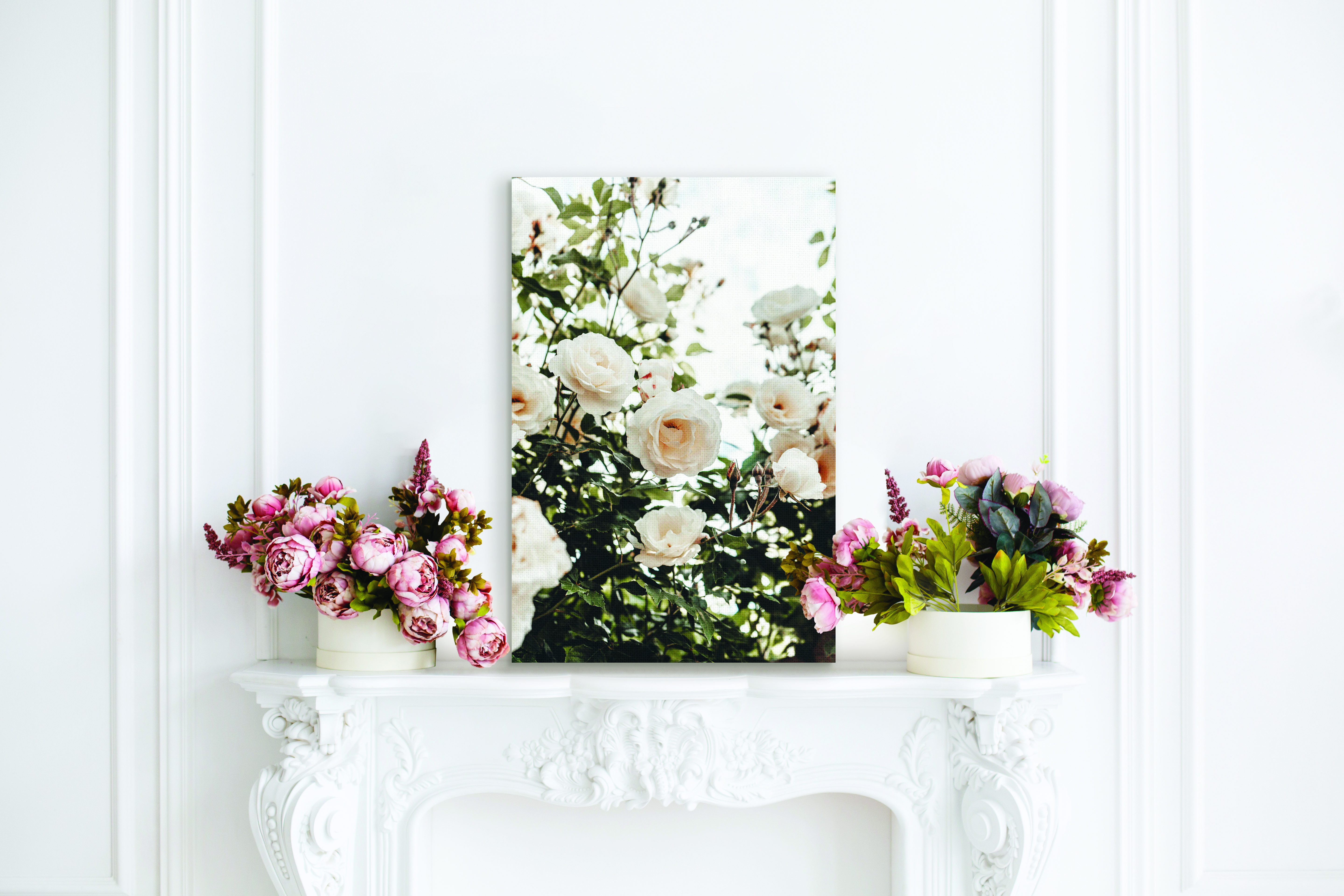 Ultimately, everyone wants their bedroom to feel like their own perfect escape. If all of these potential options feel overwhelming and you aren't sure where to start with your interior design plan, we recommend closing your eyes in the space and coming up with a list of 3-5 words that represent how you want to feel in that room. Look for art and decor that embodies those words to you, and voila!
Whether you're choosing personal prints or art you love, Canvaspop is offering 50% off photo printing for the bedroom with code CANVAS50. Get yours today and complete your elegant bedroom decor!