9 Overlooked spots to display wall art
By Amy Wright | May 20, 2022
When it comes to wall art, you may think you've seen it all. From living room gallery walls to statement pet portraits in the home office, Canvaspop's framed prints, custom word art, and beautiful canvas wall art have helped you beautifully decorate your home.
But there are quite a few places that make excellent wall art display spots that you may have overlooked. These hidden corners and forgotten niches are a blank canvas for the images and phrases you want to use to personalize your house and make it truly feel like a home. A few of our secret tips for overlooked spaces are actually outside the home–for when you need a comforting reminder of loved ones.
Whether you want to remember your best times with family or display your special occasions in unexpected locations, Canvaspop is always here to help. We hope you are inspired by some of these creative locations and encourage you to reach out to our professionals for custom inquiries. Part of what makes us unique is our customer service that supports you through every step of the ordering process.
Read on to discover the 9 best places to display your custom framed prints and other art from Canvaspop that you may have overlooked!
The Powder Room
Powder rooms are having a shining moment in the interior design world right now. You've seen them with statement wallpaper splashed boldly and brightly from floor to ceiling, and you've read the suggestions to use high end finishes for tile and counters since the small area makes it affordable. But have you considered it as a location for displaying statement art? Canvaspop's framed prints or canvas prints can find an incredible home in the powder room to be seen by all your guests!
The Kitchen
The kitchen isn't usually the first place we think of displaying artwork or family photos. It can get messy and cluttered, and we have lots of other things to store in there! As long as you don't display art right behind your sink or stovetop, however, the kitchen is a great place to add some personalization through wall art. Consider a theme that relates to food: popular kitchen art themes tend to include eggs or chickens, fruits and vegetables, or plates and silverware. For a modern upgrade, consider images of your family around the table at holidays or at special dinners on fondly remembered trips. If you're a home chef you can even start a series to take photos of your proudest plates and display your gallery wall in your workspace!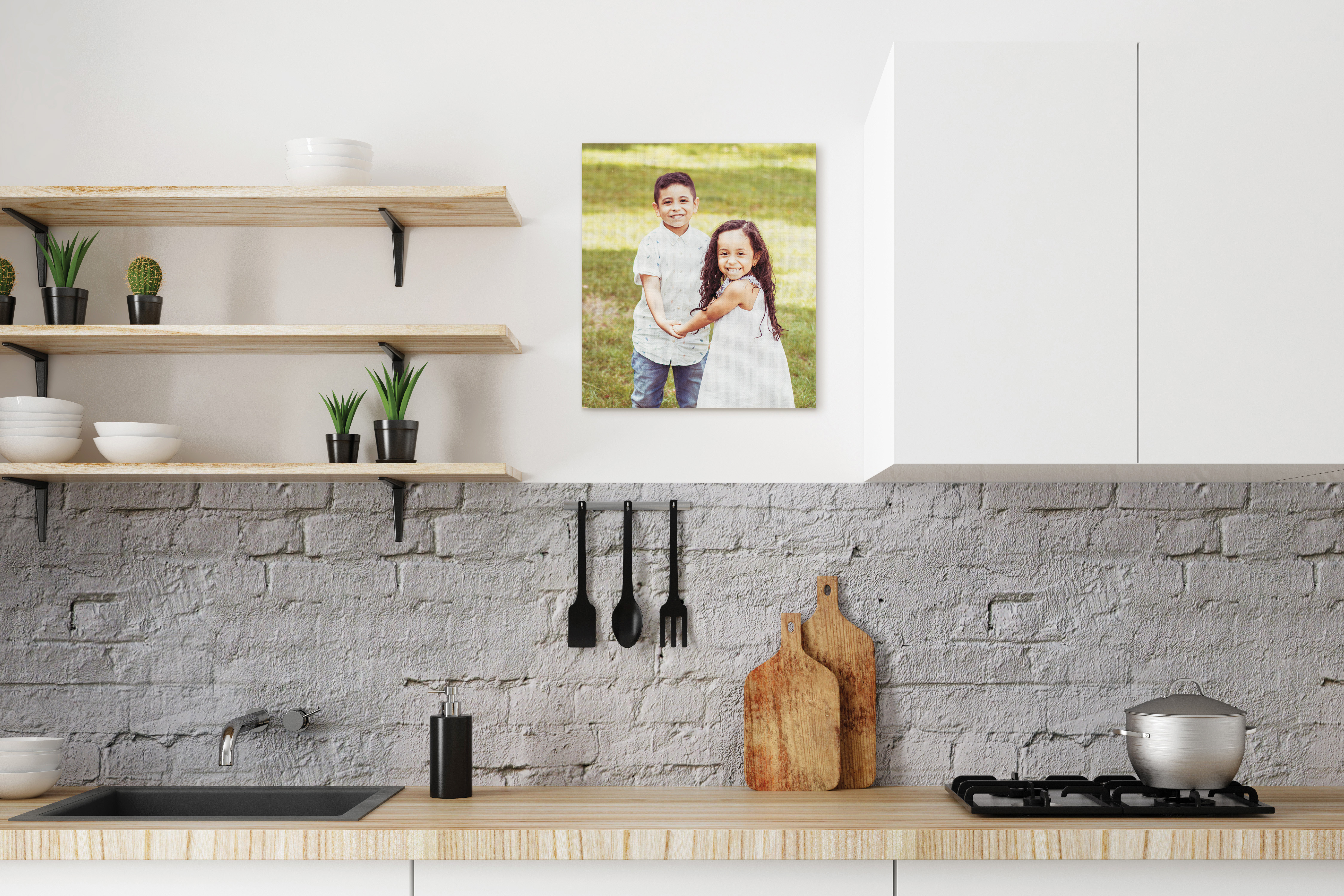 The Basement

Whether finished or unfinished, basements aren't usually on the "prime display location" list. If you happen to have a finished basement, you can treat it basically like a second living and sleeping space and decorate accordingly, although typically with a more relaxed, casual, family-friendly vibe. For unfinished basements, consider something beyond the typical storage space. Make it into a home gym or a workshop and display your favorite word art phrases to inspire you when you're in that space!
The Garage
Your garage is likely the first thing you see when you arrive at home and the last thing you see when you leave. It's also probably crammed with supplies for the yard, outgrown toys, and other items you don't have the space for on the inside of your home. Get that garage organized and under control so it can be more functional for yourself and your family. If you're making it into a workshop, bring in prints of past projects you love or artwork from the kids to remind you of your creative side. If it's just a parking spot that transitions to the mudroom or other entry space, consider displaying a word art mantra that you recite every time you come and go–kids love this kind of consistency and will remember the saying for years to come.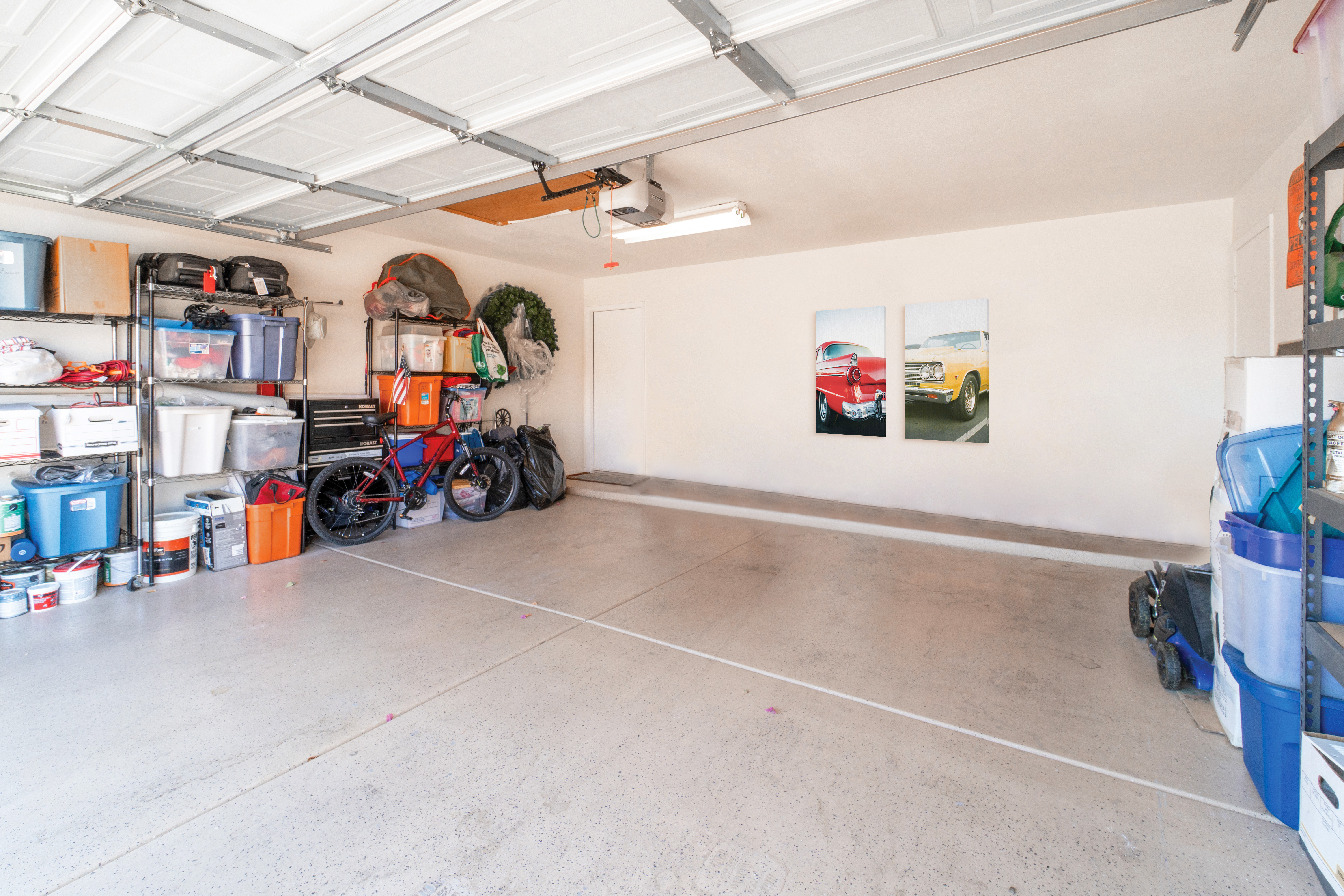 The Office
If you're thinking "Hey, my home office isn't an overlooked art hanging space, I've got plenty on display in there!" Well, hold your horses–we mean the OFFICE office. With many of us returning hybrid or full-time to our office spaces, it's more important than ever to have a little piece of home in our workstations. Whether it's images of family and friends or just art you enjoy that gets you through the day, wall prints (if you have the space) or a desktop frame are fun ways to bring your cherished memories to work with you. If you work in a transitional space and can't leave anything behind at the end of the day, a pocket-sized framed print that you pop up on the desktop every morning you go in can really go a long way towards making your workday feel like your own again.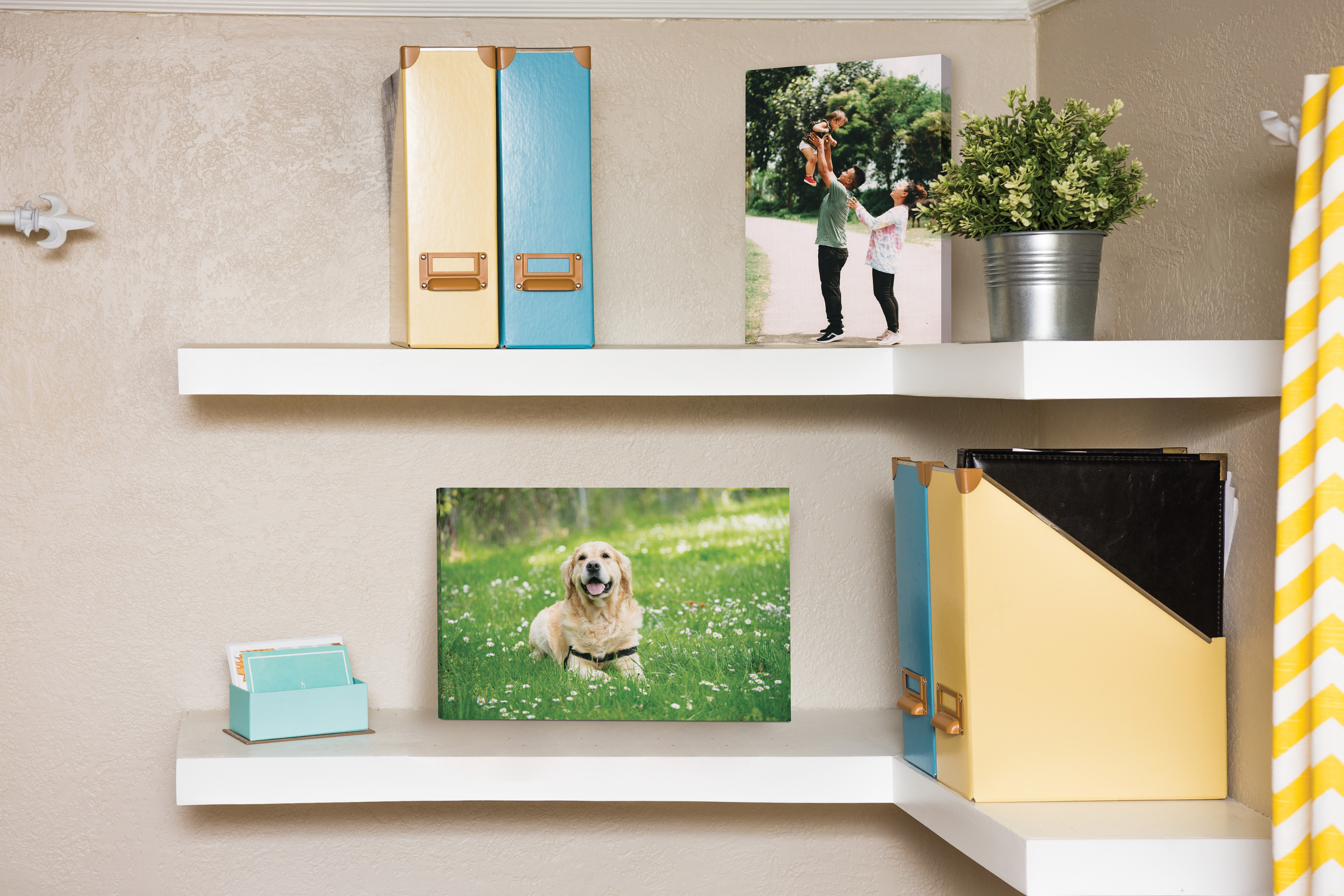 The Ceiling
Hanging large-scale prints on the ceiling isn't just for that "posters in my teenage bedroom" vibe anymore. While a professional installation is likely helpful to ensure they don't fall on anyone, Canvaspop's lightweight canvases that come in many custom size options can be a great choice to add statement artwork or photo prints to this unusual space. If you have especially tall ceilings or rooms with a grand height, consider hanging art super high up on the wall to add visual interest and draw the eye upwards, rather than directly on the ceiling where it's more likely to be dangerous, inaccessible, and hard to see (not to mention clean).
The Door
Hear us out–we hang mirrors on the backs of doors, right? So why not art? This location can bring a welcome, fun surprise to anyone opening or closing a door and not necessarily expecting to see a display of artwork. In a kids room, display their own creations. In a guest room, frame helpful information about your home (like the wifi password or how to start the coffee maker). In the master bath, consider some intimate moments from your wedding day. This isn't a space for adding extra artwork if you've run out of other spots, because that can make your home look cluttered and unsophisticated. Rather, for a spot that has limited other art and photos on display, choosing to "hide" a few great prints on the back of the door makes for a fun, unique, and memorable pop.
The Closet
Okay, now you think we're losing it, right? The closet where you store your clothes or shove in your Christmas decorations is NOT a place most people look to display artwork. But it is a growing interior design trend to wallpaper these spaces, and at Canvaspop we say "where there's wallpaper, there's art!" If you have a walk-in closet space, upgrade the vibe to make it feel like a luxurious dressing room with small family photos or frames of special memories. In a smaller closet, pulling out the paper towels to see the hidden word art reminding you of a cheerful saying can brighten your day every time.
The Laundry Room
Some people enjoy doing laundry more than others, but a basic (or worse, messy) laundry space can bring anyone down. No matter what you're working with, from unfinished basements with the machines to the side to premium painted custom cabinets, carefully chosen wall art or word art can instantly elevate your laundry space and turn a boring chore into a more enjoyable moment in your day. We love phrases like "wash, rinse, repeat" in a styled laundry space.
Ultimately, any of these spaces could make an excellent display location for your favorite memory or a custom word art phrase. With Canvaspop's easy custom printing and framing options you can put your stamp on those blank walls in no time. We truly enjoy bringing your most cherished memories and favorite personal moments to life and hope you love your home even more after your Canvaspop order.
If you're ready to upgrade your home and make your spaces more interesting and inviting, Canvaspop has a solution for you. Check out all our other blog posts for more detailed information about our custom framing options, the ordering process, and get inspired with countless ideas for what to print, how to print it, and where to display it.