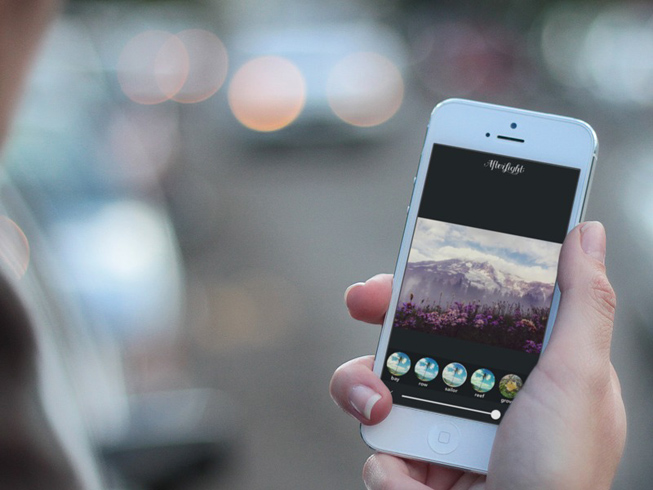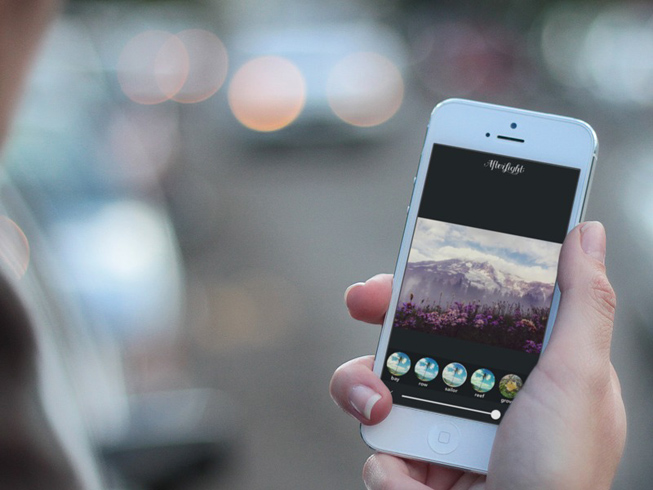 Mobile Apps to Help You Create Cool Instagram Borders, Shapes and Filters
By Amy Wright | May 9, 2018
Whether you're using Instagram for business, for sharing your amazing photography shots, for posting your glam selfies or even for showing off your absolutely gorgeous doggo (who has more followers than I do), you want your pictures to be top notch and stand out from the rest.
While the app itself has some pretty cool features, here are 6 essential and awesome apps that will help take your Insta game to the next level!
VSCO
Make your photos look beautiful and professional with VSCO's stylish filters and presets. Part photo and video editing app, part social platform, this app empowers a community of photographers around the world to create their best work and connect with each other.
VSCO is available for iOS and Android.
Snapseed
We love Snapseed because it offers 29 different features and tools that give you full control of editing your photos. One of our favorite things about it is that it lets you edit with precision. You can pick out certain elements of your photo to fine-tune rather than just apply a filter to the whole image. Other features include Lens Blur, Glamour Glow, Double Exposure and more.
Snapseed is available for iOS and Android.
Afterlight 2
We're big fans of Afterlight 2 and what the app has to offer. This app is a complete overhaul of the original and widely popular Afterlight, thoughtfully redesigned with ease of use in mind and an extensive list of brand new features. The power is in your hands with features like double exposure, dust and light leak overlays, color shift, selective color, and plenty more. There are also a lot of great editing options available to really tailor your image.
Afterlight 2 is available for iOS and Afterlight is available on Android.
Pic Stitch
Looking for different collage and layout options for your image? Give PicStitch a download! The app boasts 232 different layouts, as well as some great filter and editing tools. It's easy to navigate, user-friendly, and best of all – totally free.
Picstitch is available on iOS and Android.
Black
This app is absolutely essential if you want to post stunning black and white pictures that look like they were taken by a pro. It has a unique feature which includes filter presets that make your images look like they were taken on actual film. The Black app includes professional tools such as the fade effect and unique curve features which help you control the values of the contrast and tone.
This app is available for iOS.
Adobe Photoshop Express
Adobe Photoshop Express does it all when it comes to photo editing. You can add collage effects, stylish borders, fix and correct colors, blemishes, exposure and perspective, and add special effects such as blur or duo tones, just to name a few. So if you're like me, Photoshop may seem a bit intimidating, but the beauty of this App is that it's been created to be super user-friendly and actually very easy to use. With Adobe Photoshop Express, your Instagram photos will be unique and absolutely breathtaking.
Adobe Photoshop Express is available on iOS and Android.
Love these 6 Apps? Keep scrolling to see 3 bonus Apps that will definitely take your Insta game to new heights.
Prisma
This App is definitely one-of-a-kind. It allows you to transform your favorite photos into incredible paintings! Yes, It's basically like having a famous painter at your fingertips. Create this cool effect with more than 300 styles to choose from. There's also community within the App where you can share your beautiful creations or get some inspiration.
Prisma is available on iOS and Android.
Superimpose
No need to be a pro photo editor or to have extensive software to create professional-grade superimposed or juxtaposed photos. This App allows you to completely change your photo background, add some cool effects and blend some photos together. You could literally place yourself in any city you'd like.
Superimpose is available on iOS and Android.
Typic
Adding an inspiring quote or some fun stickers on your Insta picture is a sure way to make it pop. You can choose from a collection of over 1200 stickers and more than 300 cool fonts and give your feed a little extra somethin' somethin'.