6 Design Trends You Will See This Spring
By Amy Wright | May 3, 2022
With the warmer months finally upon us, now is a great time to make some changes to your home. In addition to cleaning your home, the spring months are a great time to redecorate spaces to make them feel livelier and more inviting. This is particularly true as it pertains to wall art and canvas prints. Nevertheless, if you are not aware of your options, transforming the interior of your home can be a tedious and frustrating task. Luckily, here is a list of 6 design options that are on-trend for this year.
Abstract prints
For those who are yet unfamiliar, abstract art is a type of art that is created in a way that is not literal or concrete. In other words, abstract art is artwork that includes loose interpretations of various objects and concepts. Either way, this is one of the top design trends you will encounter this spring. In fact, up to 54% of those redesigning their homes assert that they are planning to install some sort of abstract print this spring.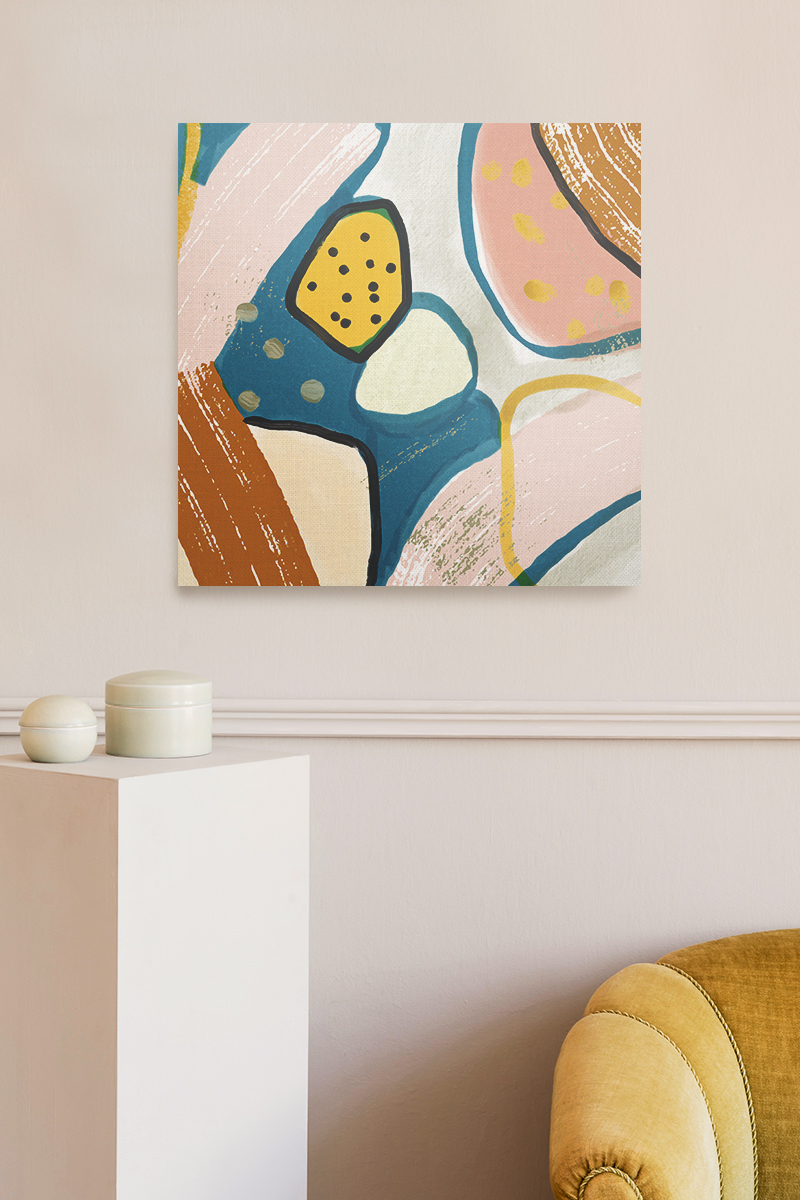 Although this is by no means a new design option, abstract prints remain popular among art lovers of all kinds. This is primarily because they are typically installed based on their unique appearance and how they make people feel. In other words, abstract prints offer a unique, tangible representation of how people may be thinking or feeling. Indeed, no matter what color scheme or vibes you are seeking, you are bound to find lots of options in the abstract art realm. These prints often serve as a solid foundation for whatever color schemes or themes you may be attracted to.
Neon color story prints
Another of the top design trends you will see in 2022 is neon color story prints. For those who are yet unfamiliar, color story is essentially a color palette that serves as the foundation for your home décor. In this case, neon colors have become highly popular in recent years, which has prompted many artists to create bold, bright neon works of art to serve as home décor. So, no matter if you have your own ideas in terms of prints you want to install in your home or if you simply want to search our collection of modern art, you are bound to find lots of prints that match your chosen color scheme. Some of the most popular types of color story prints are wall text or other motifs, such as those with animals, which help give a surreal vibe to your interior décor. Moreover, even if you're not a fan of color story designs, neon prints of all kinds are on-trend this spring.
Animal prints
Speaking of animal prints, this is another trend that's bound to be huge this spring. This is because many people adore animal art for an array of reasons such as: One of the top reasons many people are drawn to animal art is that it makes for a very majestic aesthetic. Generally speaking, all animals have an air of mysticism and magic to them. Moreover, these profound pieces are often great conversation pieces as they tend to invoke emotions in all spectators. So, no matter if you choose to adorn your walls with happy penguins or ferocious lions, your animal prints will ensure that the tone of your interior aesthetic is one of royalty and wonder.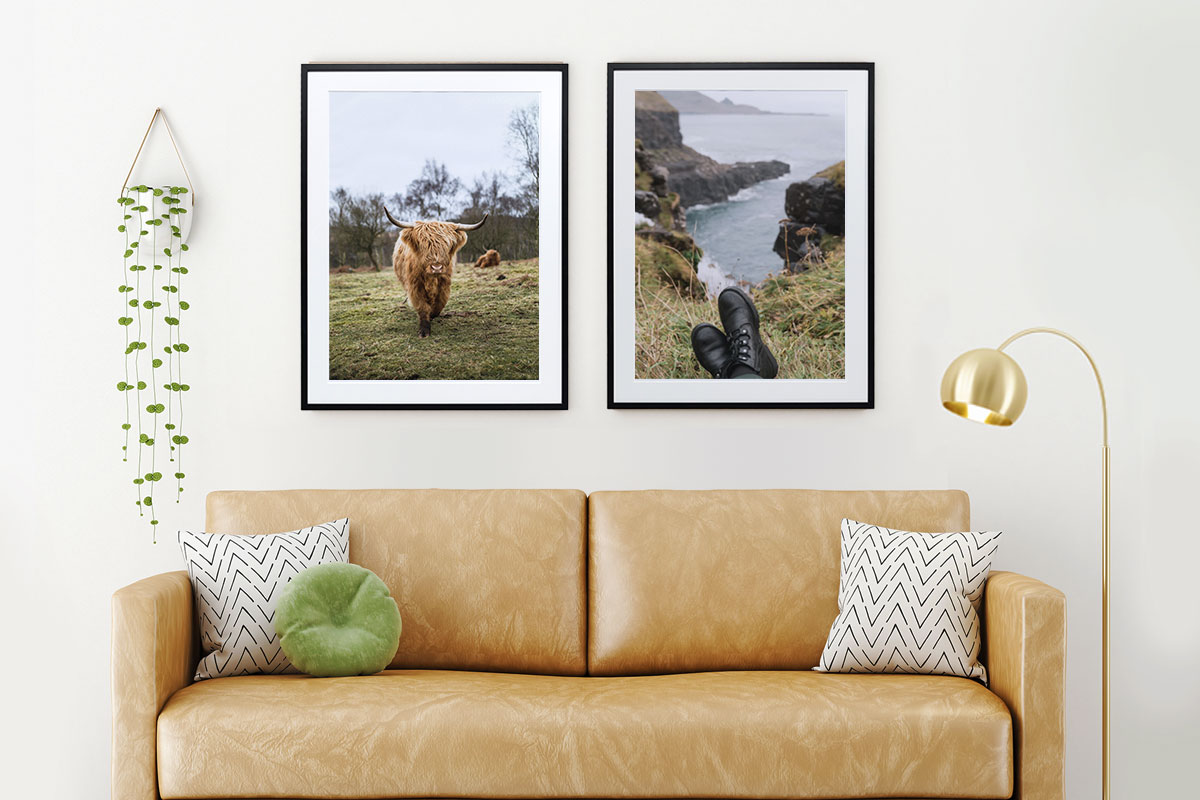 Animal art is often commonly used to call attention to various animal-related causes. No matter if your cause is animal testing, poaching, or any other cause that adversely affects the animal population, you can find a painting that allows you to make a statement in favor of your furry friends.
Either way, be prepared to see lots of animal prints this year, and maybe buy a few of your own.
Florals and figures
Another great design trend for this spring is that of florals and figures. In other words, these are prints that include both florals and (typically human) figures. Many people adore this new trend because it fuses nature with humanity in a way that feels surreal and sublime. The fun part about purchasing florals and figures is that there are now lots of new, unique designs that can allow you to express your affinity for the strange being mixed with the mundane. These pieces are also excellent conversation pieces. This is because they are typically exceptional works of art that you won't find when strolling through any given office space or home. These refreshing works of art also seem to speak to people in ways that other types of artworks simply do not. They cause people to make comments, ask questions and contemplate not only how we view art but how we view the world around us.
Scientific art
Another design trend you are likely to see this spring is art pieces with scientific themes. In an age in which the importance of science and technology is greatly increasing, many are purchasing science-themed art to explore their own views while also allowing them to collect the thoughts and opinions of others.
Indeed, everything from the validity of modern medicine to the notion of colonizing other planets has become hot-button topics. Therefore, many people are investing in art and prints that allow them to make statements on these topics in a bold and beautiful way. No matter if you're into science or not, you are bound to find at least a few prints to make you reconsider how you view the science realm.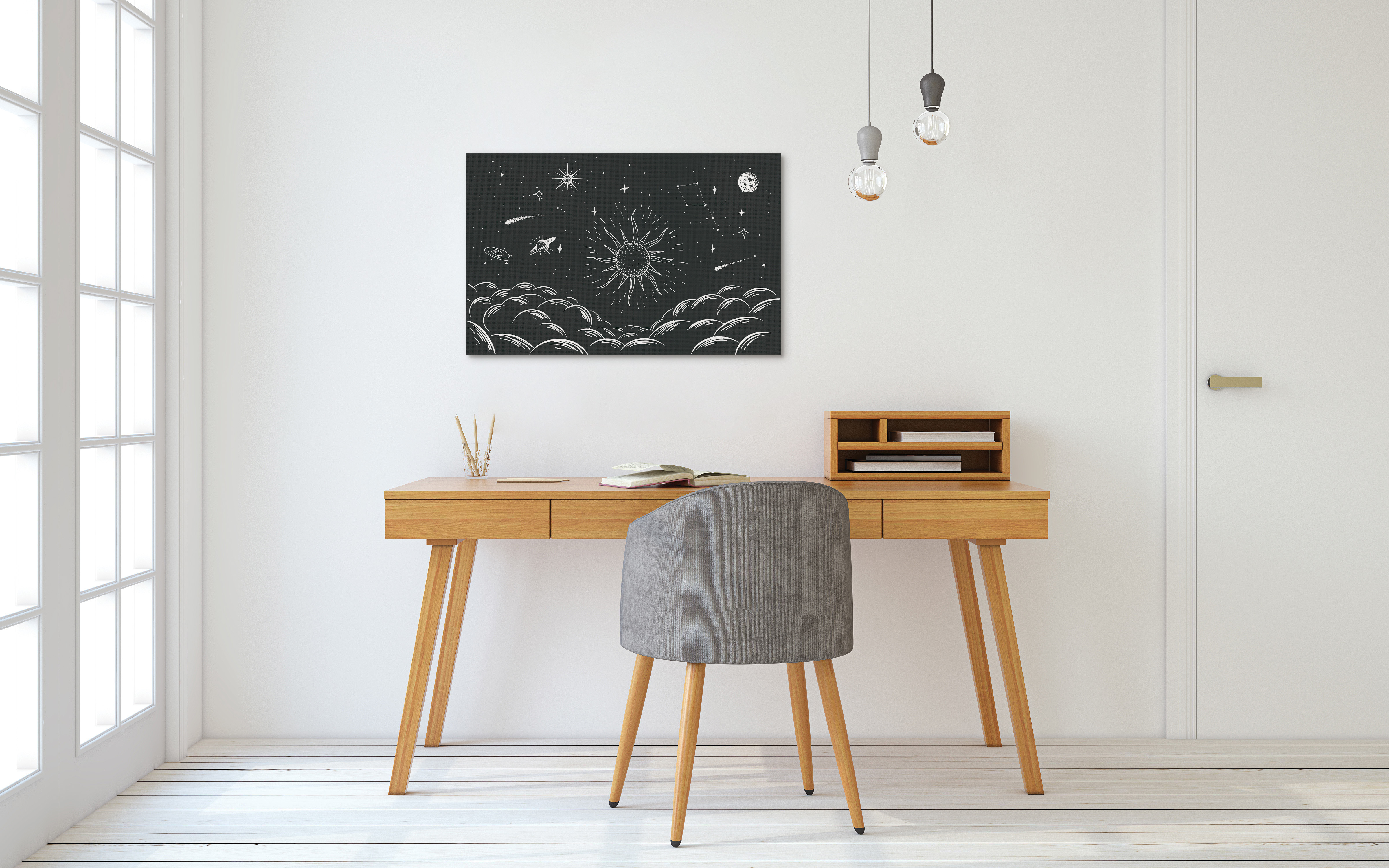 Uplifting art
Lastly, one of the most massive wall art trends for spring is that of uplifting artwork. Given the fact that the entire world has suffered from recent global happenings, many people are looking for a pick-me-up wherever they can get it. Installing uplifting wall art is a marvelous way to spread positivity and prevent people from focusing too heavily on the negative. It can also provide you with the following benefits: • Boost mental health: For those who may be suffering from anxiety or who may be struggling to get over unhealed trauma, uplifting artwork can provide a boost in your mental health. If you have dealt with traumatic events that have left a negative vibe in your home, installing positive artwork can be one of the best steps you can take to start boosting the emotional well-being of everyone who enters your home. No matter if you choose a print that includes encouraging words, a calming deity, or anything else you can think of, installing these works of art can provide you with periodic positive energy that can help sustain or improve your mood over time. • Can help boost self-esteem: Uplifting artwork can also help boost your self-esteem in general. This is because you can purchase prints that reinforce a message that you may be trying to teach yourself or others. So, for instance, if you are dealing with a body image issue, you could post artwork that reminds you that you are beautiful no matter what. Similarly, if you are insecure about your appearance, you can post beautiful pictures of people who have a similar look. Either way, purchasing uplifting artwork can be a profound tool to use when you are trying to change your thinking and become more positive in general. • Boost creativity: Positive artwork, as with most artwork, can also help boost your creativity. This is because staring at uplifting images can boost your mood, which often makes people feel more creative. So, if you feel that your creativity has been blocked or is otherwise lacking due to the aftermath of recent events, installing uplifting artwork can be a great way to reclaim your creative drive.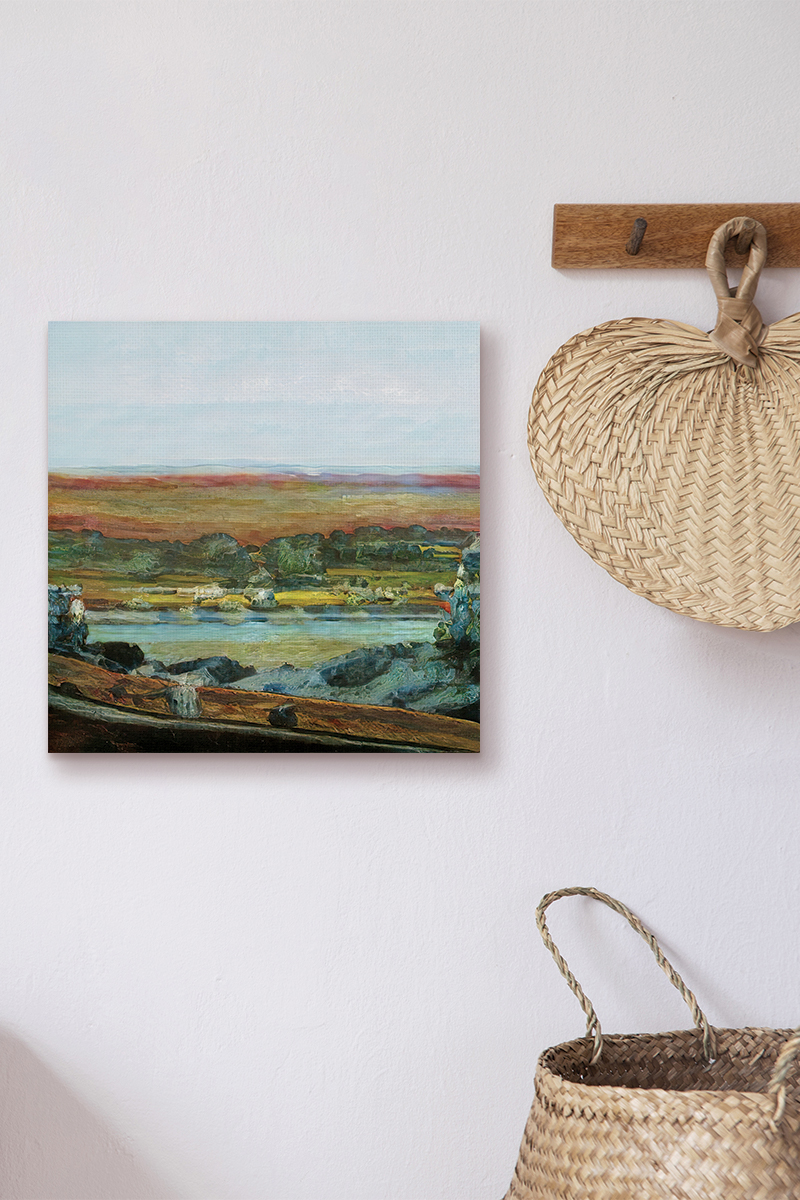 Ready to hang new prints for Spring?
Overall, if you are interested in installing new canvas prints in your home this spring, you have tons of options. No matter if you want to make your home appear brighter and more inviting, if you want to make your home feel more positive and peaceful, or if you want to help improve the collective mental health of your friends and family members, installing new canvas prints in your home can help you achieve these things. Moreover, canvas prints can allow you to totally transform your interior aesthetic overall.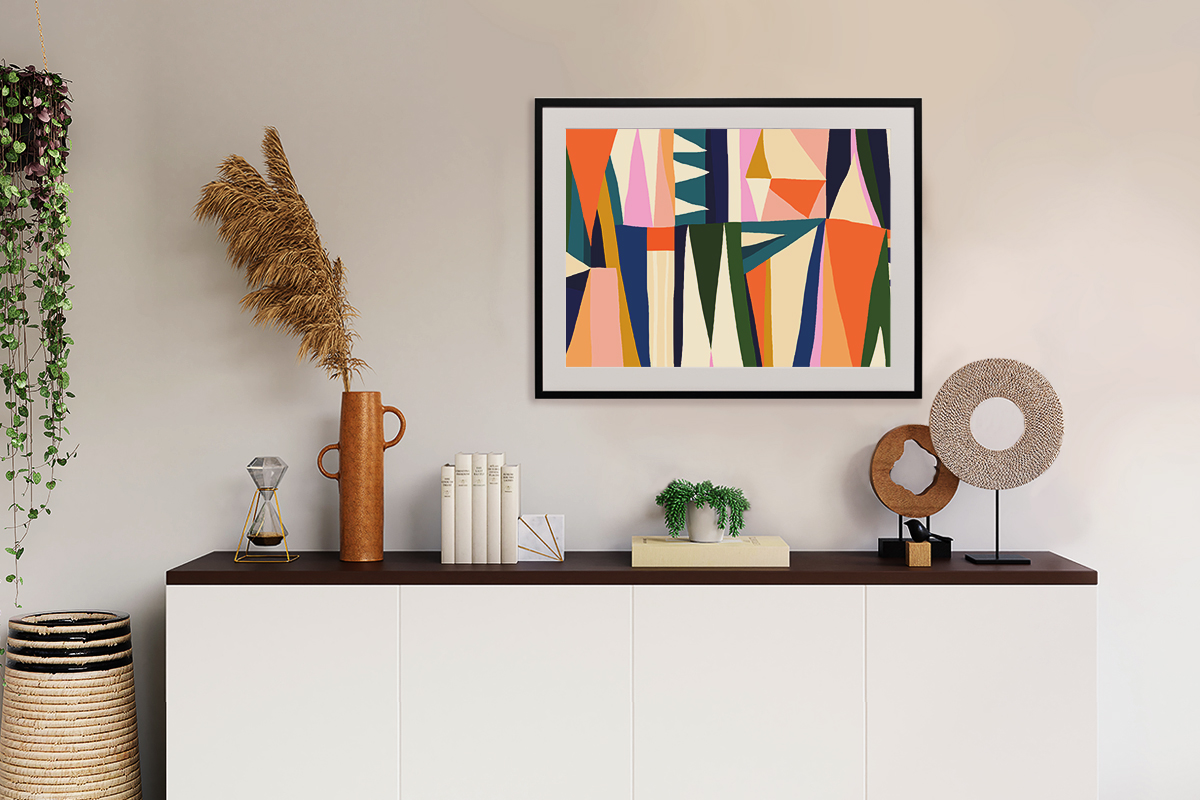 If you are searching for premium quality canvas prints, Canvaspop is an excellent choice. As the personalized wall art space leader for over a decade, Canvaspop is proud to provide high-quality canvas prints of all kinds. Whether you're searching for personal prints, art prints, framed prints, or other canvas prints, Canvaspop has a massive selection. With an outstanding customer service team, and a simple, highly cost-effective process, you can easily select your prints and receive the finished product without worrying about every minute detail.