5 Ways to make this Holiday season count
By Amy Wright | Dec 8, 2022
Some of the best holiday gifts are impossible to wrap and are never placed under a tree. We're talking about the special moments you spend with loved ones. It's the joy you feel when a child's eyes light up because Santa is sitting in a massive chair in the mall or your puppy jumps for joy when you present a special holiday bone. From baking marathons to spending a moment in prayer before a family meal, there are small moments that lead to lifetime memories.
There are always hard days that come with the busy holiday season, but focusing on those small gifts can make it easier to handle. How exactly do you make the best of the holiday season now setting in? We have five suggestions that go beyond your basic tips like baking cookies as a family or having a photo shoot. Let's do something truly magical this year!
1. Craft a holiday collage
There are so many holiday crafts online, making it super easy to enjoy an afternoon or entire day playing with glitter, ribbon, markers, and colourful paper with your family. The question is what you do with all the homemade artwork when you're done. We suggest creating a different type of collage for your holiday project.
Gather your loved ones and spend the afternoon going through your memories together, pick your favourite photos and create a custom collage together to display for all to see.
Add a holiday music playlist, some classic Christmas movies, and, of course, an assortment of delicious holiday treats. You're all set for a fun day of creating something special to deck your walls.
Warning: You may want to keep this holiday collage project well after ringing in the new year.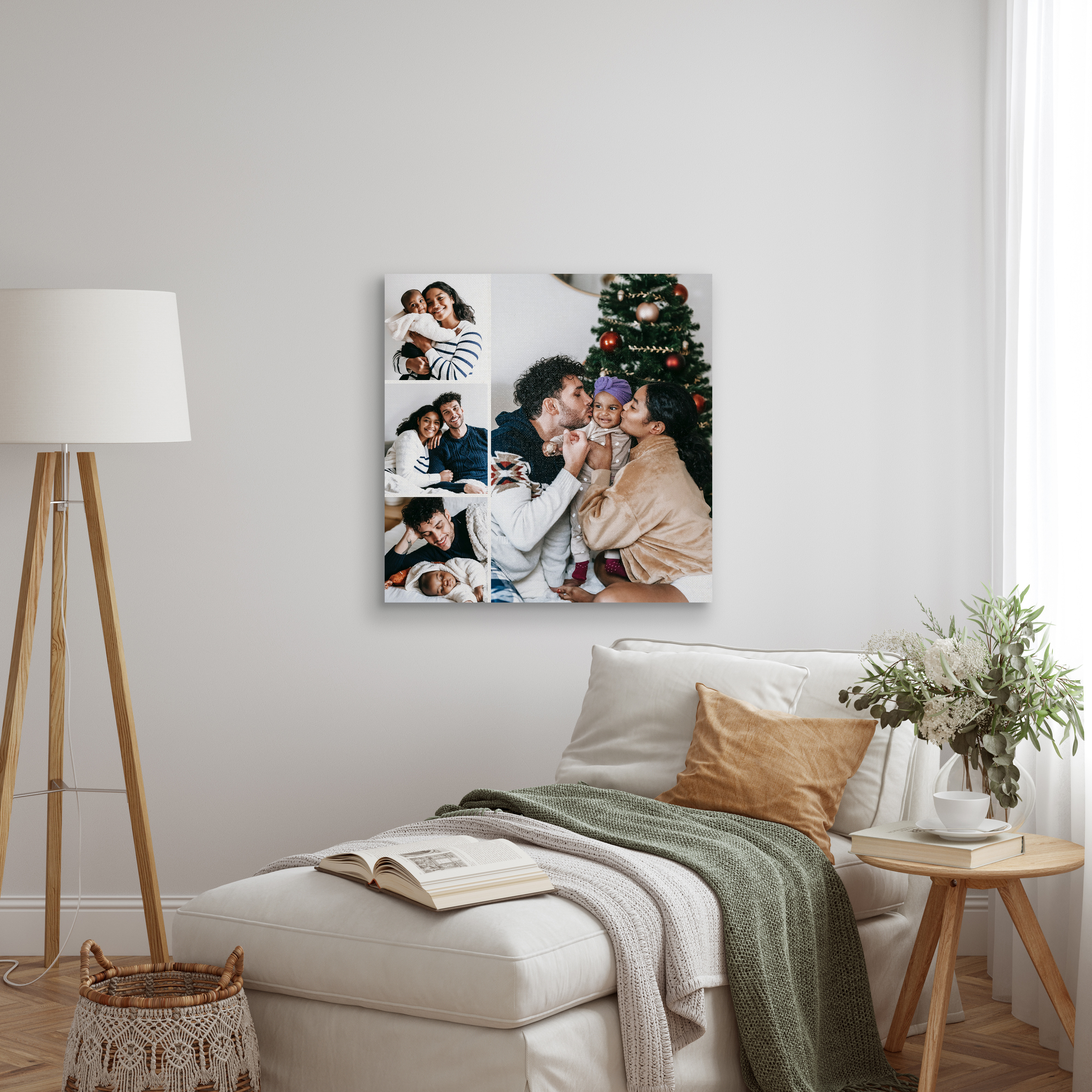 2. Have a selfie family photo shoot.
Professional family photo shoots are a great way to capture the growth in your family from year to year, but there's another option that is tons of fun. Get out your own cameras—the more the better—and have a party taking selfies with one another. You can throw in some group shots that you take of one another as well.
To get started, assign a theme and allow everyone to come up with their own costume. Themes are as simple as selecting a set of colours to guide outfits or just wearing matching pyjamas.
The goal is to keep it light-hearted and have some fun. You'll end up with a lot of new favourite photos, including some that you just can't resist turning into timeless canvas and framed prints. Why not turn some of them into holiday gifts, helping you work through that gift list?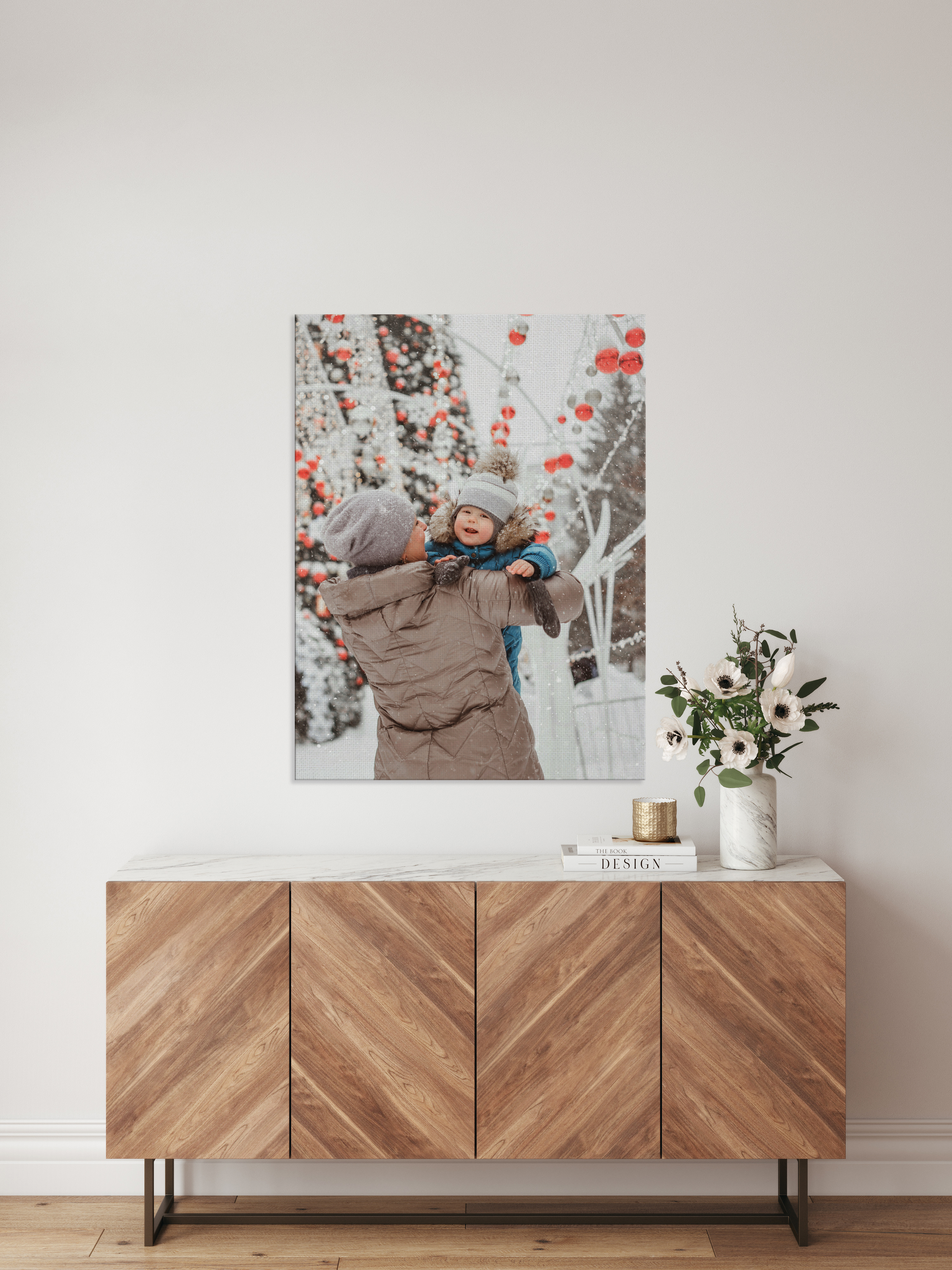 3. Try a new outdoor winter sport.
Head outdoors for some fresh air even if it requires a warm coat and mittens. Spend an afternoon ice skating and then enjoy a nice dinner at your favourite restaurant. Go for a hike in the snow, perhaps selecting an easy trail that doesn't include a lot of steep inclines. Reserve a hotel room at the closest ski resort and see what it's like on the bunny slopes—or get brave and race down the highest mountain.
Winter holidays are tons of fun, and you can even present them as excursions or experience gifts. As you try something new as a family, you'll create stronger bonds while having a ton of fun. Make sure to snap plenty of pictures and get the best shots on the wall ASAP!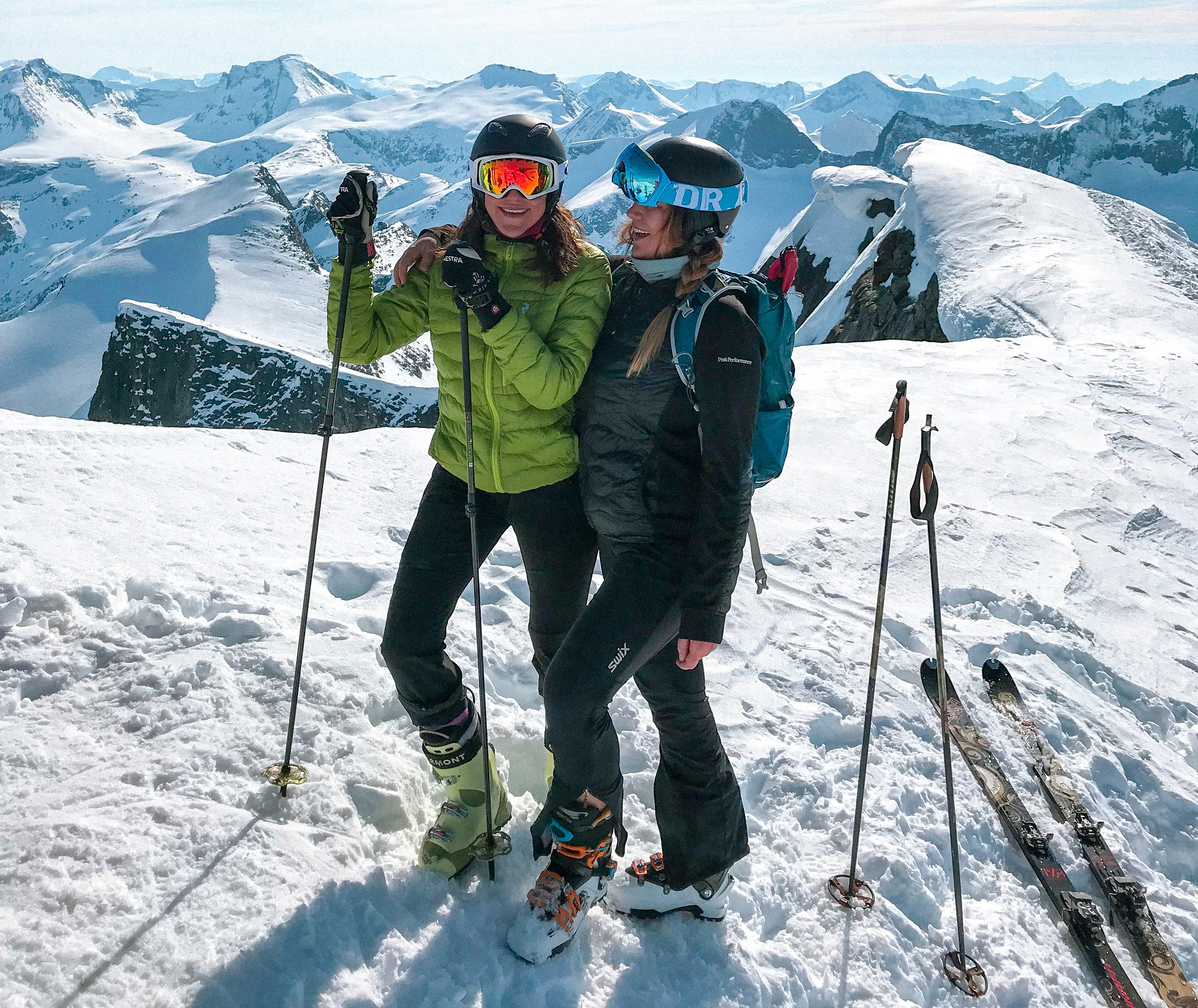 4. Add holiday greetings to your front door.
Decorating your front door is faster and easier than filling your front yard with elaborate lights and electronic holiday figures. It's also a fun project that can include every member of the family. Start with wreaths, lights, and other larger decorations, but don't stop before adding some special greetings for the holidays.
You can add greetings by taping holiday cards to the front door or writing your own messages on a paper backdrop. Just keep in mind that paper doesn't fare well if the door is directly exposed to the winter weather. You can go with thicker, more durable materials if you don't have a glass or screen door.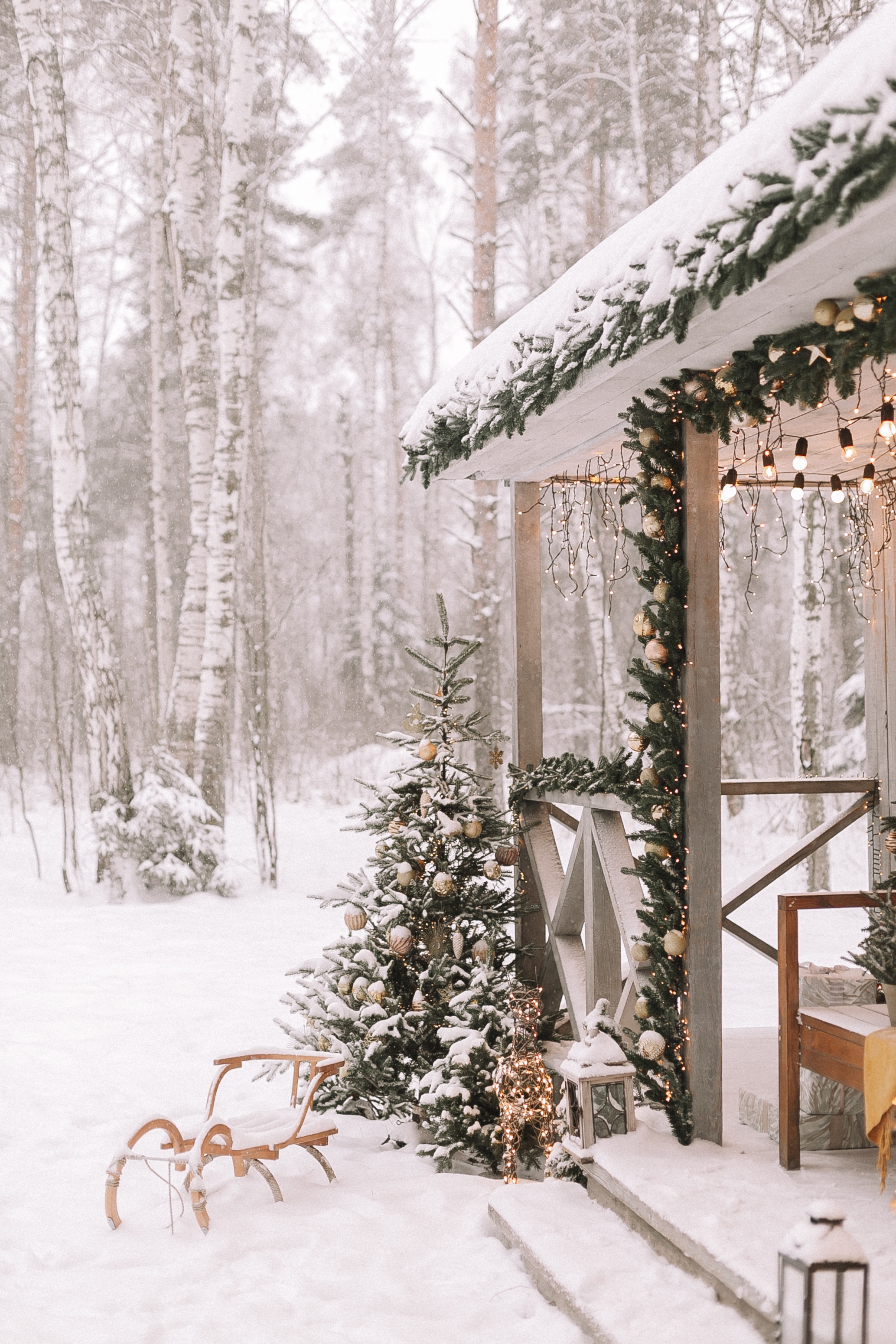 5. Volunteer to help others and bond with your loved ones.
Look in your community to see where people in need go for help. Those are great places to volunteer as a family, especially during the holidays. You can adopt a child or family from an angel tree and buy gifts as a family. Spend time serving the less fortunate a soup kitchen or food pantry. Maybe you can read stories to children at a homeless shelter or help a mother with her children at a family shelter.
Volunteer service is one of the best gifts you can give because it benefits people who need your love and support the most. If there are no resources for the needy in your community, then maybe your mission as a family is to start one yourself.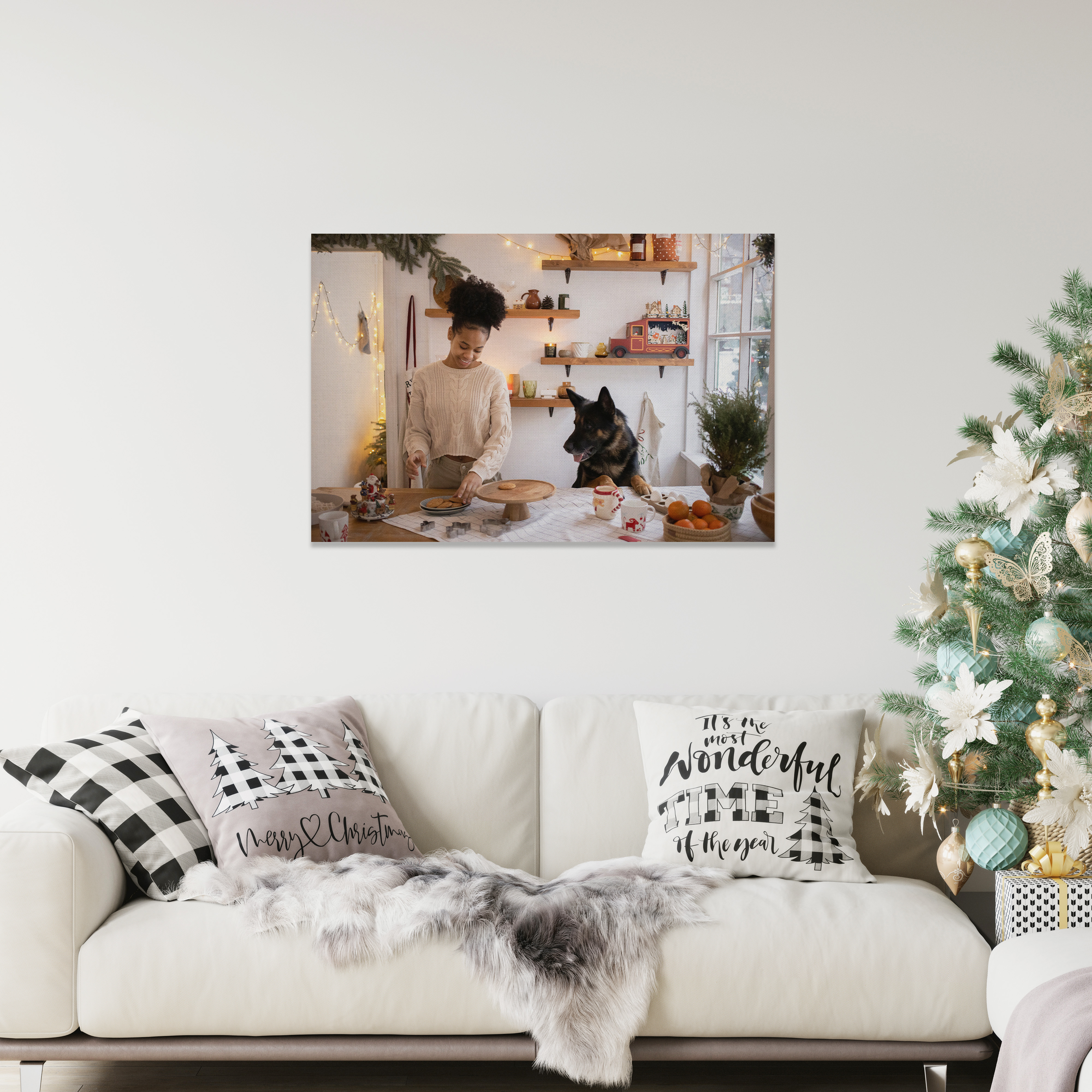 The best way to make the Holidays count
You can't end the holiday season without picture proof that all those magical moments happened. That's why our team is committed to getting your holiday wall art approved, printed, and delivered to your doorstep as quickly as possible. Order today to ensure delivery before Christmas!