5 Tips for getting the best candid photos on your big day
By Amy Wright | Dec 6, 2022
Candid photos are a fantastic way to bring your special day to life. They capture the small details that make a wedding such a magical event — subtle gestures, laughing guests, affectionate glances, and smiles.
While we love the glamor shots, from the big group pictures to touching speeches, candid photos draw us in with the emotion that surrounds these moments. Which raises the question: how do you plan for spontaneity?
We love candid photos because they feel natural and organic. But, there are ways to ensure your photographer gets the best ones. All it takes is a bit of creative prep. Here are our top tips to help you capture the magic of your big day.
1. Brief your photographer and get their input
While candid photos are meant to feel off the cuff, they're also a photography style with a specific look. Professionals need to prepare ahead of time to get the most natural, inviting shots.
Briefing your photographer ensures you're on the same page about what the final product should look like. By setting expectations early, they have more time for things like creating a shot list and prepping equipment.
It's also a good time to ask questions and get input on the logistics that go into a wedding shoot. An experienced photographer will pick up on missing details or suggest changes to get the best candid shots. Knowing you can trust them to deliver removes a lot of stress too, giving you more freedom to focus on other areas.
2. Get to know your venue's setup
Spending time on pre-production will make your candid photos shine without losing that organic touch. An easy place to start is by walking through the venue with your photographer. Even if the decor isn't in place, this gives them a feel of the floor plan and the conditions they'll be working in.
An outdoor venue, for example, gives you more natural light to work with. While that's great for softer visuals, a photographer will likely need to think about protective gear, light filters, and camera prep to get quality shots.
The weather can change quickly during a winter wedding. When this happens, photographers need more time to adjust their settings between shots.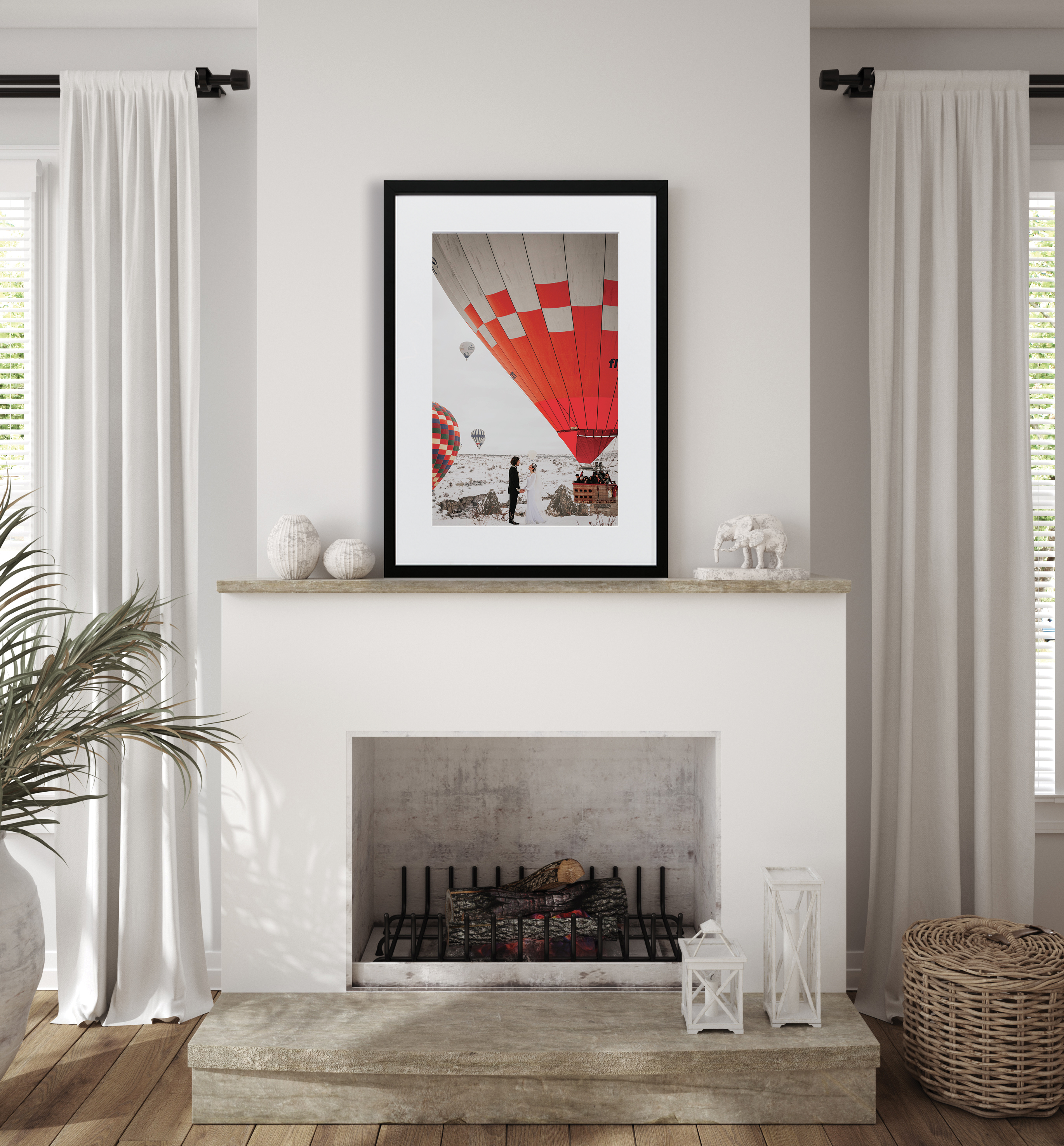 3. Do a mock shoot of the venue
Whether it's an indoor or outdoor venue, nothing gives you a clear visual like a mock shoot. If you're happy with how the images come out, perfect! If you'd like to change anything, this is the best time to discuss changes.
Photographers use mock shoots to find the best angles, lighting, and tone before the day. It can be done in an empty venue or with a model to focus on. However, it's best to do this after setting the decor so you can see how the winter theme comes out on camera.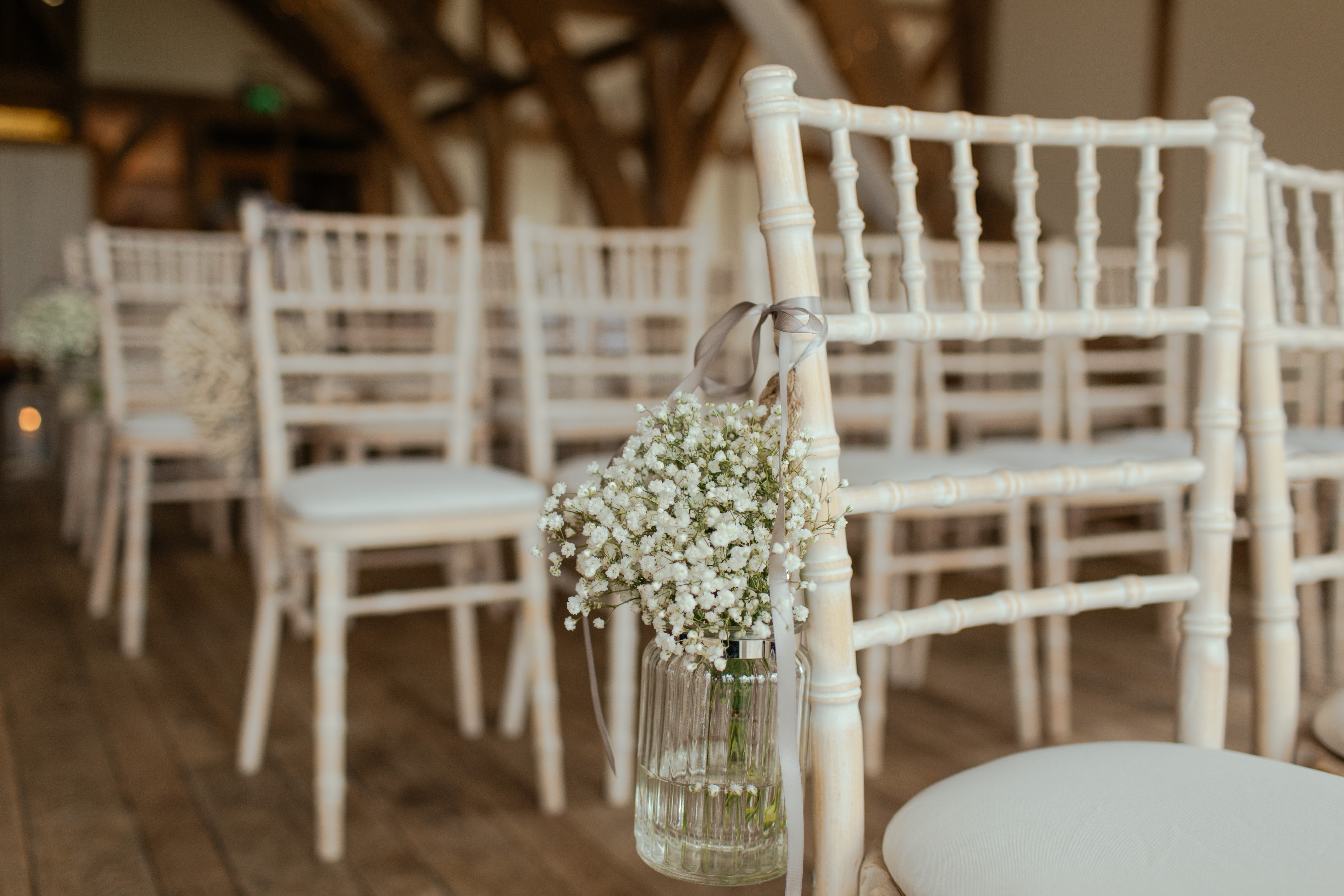 4. Walk your photographer through the day's events
Good photography comes from understanding space, but great wedding shots need to consider time too. Many things change over a full-day shoot, from multiple venues to lighting conditions.
For print-perfect shots in the morning, afternoon, and evening, go through the event program with your photographer. They'll need to know the timeline to be in position beforehand and anticipate any visual shifts.
A winter wedding means the day will be shorter. This can change where everyone is at golden hour, and you won't want to miss the warmth it adds to the winter sunlight!
5. Find examples that fit your vision
Are you still working out how you'd like your wedding shots to come out? Sample photos are a great source of visual inspiration. Royalty-free photo galleries make it easy to find examples online. Wedding photoshoots are super popular and most images are uploaded with tags like 'winter decor' and 'outdoor wedding' for quick searching.
If your photographer's done similar shoots before, even better! Ask them for the best samples from their portfolio and compare them together. Since it's work they've already done, they'll be in the best position to bring your vision to life.
Now here comes the fun part! Eternalizing all those candid moments you're photographer perfectly captured. Rest easy knowing your dreamy winter wedding will be forever cherished through museum quality wall art.
Pre-production may seem like a lot of work, but it makes things effortless on the day. Your photographer will know exactly what you want and how to deliver with every shot. By the time that winter morning comes around, the only thing left will be to enjoy it with your friends, family, and that special someone.