5 Ways to Surprise Mom on Mother's Day
By Amy Wright | Jan 17, 2018
No gift on earth can ever compensate for the love that your mother has for you. But a little gesture to make your mother smile on a special day such as Mother's day goes a long way.
As Mother's Day draws nearer, many of us are scratching our heads to find a way to make these queens feel appreciated on this special day. Should I take her out for dinner, buy her a gift, or just keep her company?
Whether it's your - mom, stepmom, grandma, mother-in-law, mother of your children or a motherly figure that has seen you grow up to become the person you are today, you shouldn't shy away from a nice gesture.
So, how should you celebrate your mom this mother's day? Here are 5 ways to surprise that special woman and show her how appreciated she is every day of the year.
1. Spend time with your mom
You can outgrow your mom's lap but can never outgrow their heart. Deep down, your mother still sees you as the little kid she gave birth to some years back. They're still longing to have you by their side and protect you under their wings.
Unfortunately, you're all grown now and have your own life. But how often do you come back home to get that motherly hug? Once a year? Every weekend?
Grab this opportunity presented on Mother's Day to keep her company. Whether she comes to where you are, or you go to her, you meet for a chat over a video call, just make sure you spend time together.
This is the best time to rekindle those old memories, talk about the past, and laugh together. Of course, don't forget to capture those moments for memories sake. How about taking some pictures and having them framed for both of you to keep at your respective homes?
Celebrate the wonderful times you have spent with the maternal figures in your life with canvas prints to ensure those moments aren't lost to time (or left in your camera roll). Memorialize those most momentous occasions with Mom in your life by having custom photos printed this Mother's Day.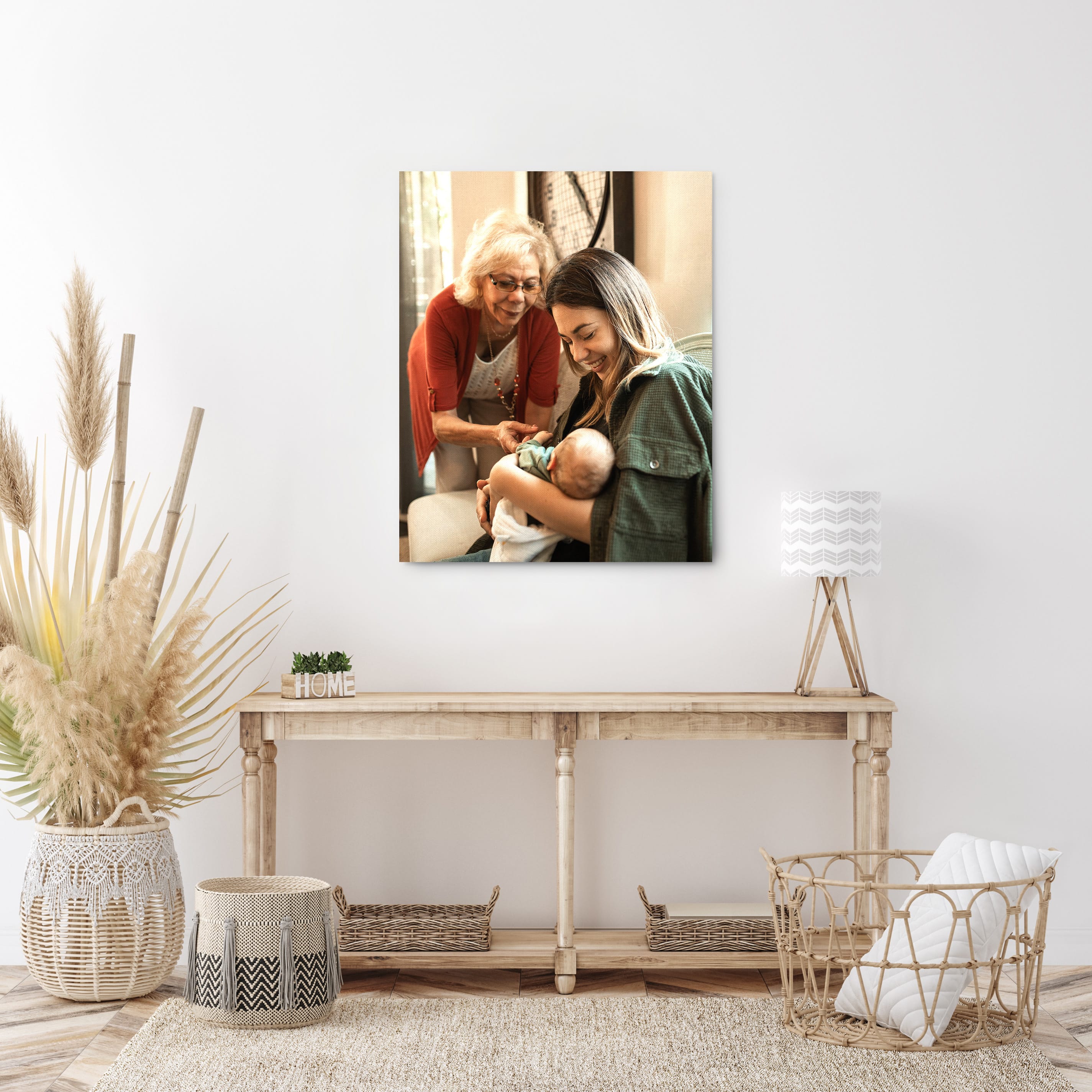 2. Cook a delicious meal
Nothing tastes sweeter than a mother's cooking. But Mother's Day is not the day to tire your mom out, even if you've been craving her dishes. She's been cooking for you all her life and deserves a day of pampering and relaxation on Mother's Day.
Don't take her to a restaurant, at least not today. Many restaurants tend to be crowded on such special days because everyone seems to have the same idea. Be a little different and creative instead.
It's time to treat this special someone to a home cooked meal made by none other than her lovely child. Let her wake up to some aromatic breakfast prepared with love or a table filled with dinner consisting of all her favorite dishes. You can prepare a banquet for your mom right at home.
Take your time to learn your mom's special recipes so you can replicate them. Even if the meal doesn't turn out as good as hers, she'll appreciate the kind gesture and feel loved. You can accompany the meal with a bouquet of flowers or a special message on a gift card to show how much you care for her. She's going to see all the effort you put into it and feel incredibly special.
3. Give her a sentimental gift
The best gifts come from the heart and have sentimental value to them. Personalized Mother's Day gifts and custom canvas prints are a great way to pull on those heartstrings because they reflect the love she has for her children and family.
This Mother's Day, take the time to rummage through old or new photos and pick the one that will make her smile the most.
Turn that photo into a custom canvas for mom that she can hang on the wall and cherish for years to come.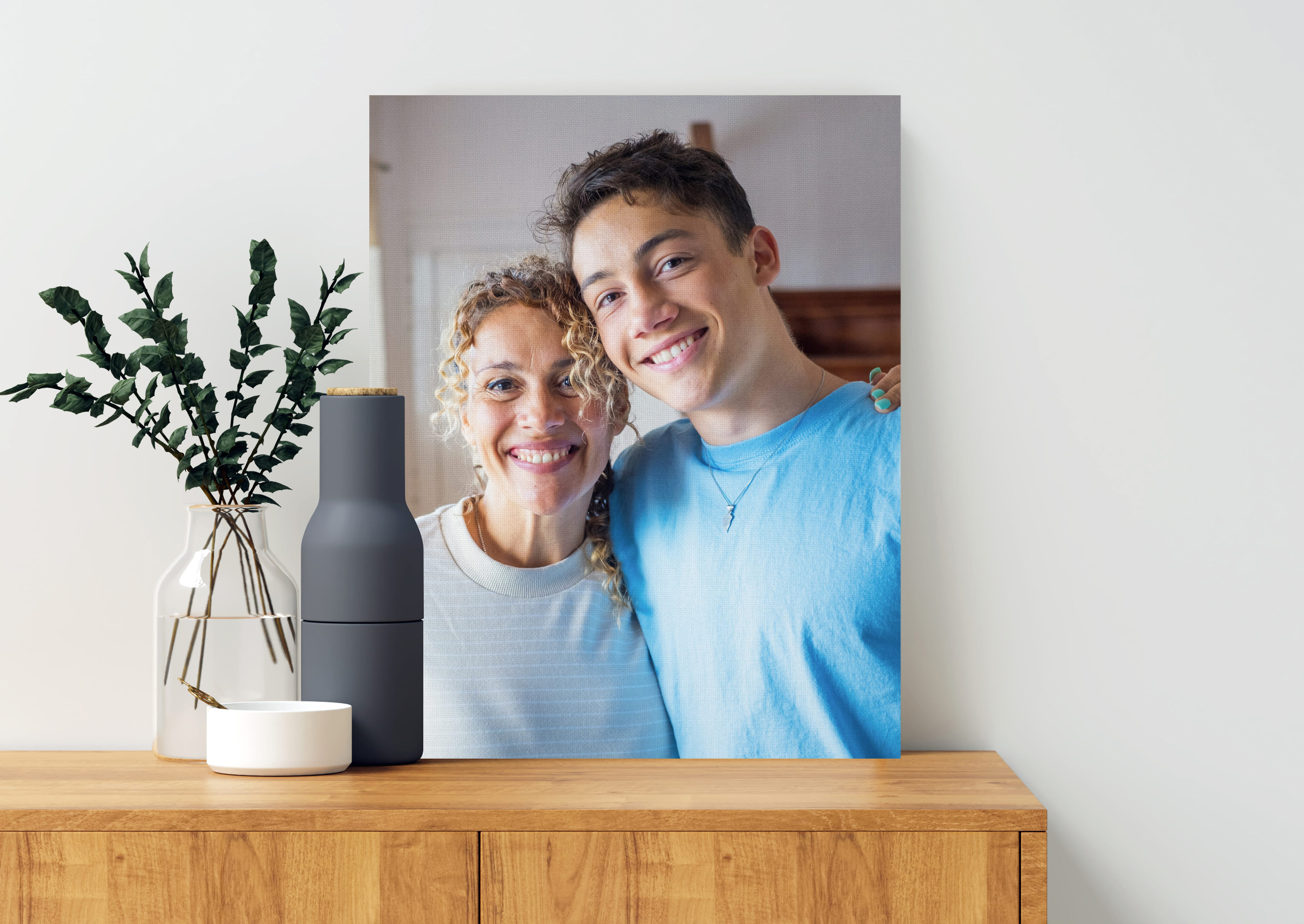 4. Treat her to a relaxing experience
She deserves a day of pampering and relaxation. A great way to start the Mother's Day pampering off right is by surprising her with breakfast in bed and a new pair of comfy pyjamas she can relax all-day in. Make this day her day to relax and unwind by giving her a book, magazine or turning on Netflix to that Rom-Com she's been wanting to watch. You can even create an at-home spa day by giving her a bath bomb, her favorite candle and a face mask.
When was the last time you took your mom to a spa and pampered her as she deserved? Let her enjoy a relaxing massage, lovely facial care, and a refreshing manicure and pedicure. Every woman can and will appreciate some pampering with a touch of beauty. You'll really love the beautiful smile that will come afterward as they emerge with that shiny and glowing skin of a queen.
Whether at home or at a luxury spa, good rest and relaxation are all your mother needs for her physical and mental health.
5. Give her a day off
Mothers never rest, even when their children are all grown and independent. They always have a lot on their plates and never run out of things to do. Mother's day should be the day to tell them to rest as you take over some of their daily duties.
Set her free from all the household chores by doing them yourself or hiring someone to do it. Let her take the day off to have fun and do whatever she's always wanted to do, such as going out with her friends or visiting her own mother.
The bottom line
Mother's Day is the perfect time to spend quality family time together. There are countless ways to celebrate mothers and motherly figures in your life. Some are extravagant, but there are also simple ways that won't cost a lot of money. What's important is that your mom receives that message of love and knows that her children appreciate her.
Whether you live far away, have a busy schedule, or for times when you just can't be there, Canvaspop can help you give mom a piece of yourself. A heartfelt photo print as a gift will show her she's in your thoughts and serve as an ongoing reminder of your love and care as well as the memories of whatever you choose to commemorate!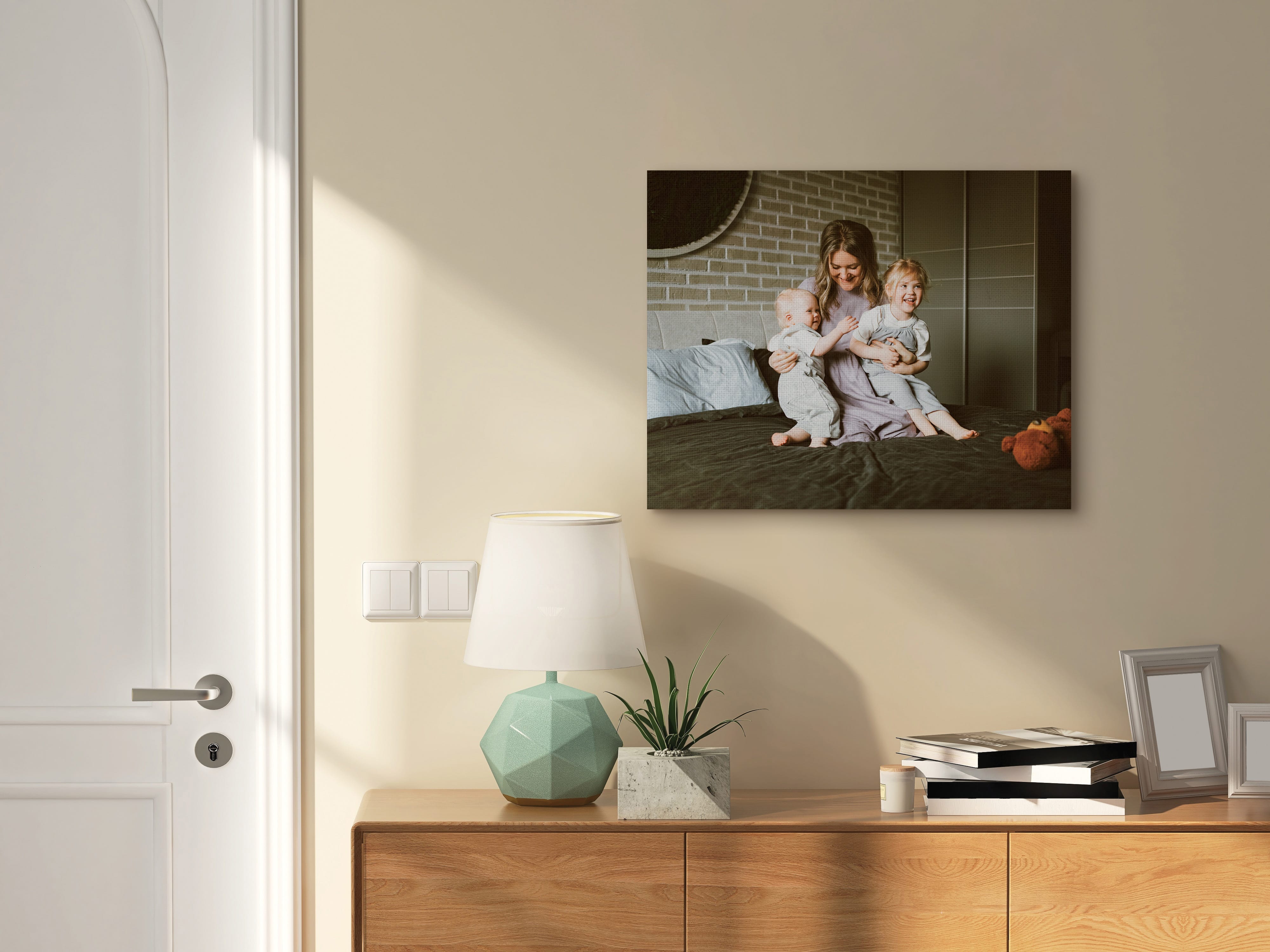 We understand that every day you spend with your mom deserves to be cherished, which is why we help you create beautiful photo galleries for the day. Get in touch with us and get all your custom canvas prints and framed prints ready to hang.