A beautiful way to display your photo memories.
Up to 36 Photos. One Canvas.
Perfect for 3-36 photos on
one canvas.
Fun Templates
Lots of great, easy to use templates so your layouts will look great.
Upload from Anywhere
Simple bulk upload directly from your
computer, Instagram and Facebook.
Instant Preview
Real-time preview and free instant digital proof before we print it.
Oh so simple.
We made the process of creating your collage as simple as possible.
Pick your size and photo collage template.
Grab your photos from anywhere.
Customize your framing options.
We print it and ship it to your door ready to hang!
You don't need to be Picasso to create a Photo Collage.
We take care of the magic — so you don't need to be an artist to make a beautiful photo collage- our awesome application takes care of all the hard stuff. All you do is pick you favorite images and place them where you want. You're in full control.
Get Started
A gift that will bring tears to their eyes (the good kind).
Looking for the perfect gift? Nothing is more thoughtful and fun than a photo gift idea that's designed to last and to make them smile (or cry).
Capture all your favorite memories from the past and bring them to life as a photo collage.
Want a Photo Collage as a gift for yourself?
Use our handy HintDropper™ and let 'em know what you want! Hint, hint.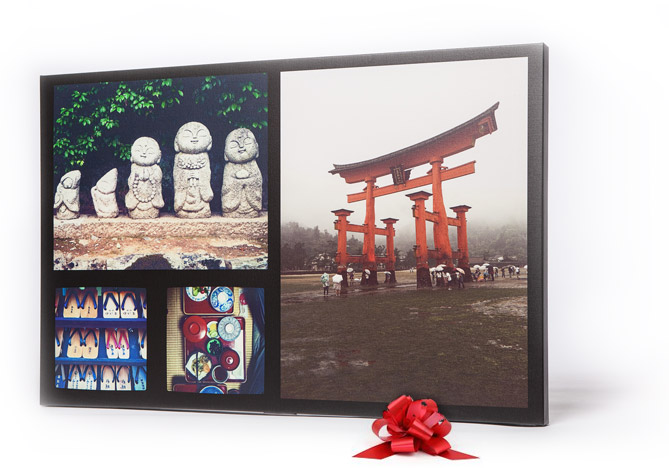 Want to create your own Photo Collage?
Get Started
No risk. 100% guaranteed.