Print any format at any resolution from virtually any source
Here's what really sets us apart. We allow you to grab any image from a variety of sources: your mobile photos, Instagram, Facebook or directly from your computer. We make it easy and fun. Let us take care of the magic. We guarantee it will turn out great!
Great Filters & Effects
Need a little something extra to make your photo really shine? Our amazing
filters and effects
can transform any photo into a creation Warhol would love.
Before
After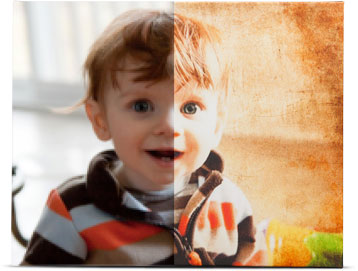 Design Services When You Need Them
Our free PicturePerfect™ service will touch up your photo to ensure it looks its best on canvas. If you need a little extra help, our
design services
start from as low as $9.95 and can transform any photo into a work of art.
Tons of Layout and Size Options
We have thousands of layout and size options to fill any space. Check out our multi-panel options for an amazing look that can transform any photo from ordinary to extraordinary.
Want to learn more about layout options? Check out our diptychs, triptychs and quads.
Looking for options for really large photo installations? Why not try a photo wall or massive panorama.
Looking for options for really large photo installations?
The Gift of Art Made Easy
Giving a CanvasPop canvas print is really simple: you can upload your own images, grab them from your Instagram or Facebook feed (or theirs) or just get them an electronic gift card.